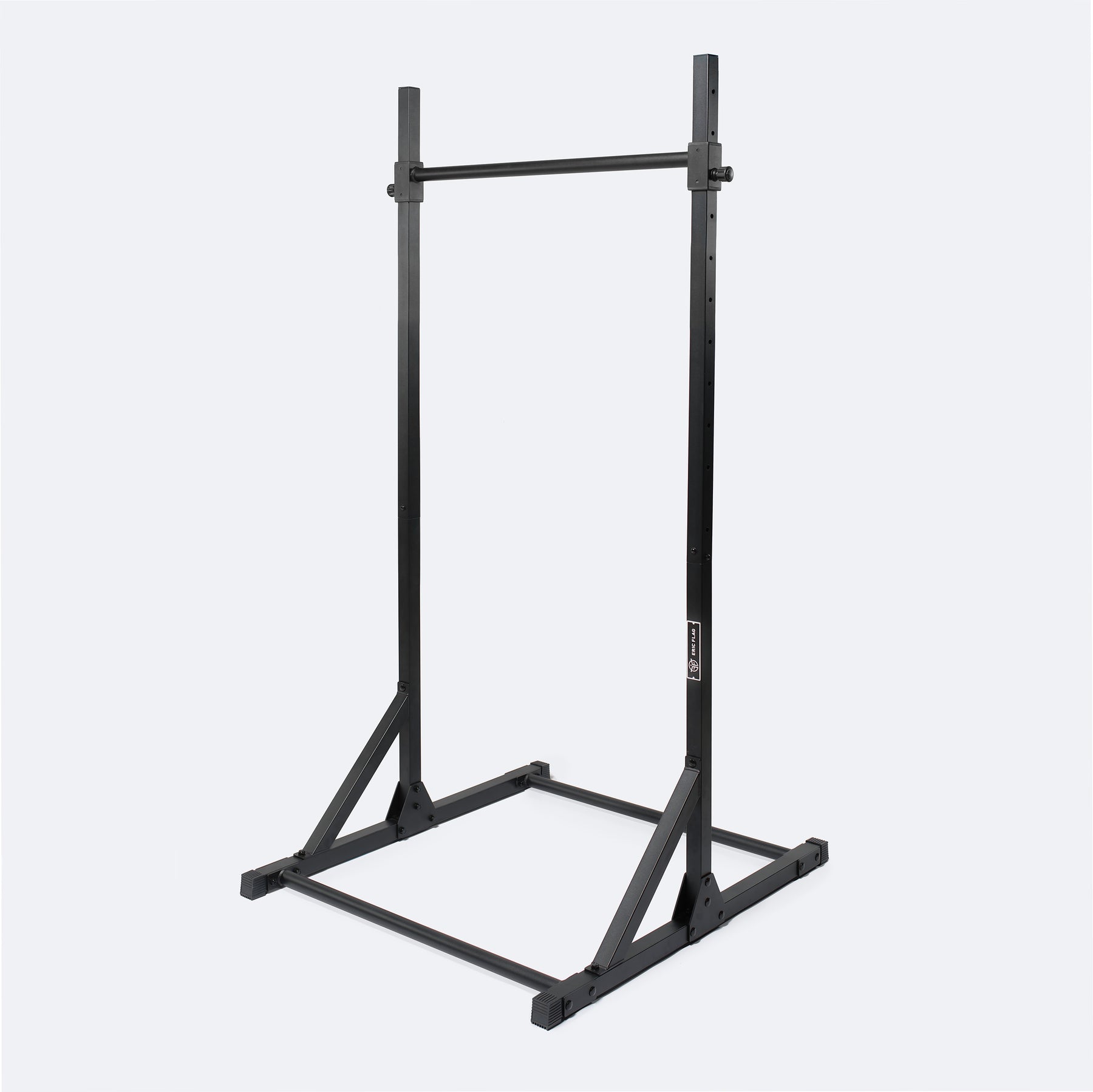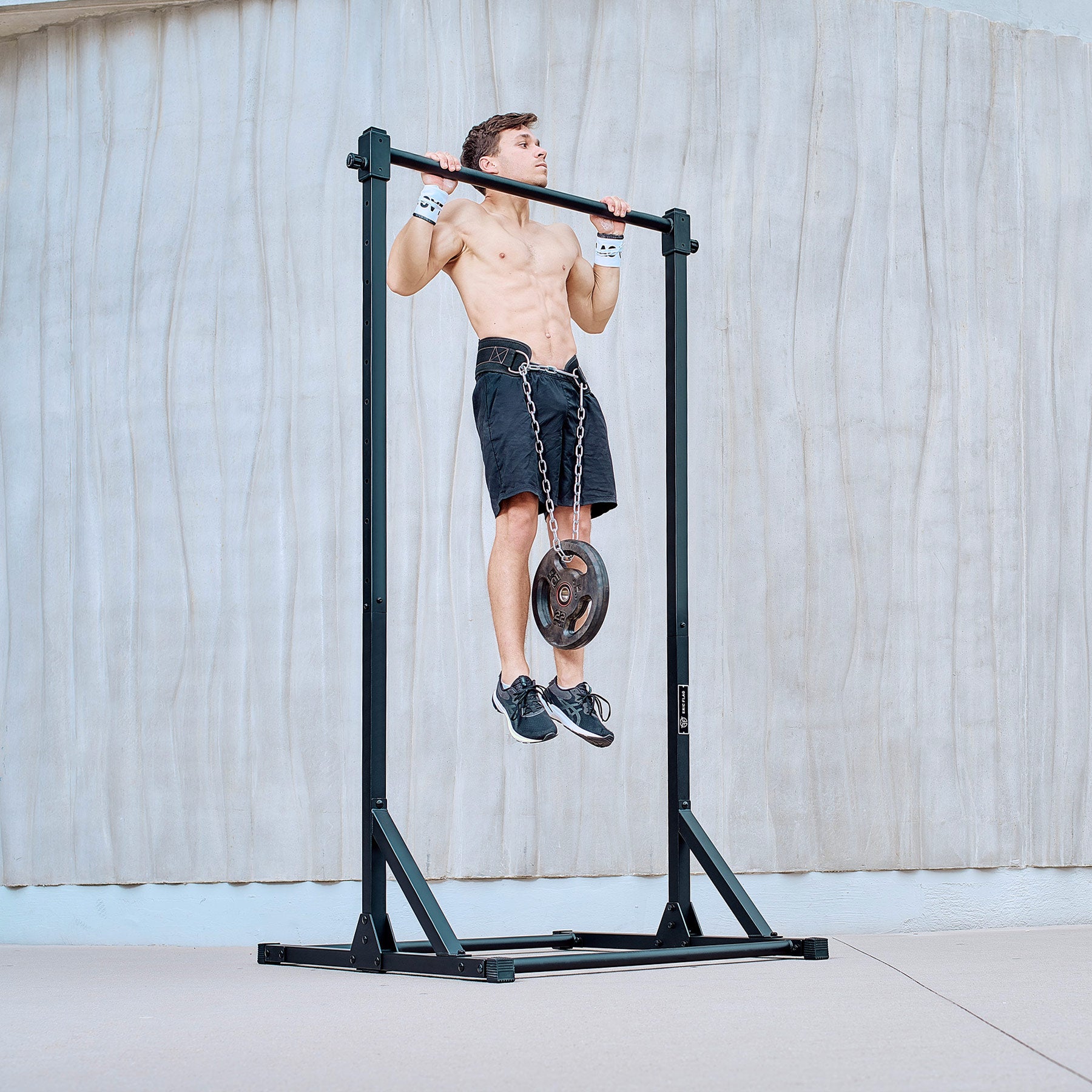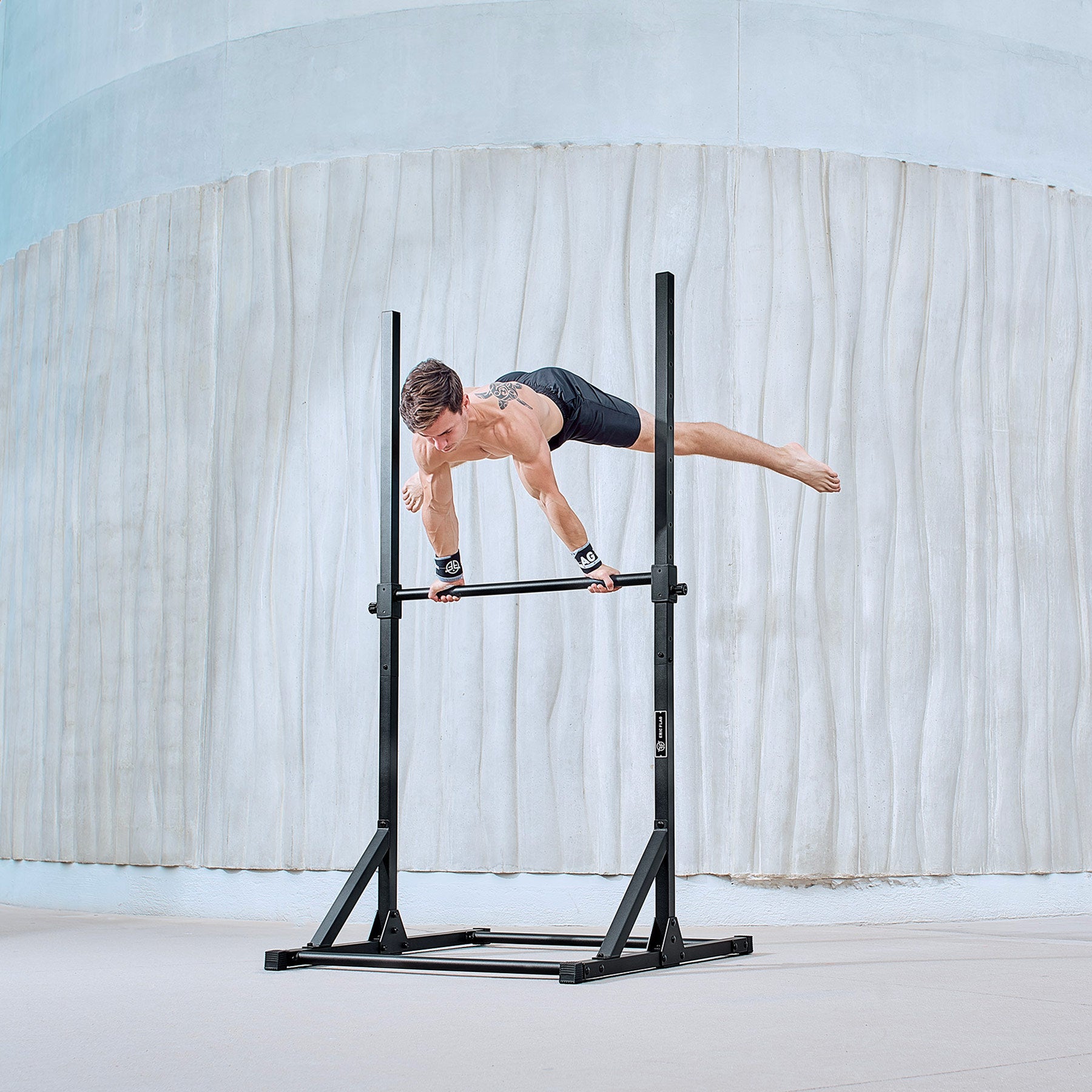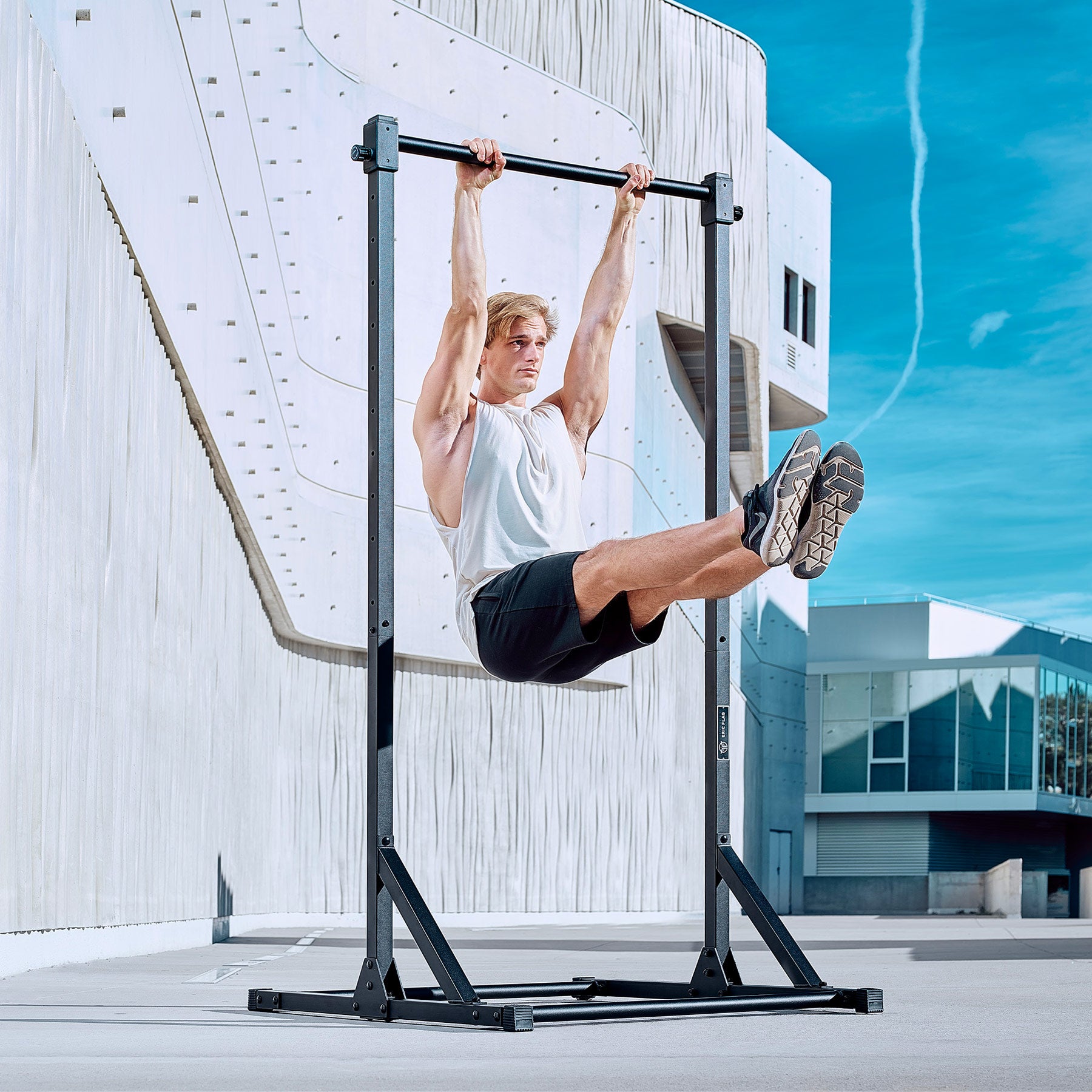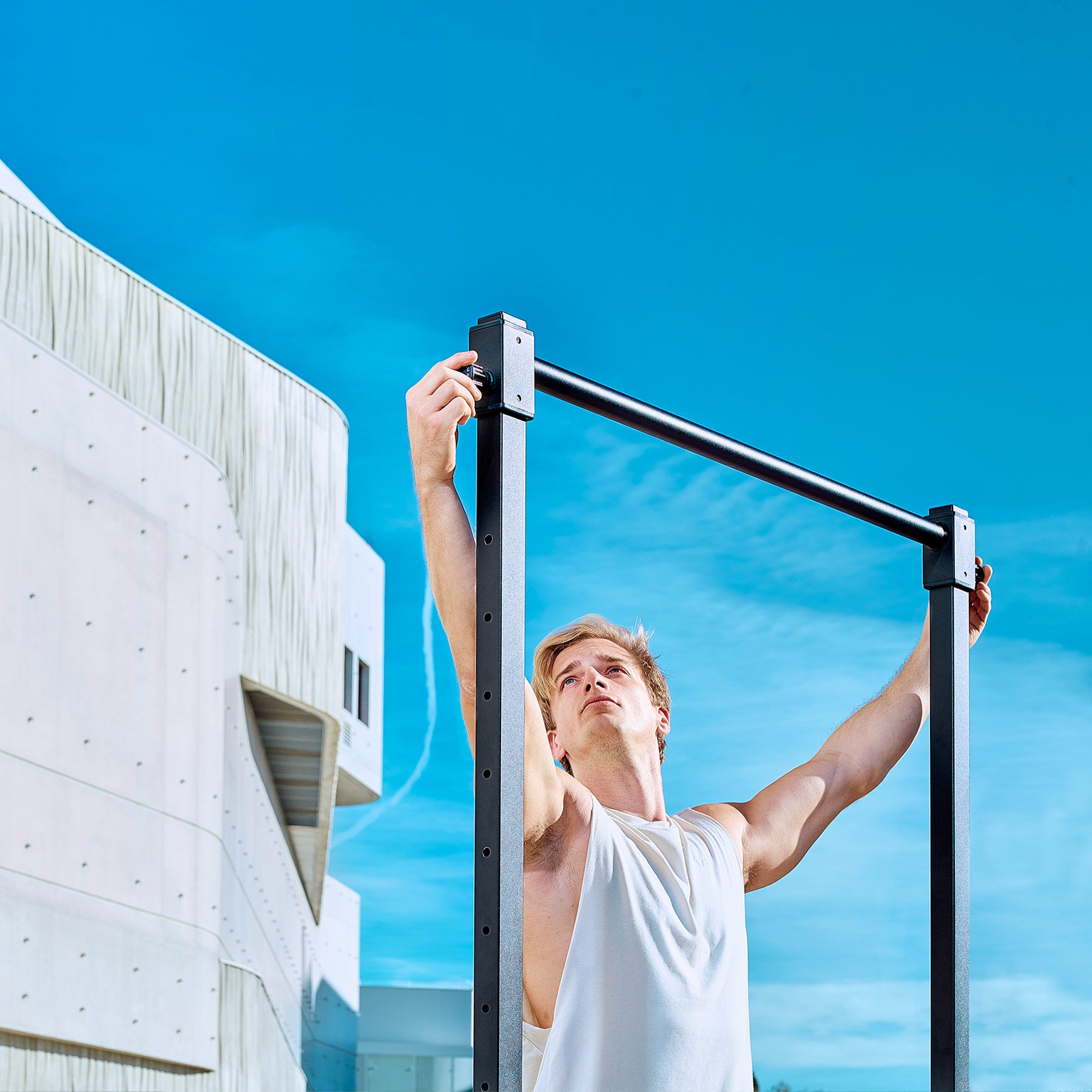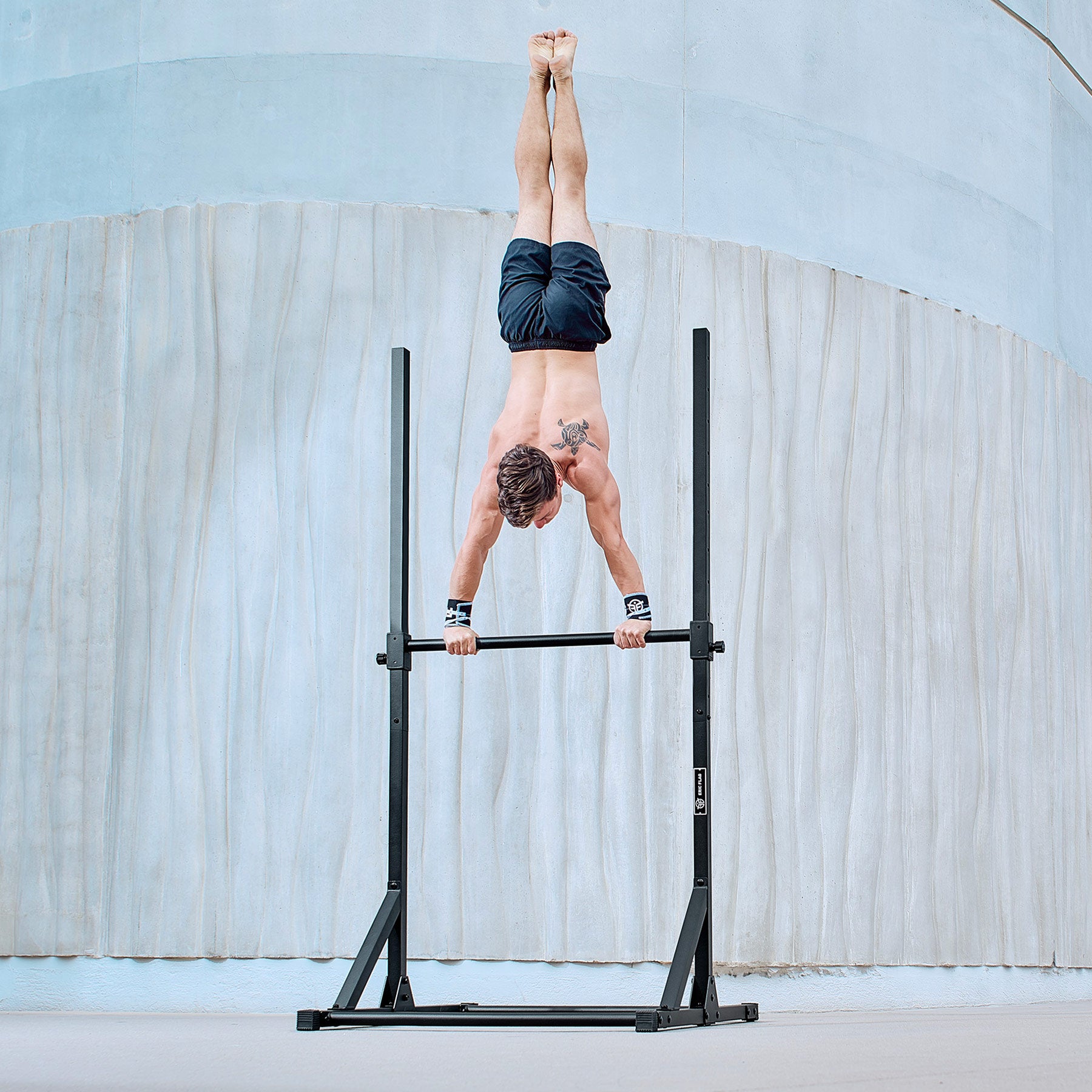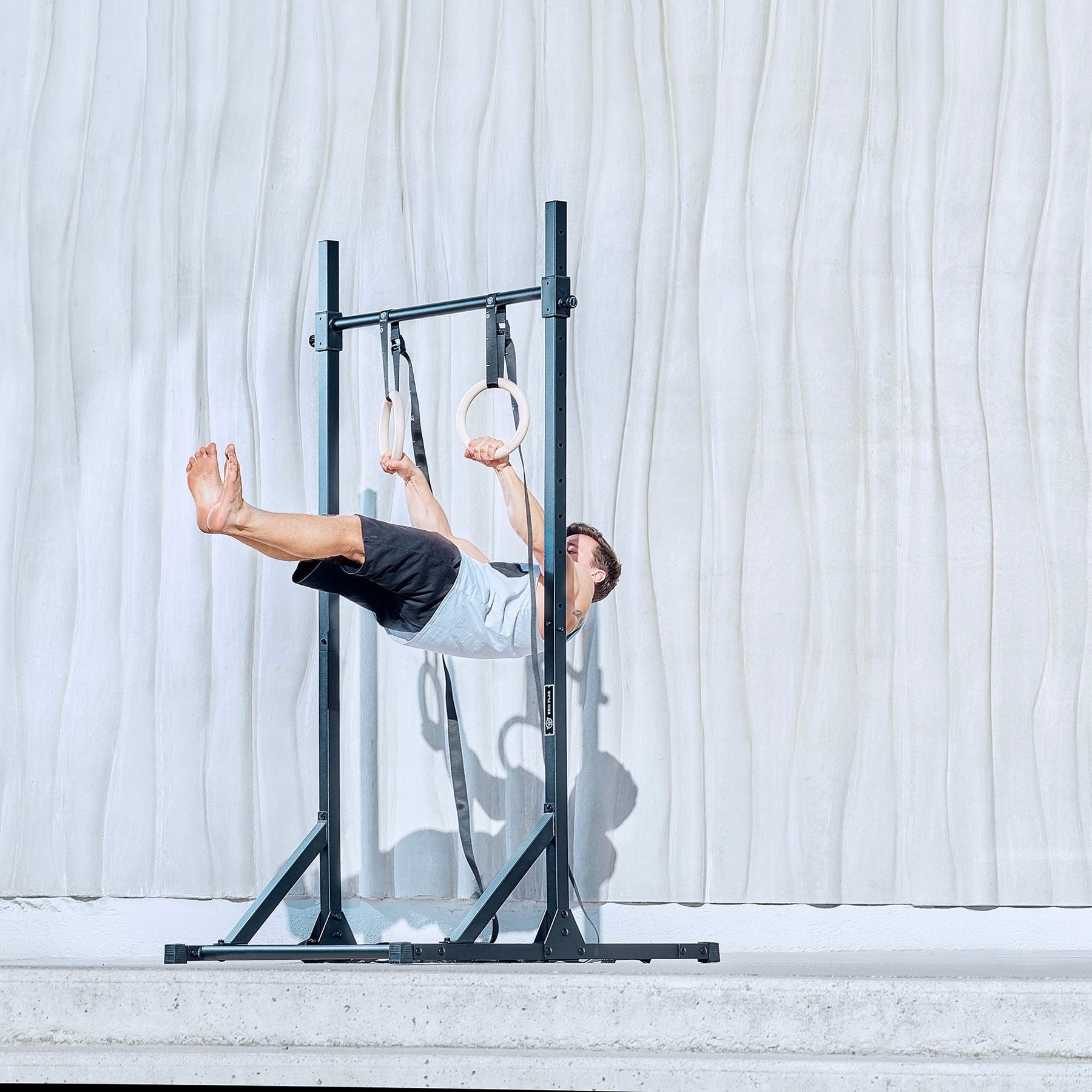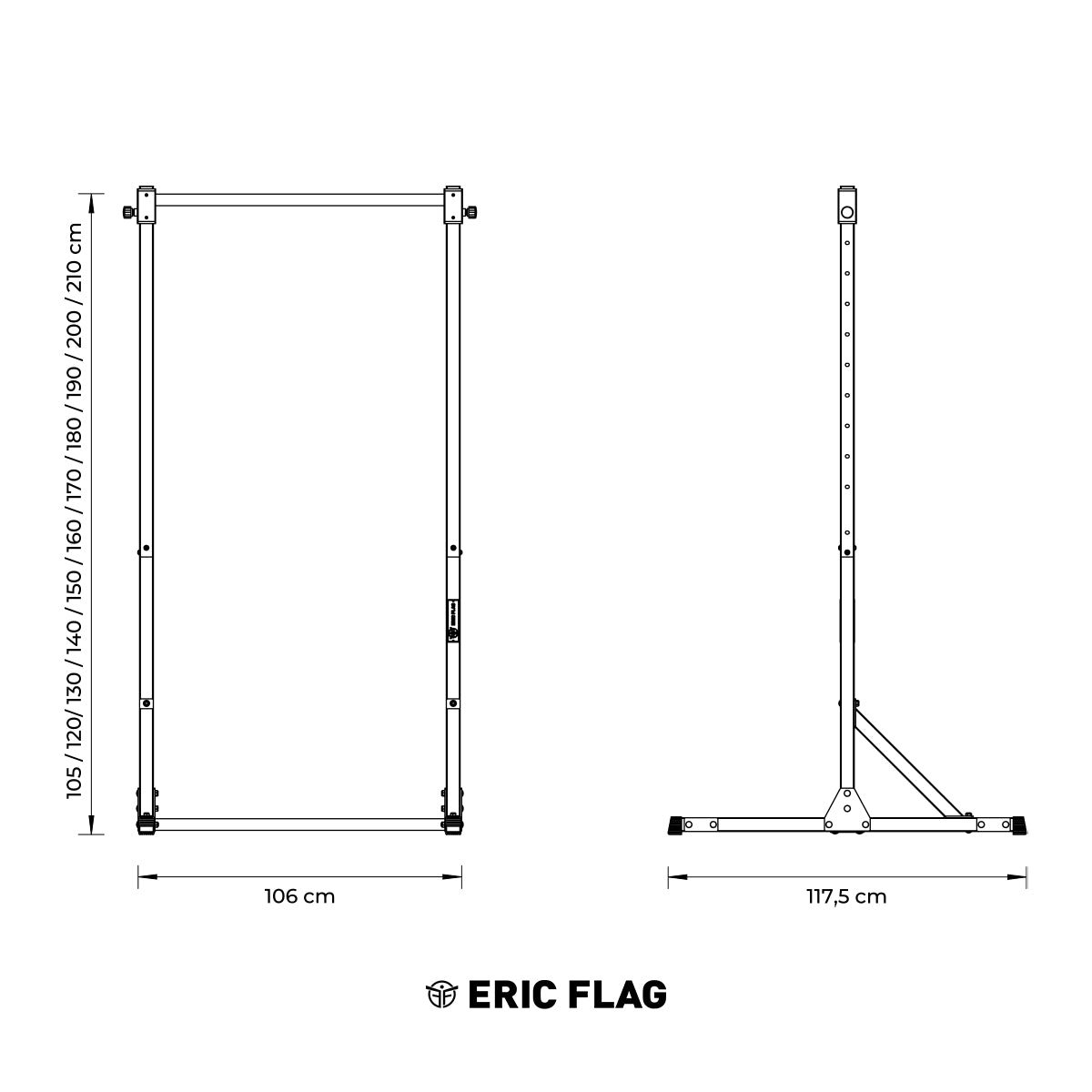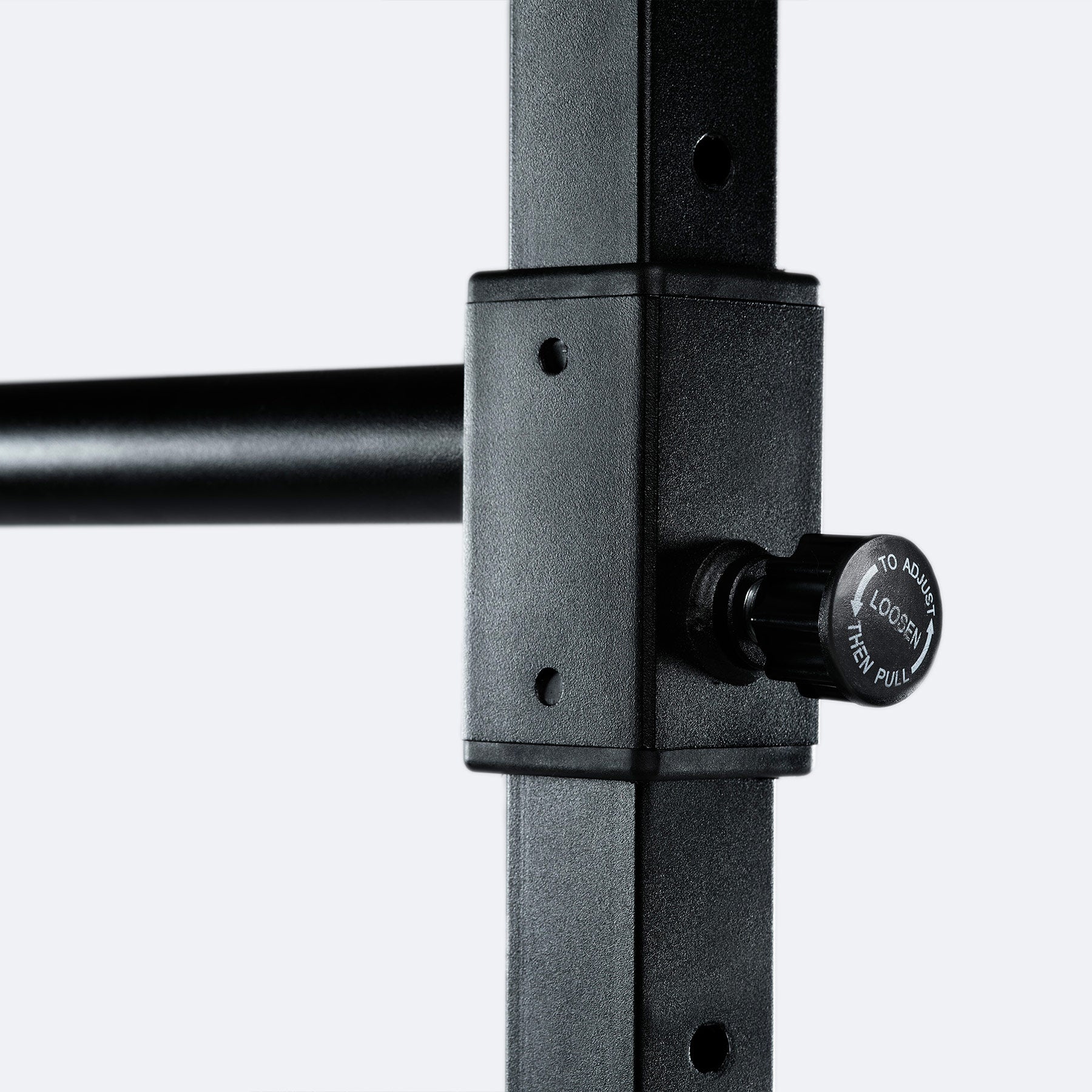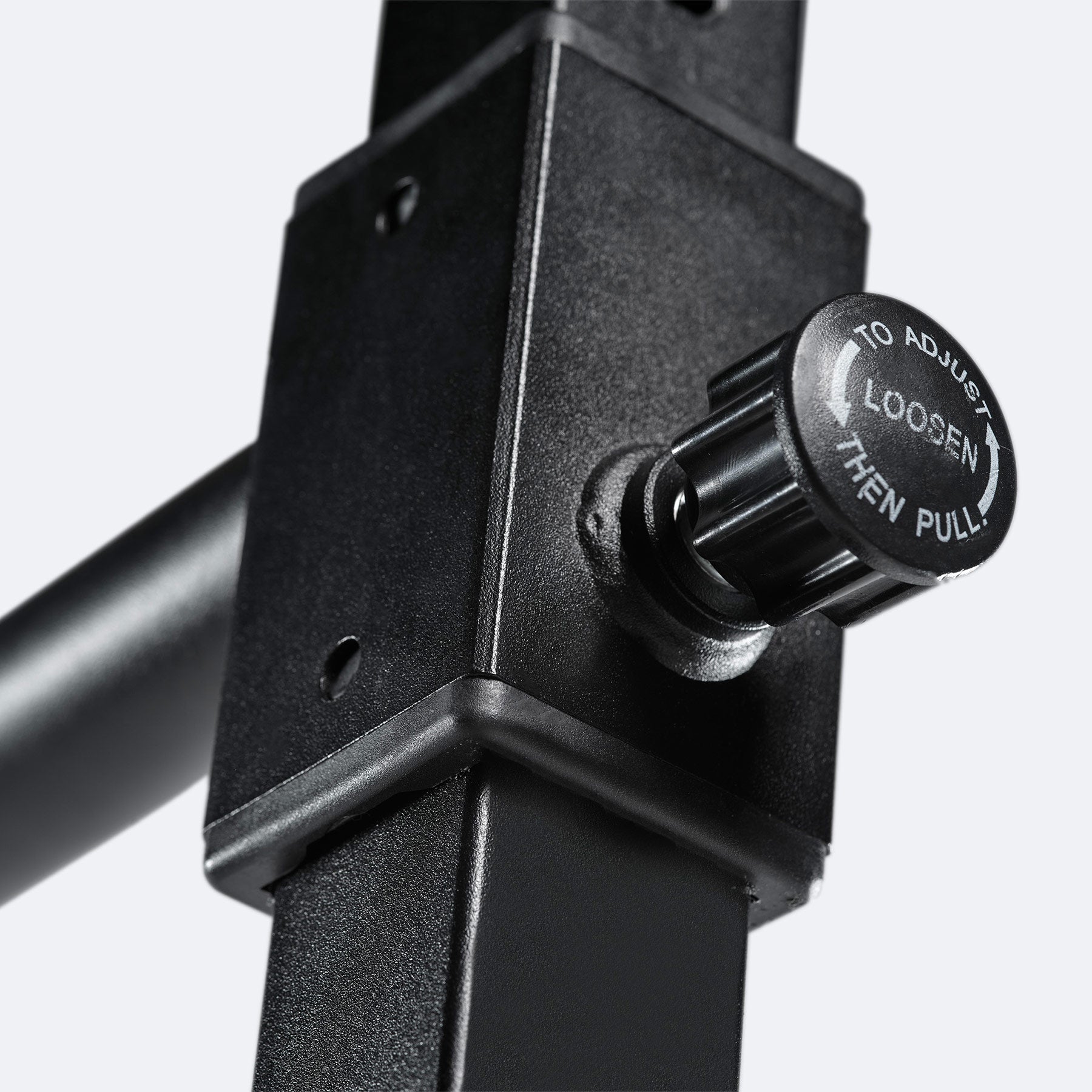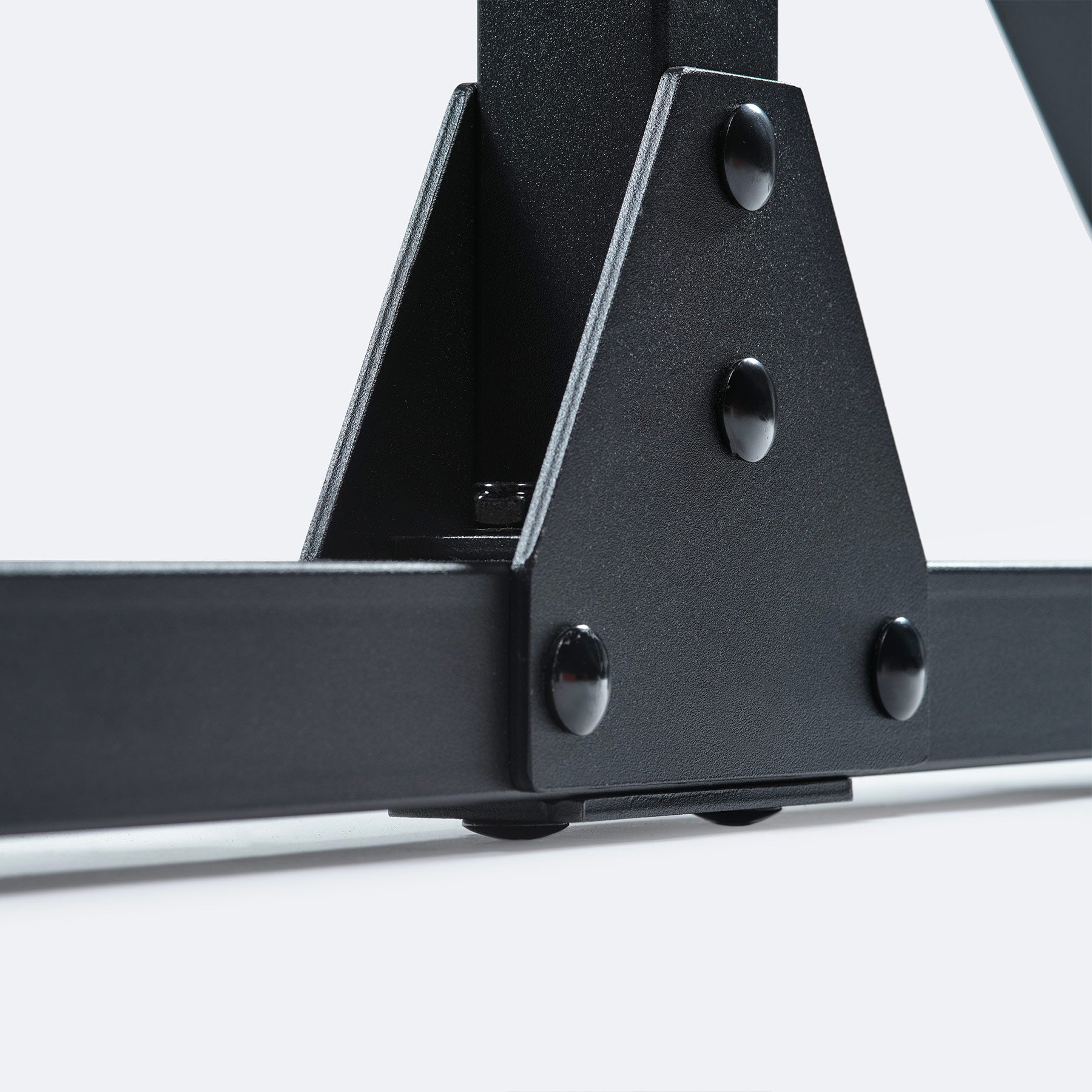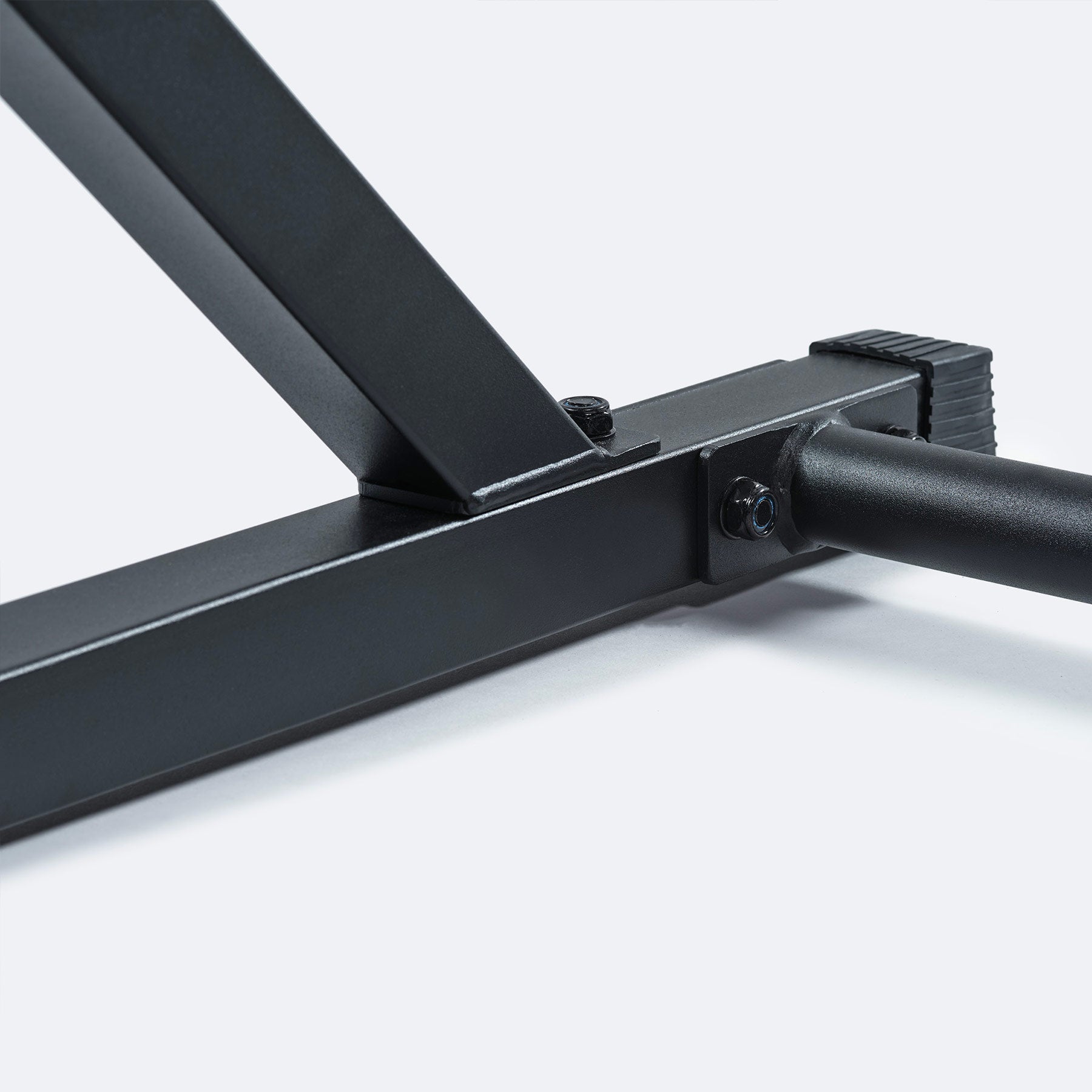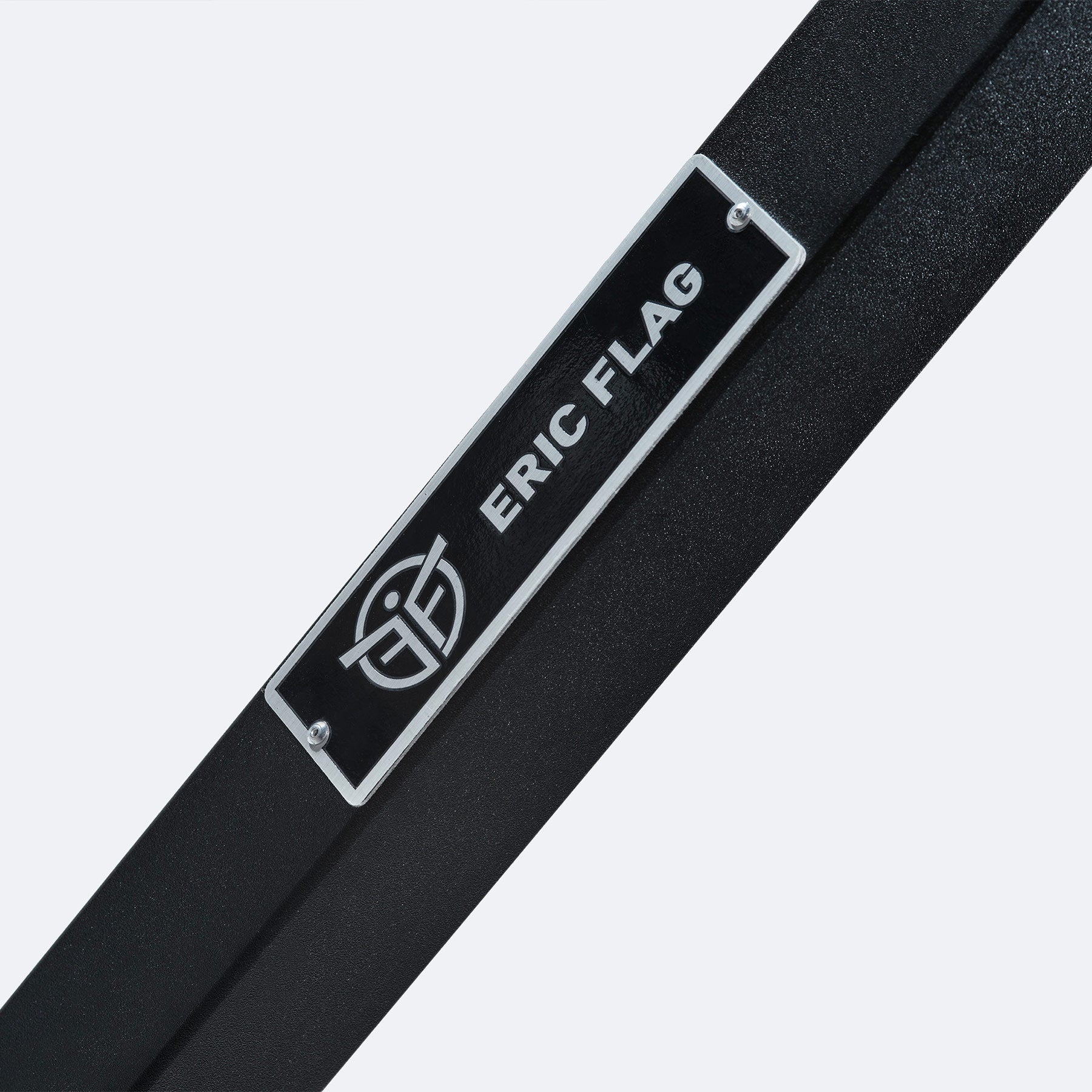 Pull-up bar
Surpass your limits and become a real machine with our pull-up bar for home!
- High and adjustable pull-up bar.
- Without fixation.
- Height adjustable from 105 to 210 cm quickly.
- Optimal stability thanks to wide feet.
- Ultra-strong steel, up to 300 kg load.
Adjustable height: Our pull-up bar is adjustable in only 10 seconds to different heights (105, 120, 130, 140, 150, 160, 170, 180, 190, 200, 210 cm) and offers a maximum height above average. It is adapted to any morphology. 
Become an AS of the pull-ups: The Pull-up bar has excellent stability thanks to wide legs and non-slip pads, so there's no excuse not to improve your skills!
Information: The Pull-up bar is not designed for dynamic or swinging movements. It is possible that the bar may move slightly during use, but this does not affect its use.  
Premium Quality: Made of high quality steel, our pull-up bar will last for years. It will offer you an excellent comfort and an unequalled solidity.
Recruit different muscle groups: Its ease of adjustment will allow you to work at the desired height during your workouts. Here are some examples of exercises that can be done with our pull-up bar: 
- Vertical & Horizontal Pull-Ups: Back & Biceps
- Dips: Chest, Shoulders & Triceps
- Muscle Up: Whole Upper Body
- Deadlifts & L-Sit: Abdos & Obliques
- Front lever / Back Lever / Plank / Handstand
Possibility of attaching Gym Rings or Elastic Bands for even more exercise and versatility! 
To push back your limits without changing your exercise routine, you can weight yourself using a Lest Belt or a Weighted Vest.
Dimensions of the Pull-up bar:
- Floor area: 117 cm x 105.5 cm
- Total height: 213 cm
- Useful bar width: 94 cm
- Bar diameter: 3. 8cm
- Weight: 28.5 kg

Easy to assemble: A user manual is included with the Pull-up bar for a step by step explanation. All assembly tools are provided as well as spare parts.
Size of the box: 119x54x12cm.
We encourage you to verify that the dimensions of the Pull-up bar are appropriate for the location where you plan to use it before ordering.
We have opted for a super fast bar adjustment system (-10 seconds).
However, this system implies the appearance of small scratches on the external part of the upper vertical posts if the way of adjusting the bar is not in accordance with the instructions given in the supplied manual . Nevertheless, these scratches do not impact any of the product's functionality.
We believe that a bar that is more easily adjustable on a daily basis brings more value to the product than this counterpart of the scratches. A little resistance can be noticed when first adjusting the height of the bar for a new product (the time it takes for the system to adapt to your bar).

Where to place the Pull-up bar?
We recommend that you do not expose the Slide Bar to excessive outdoor exposure, as it may rust over time if exposed to moisture. The bar is made of steel, not stainless steel.

It is designed for indoor use, so we advise you not to expose it to humidity for long periods. However, for a short period of time this will not affect the functionality of the product.
The Pull-up bar is only shipped to France, Germany, Italy and Belgium.
Due to the volume and weight of the Pull-up bar package, it is not possible to combine this product with other items in the shopping cart: you will have to place a second order.
We encourage you to verify that the dimensions of the Pull-up bar are appropriate for the location where you plan to use it before ordering.
Excellent!
Traction bar received in less than 3 working days, just under an hour to assemble, well thought-out in terms of assembly. Rigid, solid, stable for classic use. Highly recommend
Slide bar
Very good quality, sturdy equipment.
Pull-up bar
In terms of delivery, everything went well, the box was a little damaged by the journey and I can imagine the delivery drivers having to carry the item by the straps, but the inside was very well protected so nothing was damaged.
It was very easy to assemble, and I like the fact that there are spare screws, nuts and washers just in case!
Obviously I was in a hurry to test it, so a little training, it's very stable, the height (almost) perfect it could perhaps go up to 2m20, I'm 1m76 and hanging on to it I'm exactly 2m10, but that's just a detail, nothing to worry about.
The only thing that bothers me is that it's hard to adjust the height, but I imagine that over time the bar will slide better, so we'll see...
In conclusion, a very reasonable price-quality ratio, transport was quick and trouble-free, and if you're worried about assembly, it's very simple, I'm looking forward to using it again in the days and months to come!