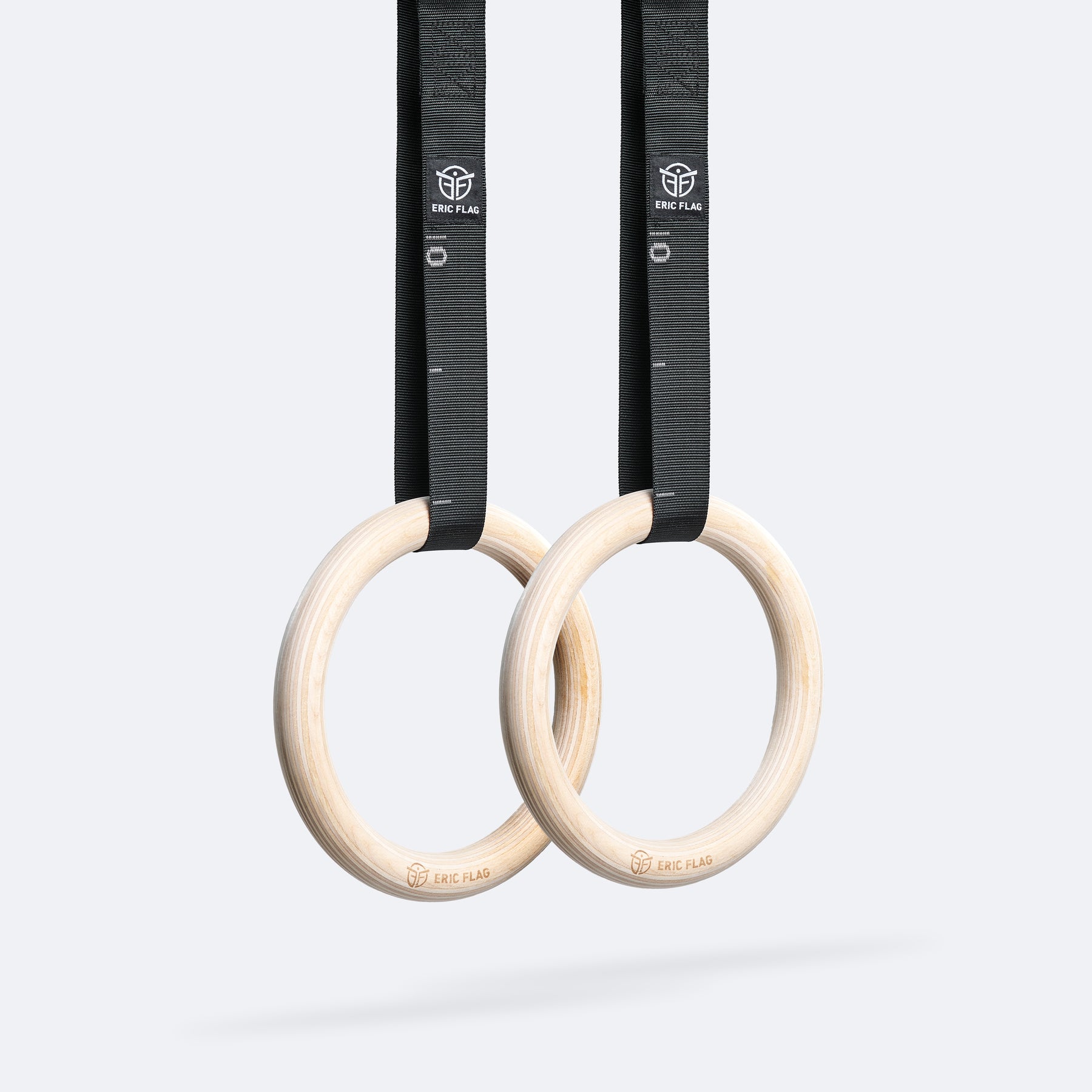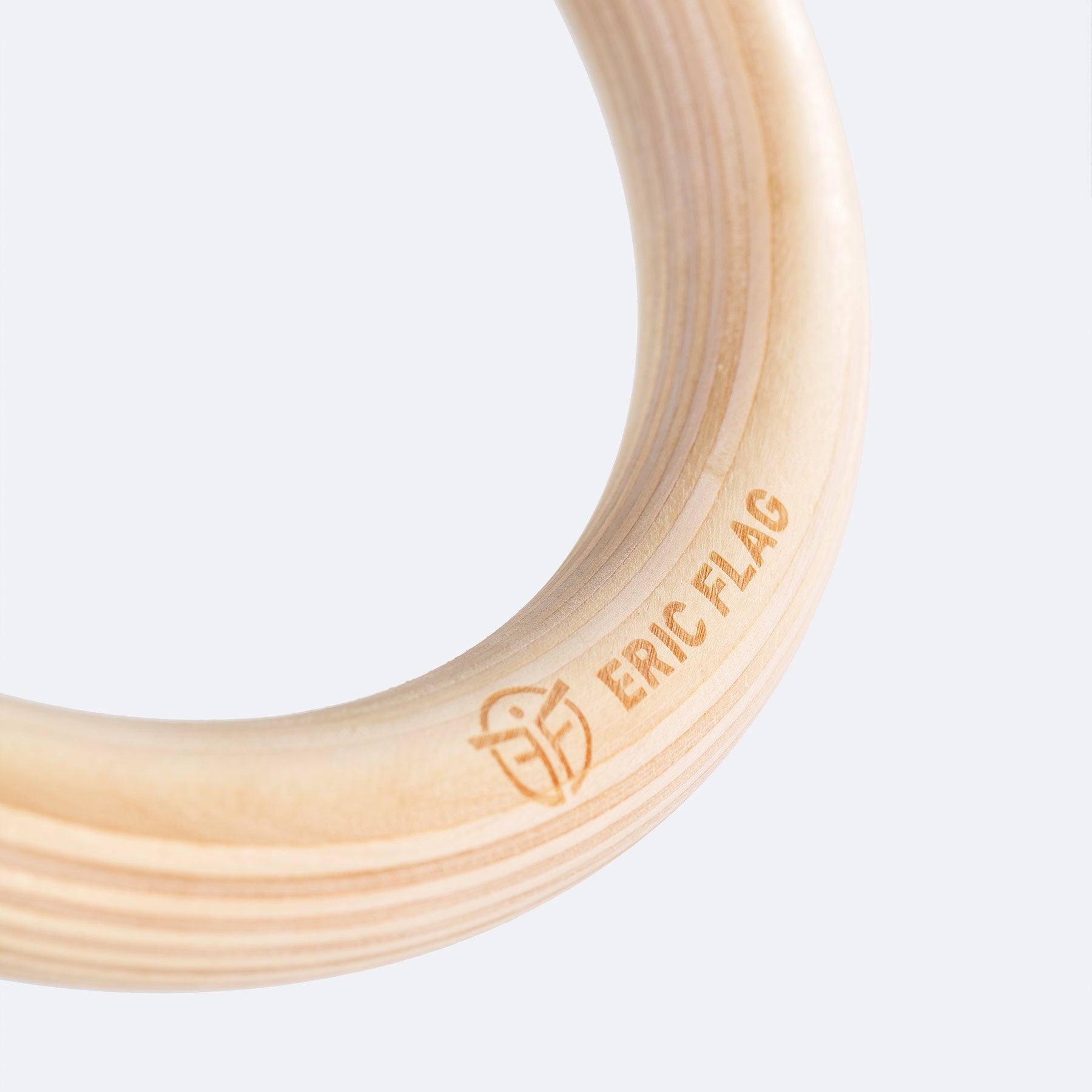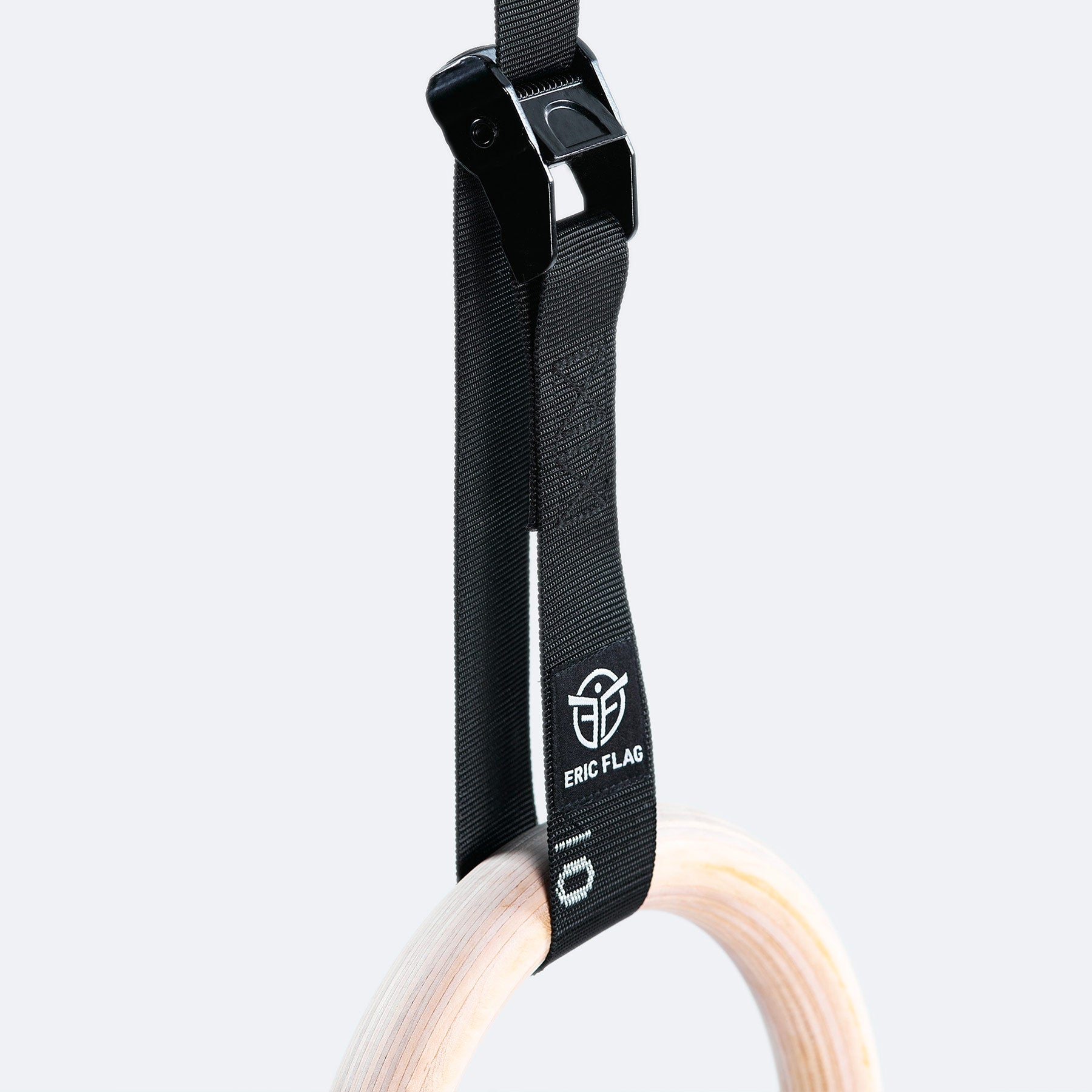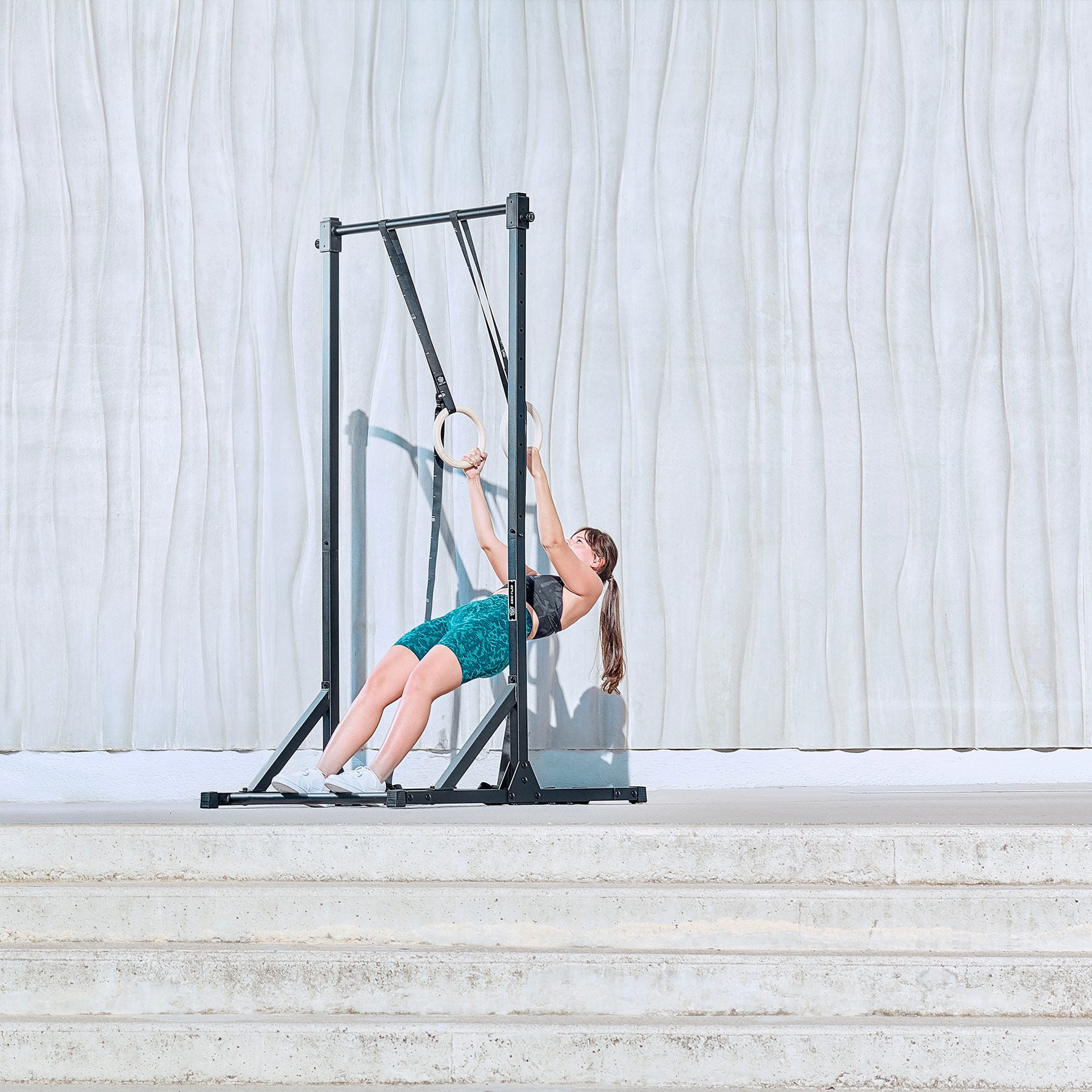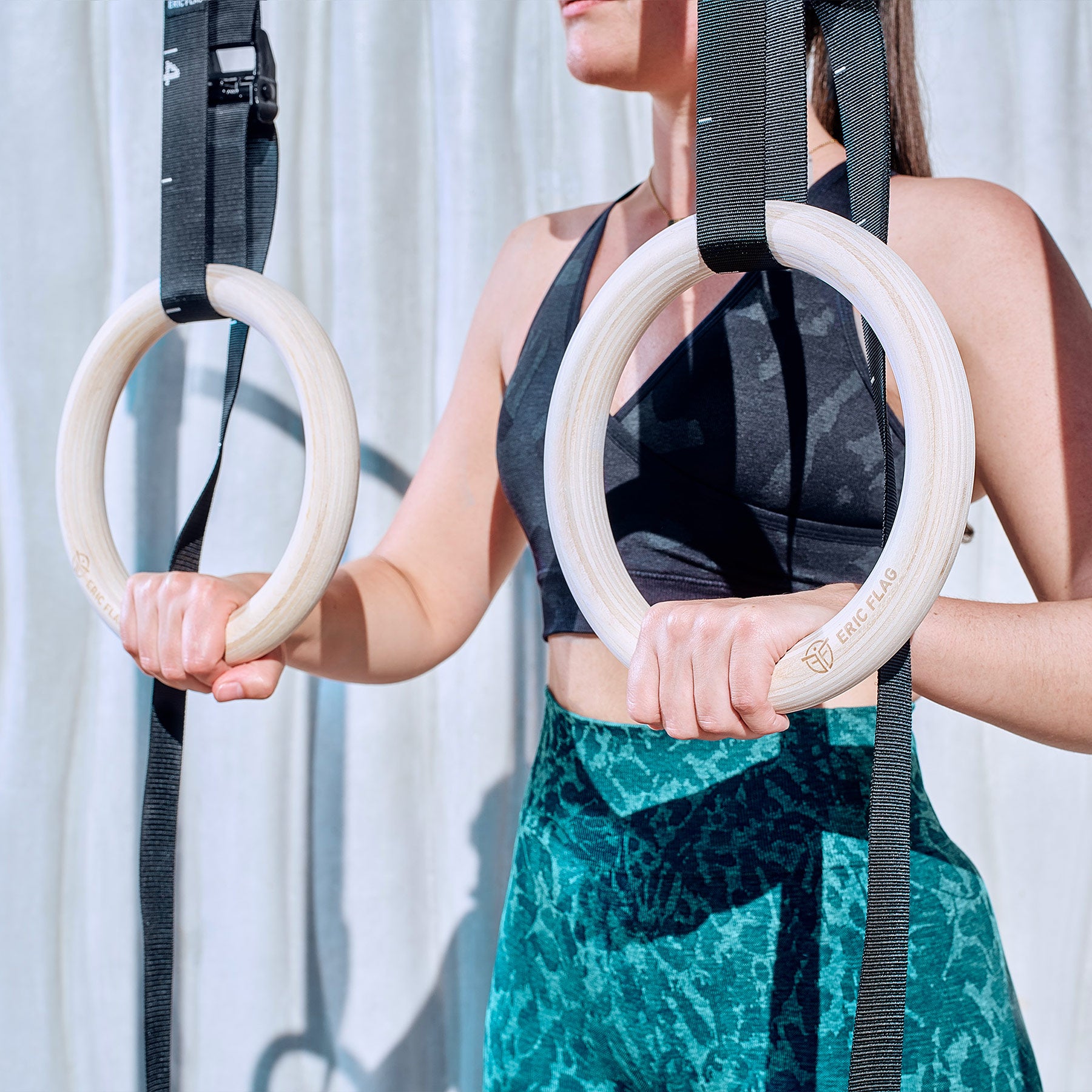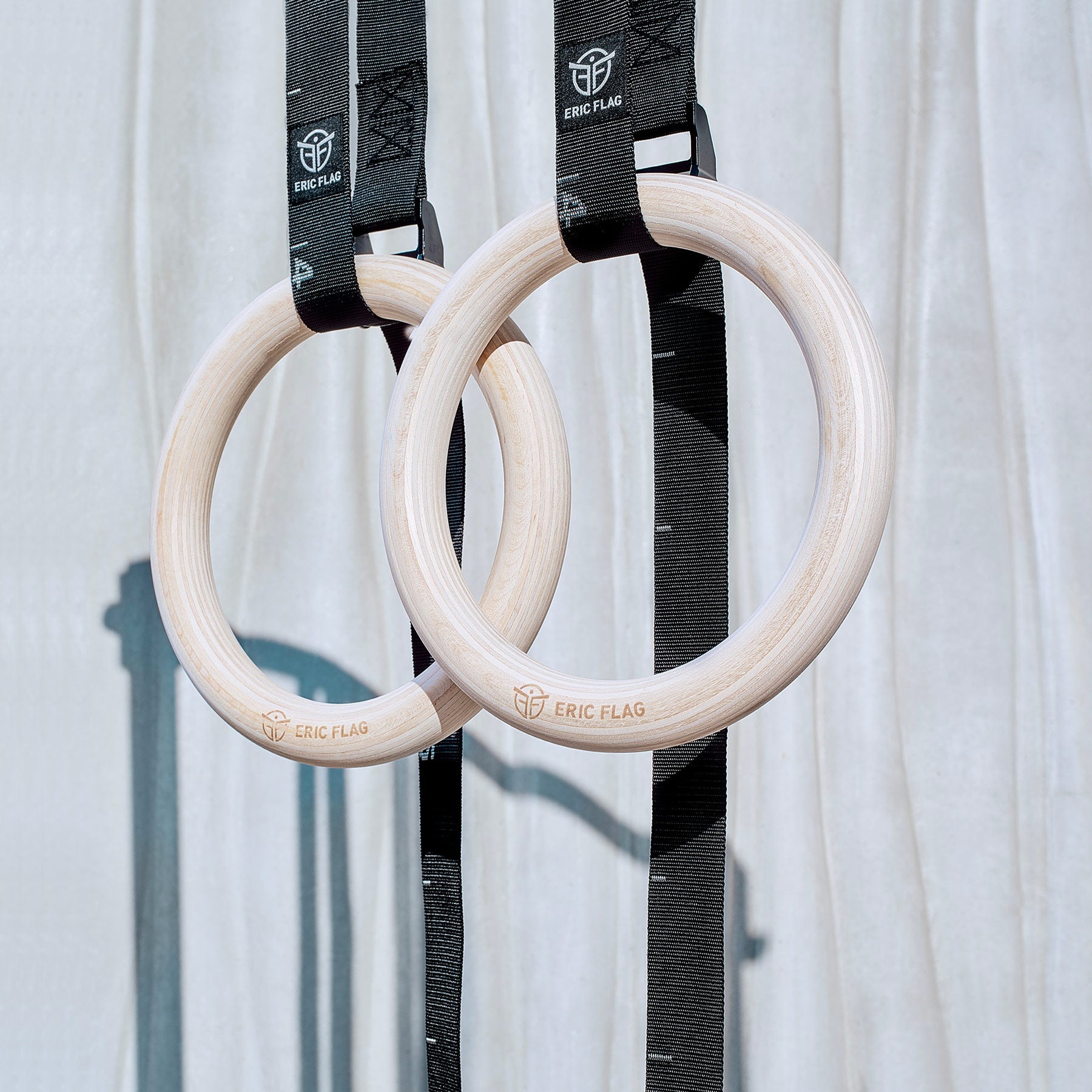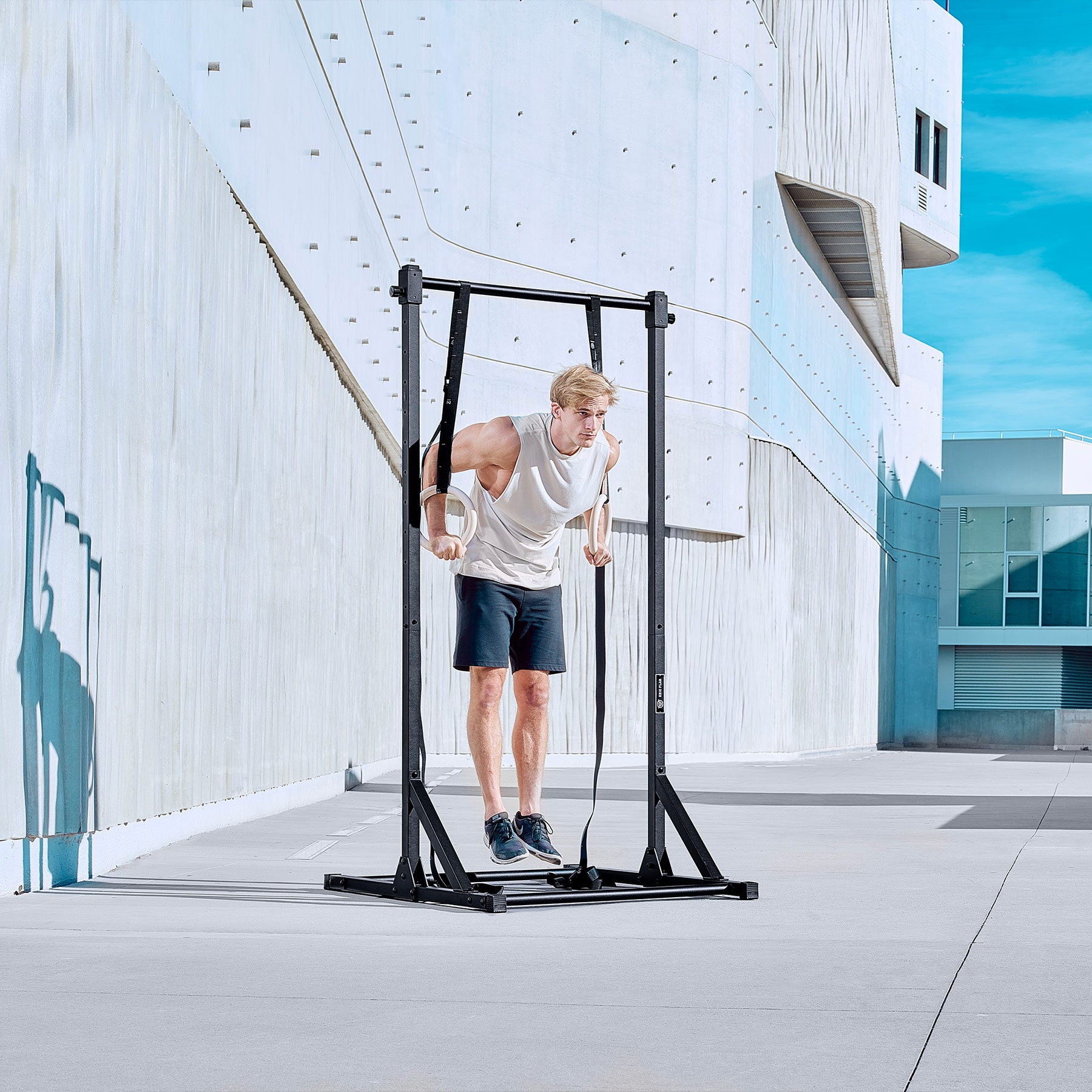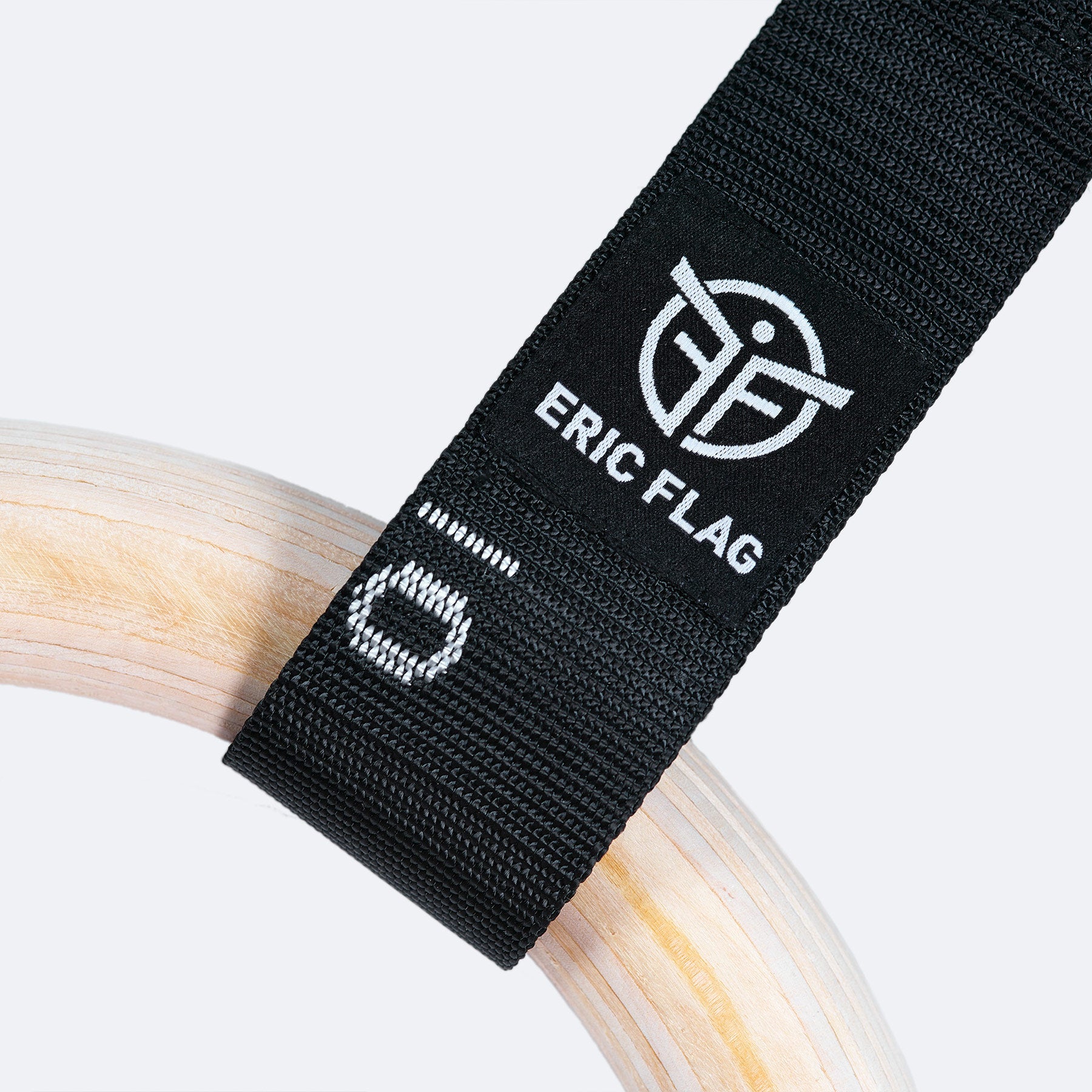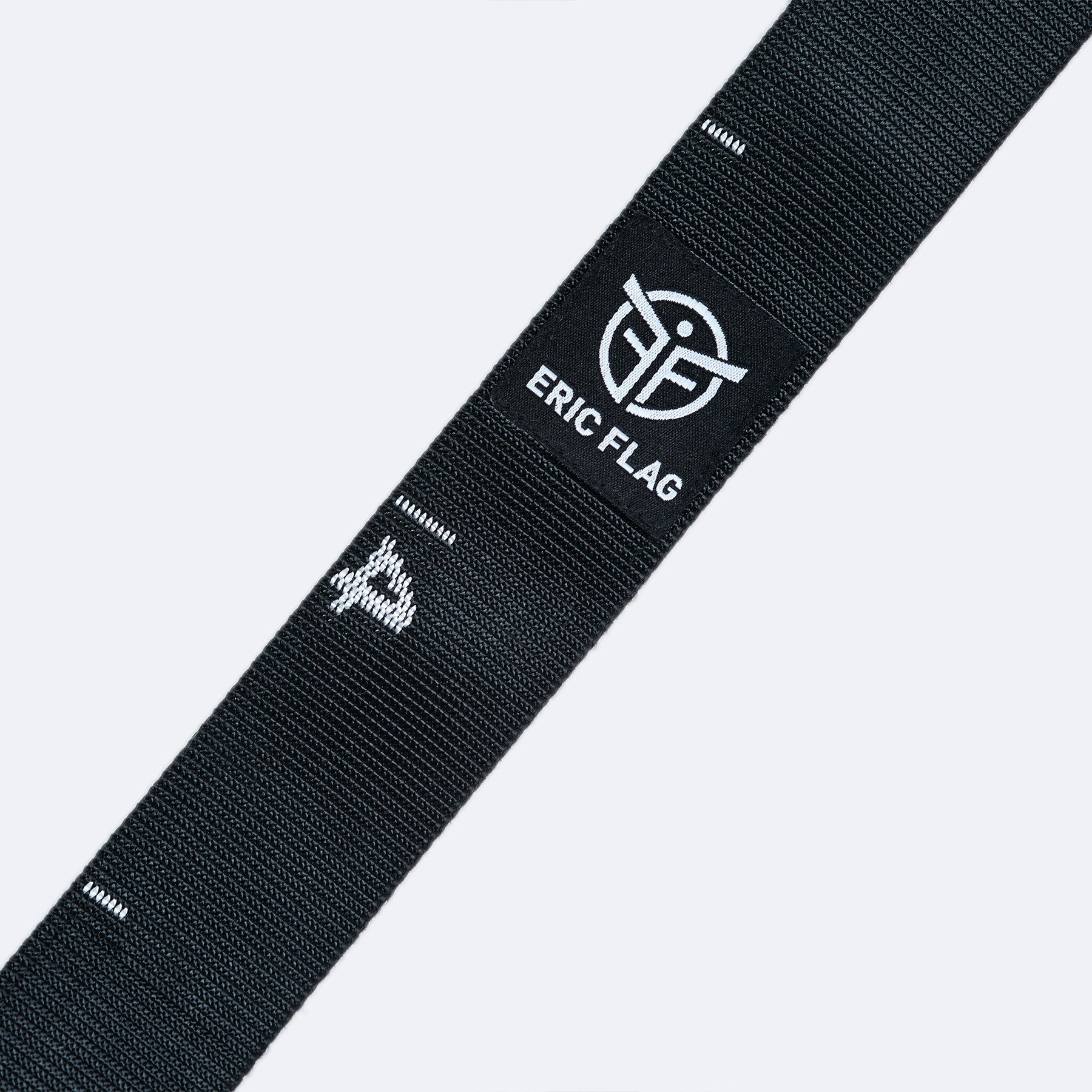 Gymnastic Rings
Combine strength, agility, coordination and flexibility with our wooden gymnastic rings!
- Olympic size (2.8 cm thick).
- Can be installed anywhere, indoors or outdoors.
- Precise graduation to adjust height.
- Ultra-complete upper body exercises.
Gymnastic rings with official Olympic dimensions: 2.8 cm thick and 18 cm inside diameter for our rings made of high quality smoothed birch wood offering an excellent grip.
Safe and optimal straps: 5.1 m long and 3.8 cm wide for an unfailing strength and durability allowing a load of more than 300 kg per ring.
Precise strap graduation with permanent markings that allow you to quickly adjust the height of the straps and ensure that both rings are at the same height.
Ultra-strong, easy-to-use metal buckles adjust height in seconds.
Over 60 exercises available: Develop your upper body with a multitude of exercises. Discover them them right here !
2x Gymnastic rings
2x Straps with buckles
2x Mini velcro straps to attach the straps for transport
1x User manual
Excellent quality
The rings are great, excellent quality and delivered on time! Thanks Eric
Very good product
Quality rings with straps, easy to install and use outdoors. I recommend them, even for beginners.