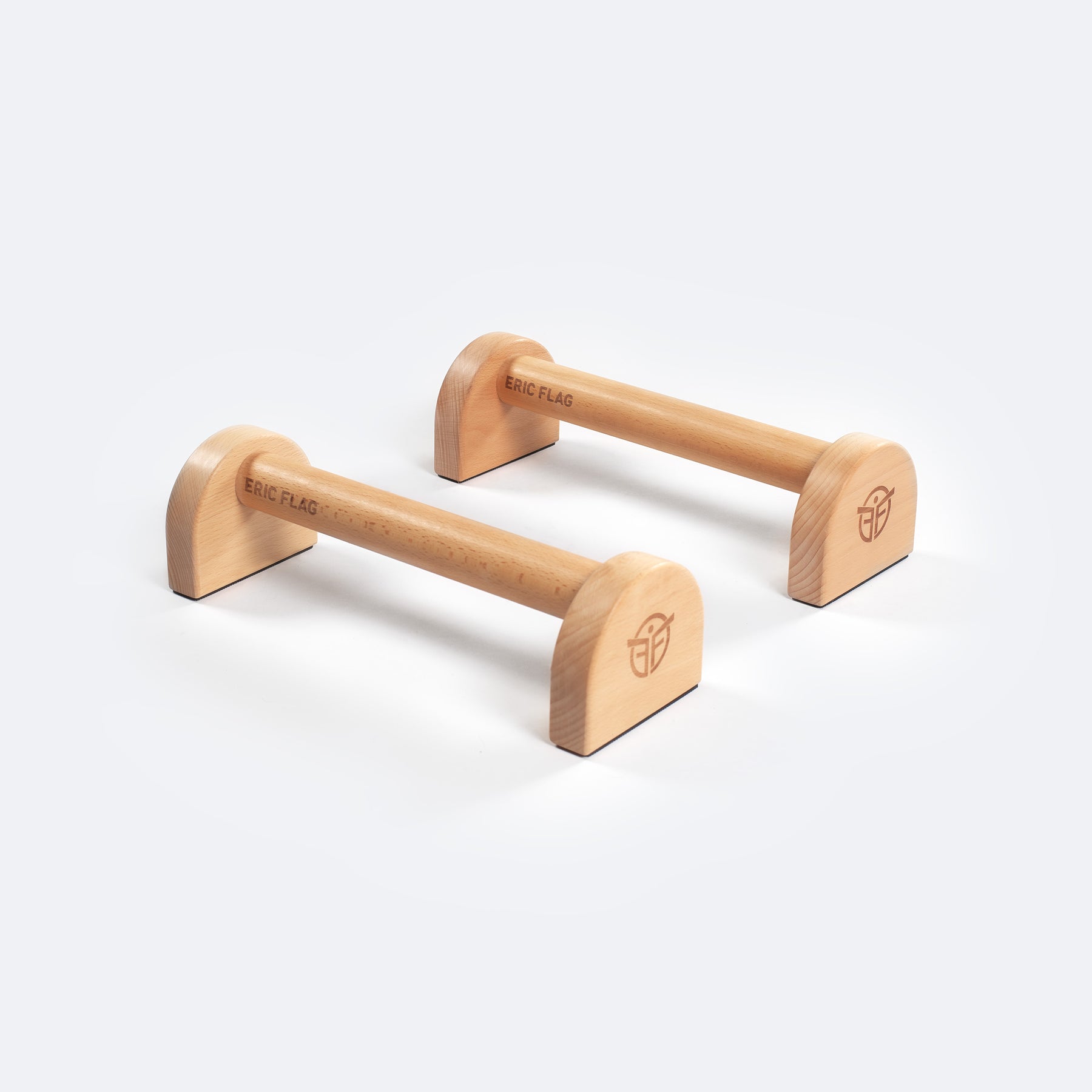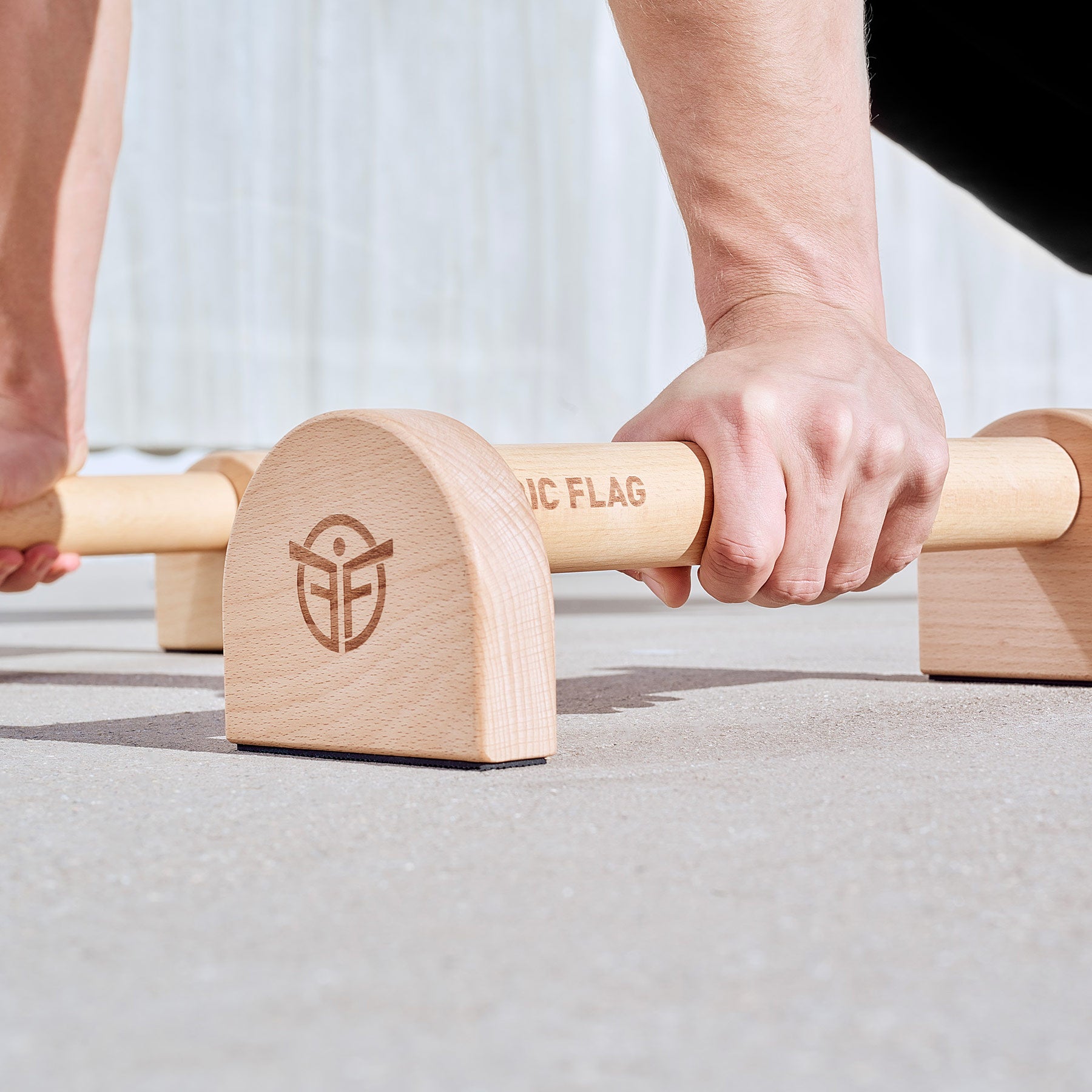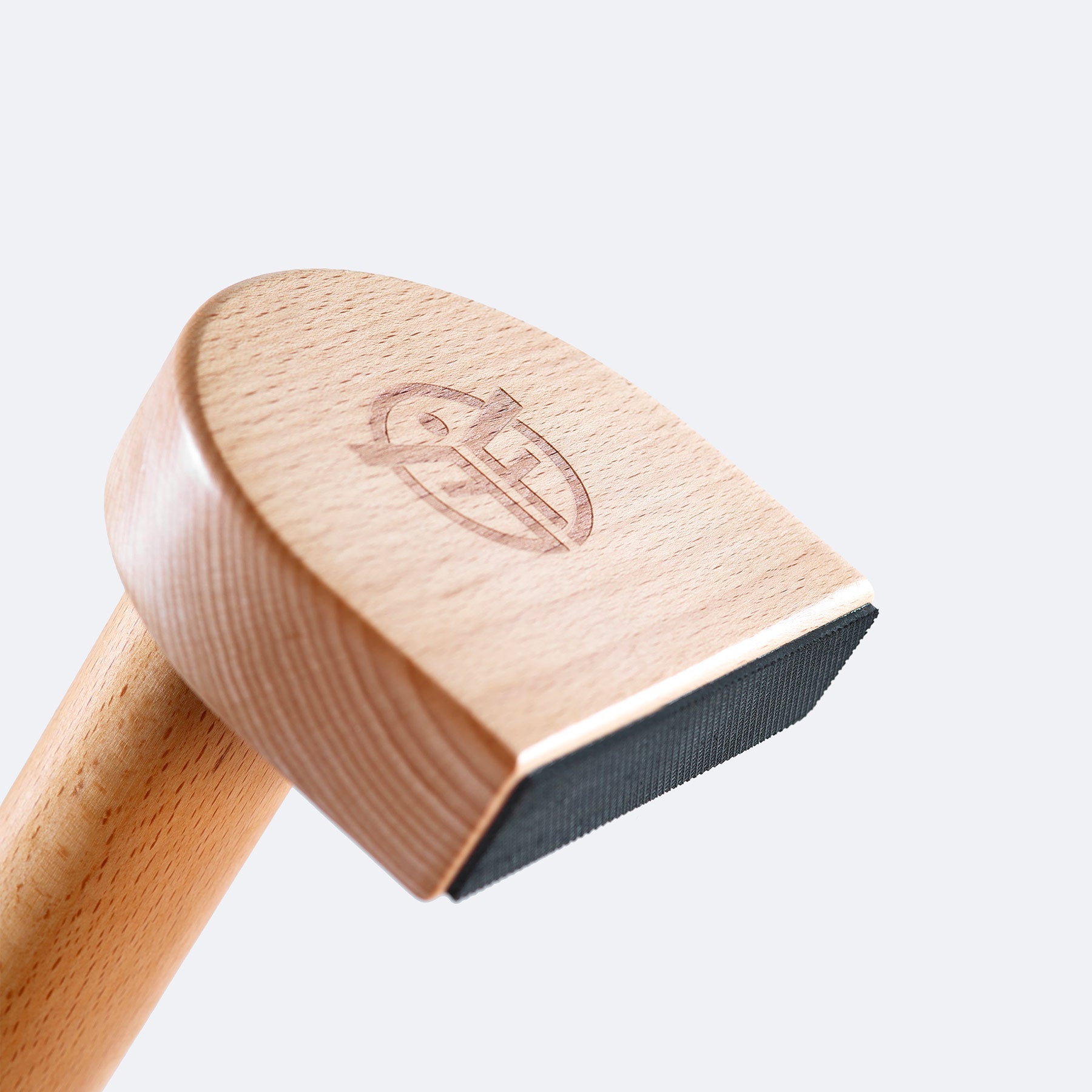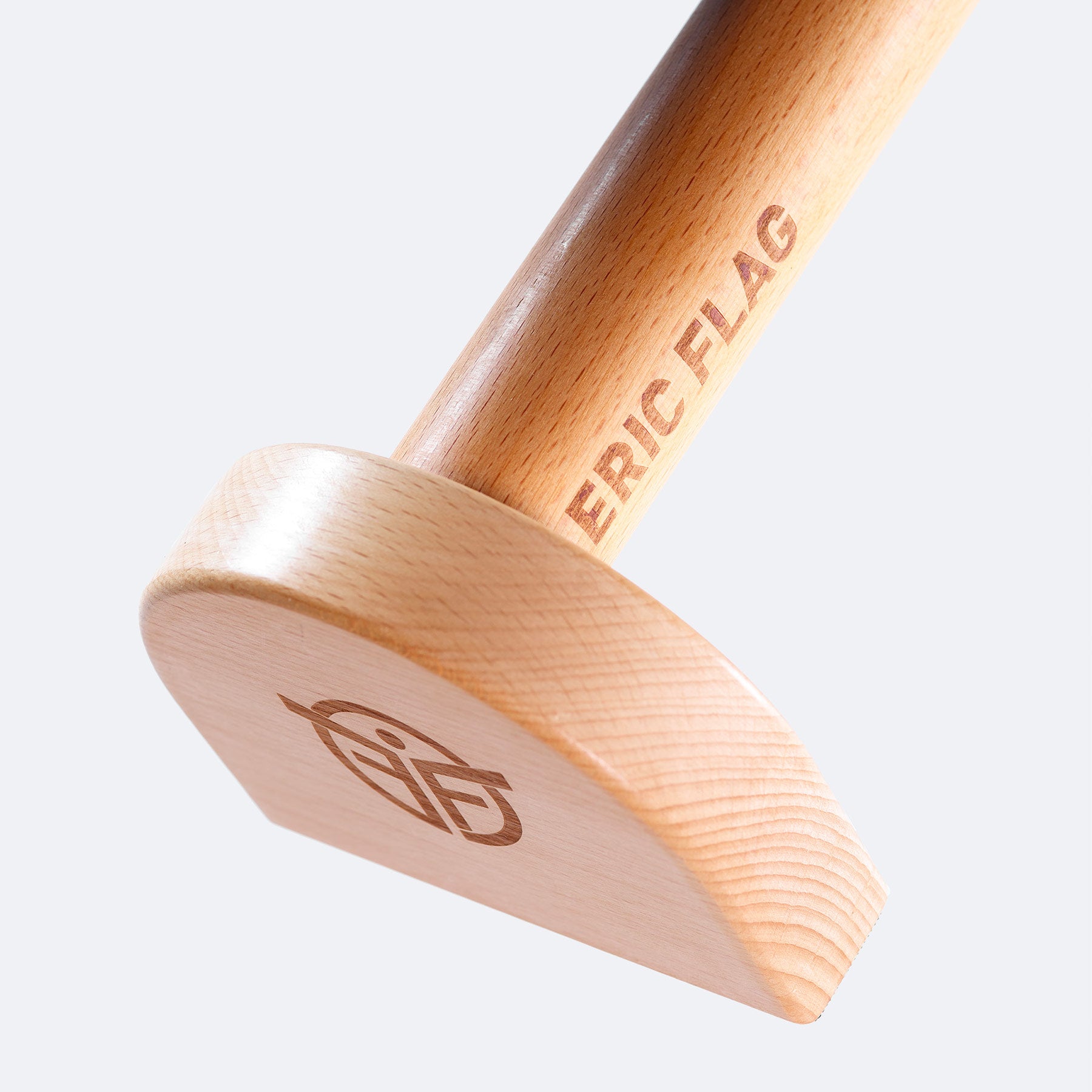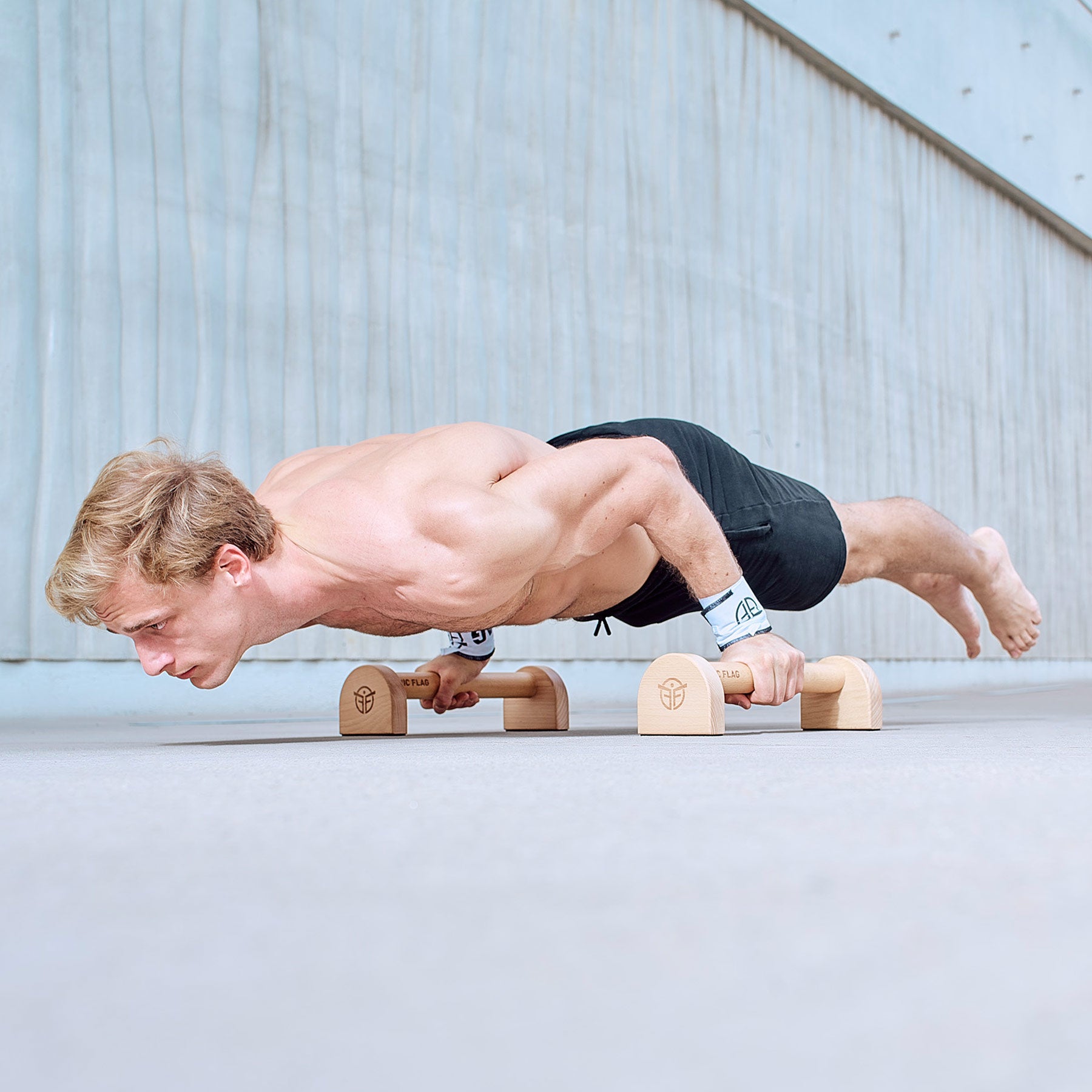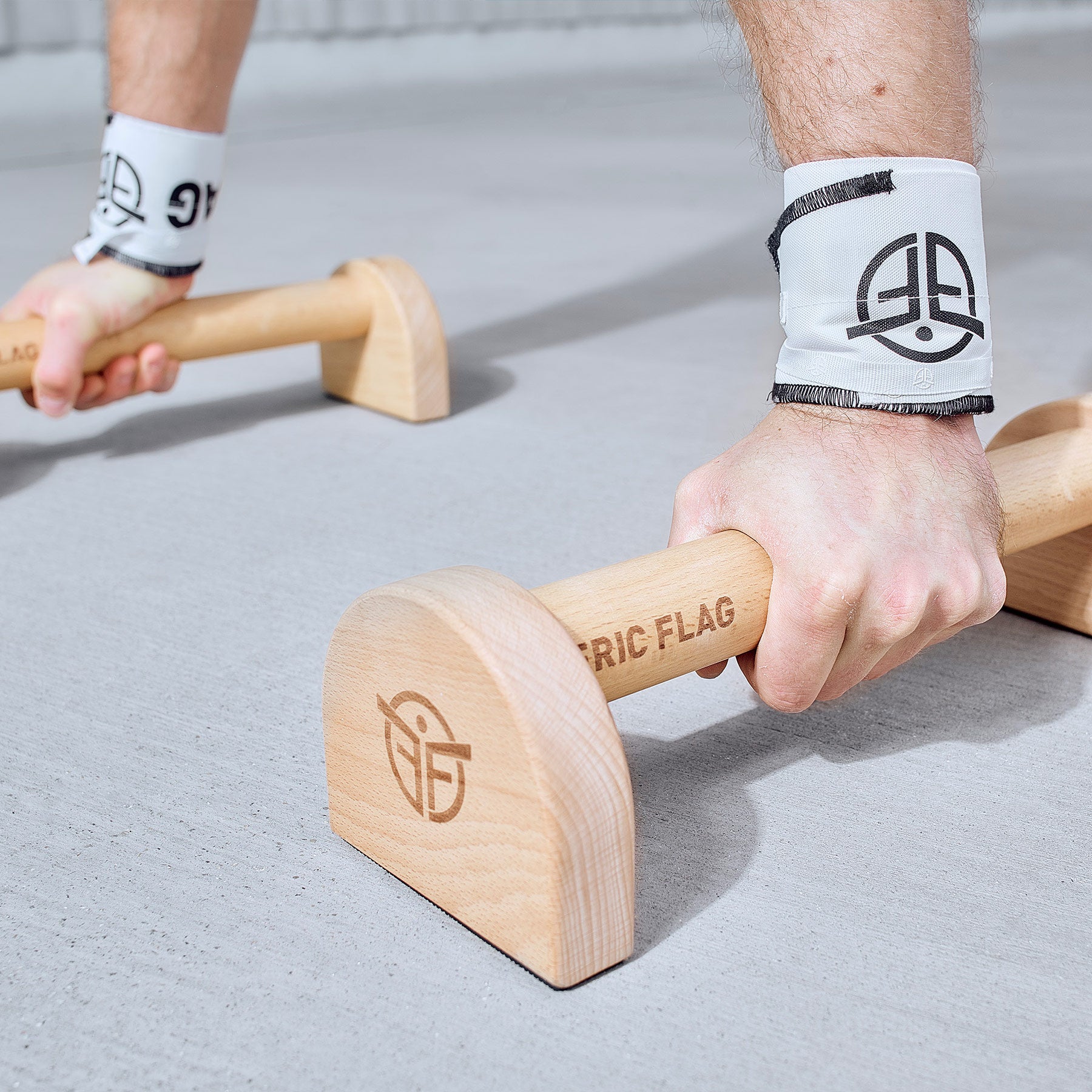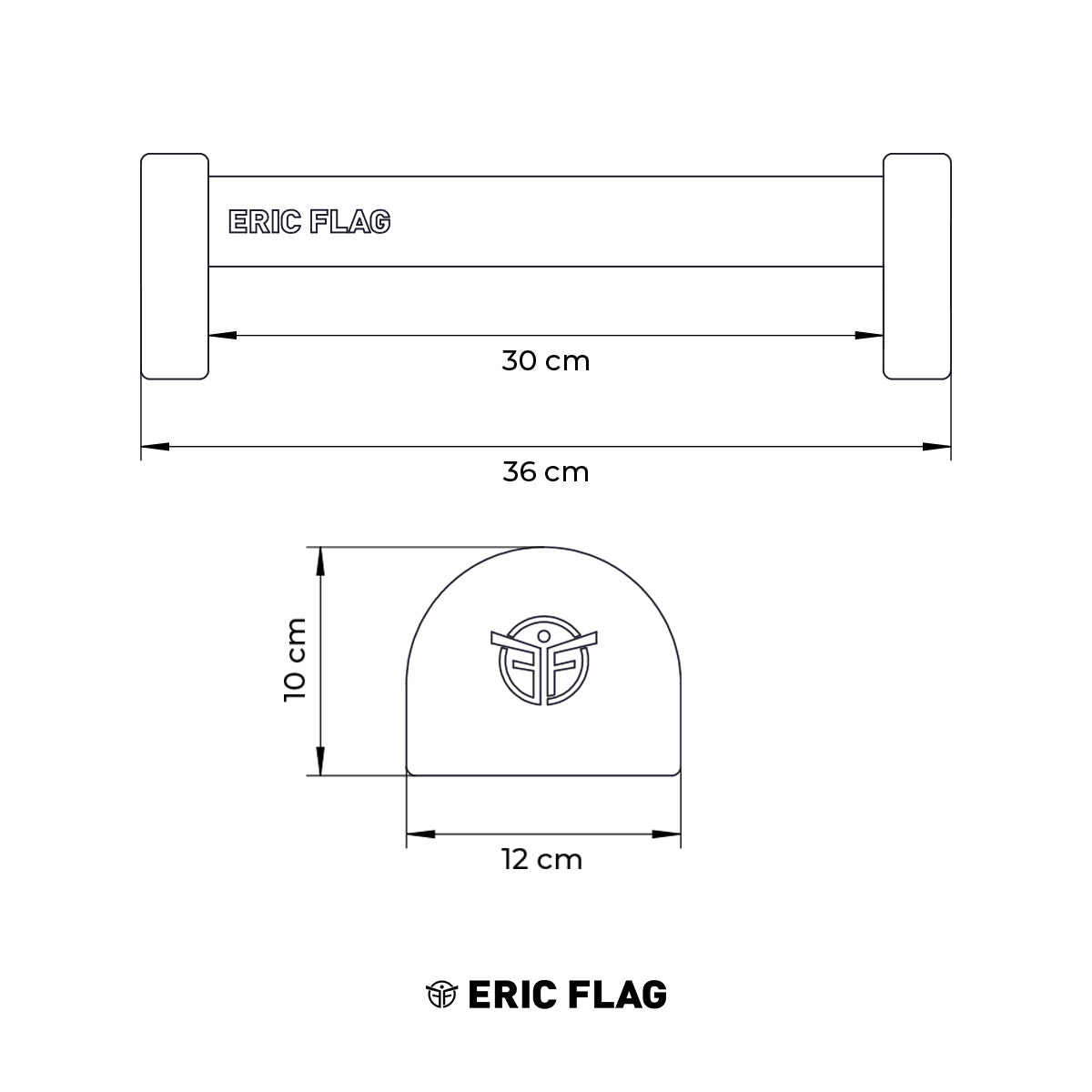 Wooden Parallettes
Better stability and comfort during your Street Workout sessions!
- Gain amplitude in your movements.
- Comfort of use & excellent stability.
- Non-slip pads.
- High-quality wooden parallettes.
Protect your wrists! Wooden parallettes allow you to perform a wide range of Street Workout tricks, such as push-ups, the handstandL-sit or plank. Thanks to these, your wrists will be in the same axis as your arms, which greatly improves balance while reducing stress on the wrists. 
Optimal dimensions : Designed by Eric, our wooden parallettes were conceived to be compact, light and easily transportable:
- Height: 10 cm
- Useful length of the bar: 30 cm
- Diameter of the bar: 4 cm
Non-slip pads: Placed under each foot, the anti-slip pads guarantee maximum grip on all types of terrain and optimal stability. Nothing is worse than parallel bars that slip or damage your floor indoors!
Made of Beech wood: The best choice to combine solidity, longevity and aesthetics.
Discover Eric's article on our blog: Succeed in holding in Handstand !
Solid material as described
Fast delivery, solid material as described.
Perfect
I bought these parallettes for my 12-year-old son, who has been doing street workouts for the past year.
He's delighted with the quality