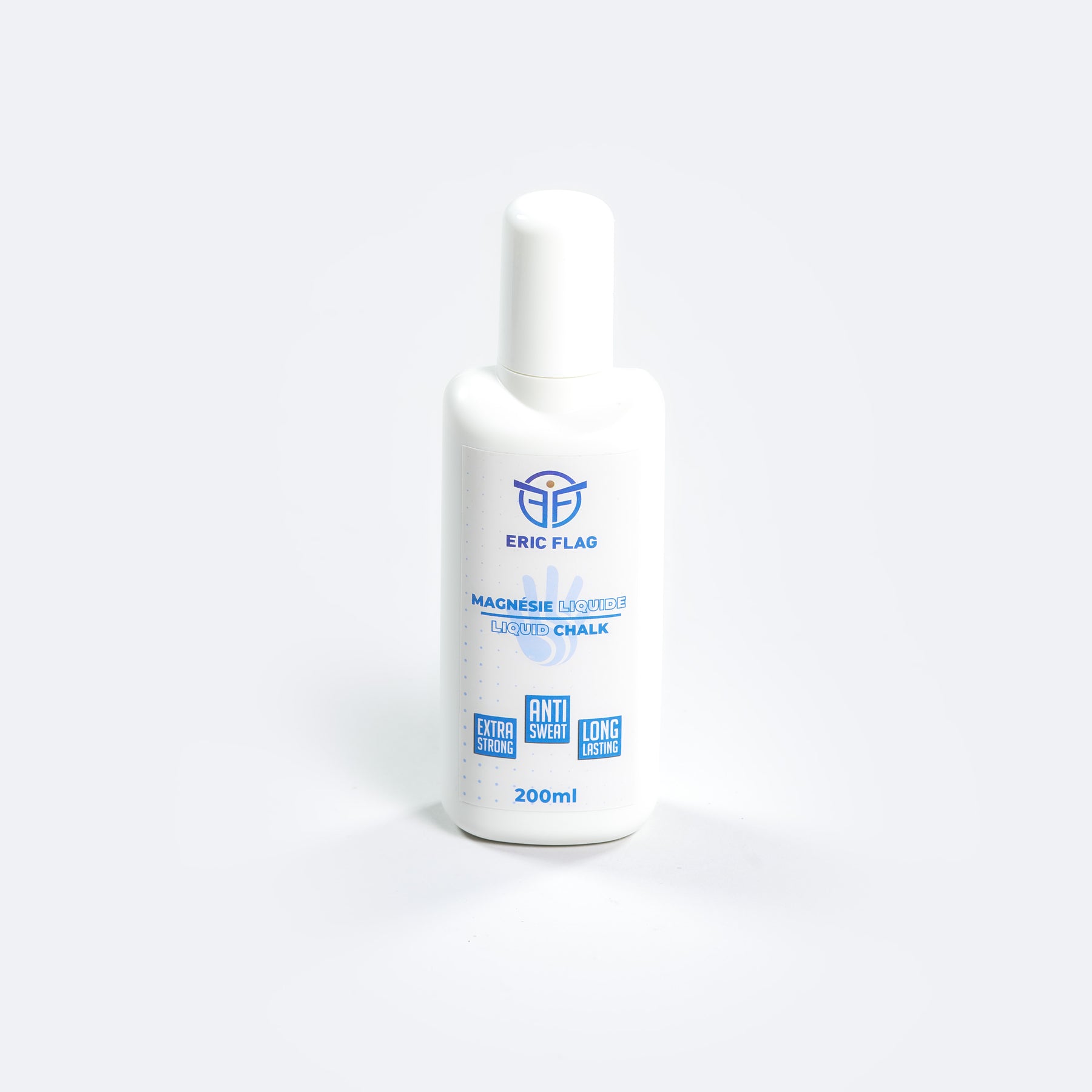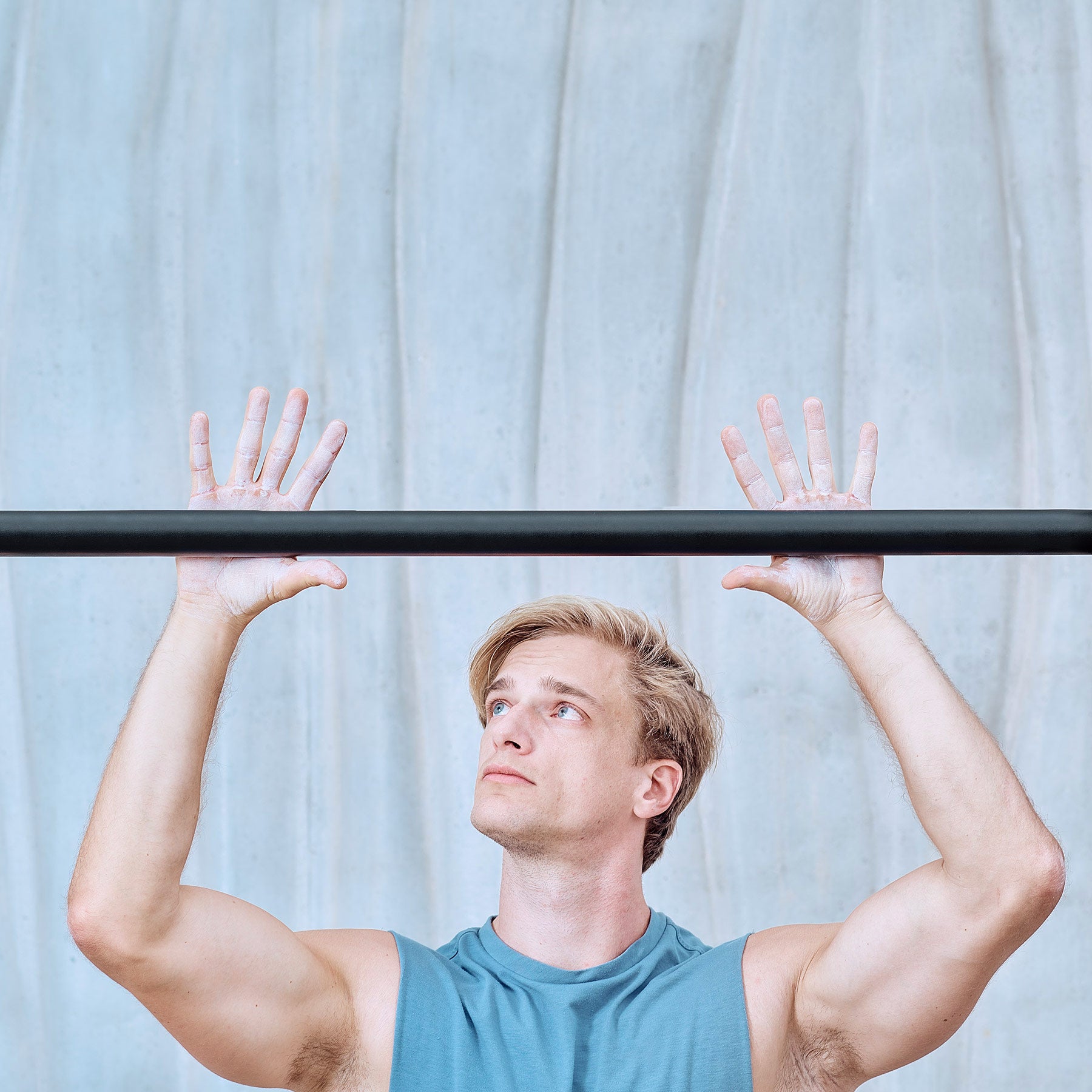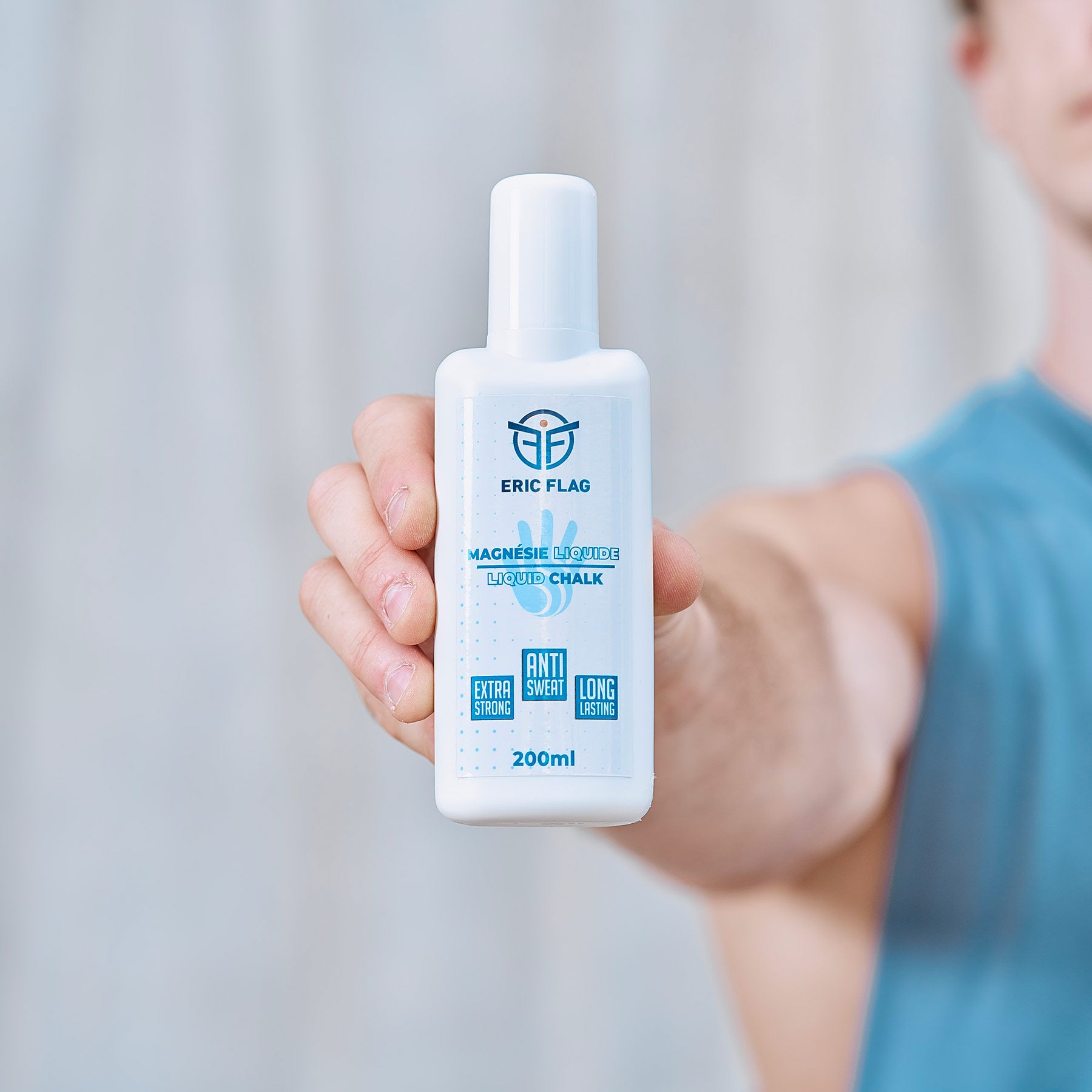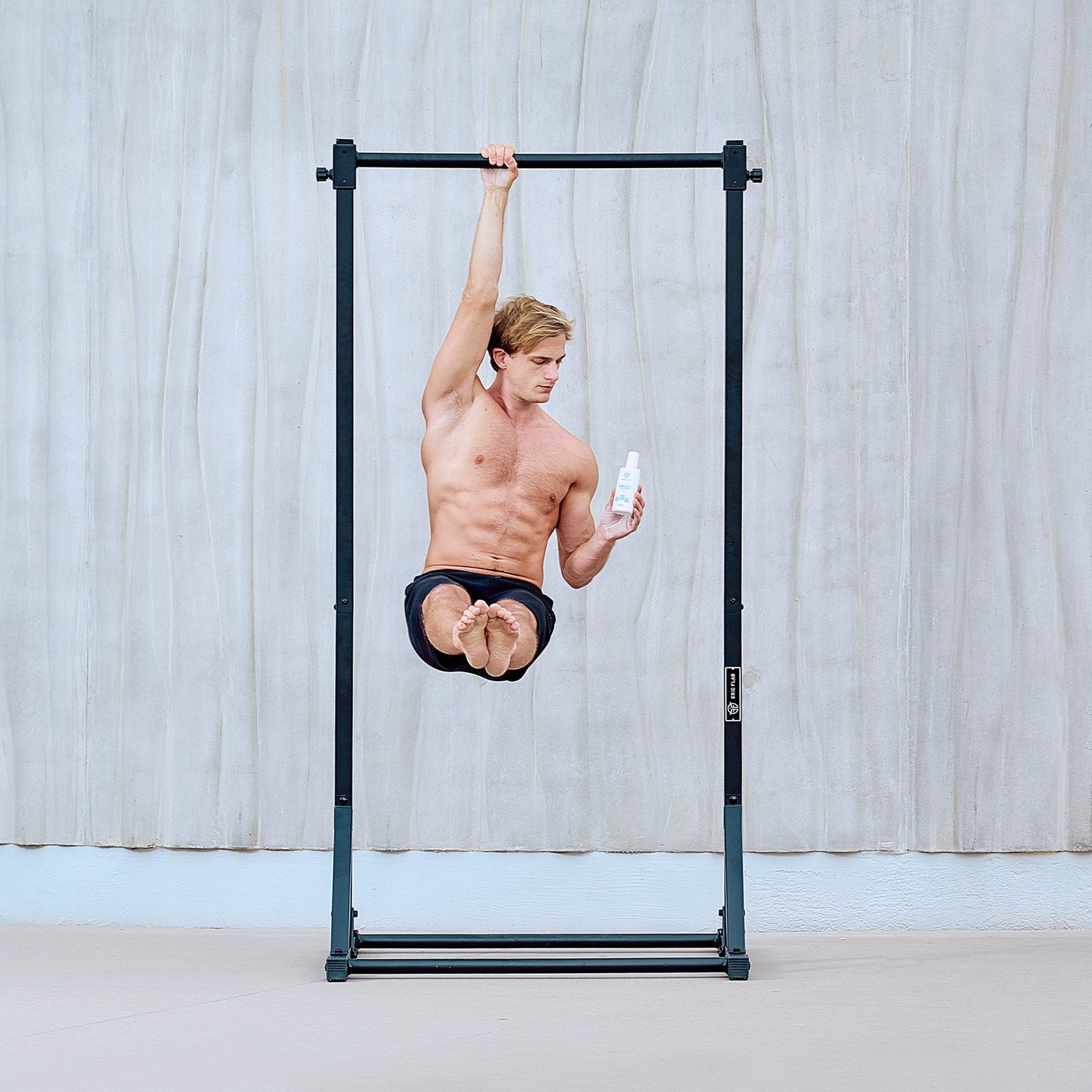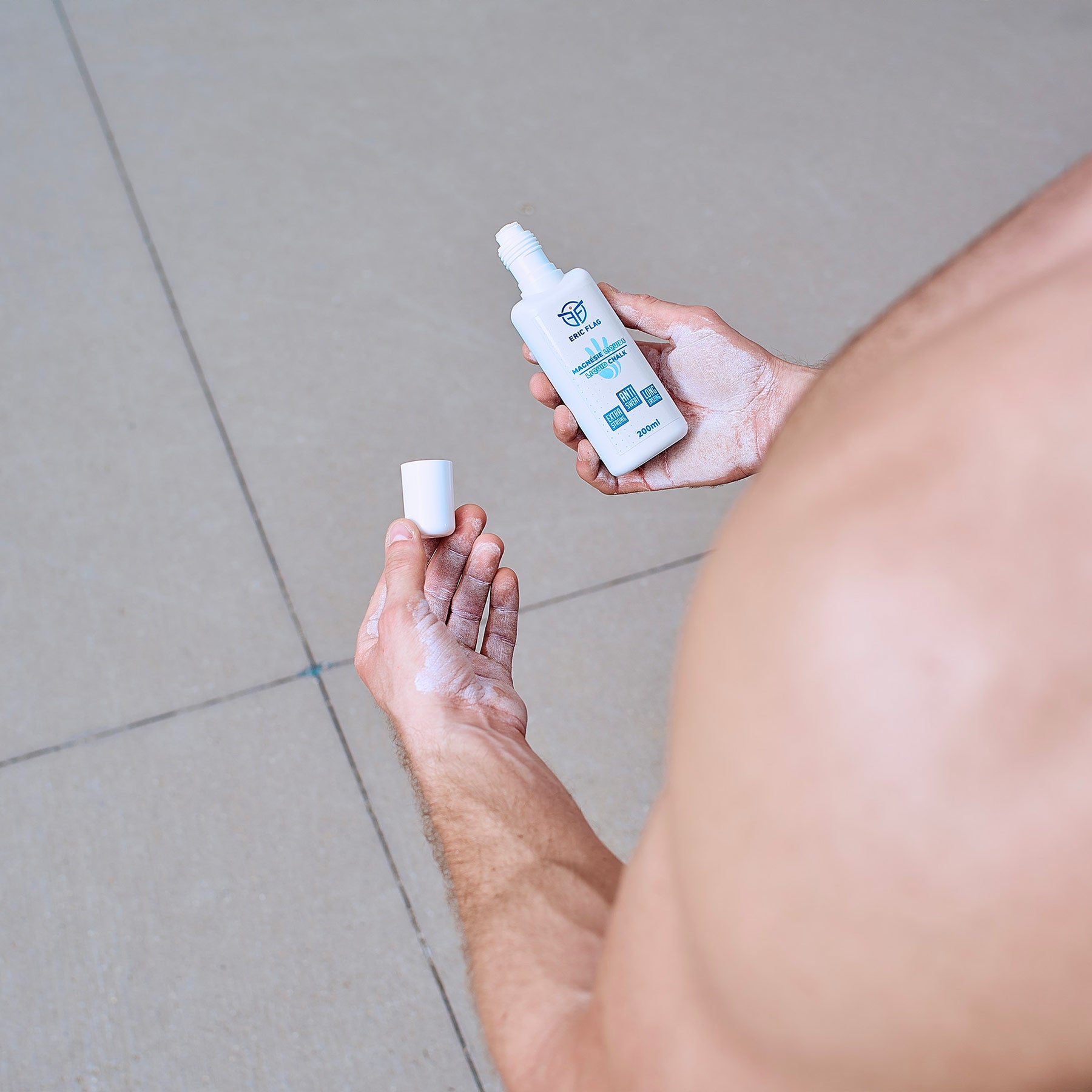 Liquid Chalk
The best liquid chalk, in the best bottle, for a maximum grip during your sessions.
- Keeps your hands dry.
- Drop-resistant bottle.
- Stopper designed to prevent magnesia from clogging the opening.
Practical, clean and efficient: Our 200 ml liquid chalk keeps your hands dry during intense sessions where perspiration tends to make them sweaty and slippery. Don't be limited by your grip during your sessions!
Economical formula: a few drops of liquid chalk are enough for each training session or sport requiring dry hands, each bottle will last several months.
Bottle specially designed to resist falls and specifically developed to avoid clogging of the cap by magnesia accumulation!
Approved by top athletes: Our liquid chalk has anti-perspirant properties to avoid sweaty hands during your sports sessions. Having a good grip is essential in a large number of sports: street workout, crossfit, weight training, pole dancing, gymnastics or climbing. Liquid Chalk is designed to improve your grip throughout each of your workouts!
- Use on clean, dry hands.
- Shake the liquid chalk bottle well before use.
- Apply a small amount of liquid chalk to your hands.
- Spread the chalk evenly on your hands and allow to air dry for 15-20 seconds.
- Reapply as needed for best results.
- To remove the liquid chalk from your hands, wash your hands with soap and warm water
Magnesia drying out in the bottle
The magnesium dries on the inside, making it impossible to use after a while.