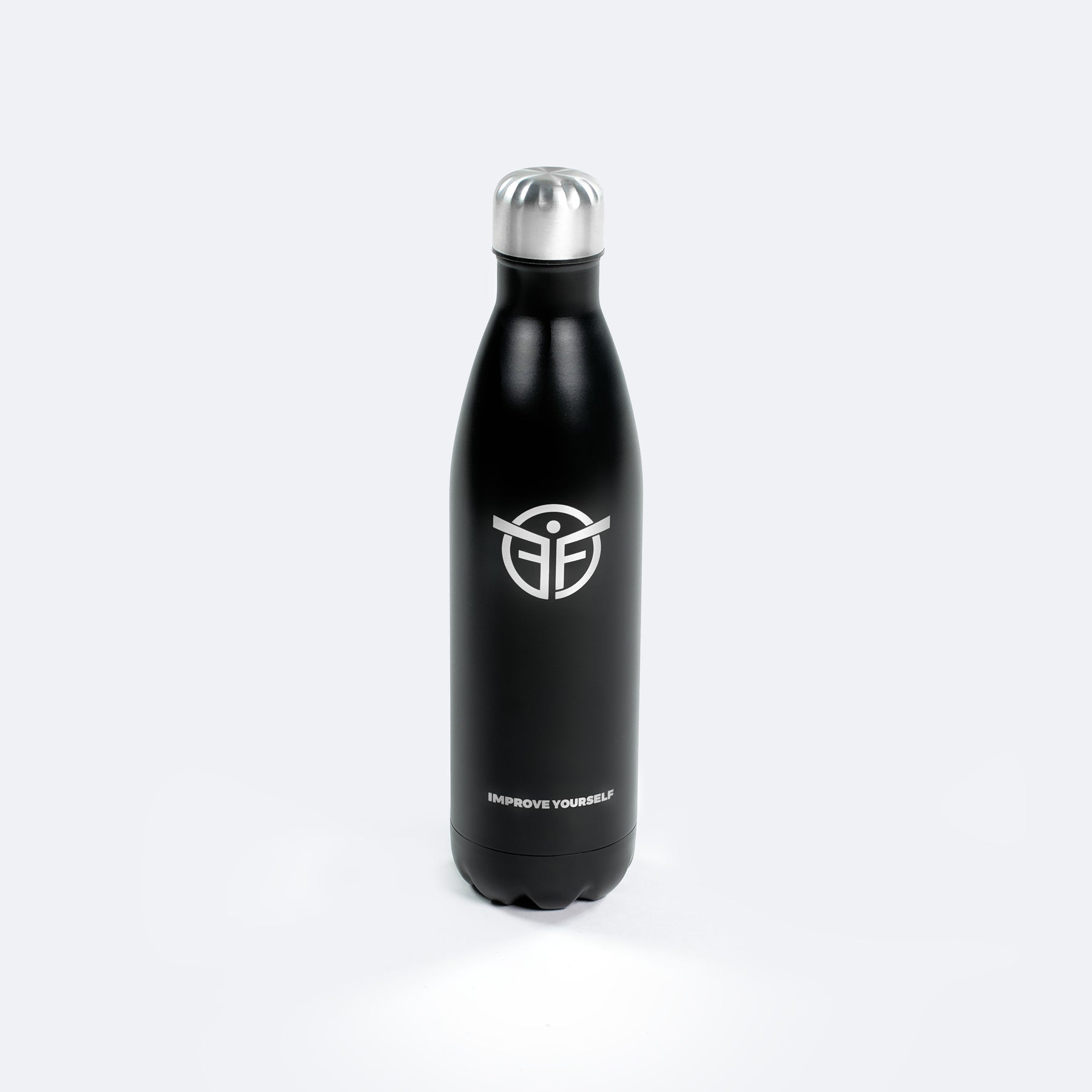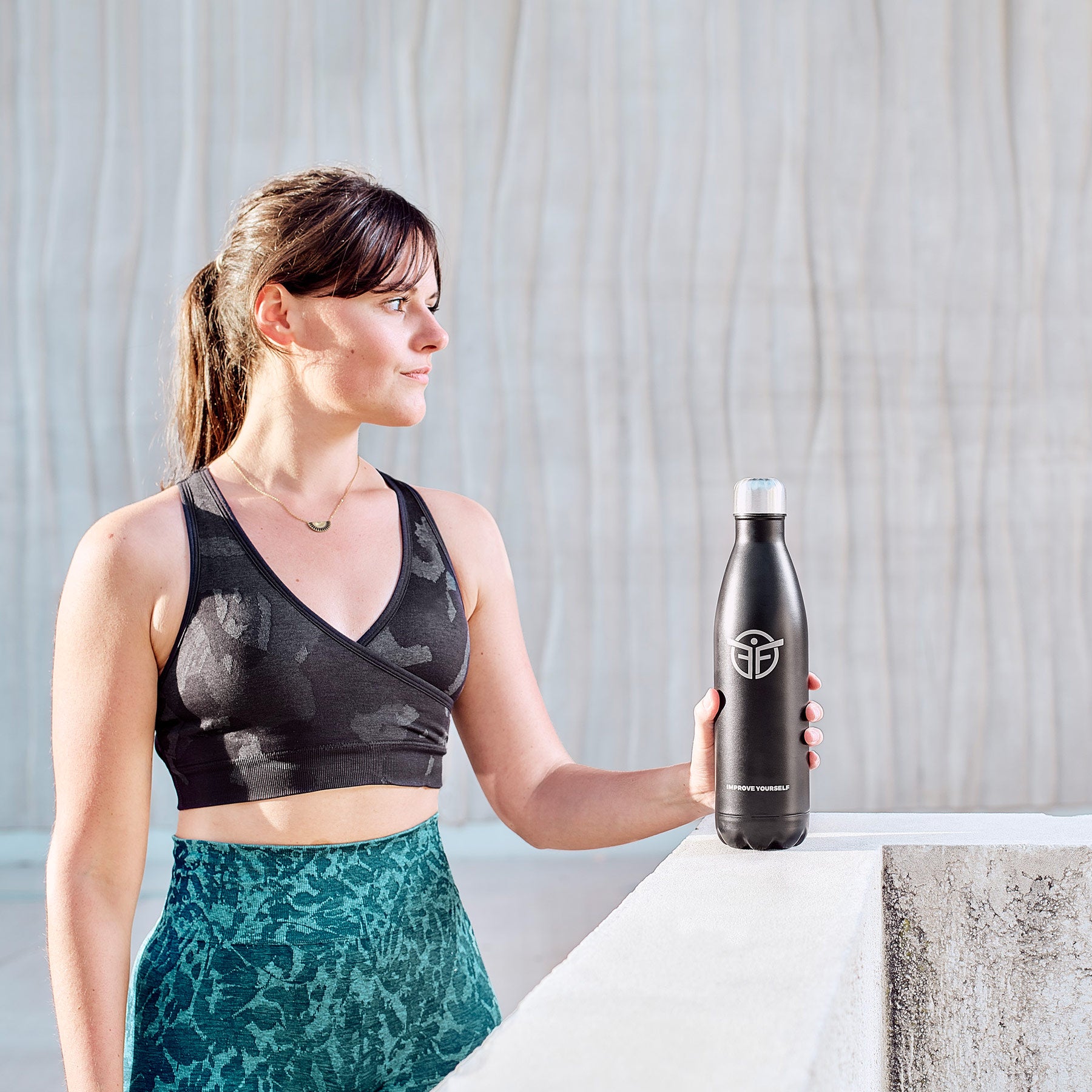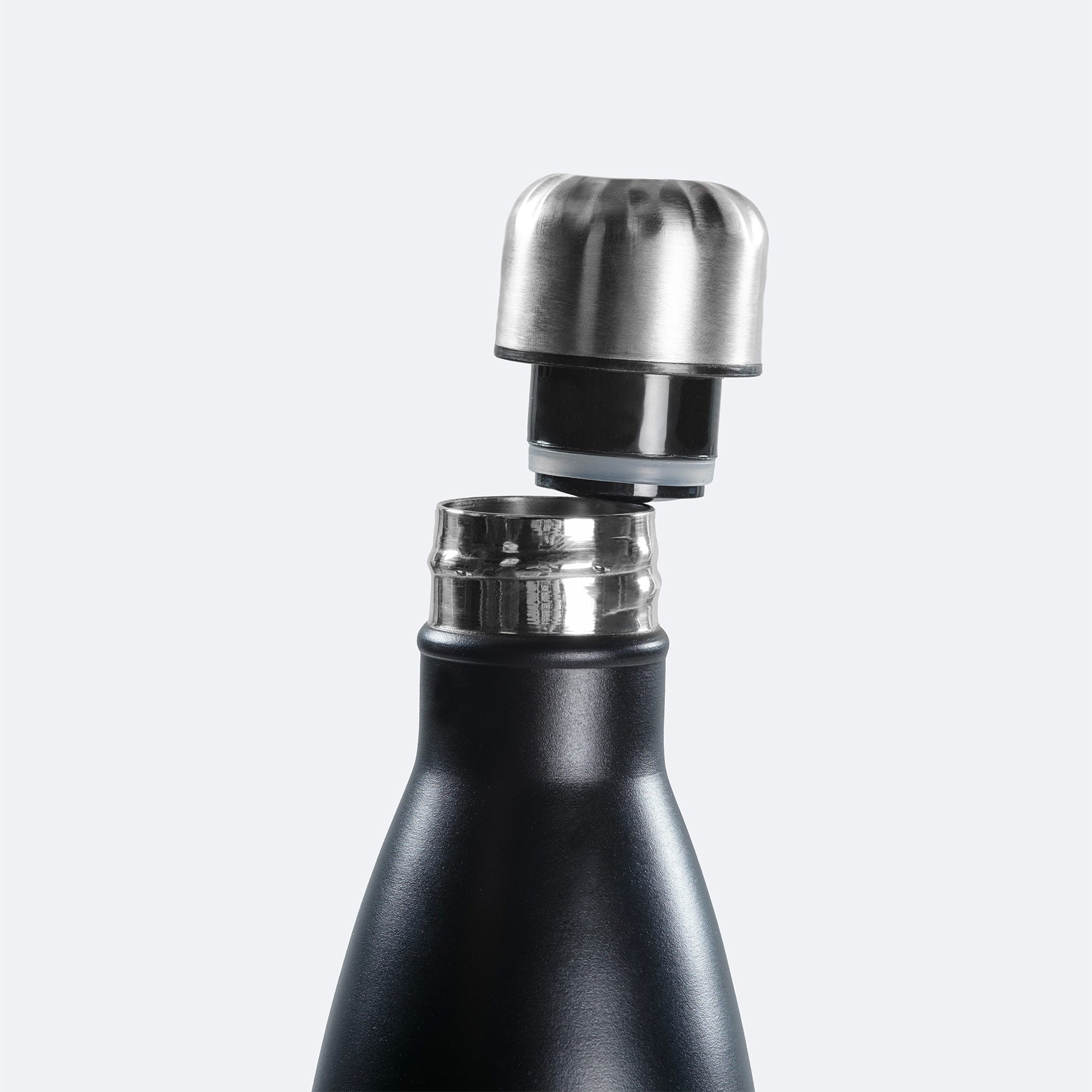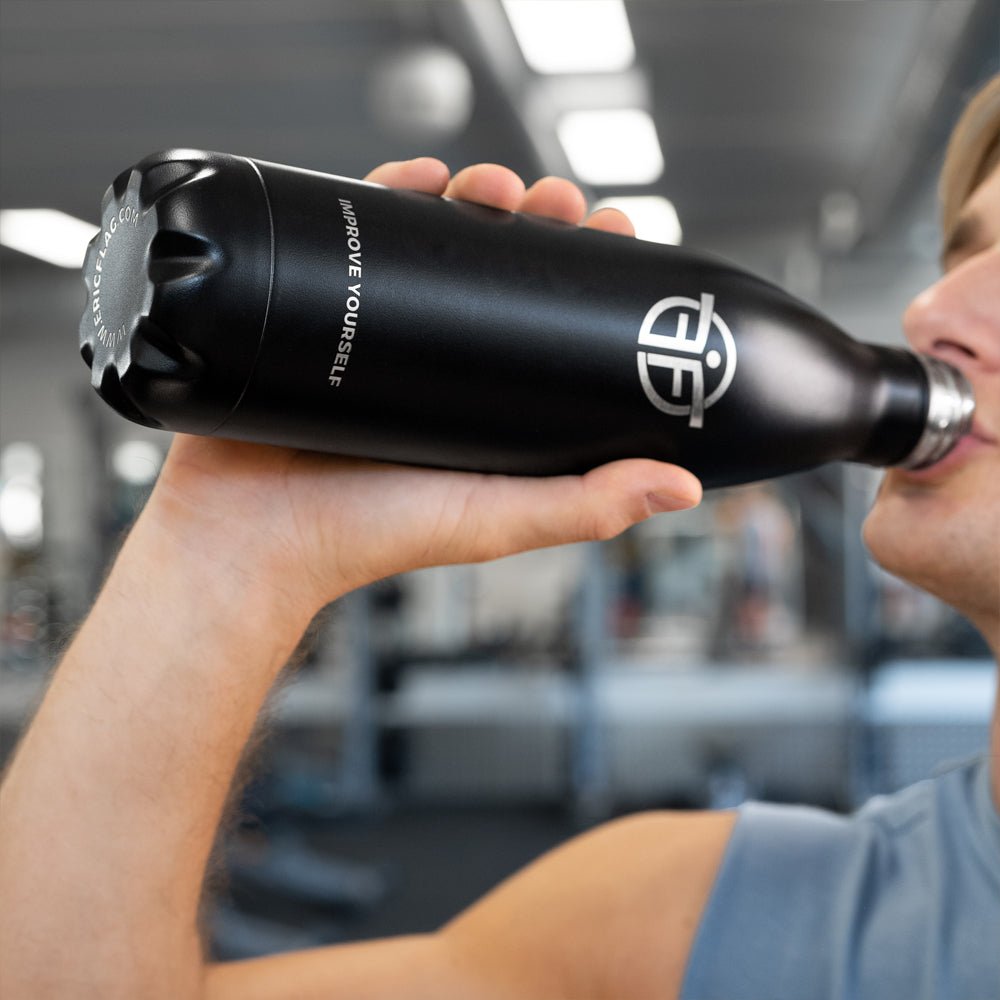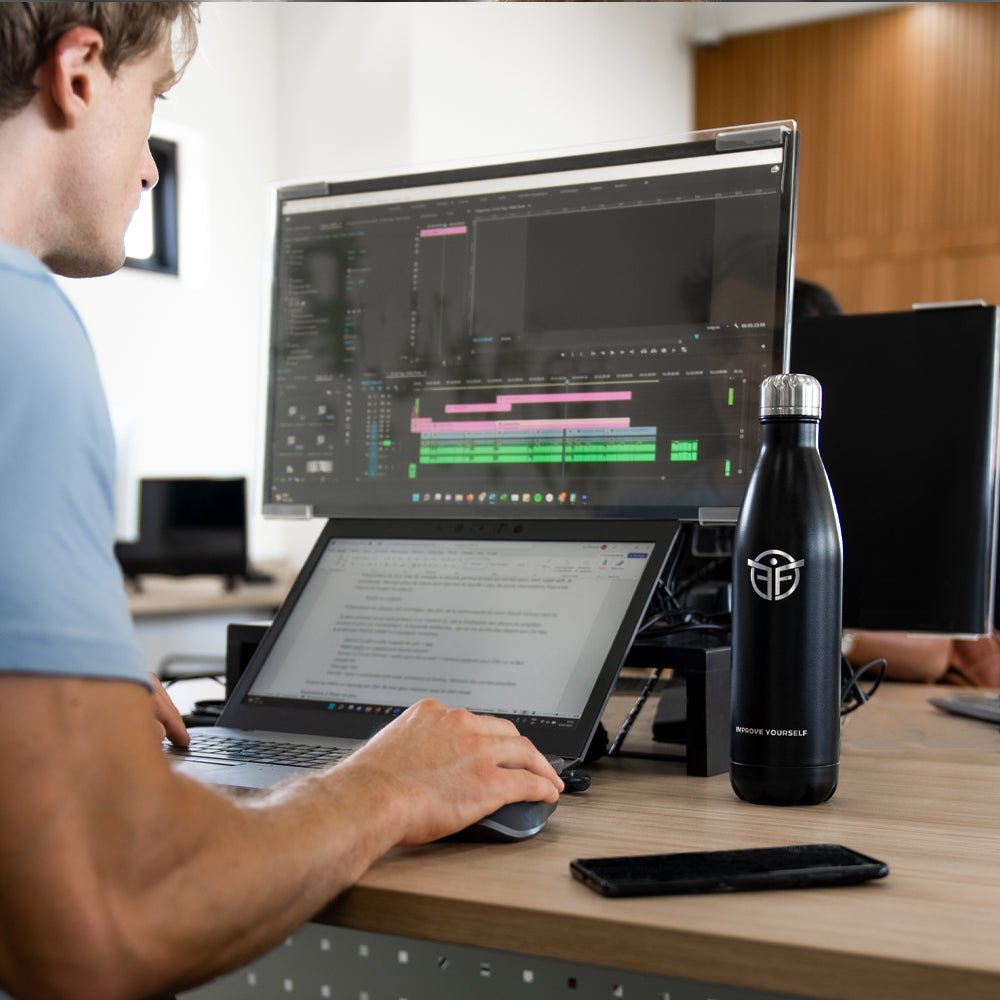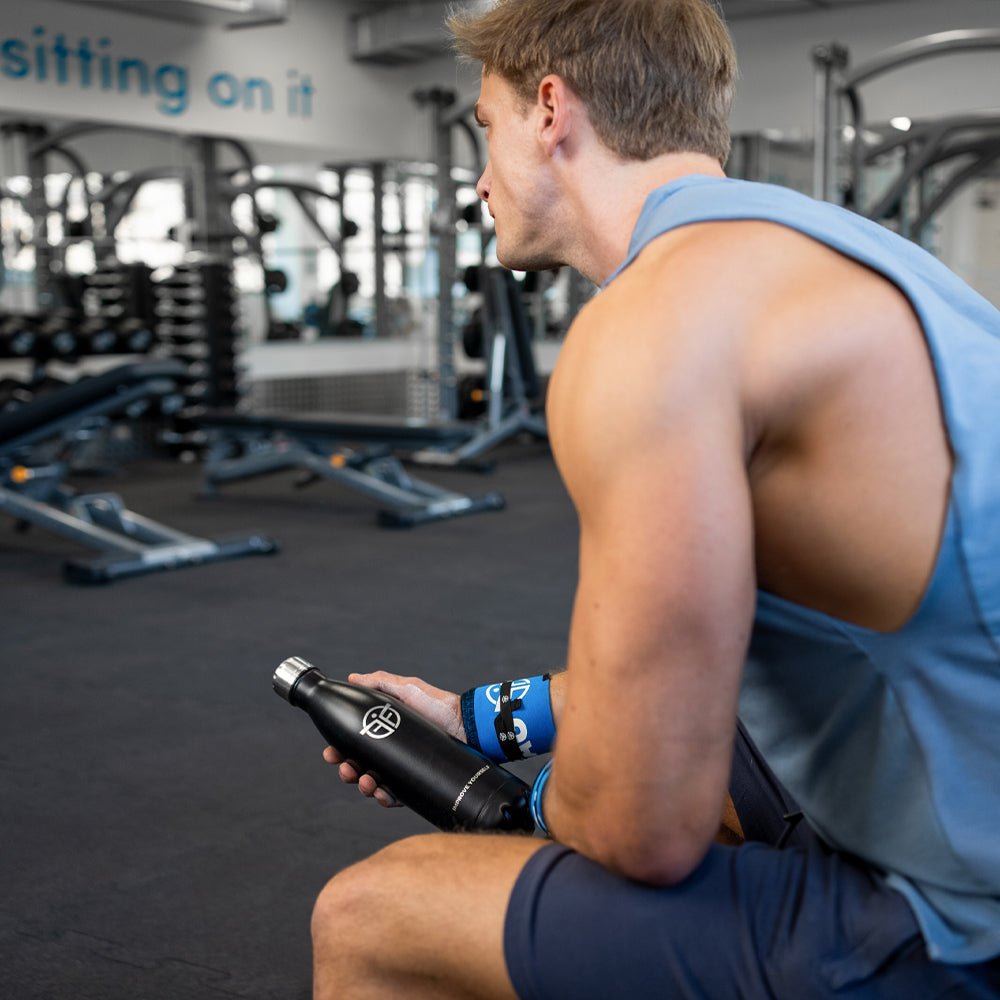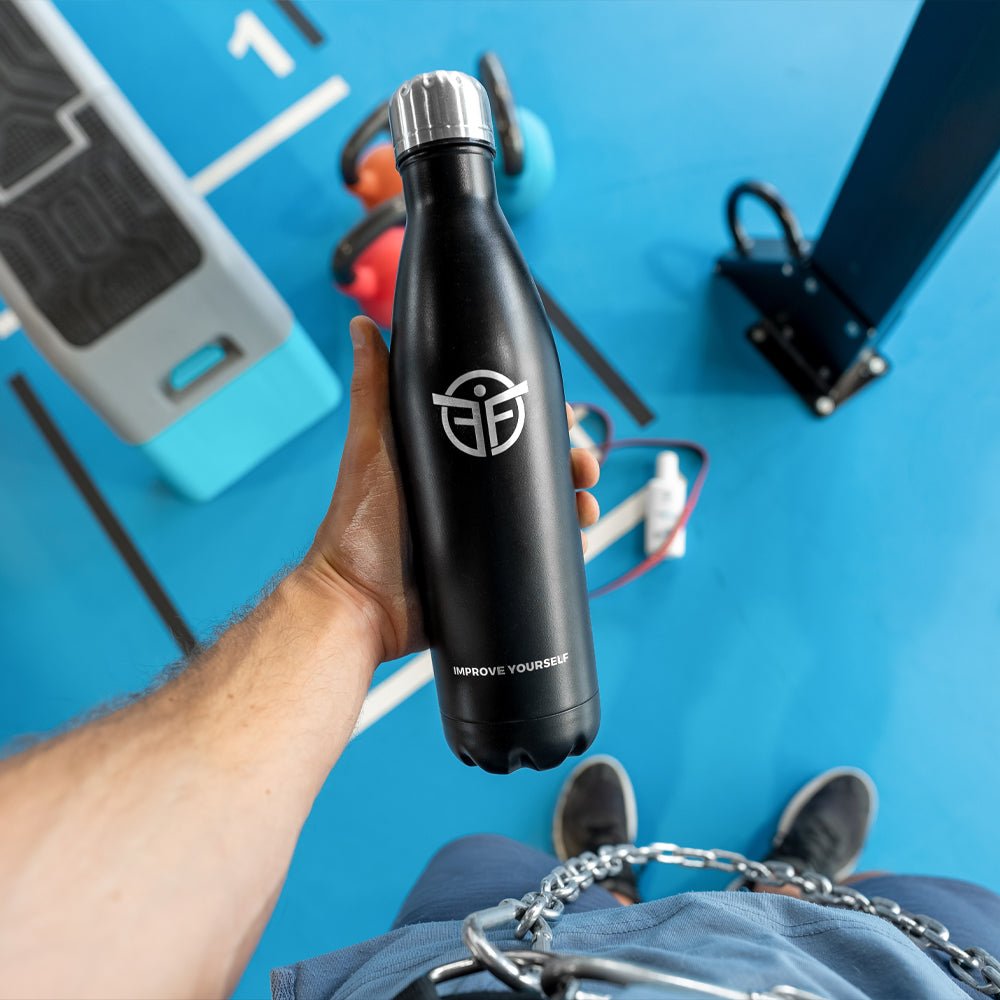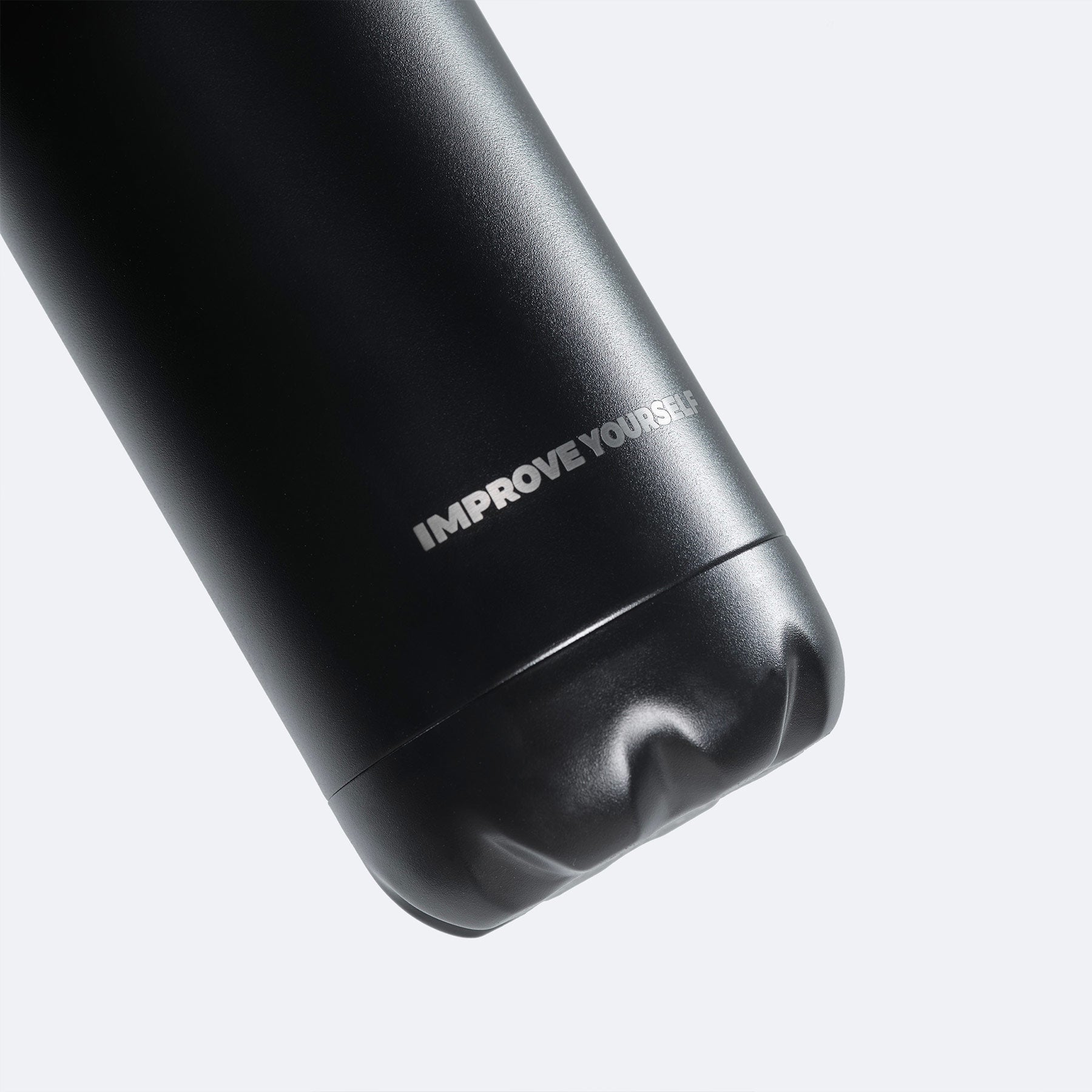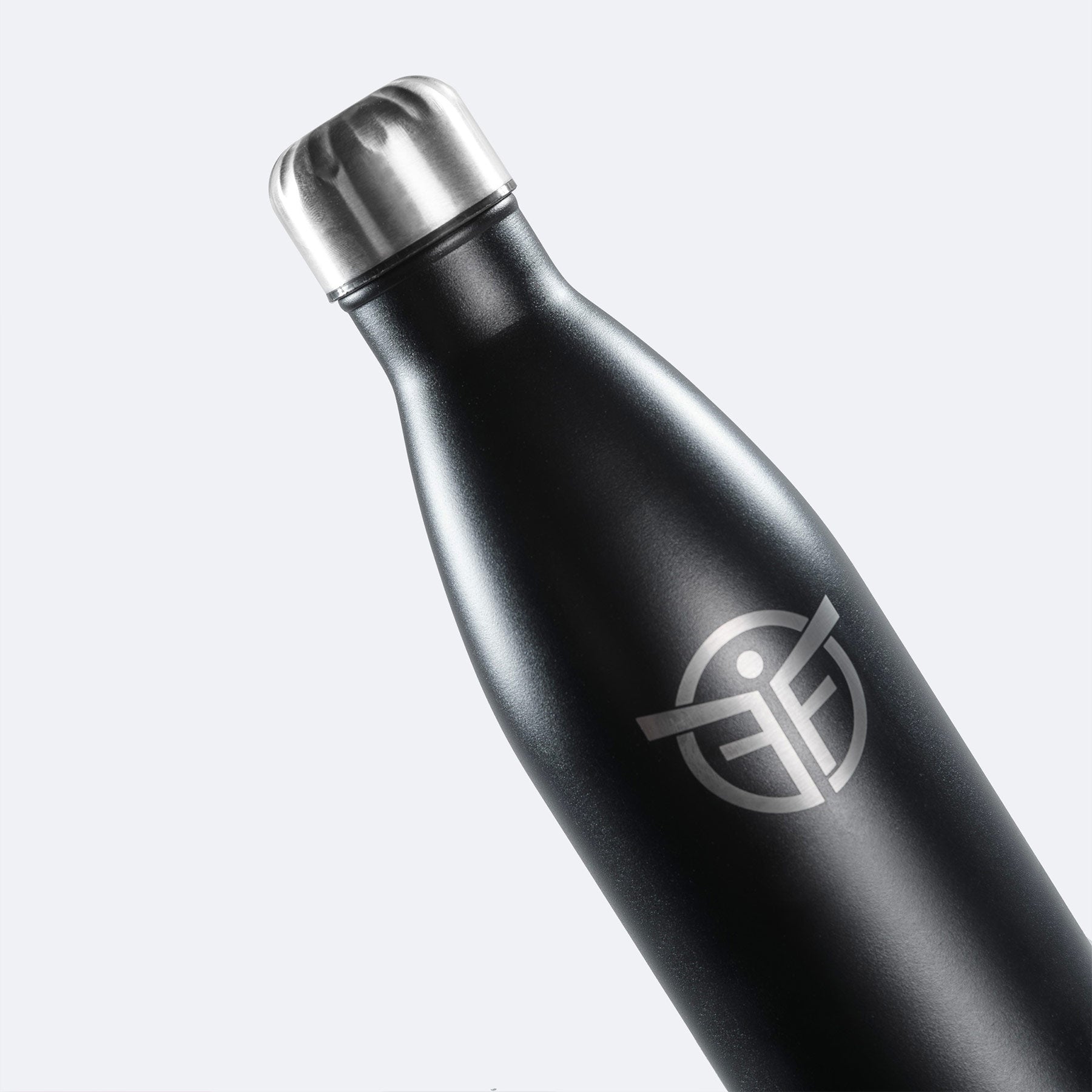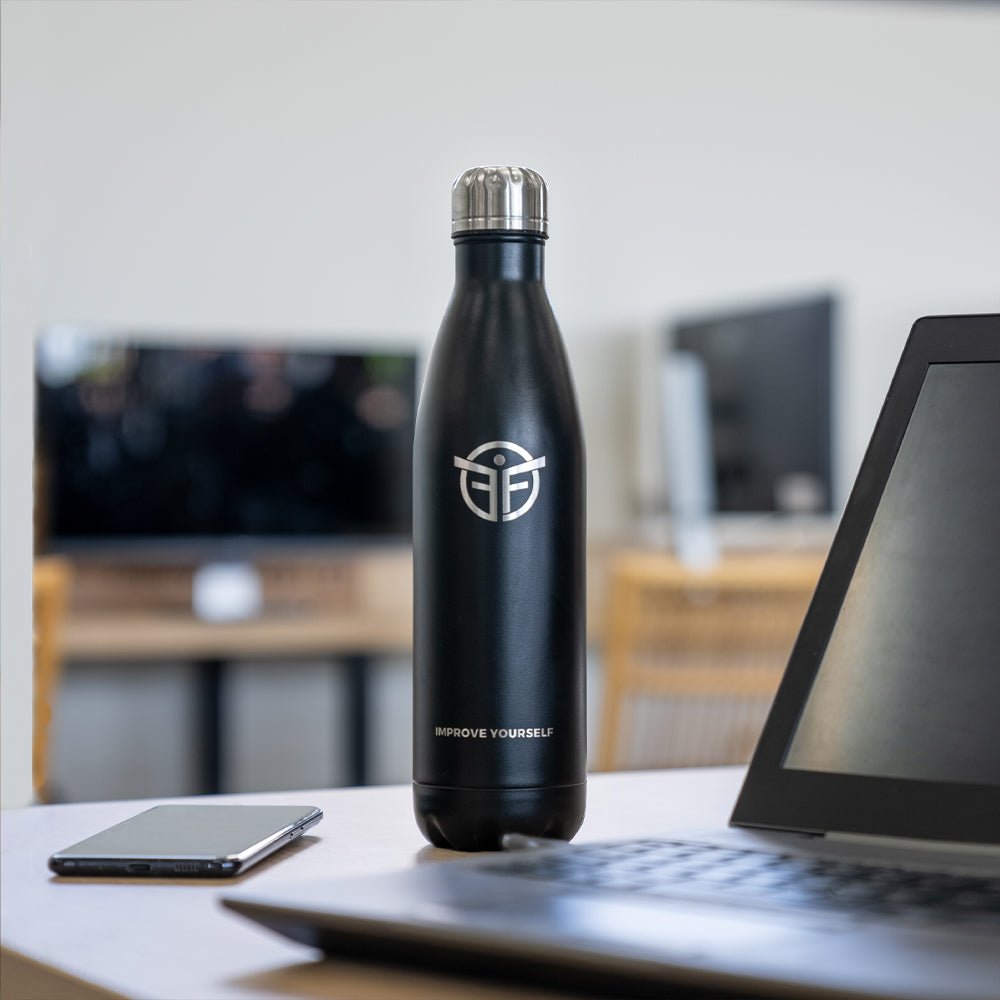 Stainless Steel Water Bottle
Practical and durable sports water bottle for daily use!
- Insulated bottle with a capacity of 750ml.
- Allows you to keep your drink hot or cold throughout the day.
- Stainless steel, double wall, BPA free.
The best of the formats: 750 ml stainless steel water bottle to have the right volume of liquid during your day of work, study or during your sports session. It will follow you everywhere!
Made of stainless steel: Allows to avoid the transfer of particles harmful to the body (such as BPA). Our sports water bottle also has a double wall allowing a thermal insulation between the contents of the bottle and the outside air. This will allow you to keep your drink hot or cold throughout the day.
Completely sealed cap: No risk of leakage from the stainless steel water bottle, you will be protected and the liquid will remain at the right temperature. 
Sustainable and ecological: No more plastic bottles, make the best choice for your health and for the planet! Our high quality insulated bottle, designed with premium materials, will allow you to enjoy your favorite beverages (water, tea, coffee, fruit juice, protein shake, etc.) all day long. 
Washing and maintenance: To maintain a maximum level of hygiene, we recommend that you rinse your stainless steel water bottle with warm water after each use or with soapy water if the drinking solution is other than water.
Eric flaga model for many nous❤️‍🔥
It is of good quality and visually too stylish.
Does the job
Well-made bottle, fairly large capacity, so that's cool. To be seen in time.
Superb
I've been using this water bottle for almost a year now and it's still going strong. Really adapted to sport, travel and work/course. It keeps the cold very well and surely very well the heat too (I never tested it, I don't drink hot beverages). The style is sober and elegant, perfect for someone like me. In short, even if the price may seem a little higher than the average isothermal water bottle, it is still very reasonable and I can only recommend it to you!