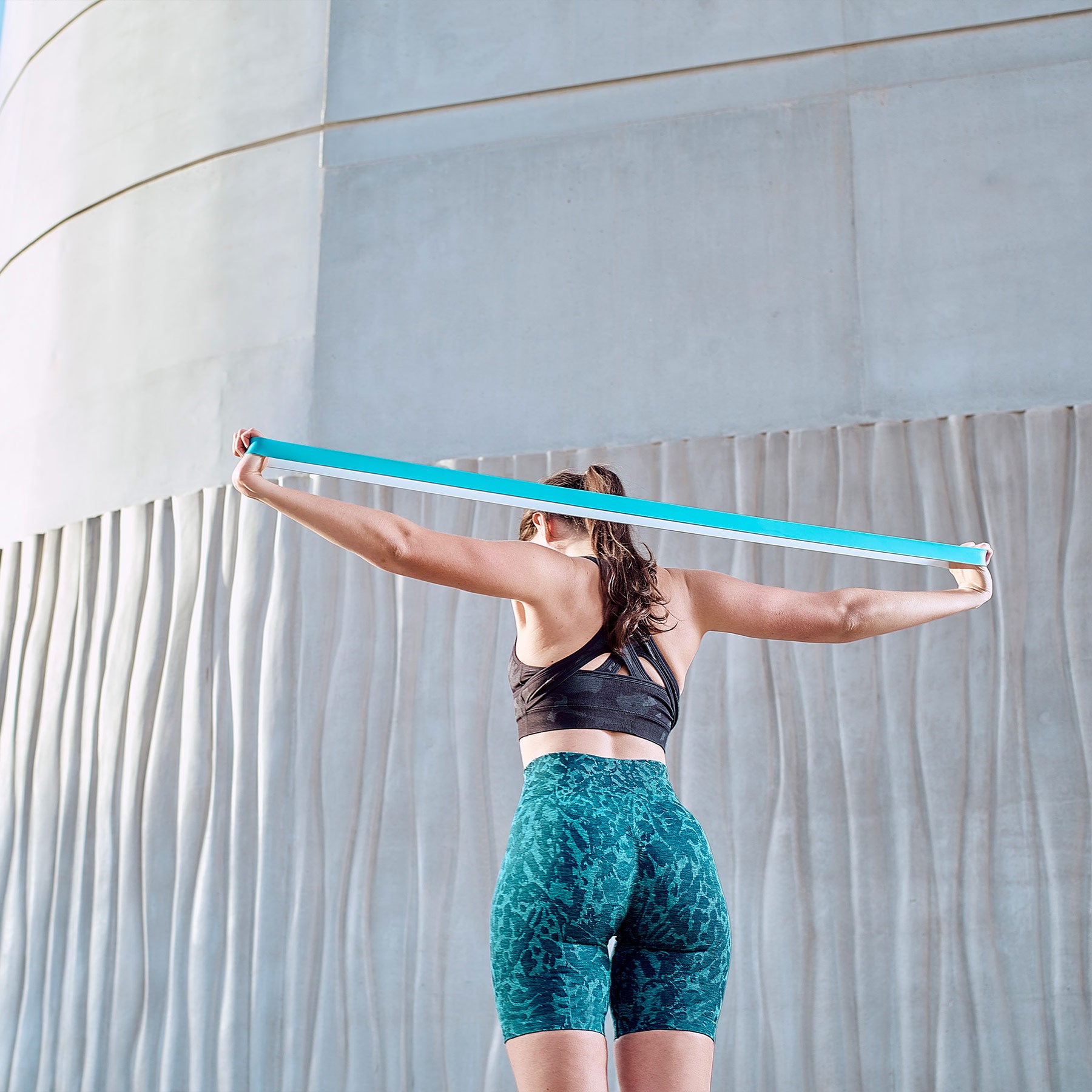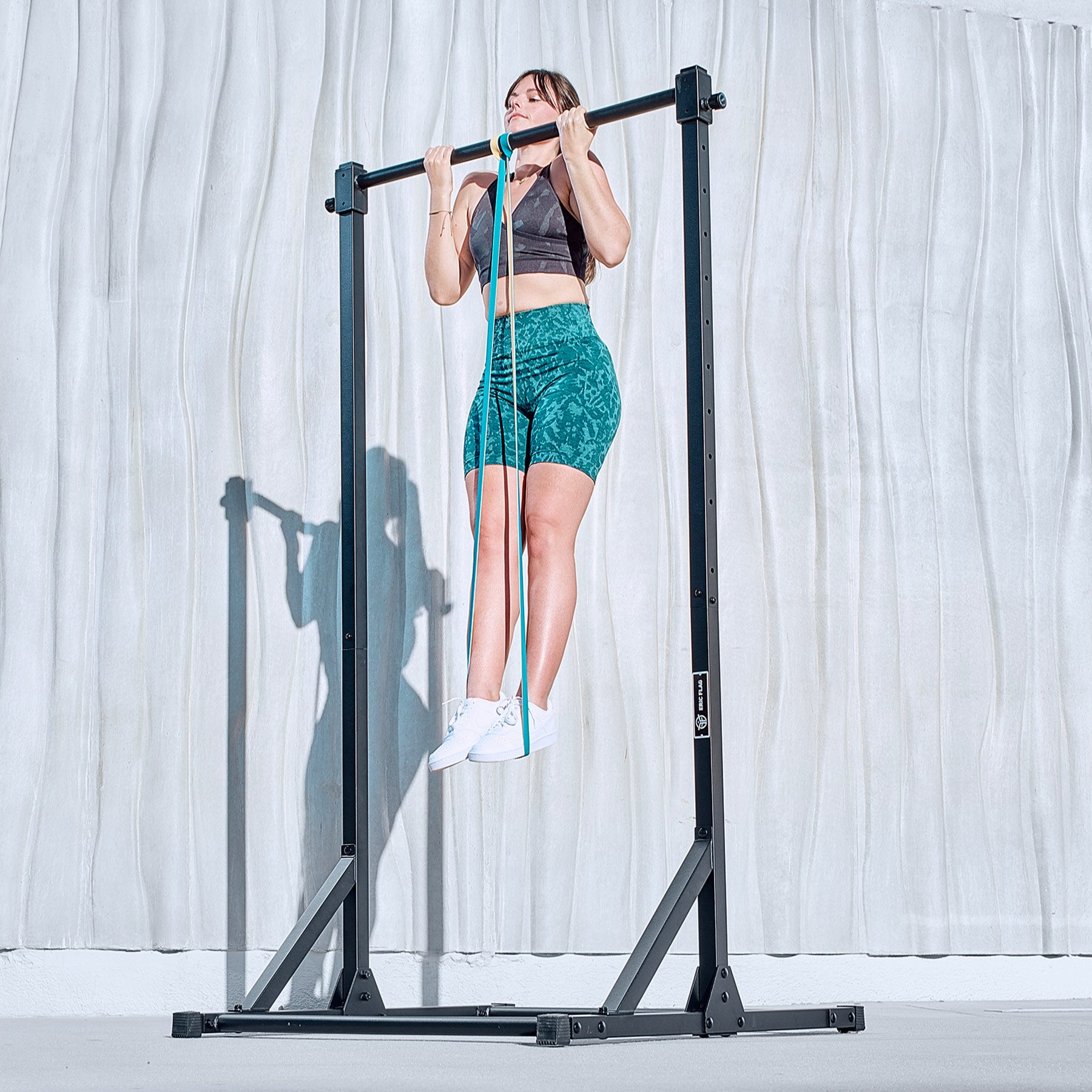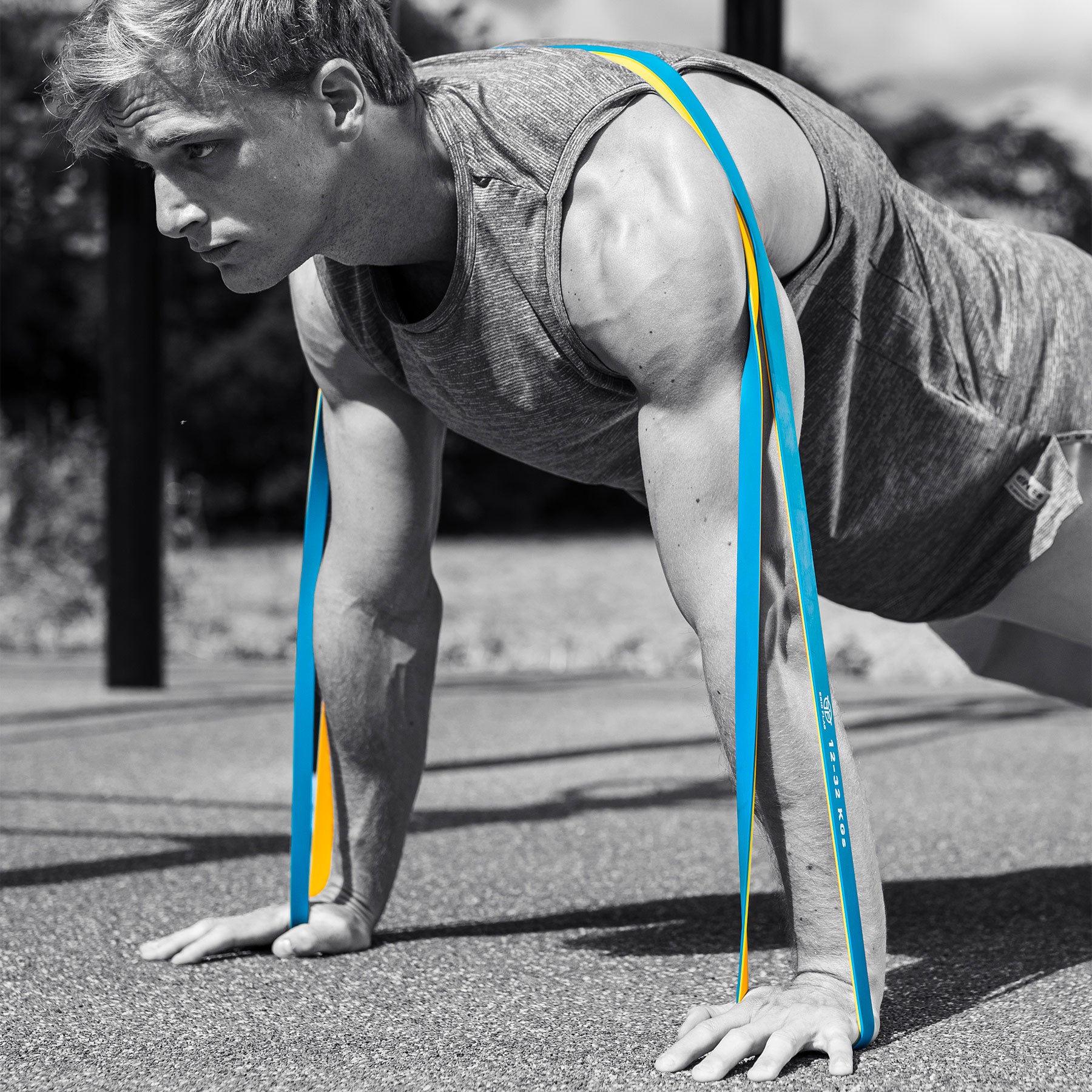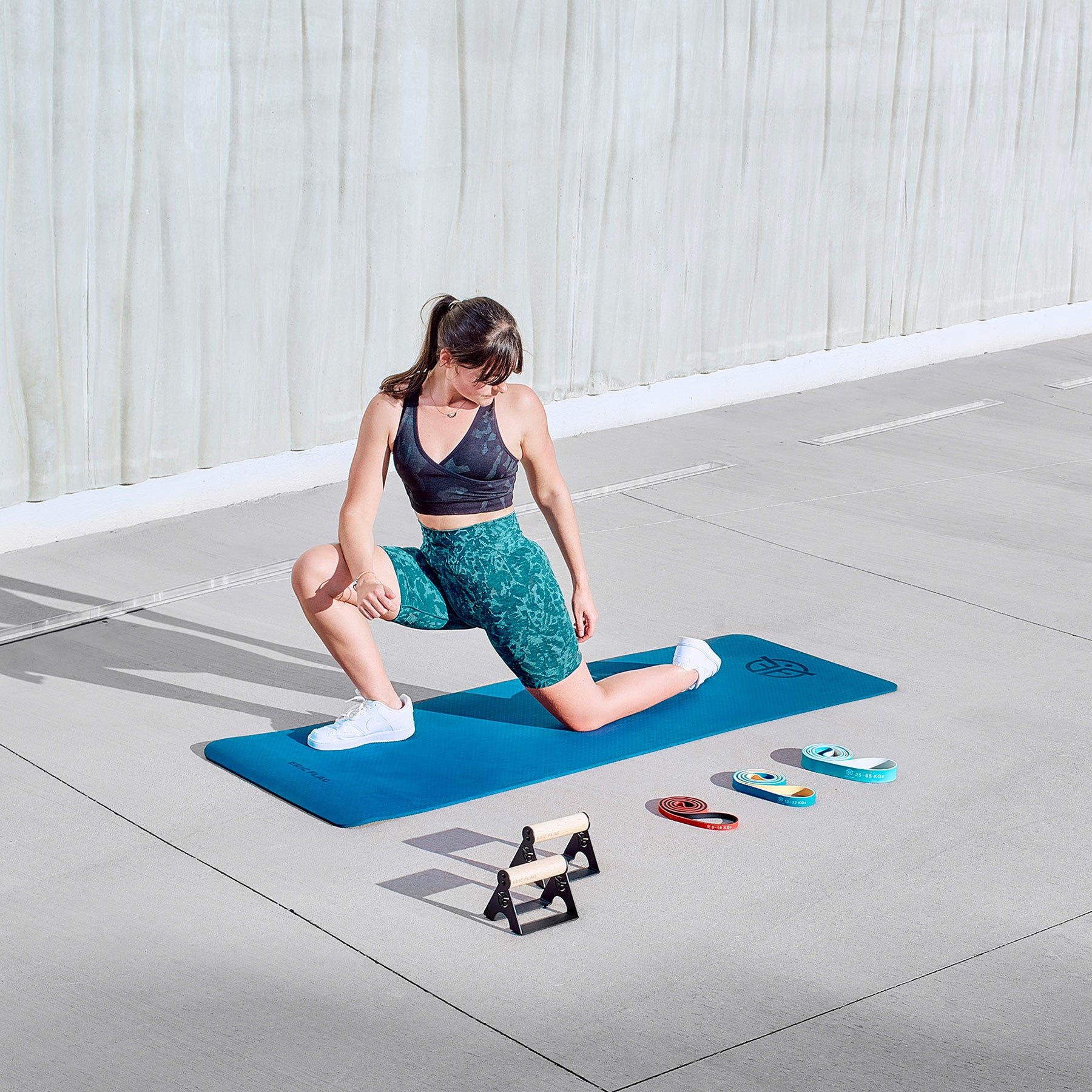 Elastic Bands
High quality elastic bands to complete your workouts!
- Designed to improve your progress.
- 3 levels of resistance.
- Over 90 exercises available.
- 100% natural latex elastic bands.
Used in a multitude of different sports and disciplines, elastic bands are the best friends of body weight training enthusiasts. They are often the first investment we recommend and certainly the most profitable!
3 levels of resistance: maximum versatility for a minimum of bands!
Banded elastic allow:
- Better warming up the body and joints.
- Facilitating exercises that are still inaccessible, such as pull-ups.
- Complexifying exercises that have become too easy, such as push-ups
- Replicating classic strength training exercises, such as seated pull-ups/rowing
- Assisting in stretching and flexibility sessions.
Progress in flexibility: make your exercises more complex or simplify them with our elastic bands, which will allow you to get the most out of your workouts!
Elastic bands made of 100% natural latex.
Information: Each band forms a loop with a length of 208 cm. Band widths of 13, 22 and 32 mm.
Good product
Nothing to complain about, satisfied
Flexible and solid
Very good band, pleasant to the touch and effective.