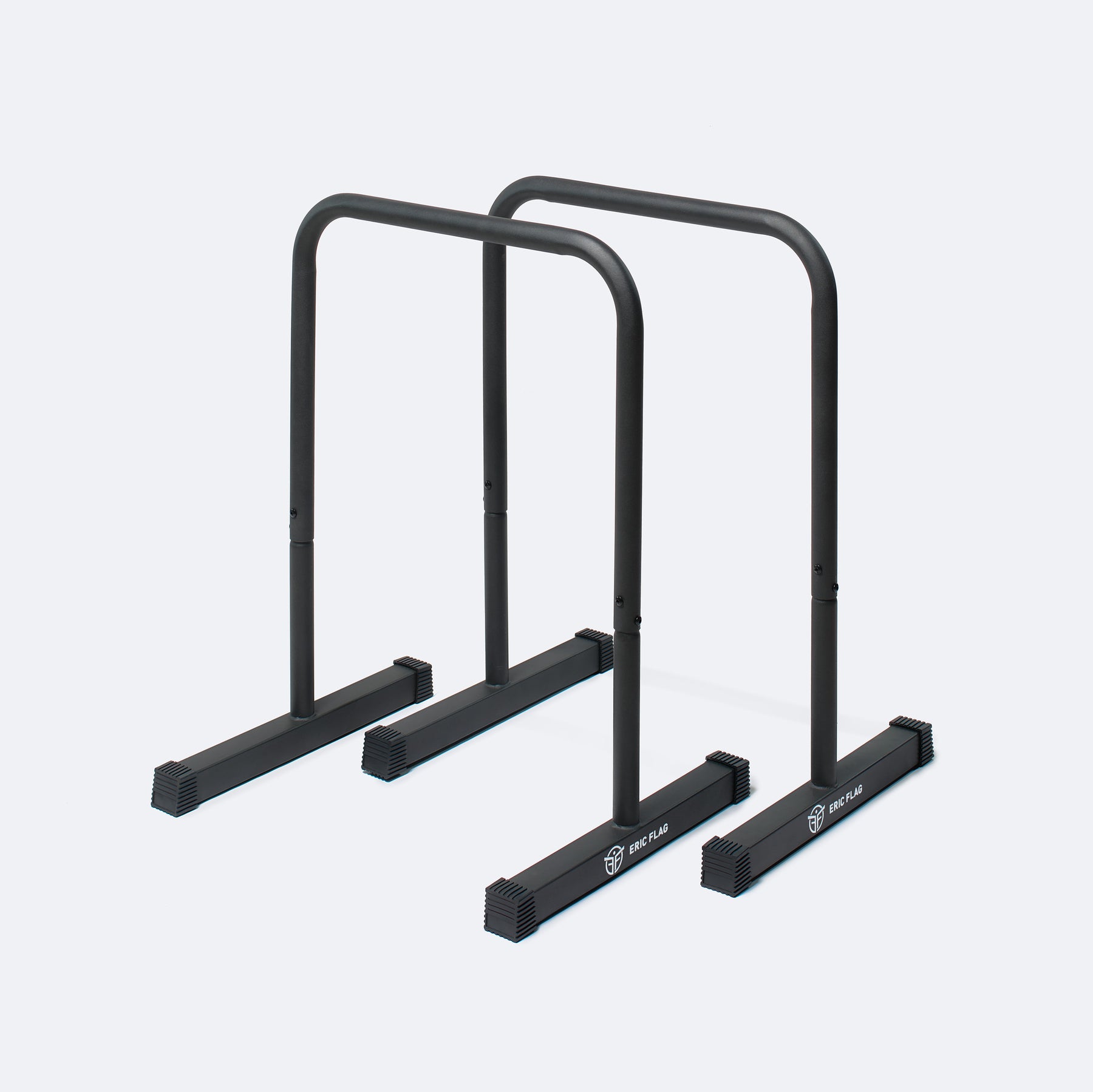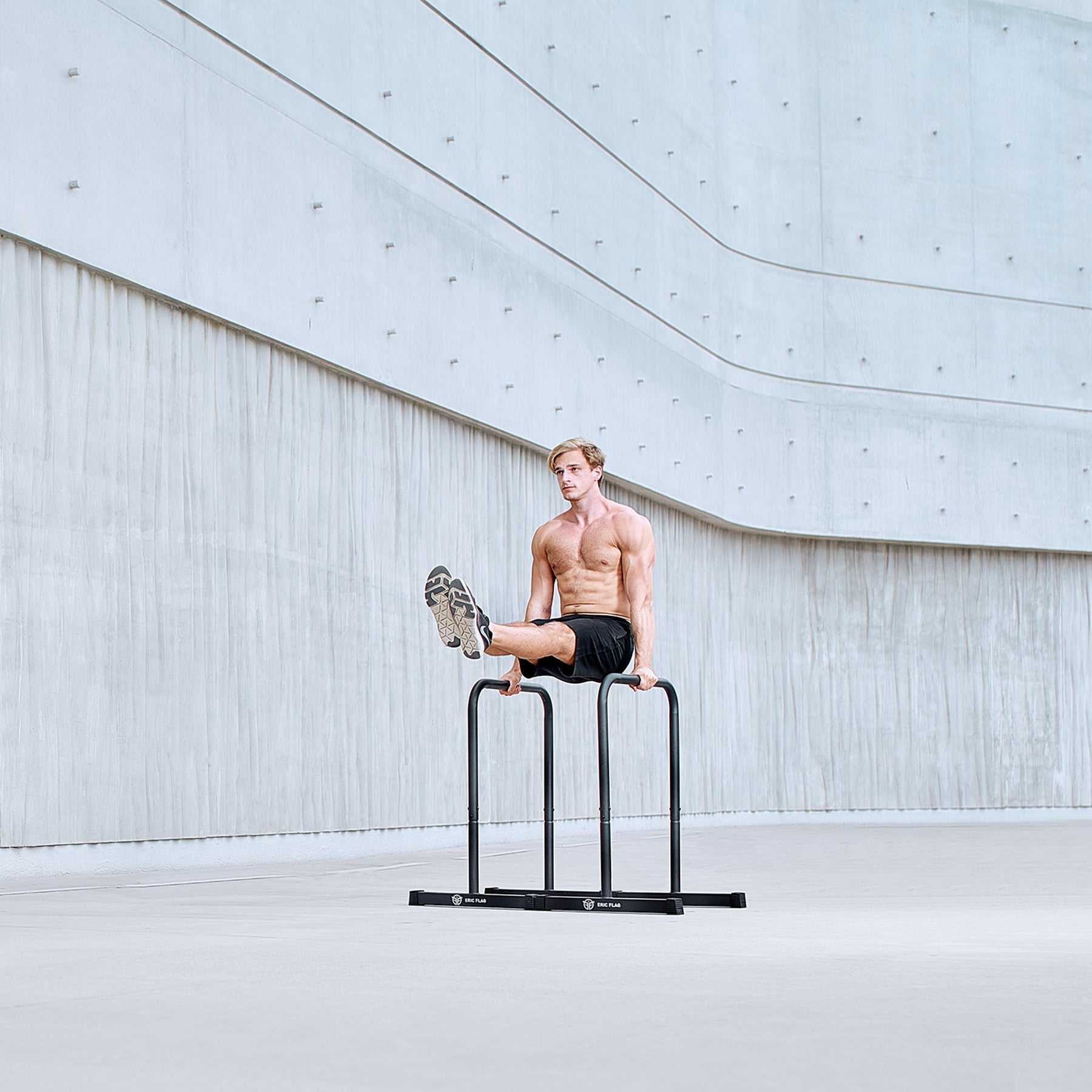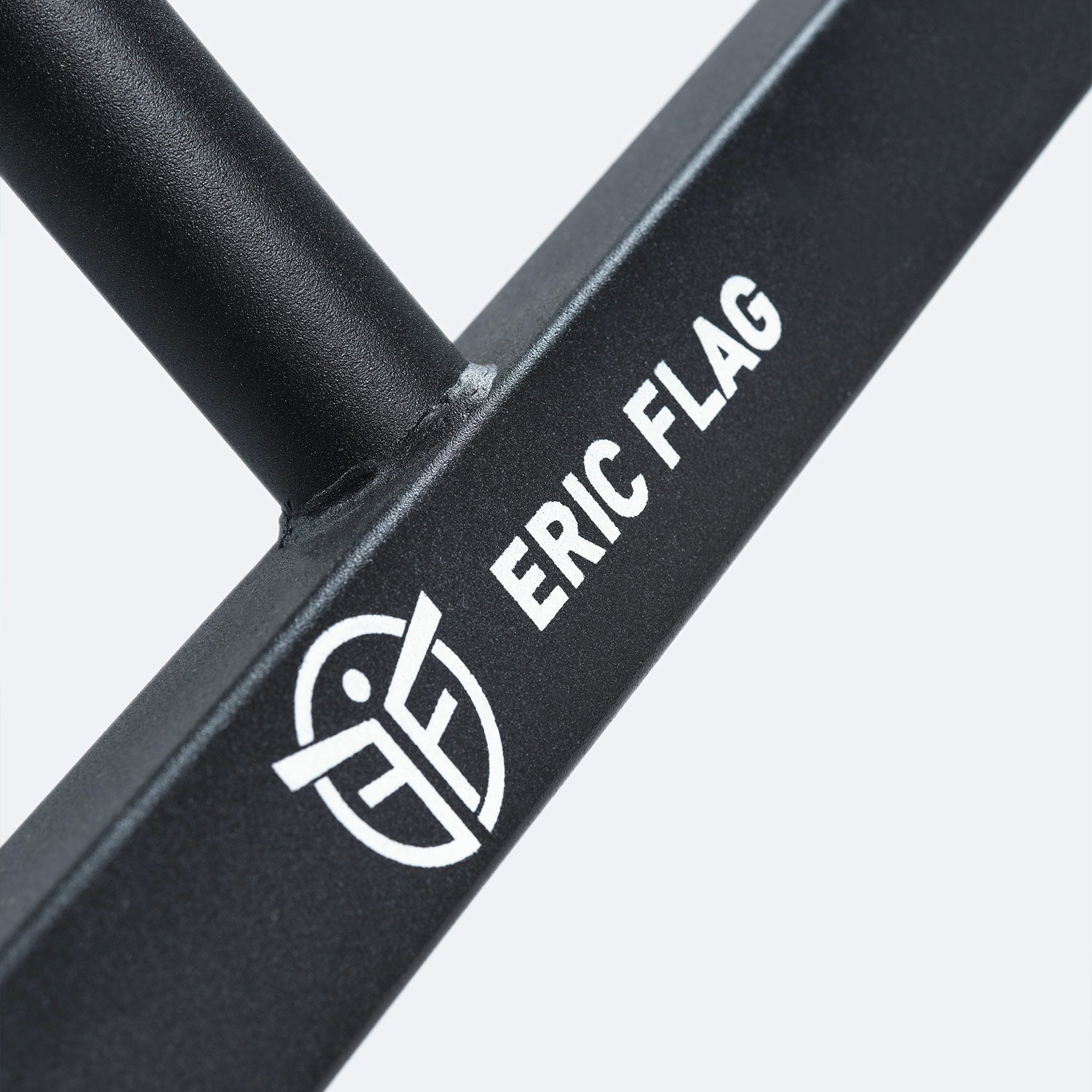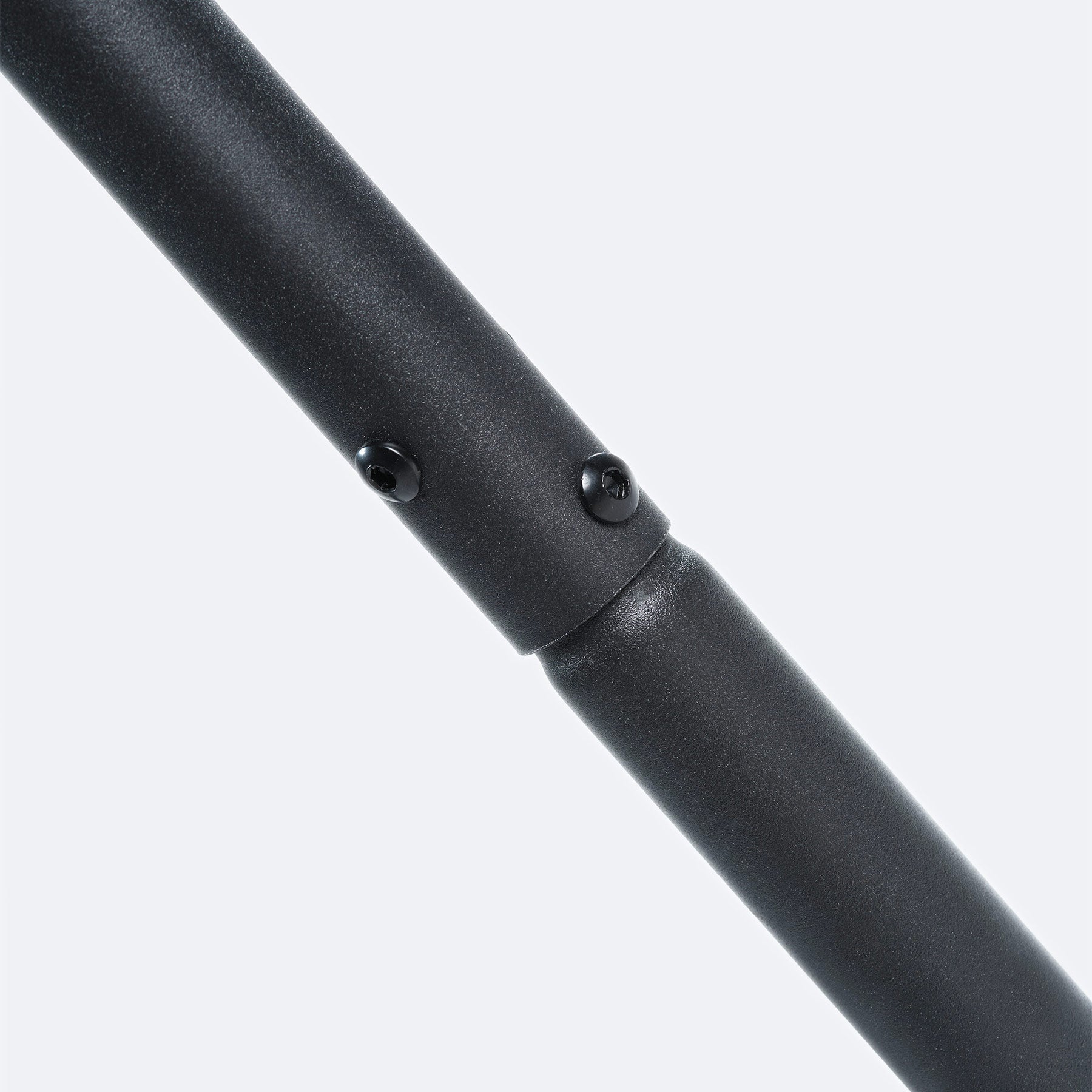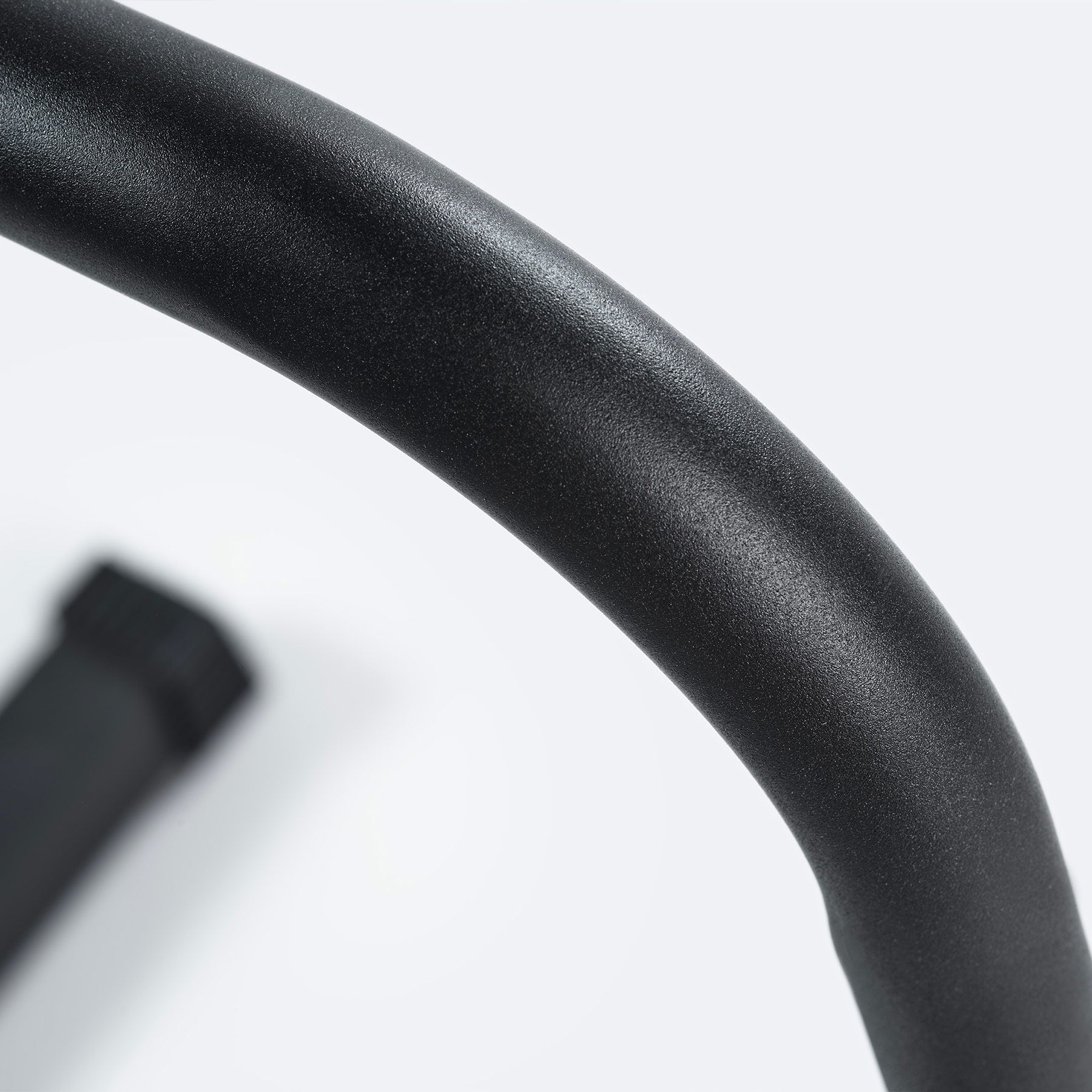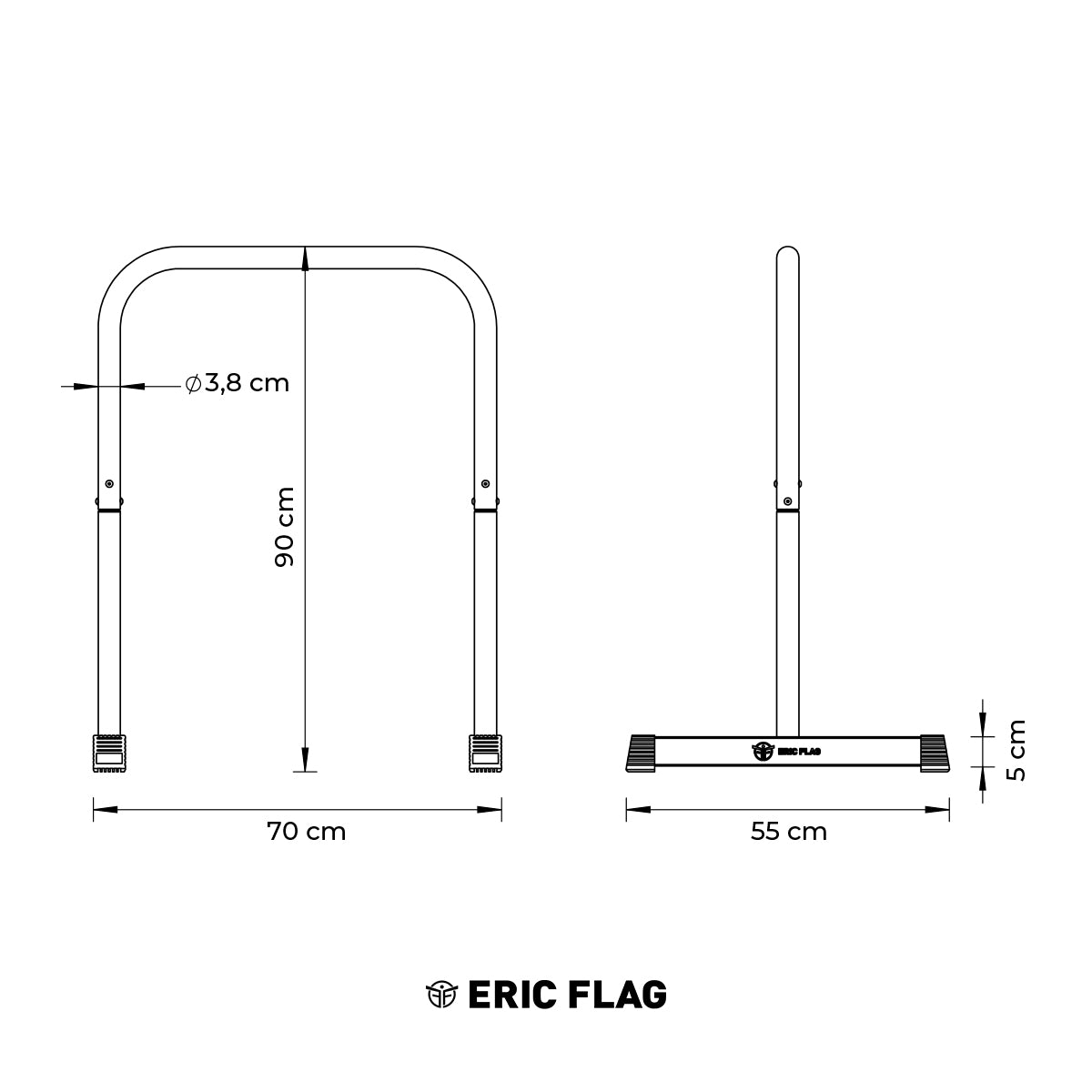 Dip Bars
Dip bars designed to train anywhere!
- Dip bars with optimized dimensions.
- Stability guaranteed thanks to the 55 cm long legs.
- Ultra-strong, up to 250 kg load.
- Easily dismantled and transported.
High parallel bars are the must-have equipment to perform your dips, as well as a multitude of other exercises such as leg raises, L-Sit, Australian pull-ups, plank variations, or the front & back lever.
Excellent stability: Thanks to the 55 cm long legs, our parallel bars guarantee stability throughout your workout. 
Optimal dimensions : Our dip bars are higher than other bars on the market (90 cm) and 68 cm wide, allowing for all types of morphologies and giving you maximum work space.
Premium Quality: Made of high quality steel, with a thickness greater than normal for strength, our high dip bars can support a maximum load of 250 kg. Smooth matte finish for maximum aesthetics and comfort when held.
Easy assembly and disassembly: A user manual is included with the Dip Bars for a step-by-step explanation. All assembly tools are included as well as spare parts.
Discover Eric's article on our Blog: Gain muscle and strength with dips!
Bar mounting is quick and easy. Simple, effective design. An impression of quality and solidity, the bars have a good diameter and the grip is pleasant. Good stability. The look is great with the matte black. Thanks to all the team for your hard work. All the best.
Solid bars!
Solid, stable bars.
We'll see how they hold up over time, but they look sturdy 💪🏼
Bar dips
The grip is really good, it feels like it was created by a street guy, but it lacks a bit of stability.
Very satisfied