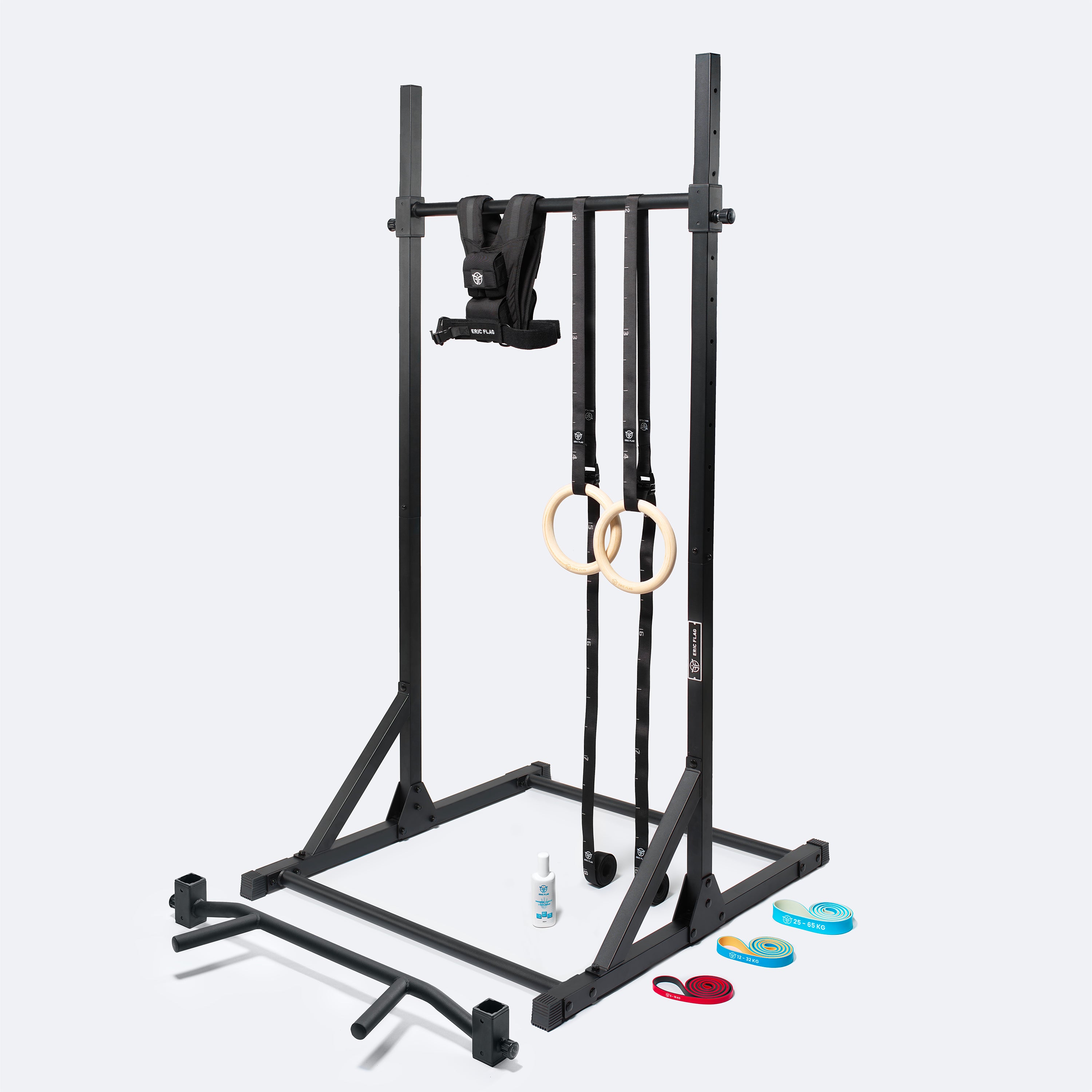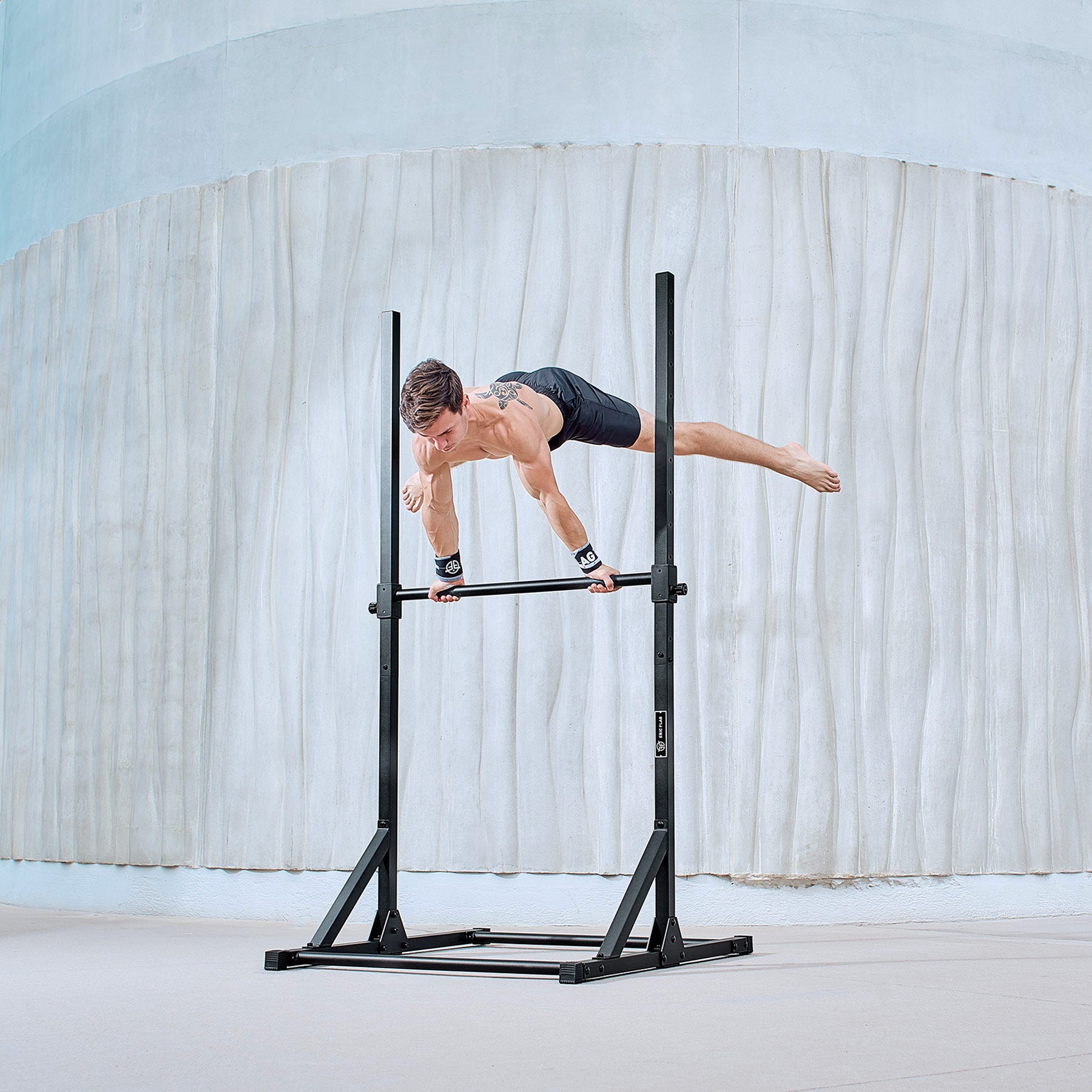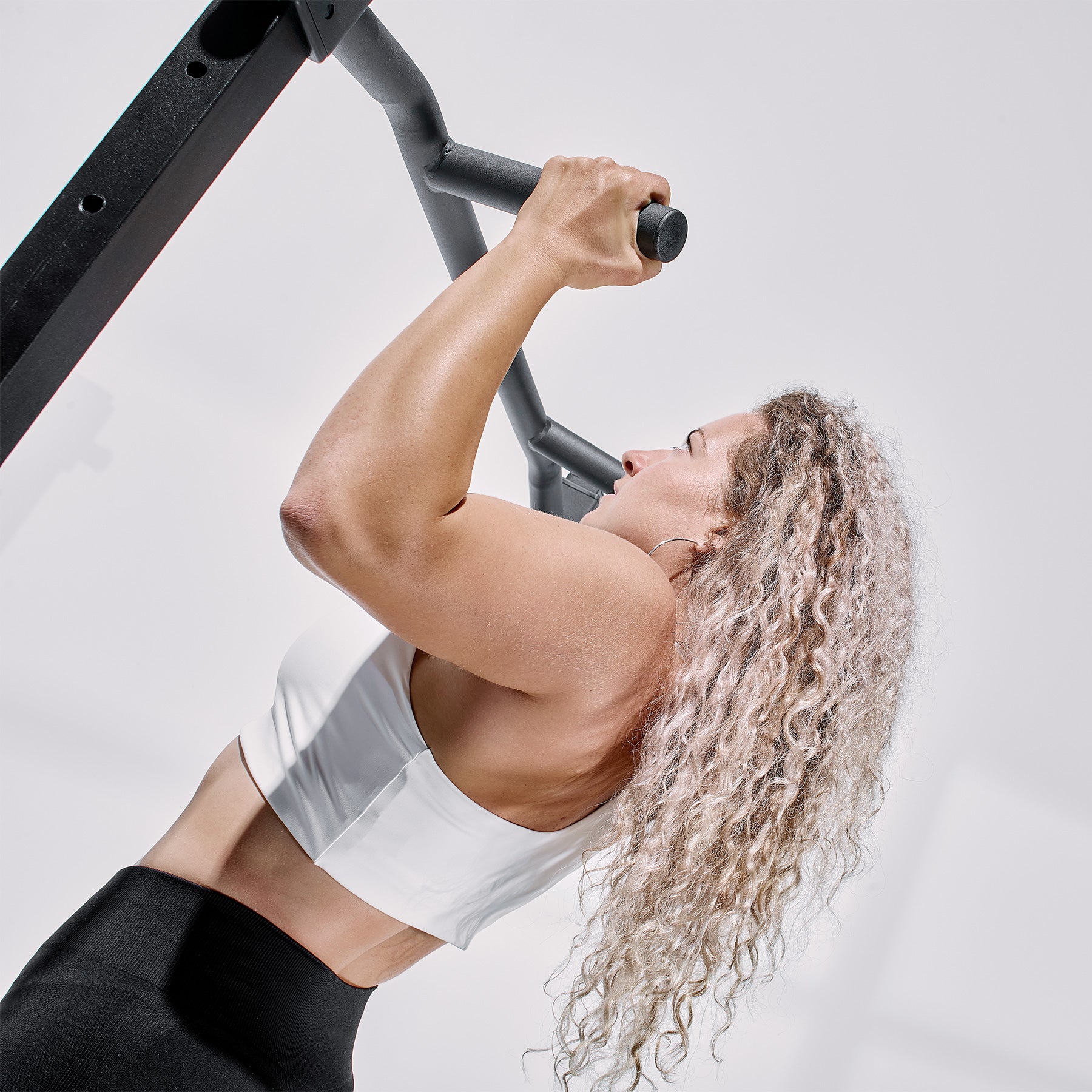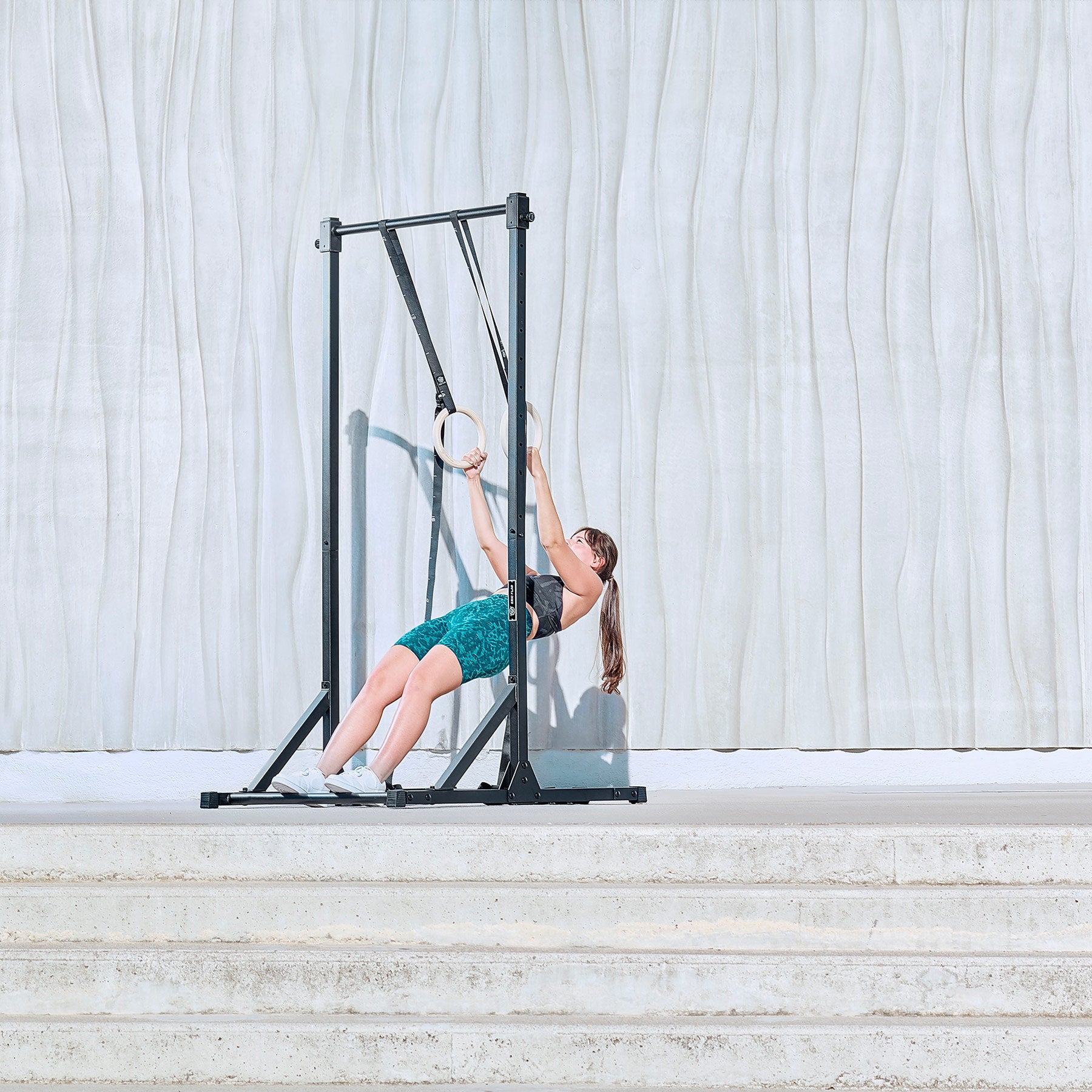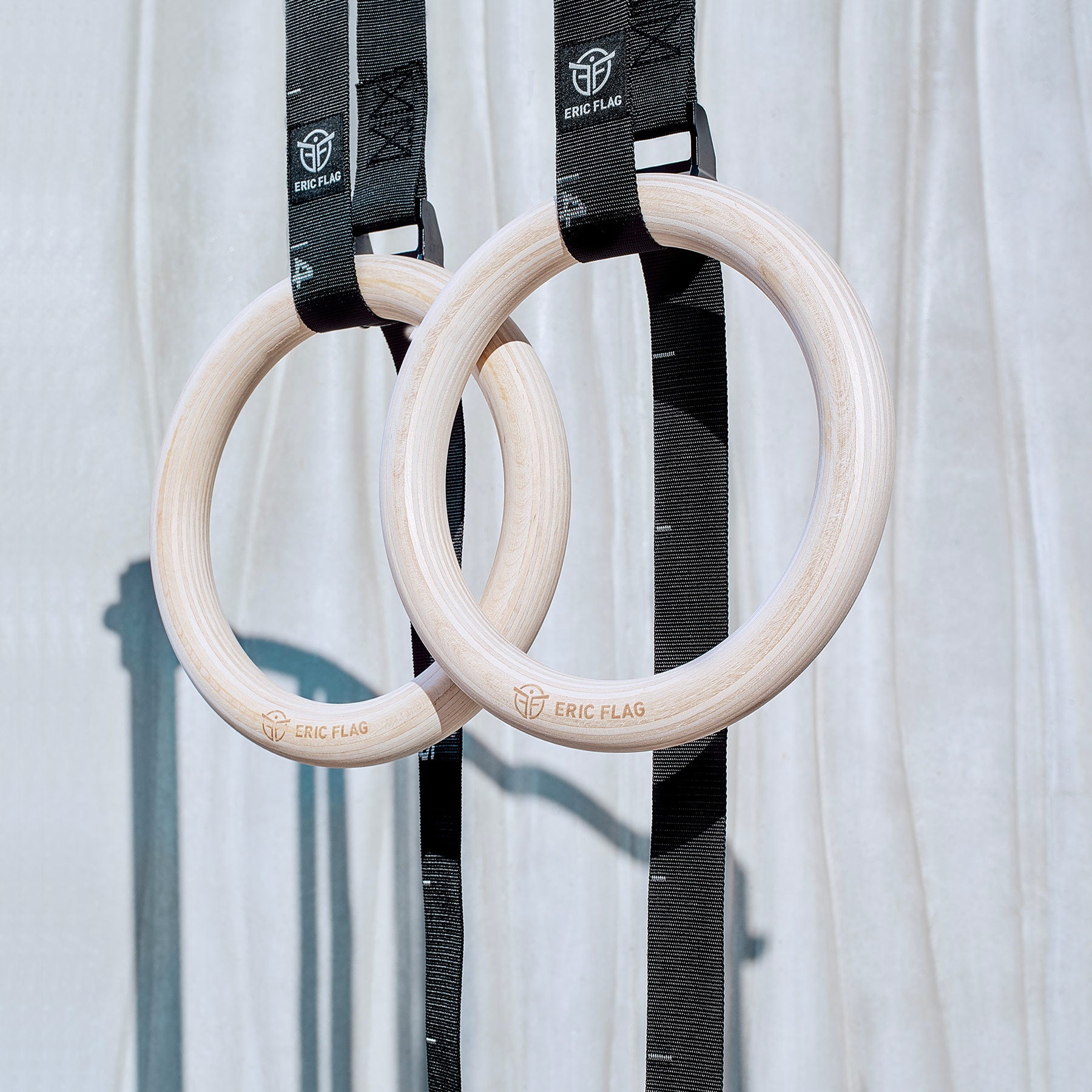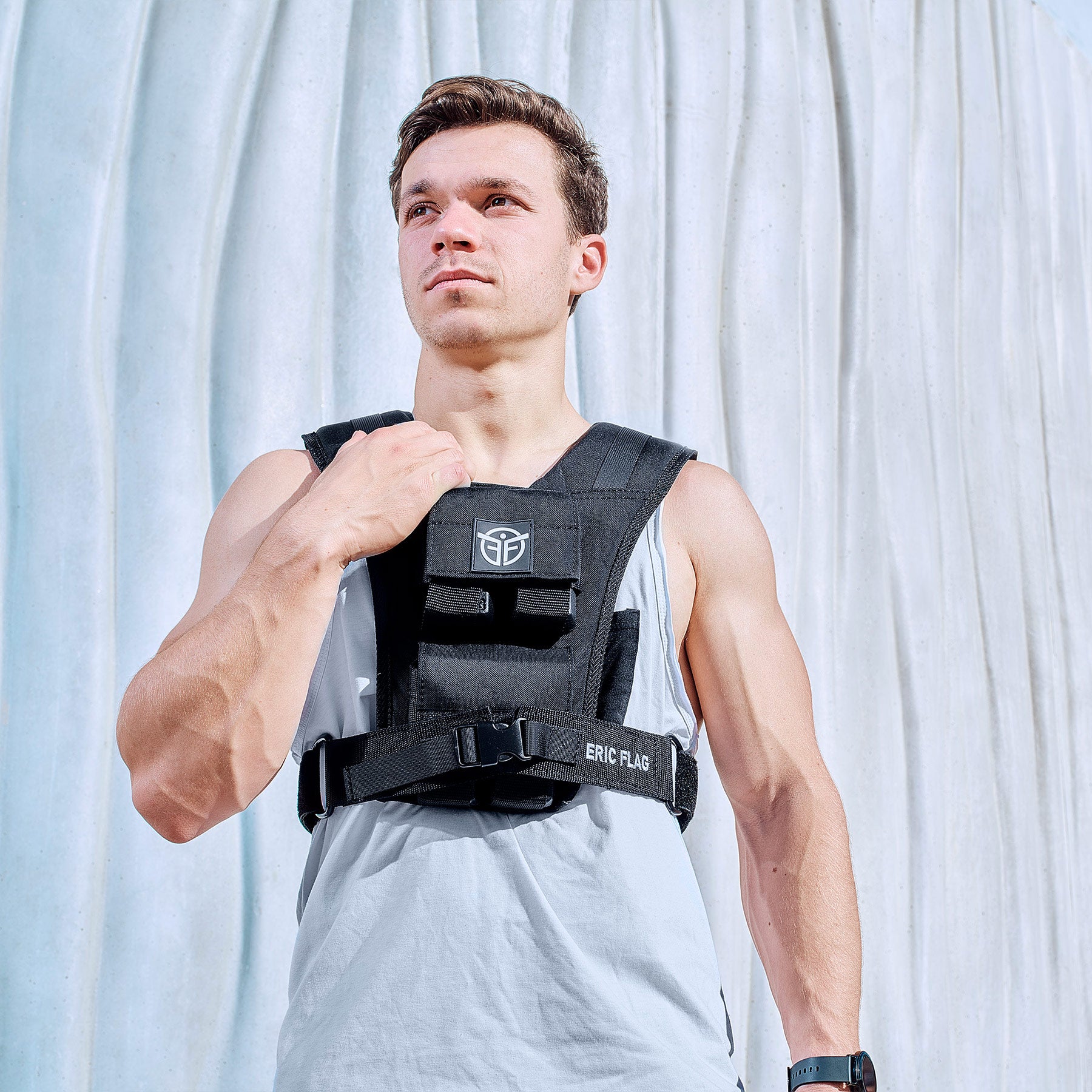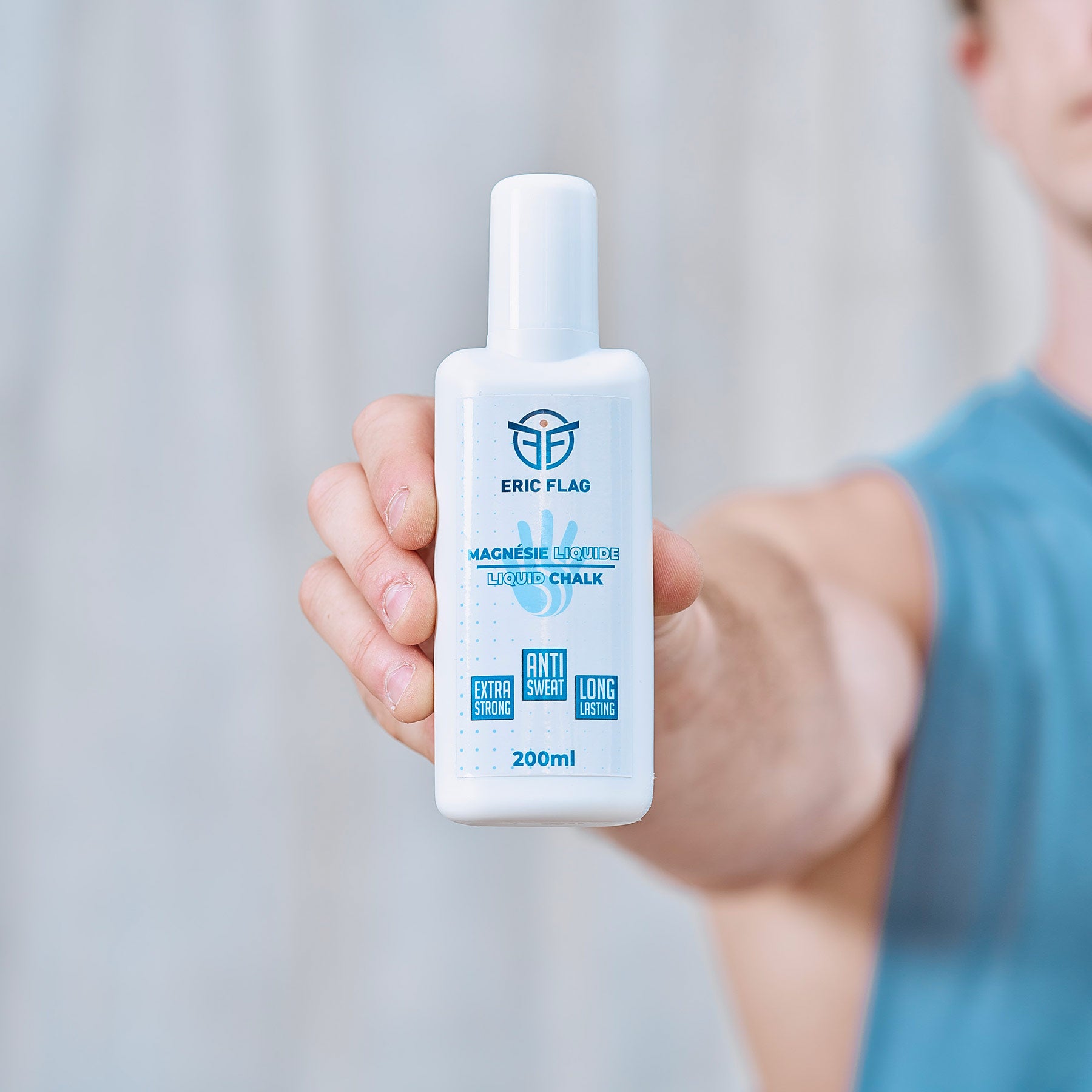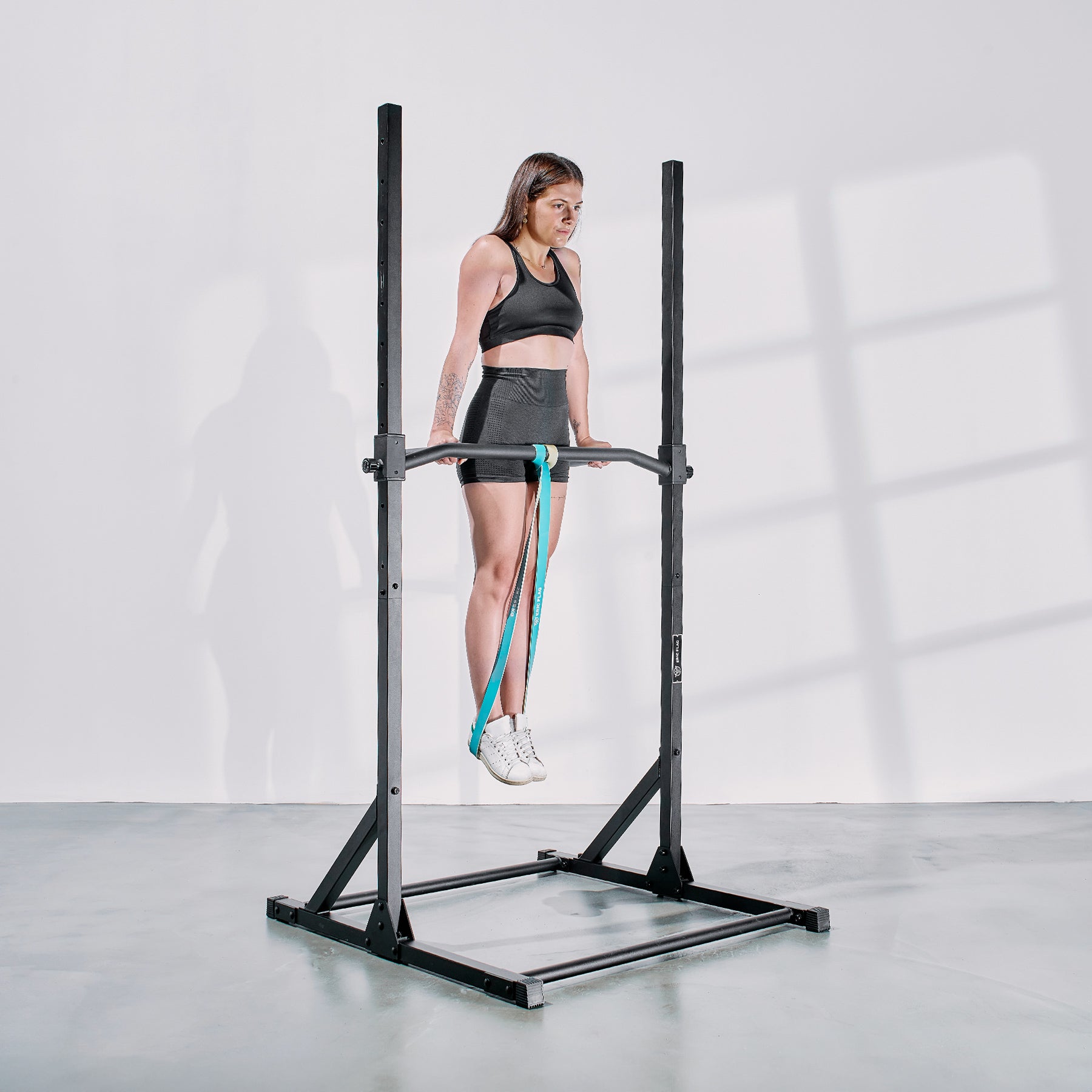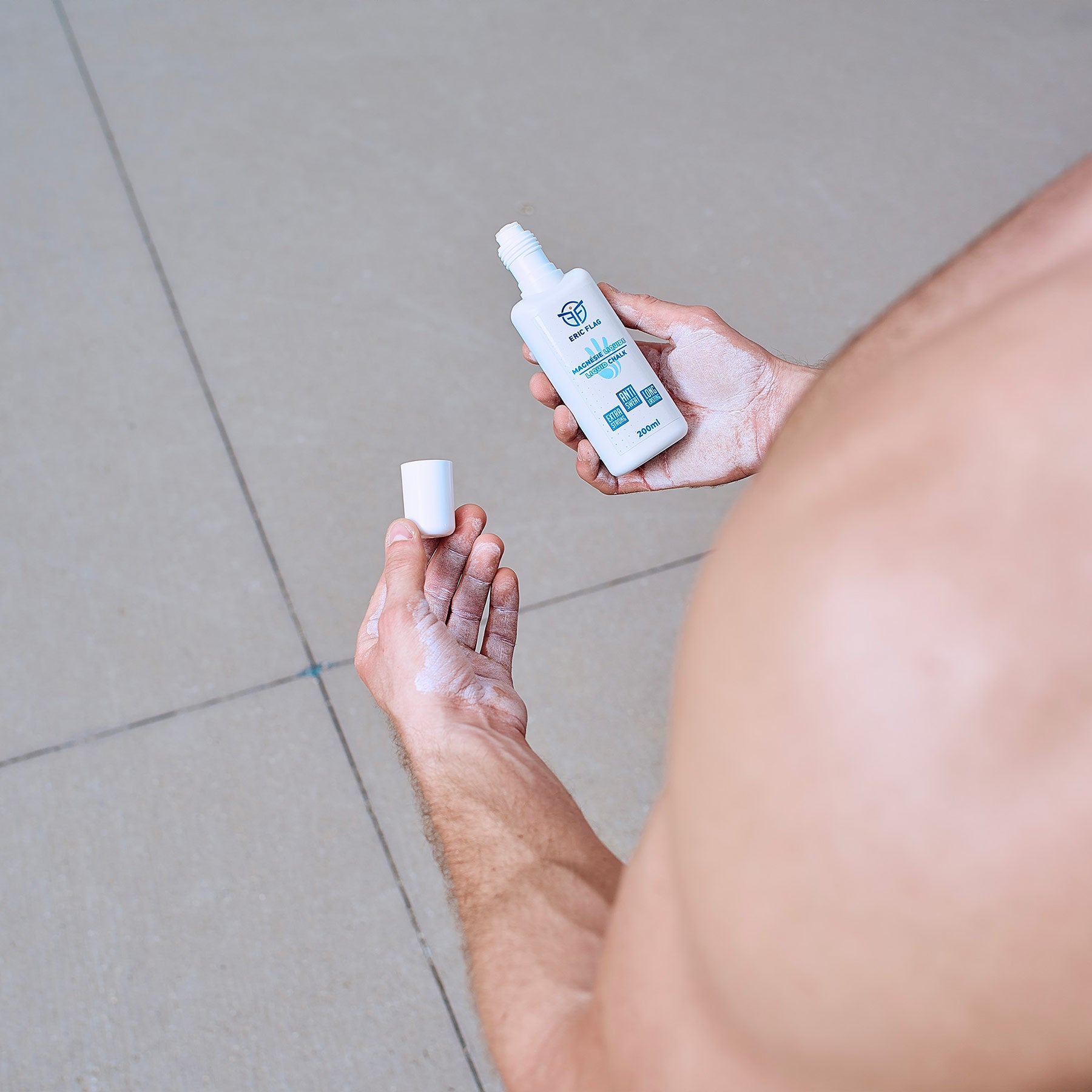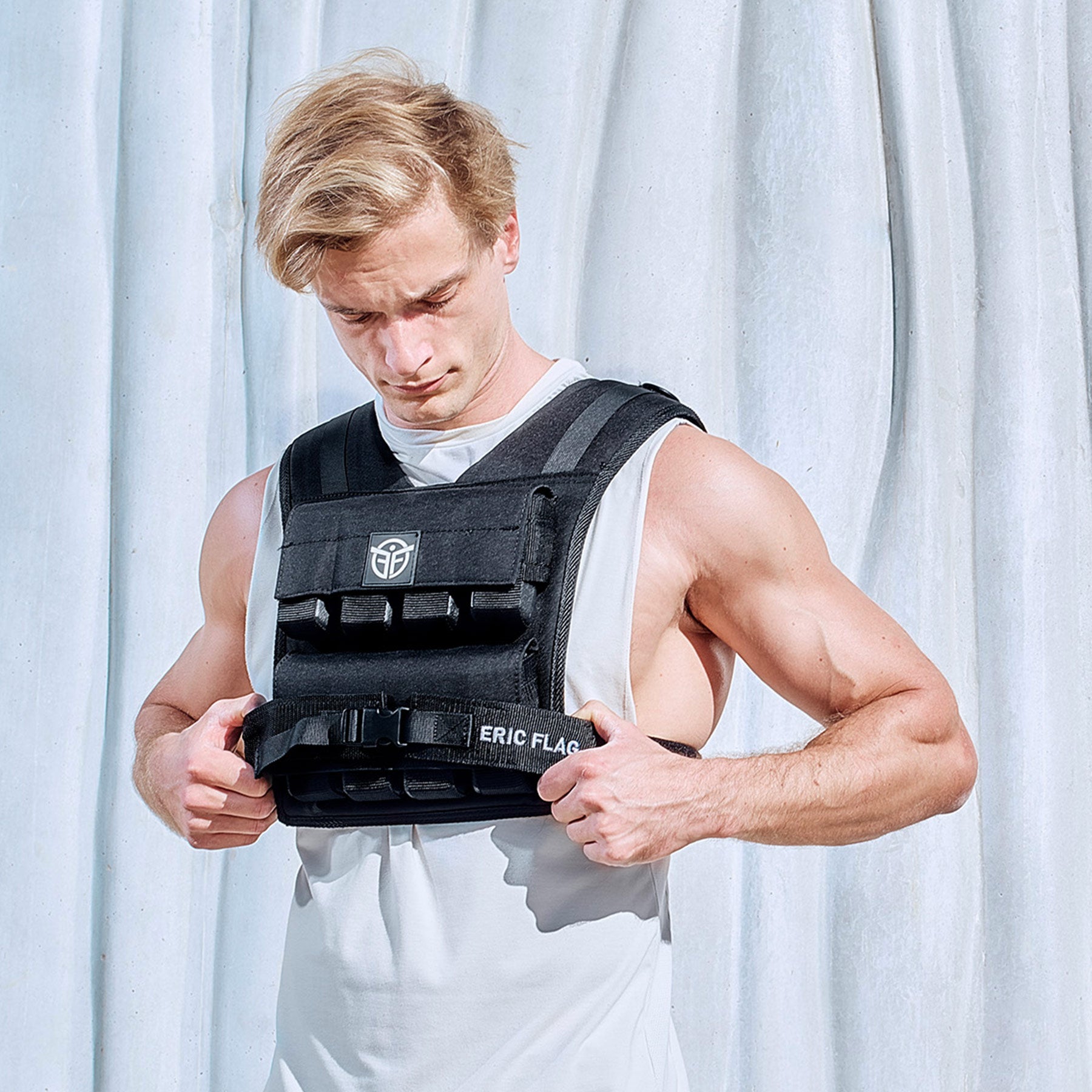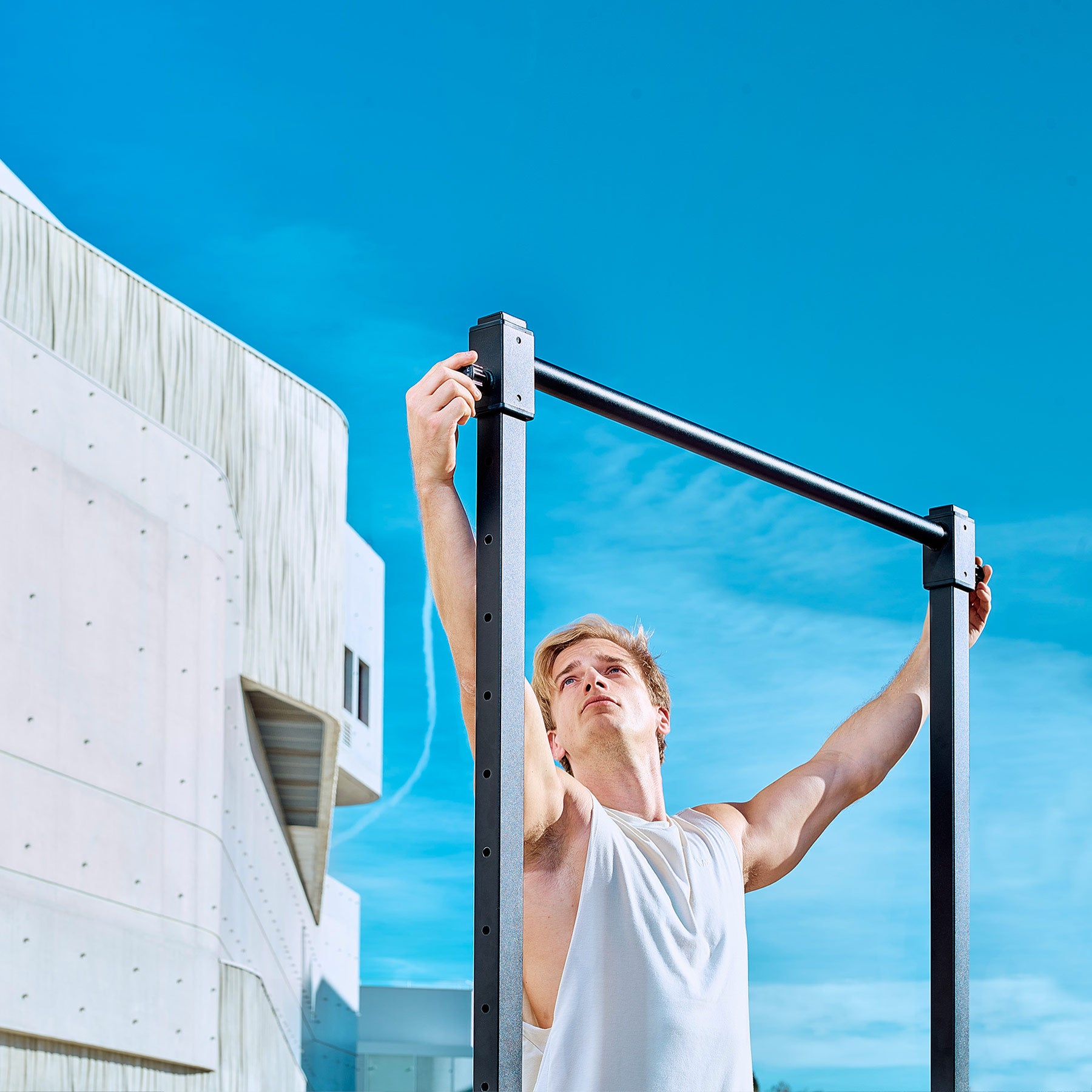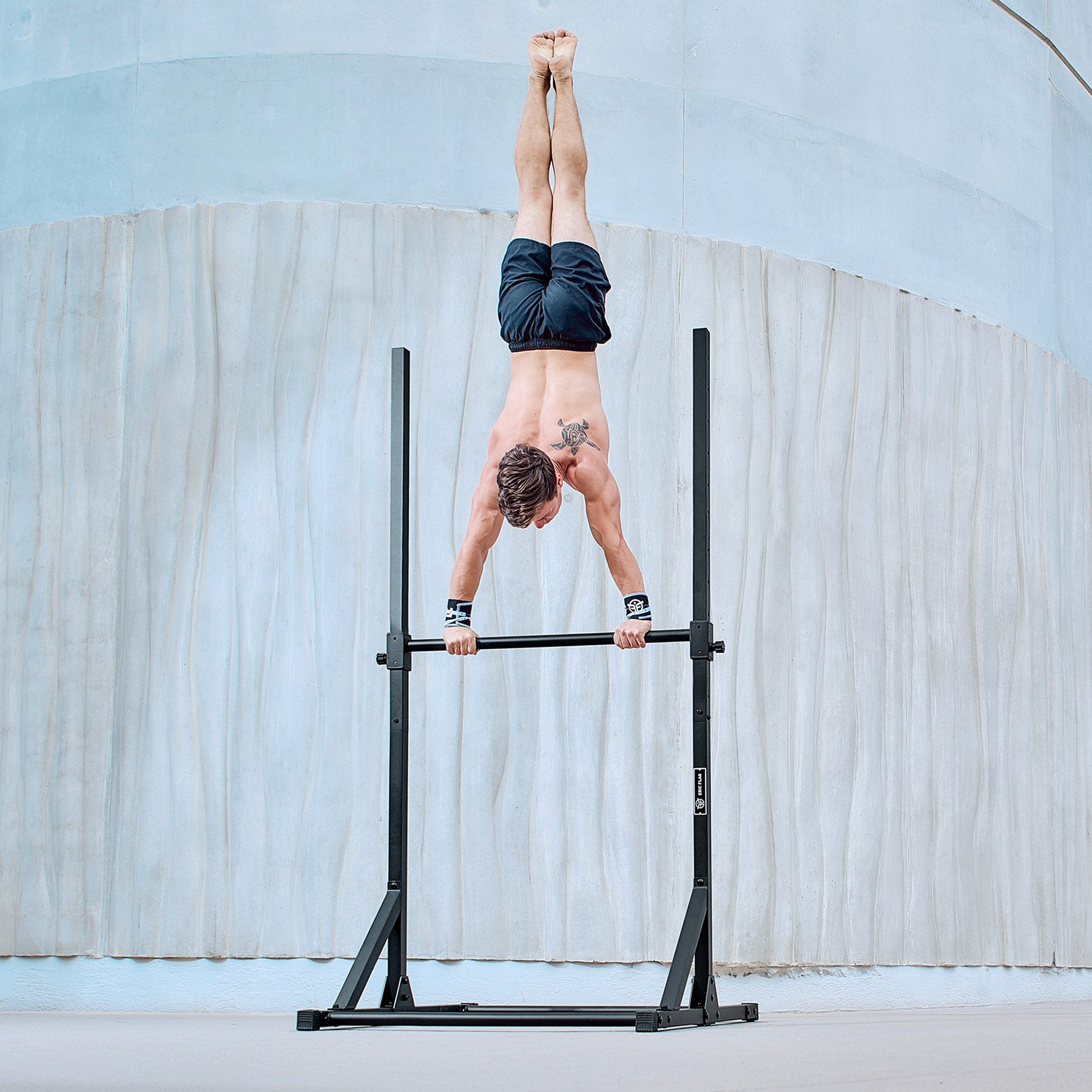 Save 19% off
Prix de vente

€388,00
Prix normal

€476,50
(/)
Unrivalled versatility for dream workouts!
👉 Become an AS in pull-ups and dips.
👉 Gain strength, power and agility.
👉 Progress and surpass your goals.
Slide Bar
Become an AS for pull-ups and dips: thanks to its maximum height of 2m10, you'll be able to perform your pull-ups in the best possible conditions. Our Slide Bar is adjustable from 105 to 210 cm every 10 cm. Suitable for all body sizes, it can support loads of up to 300 kg.

Slide Bar Dips
Perform a multitude of exercises: straight-leg dips, neutral/large grip pull-ups, abdominal exercises... There's so much you can do with this grip.
Support yourself with elastic bands or weight yourself with our weight belt, weighted vest or kettlebell. So many possibilities to help you progress!
It's very easy to swap bars, as the set-up system remains unchanged.

Weighted vest
Overload your muscles and break your routine : the weighted vest will make your exercises more difficult, giving you greater strength, muscle mass and explosiveness! Whether mentally or physically, you'll improve in every way.

Rings Wooden :
For greater strength and agility: develop your upper body with our adjustable rings. With precise graduation, you can perform a variety of exercises: push-ups, pull-ups, muscle-ups, dips... anywhere, anytime!

Elastic bands
Absolute versatility : designed to warm you up, weigh you down or lighten you up for those last few reps, elastic bands are the ideal equipment to help you progress, thanks to 3 levels of resistance.

Liquid magnesia
Keep your hands dry throughout your workout. Thanks to our liquid magnesia, you'll get maximum grip to give your best with every set.
TRACTION & DIPS PRO Pack
Prix de vente

€388,00
Prix normal

€476,50
Select options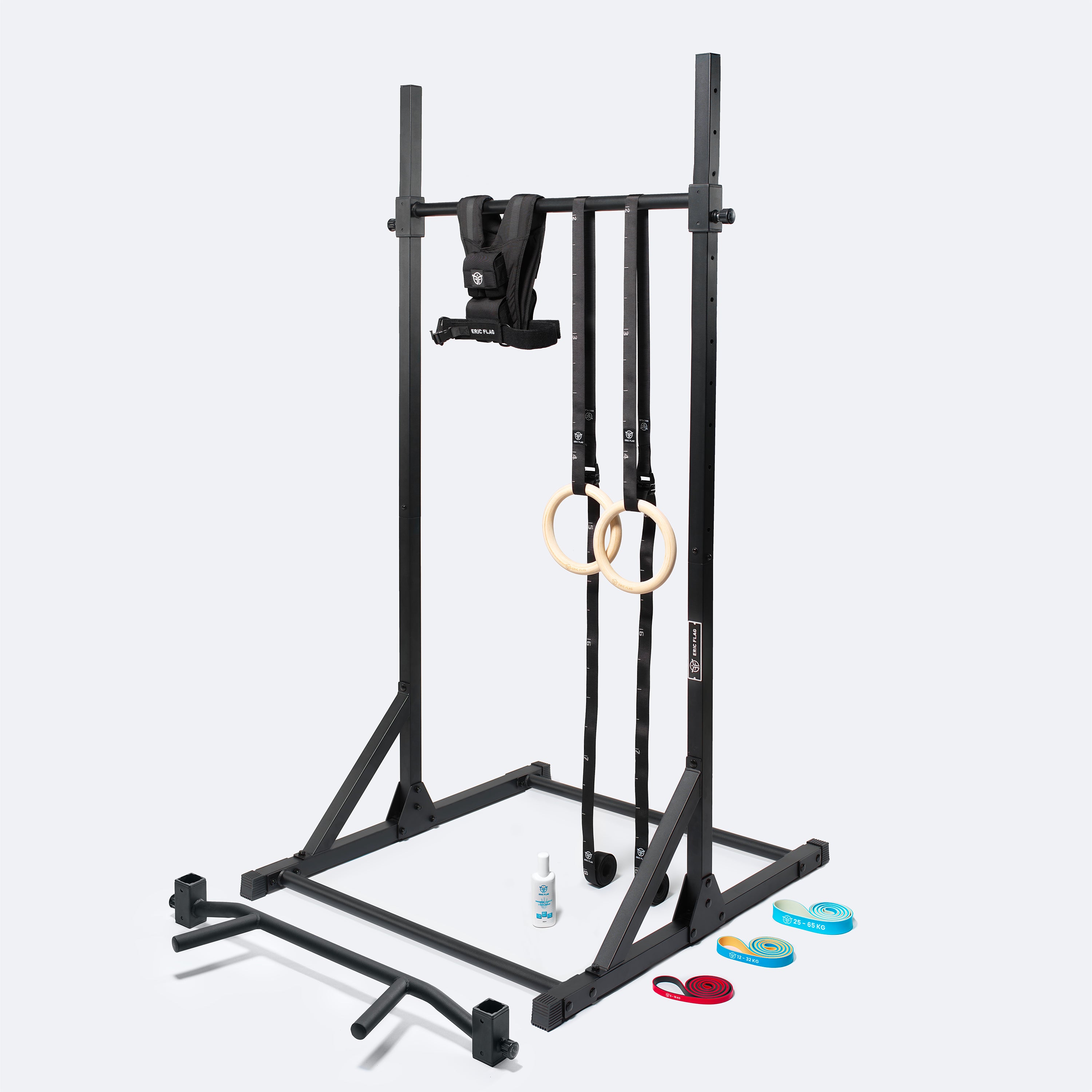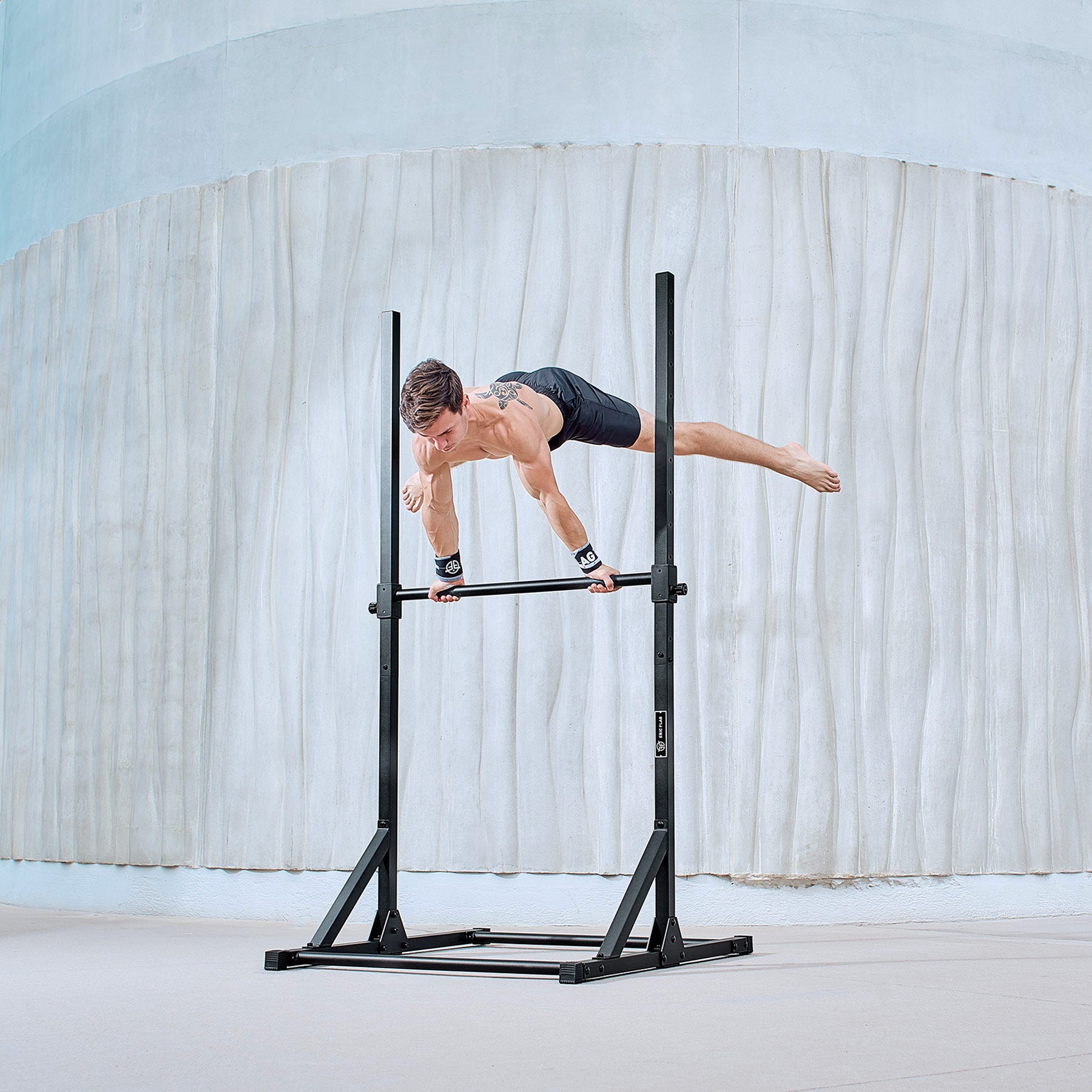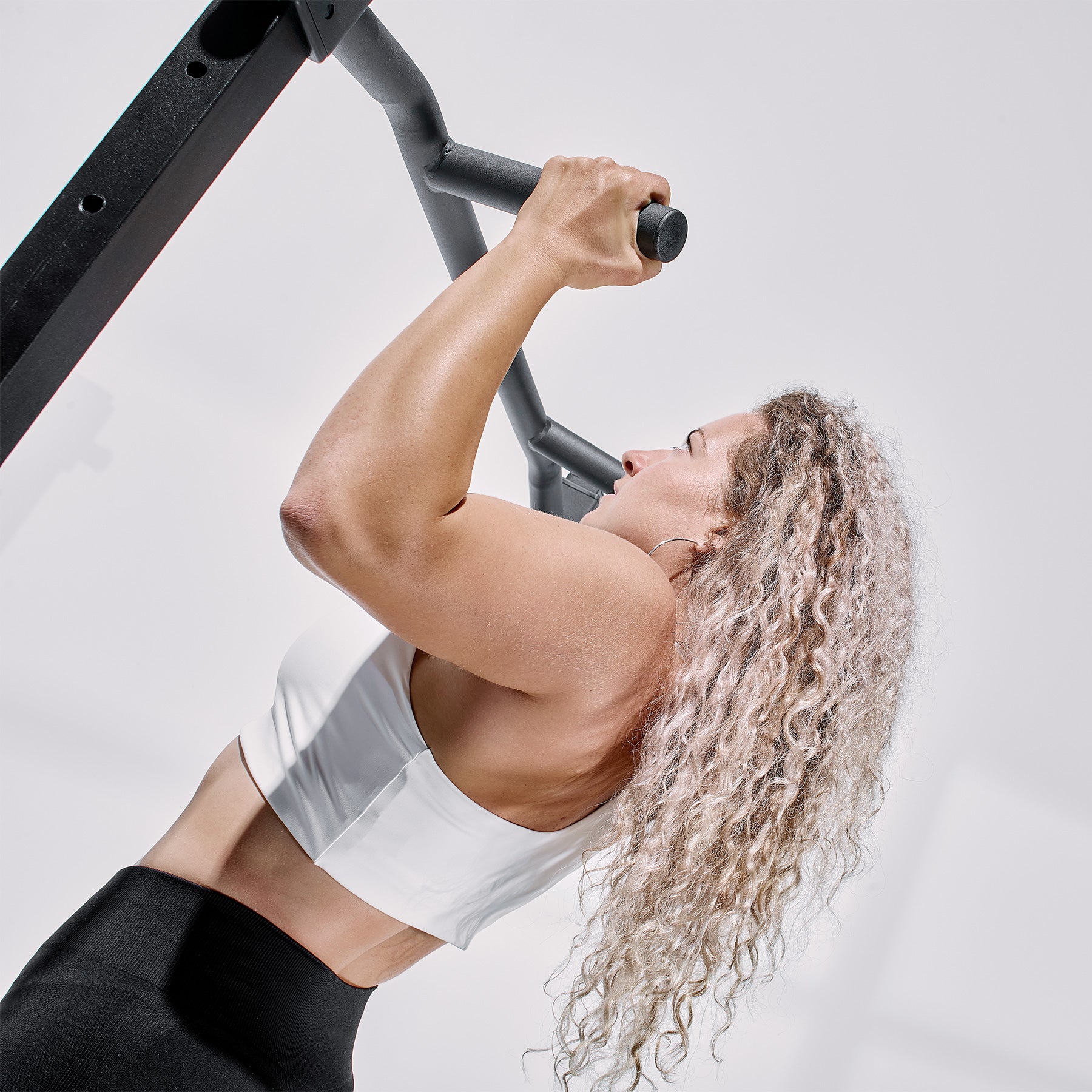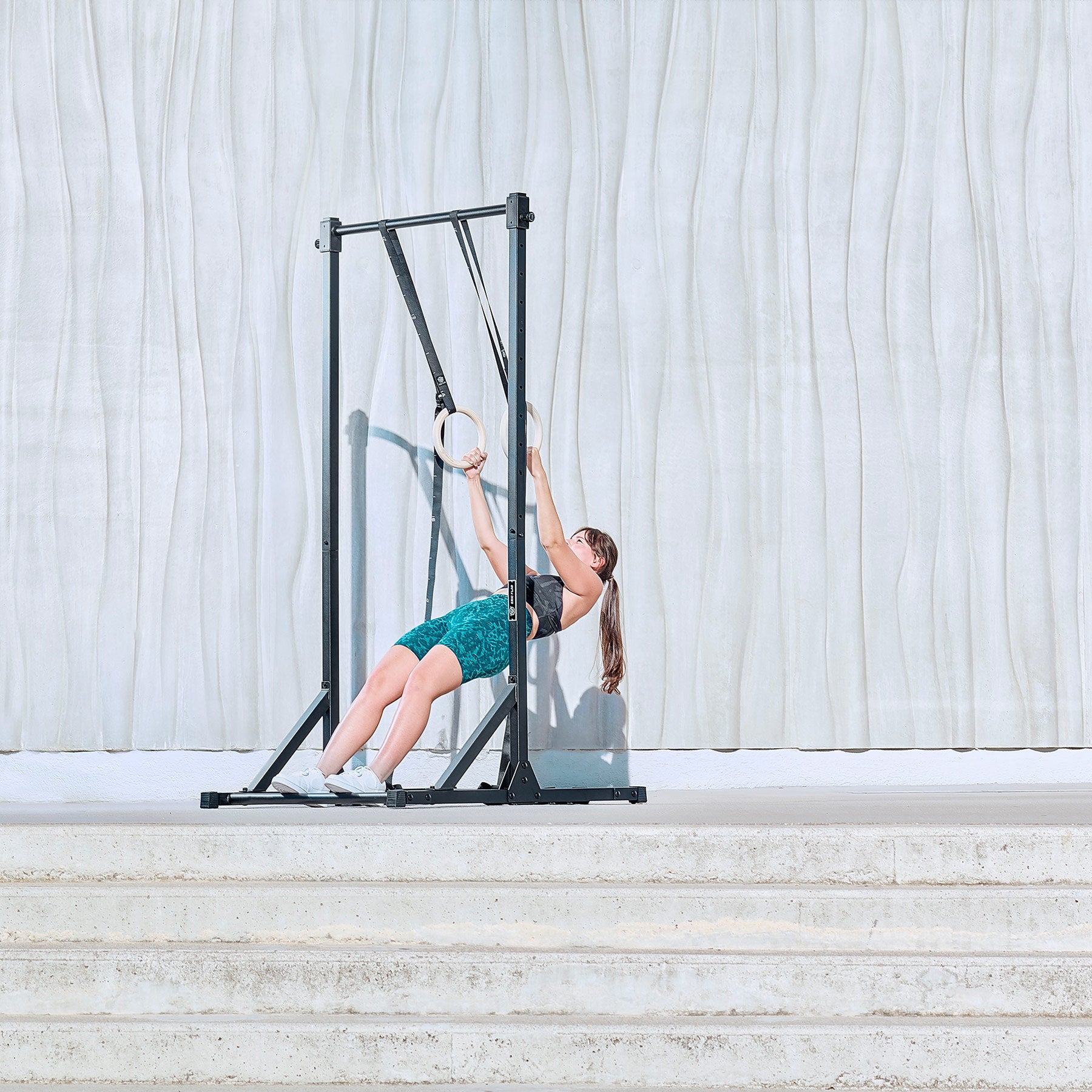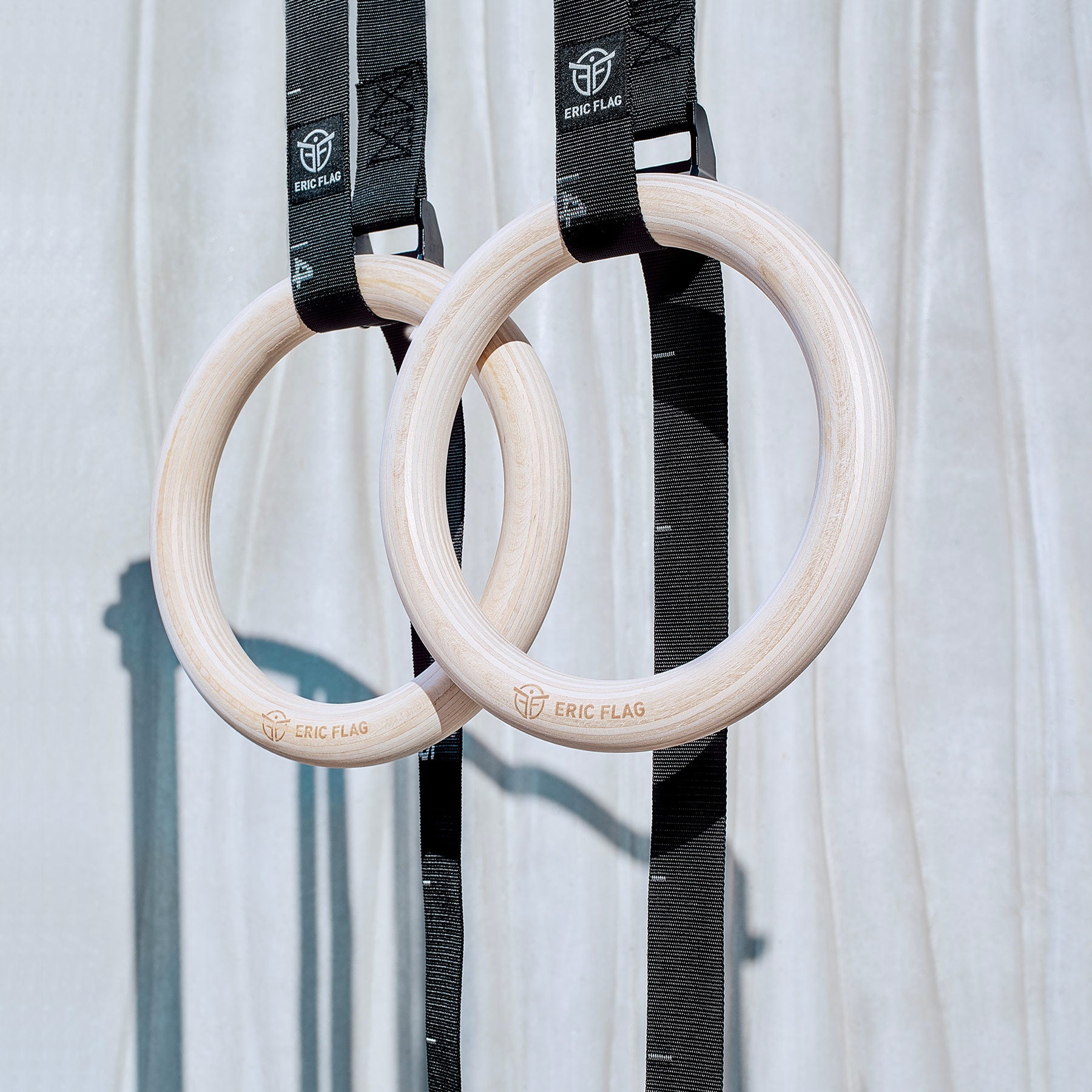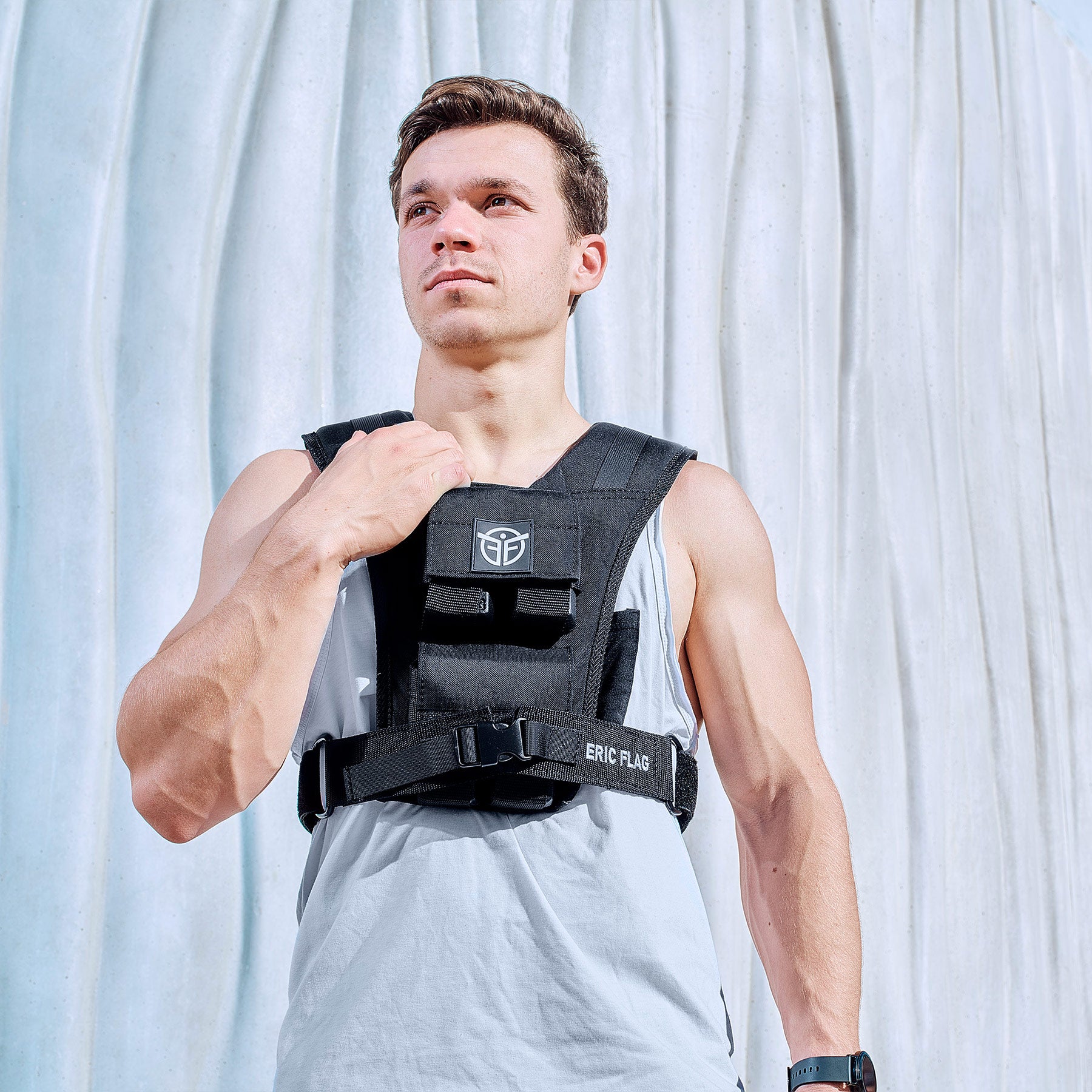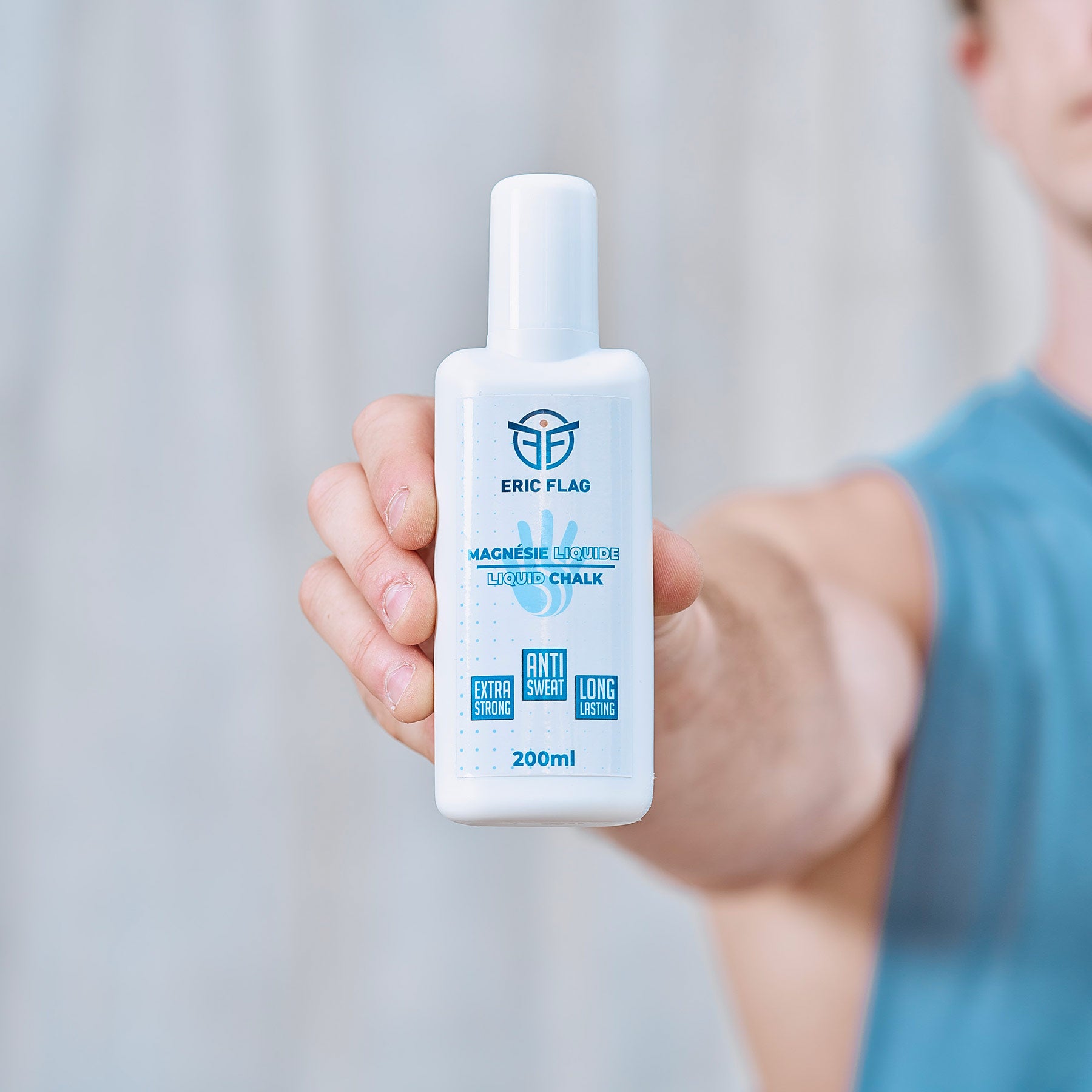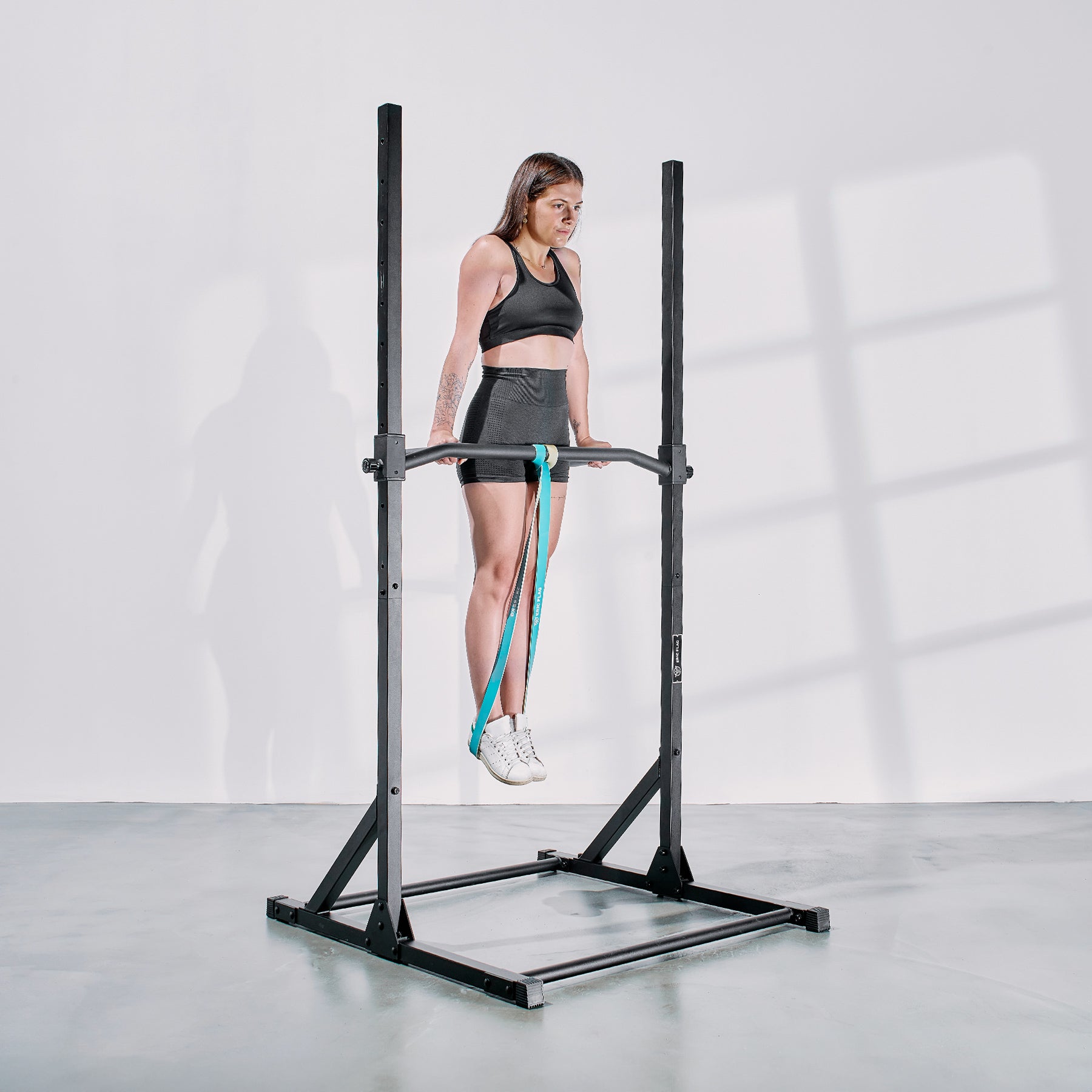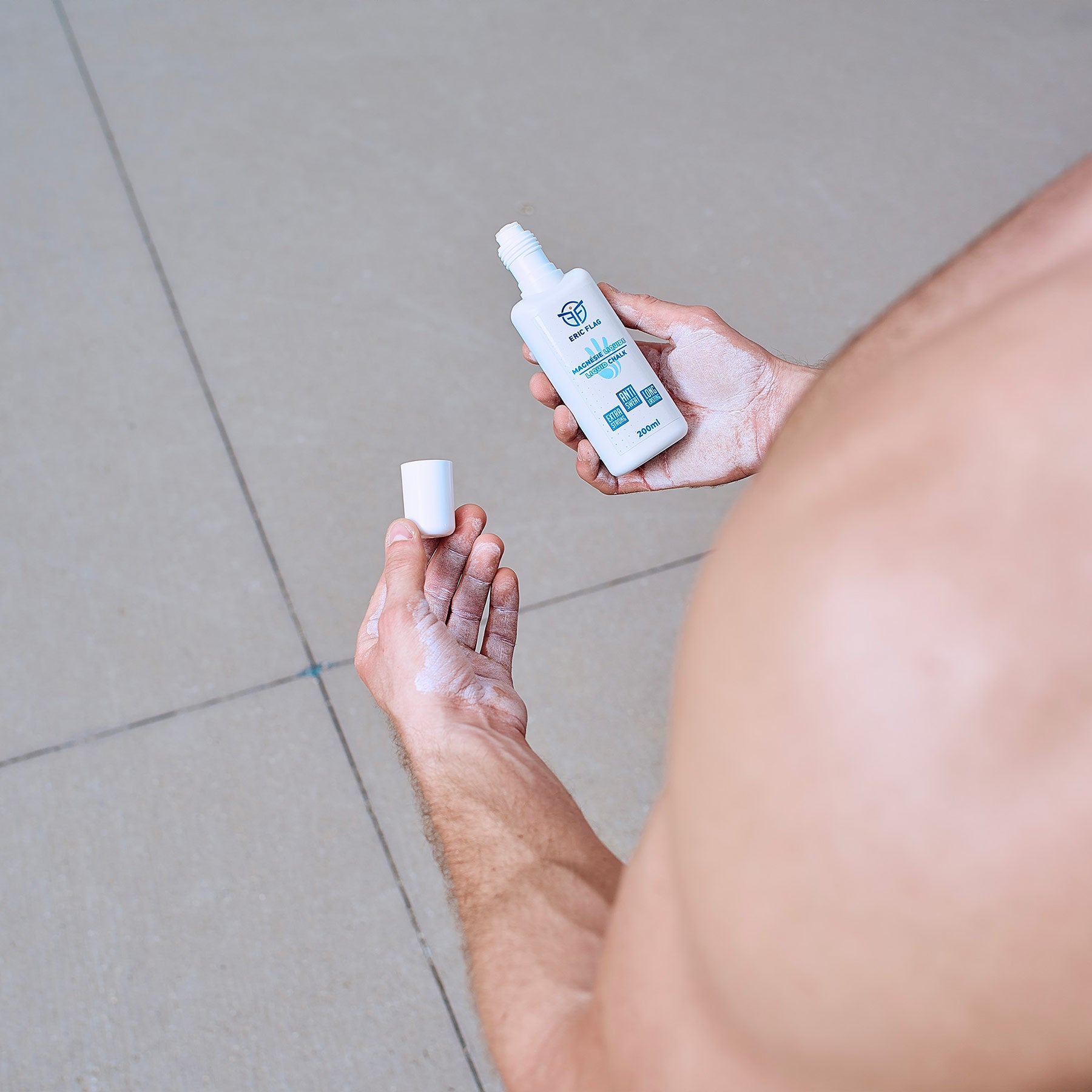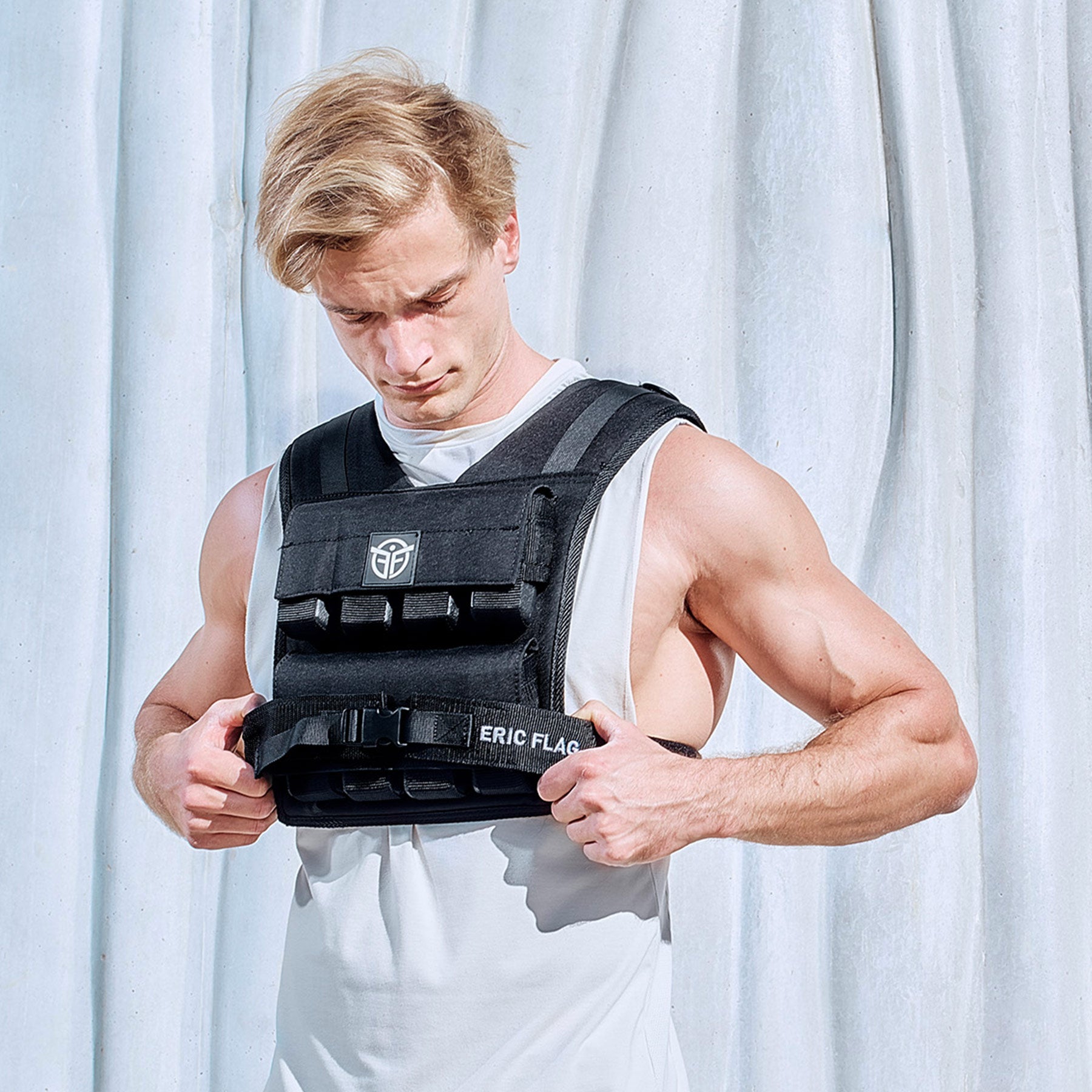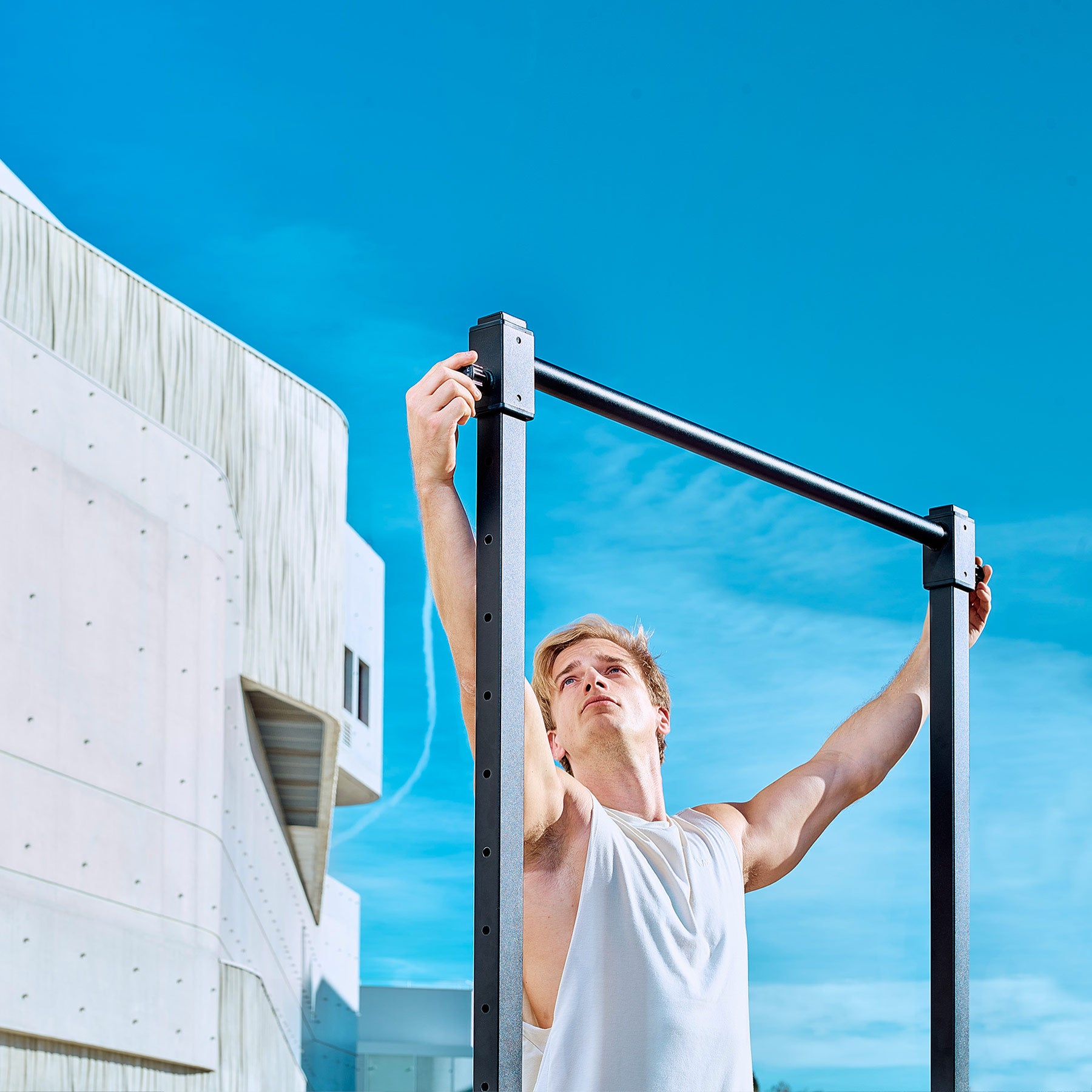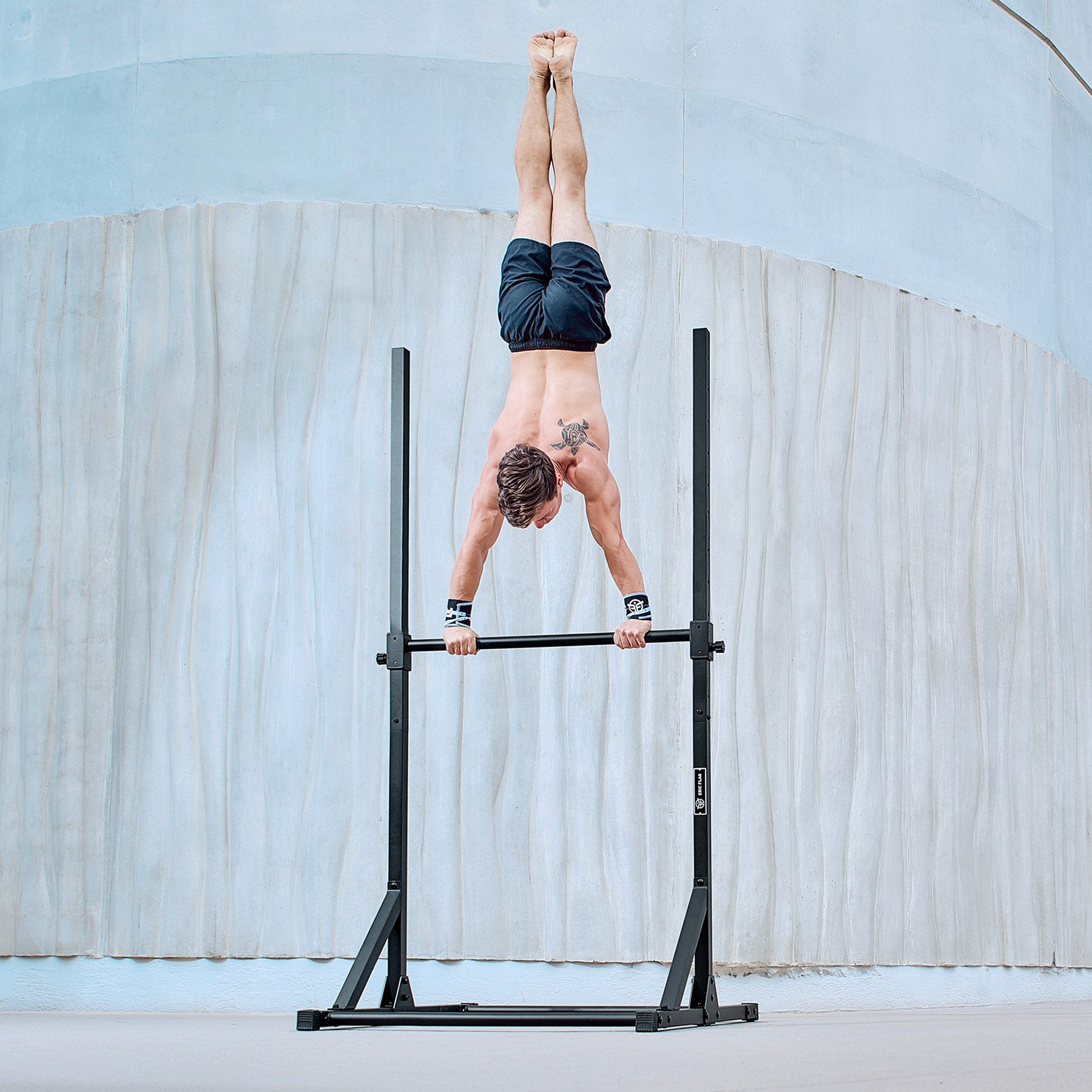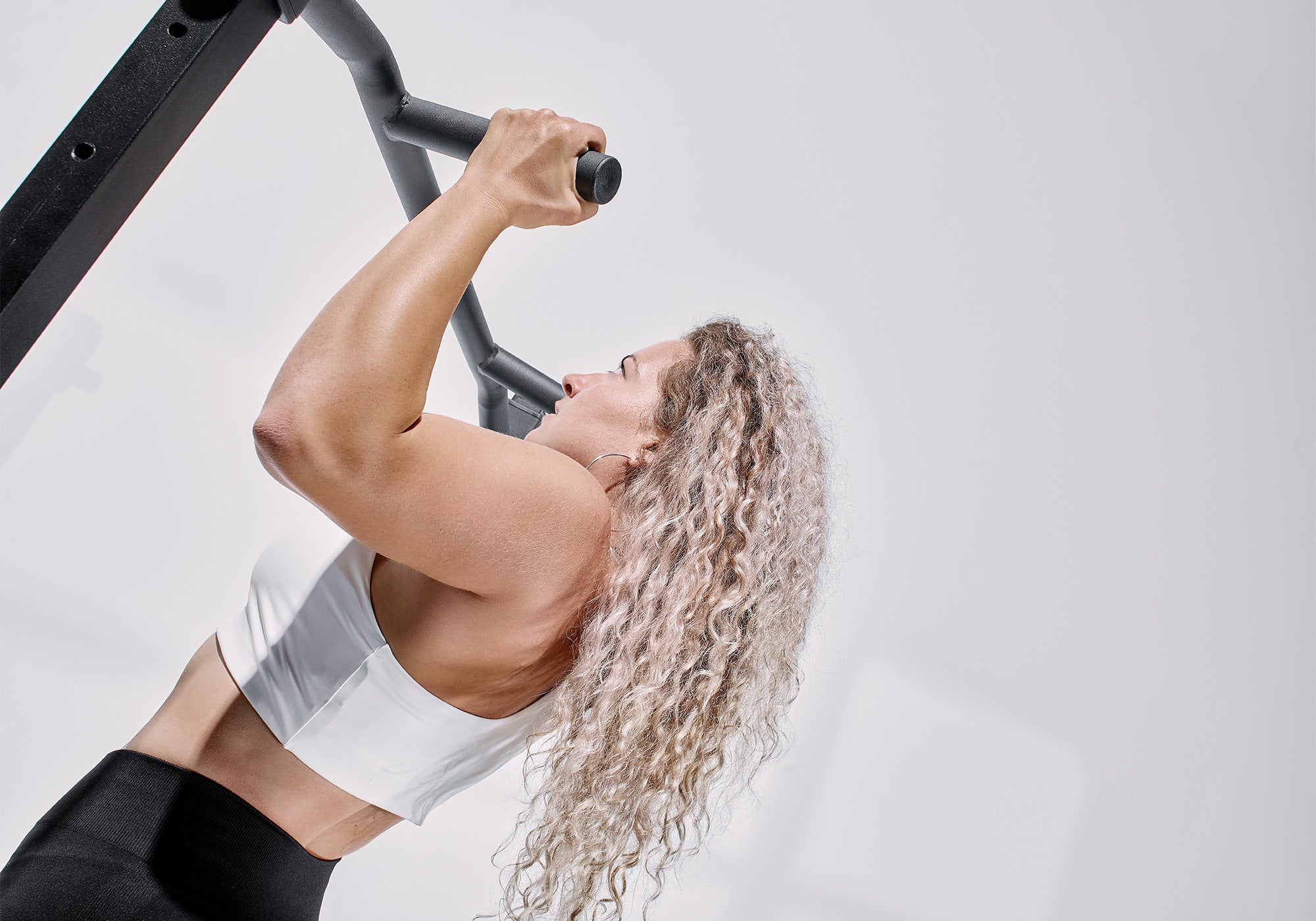 PACK TRACTION & DIPS PRO
You've got plenty to do.
Perform a multitude of exercises such as dips, neutral/large grip pull-ups, leg raises, L-SIT/V-SIT and many more with the PRO Traction & Dips pack.

Progress in the best conditions thanks to the elastic bands and weighted vest!
PACK TRACTION & DIPS PRO
Gain agility.
Gymnastics rings help to train your stabilizing muscles during your workouts.