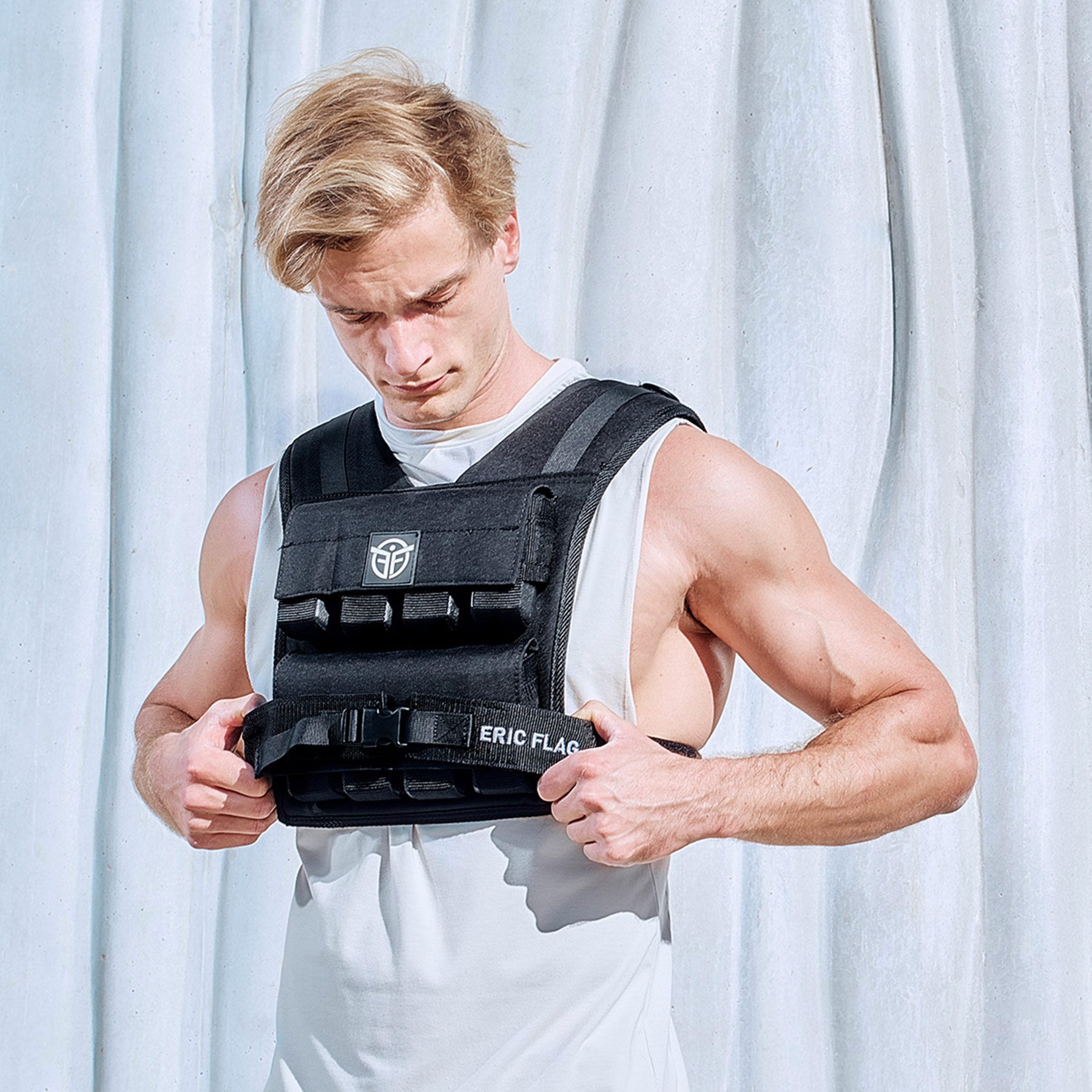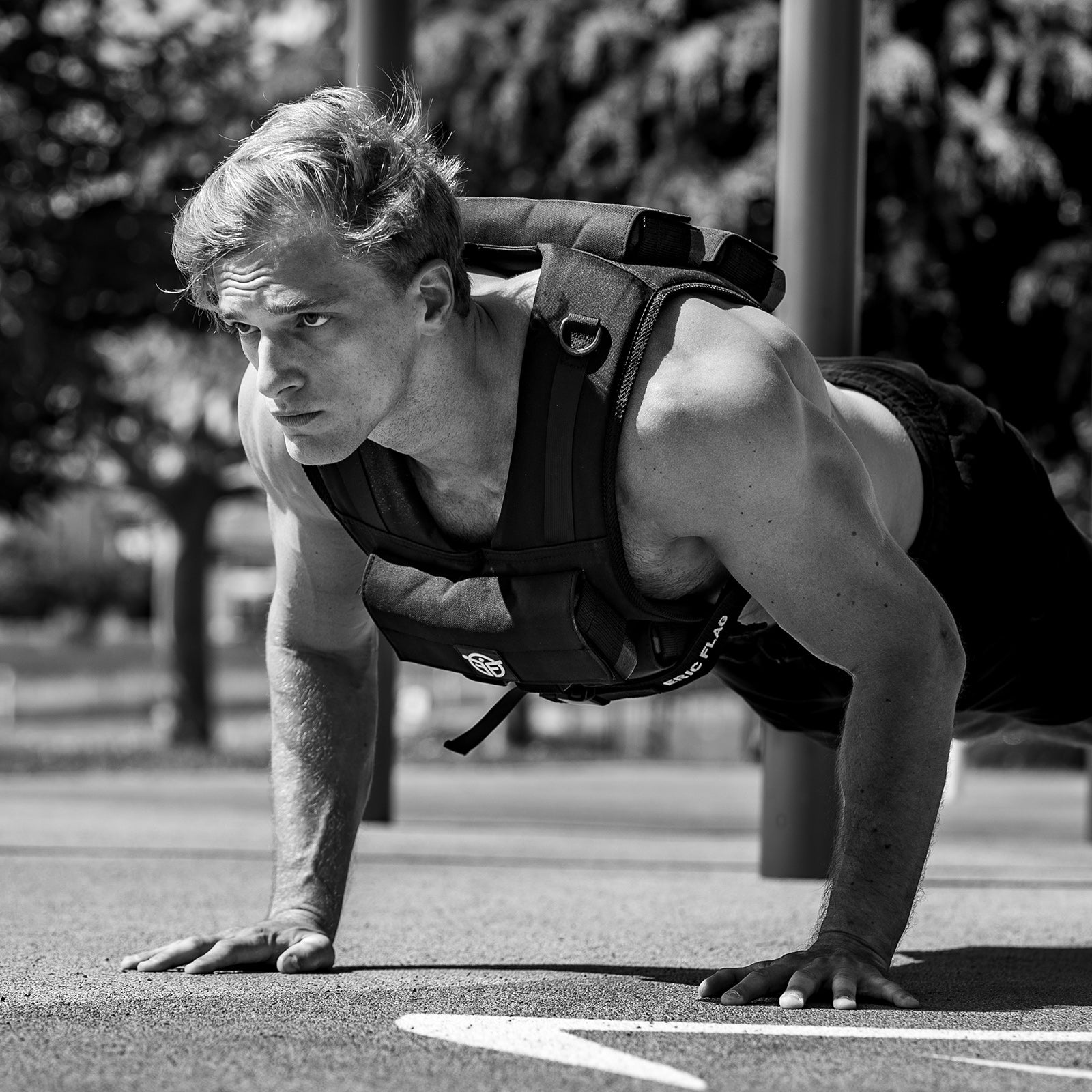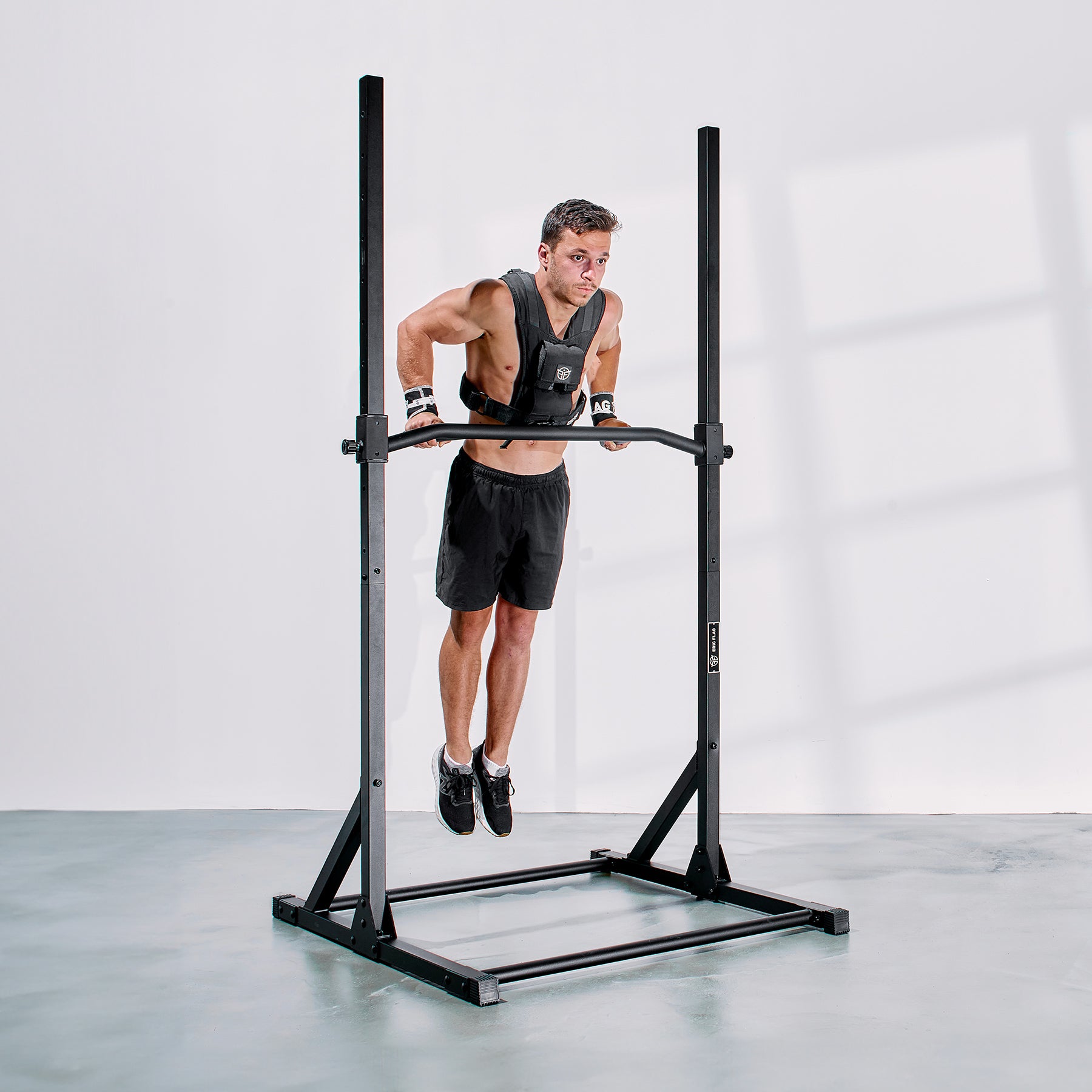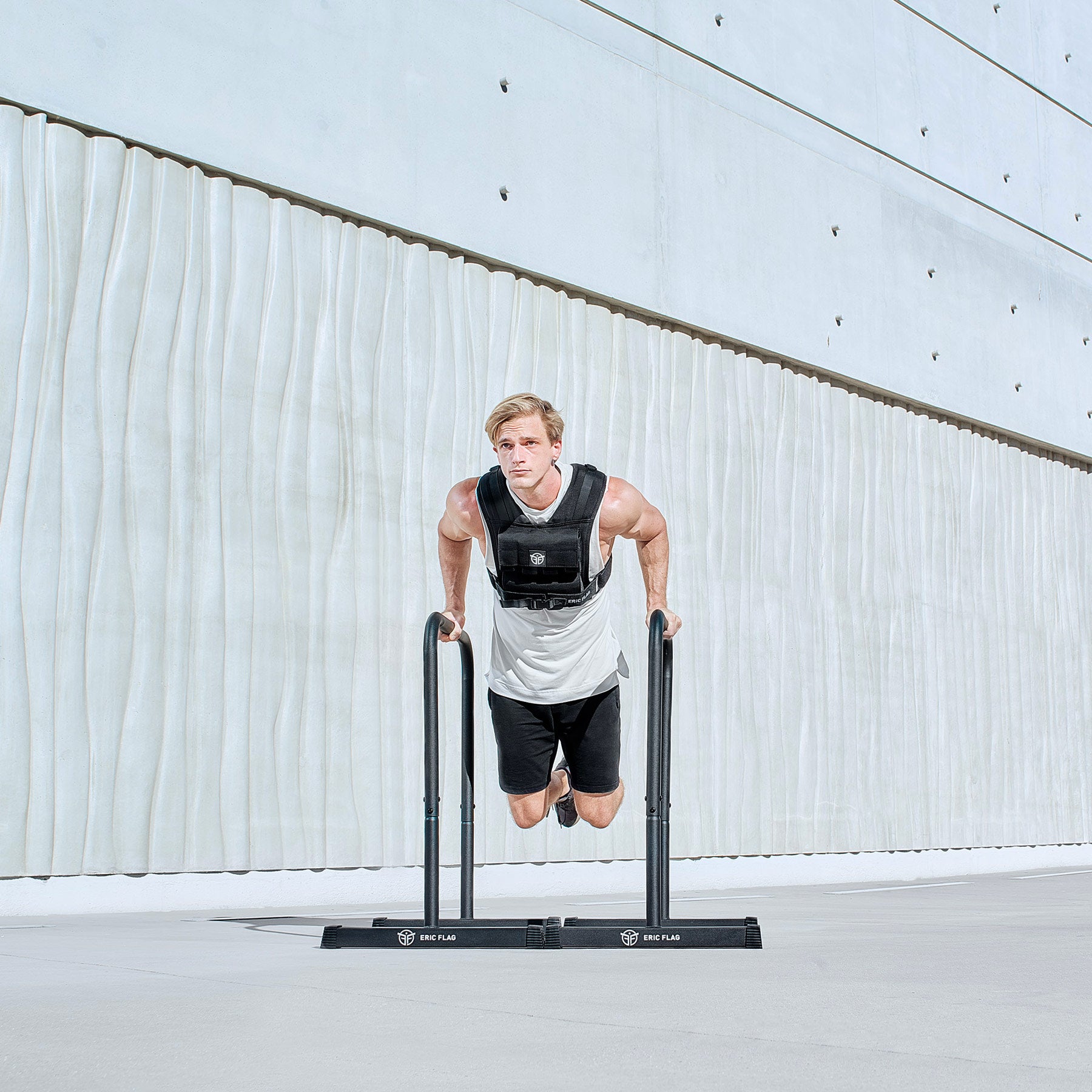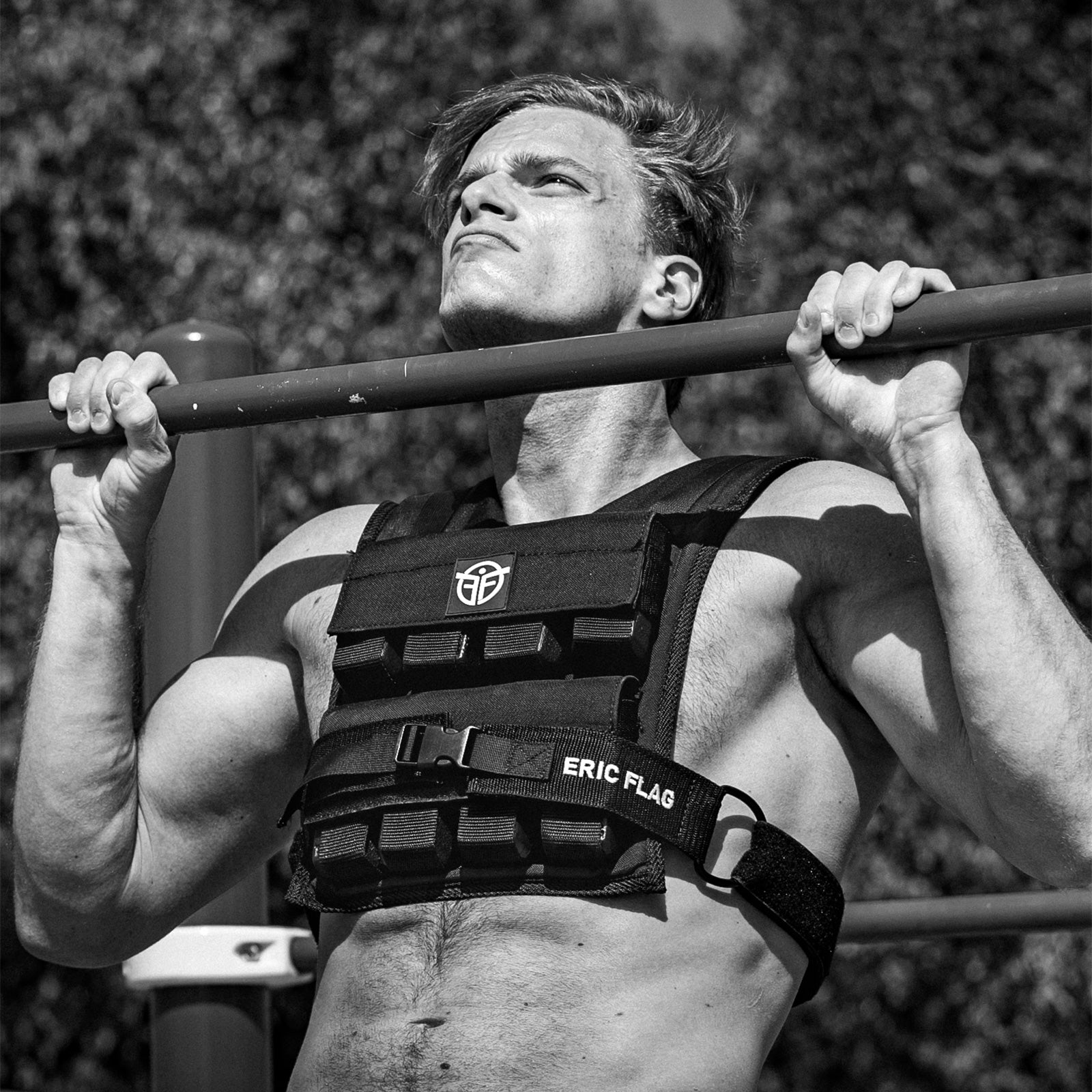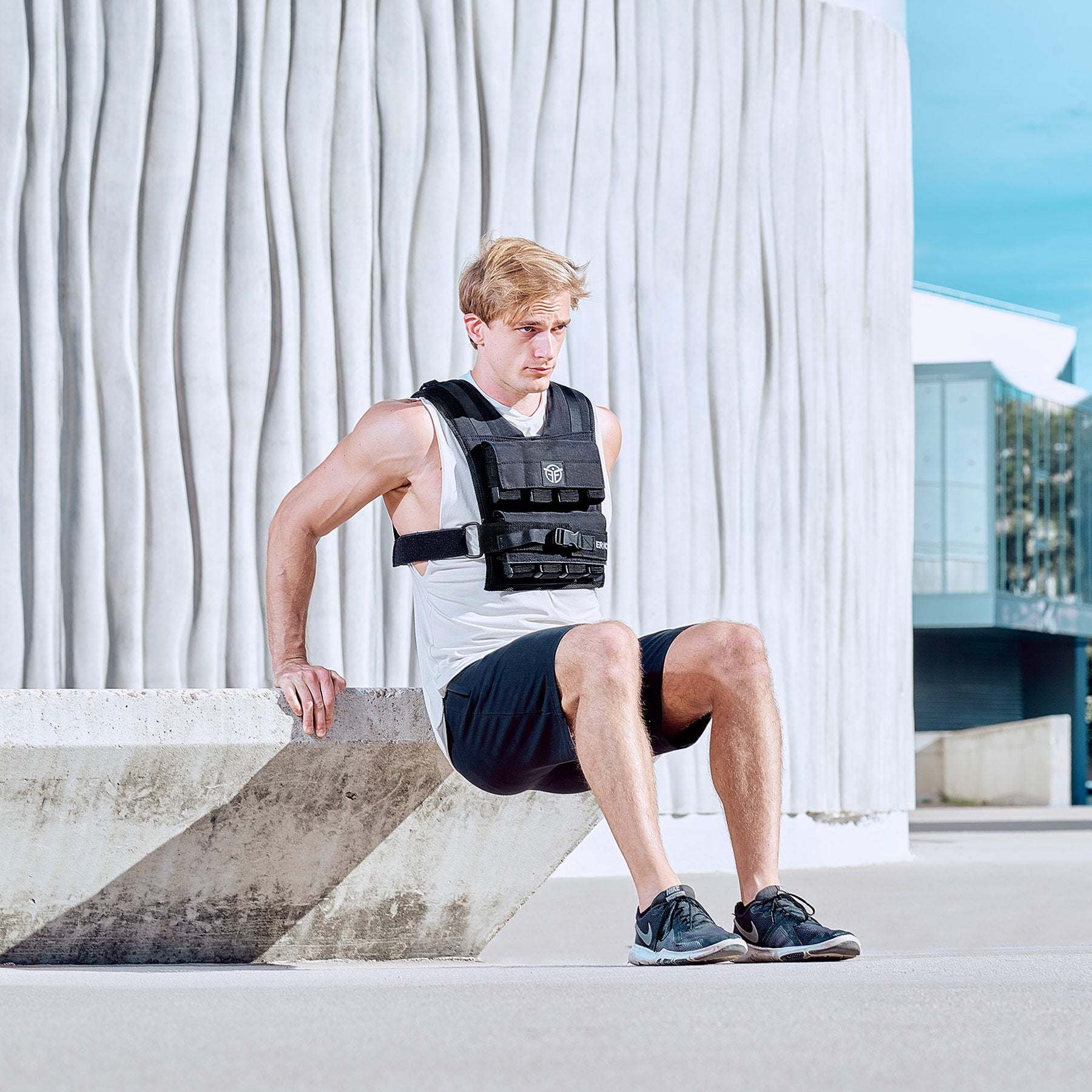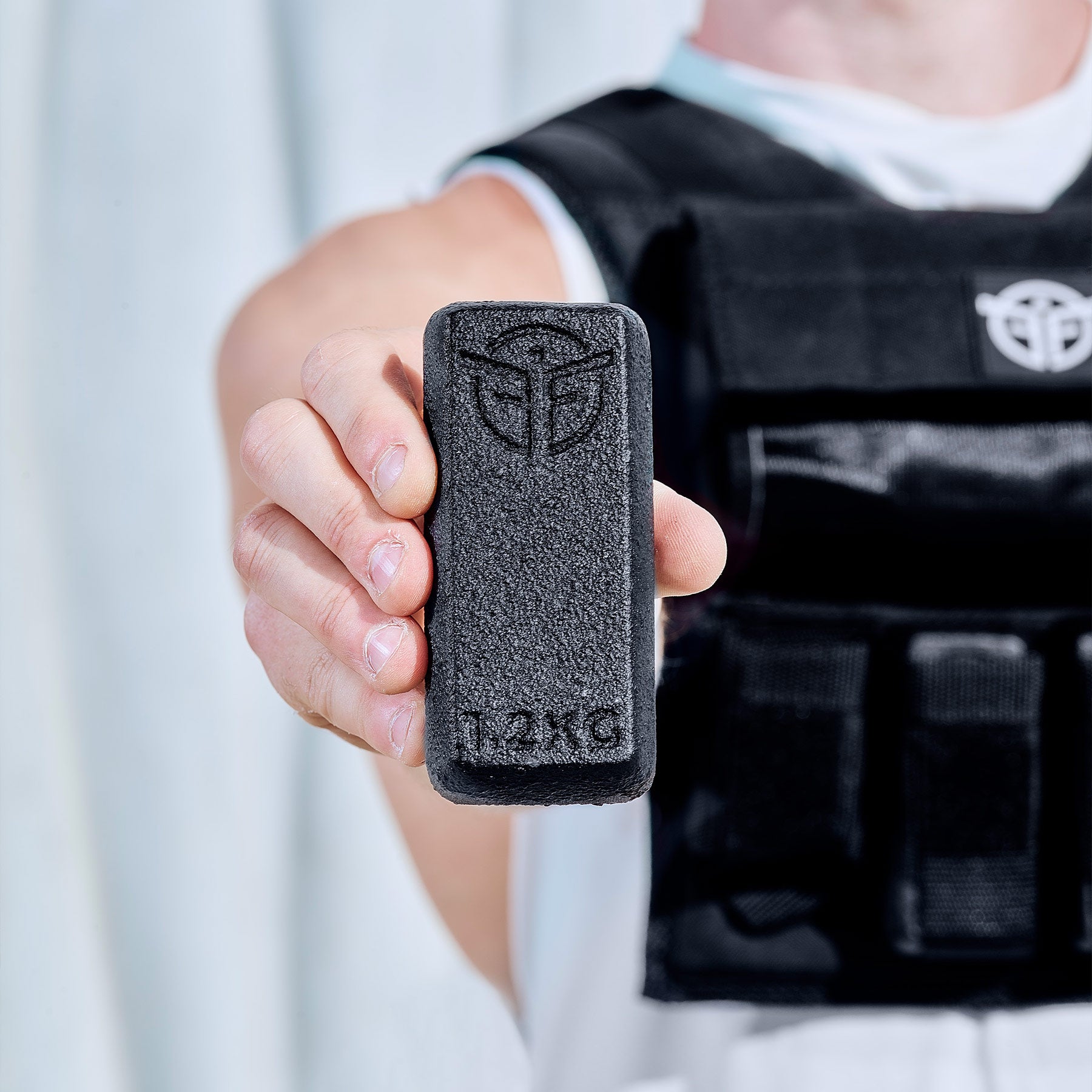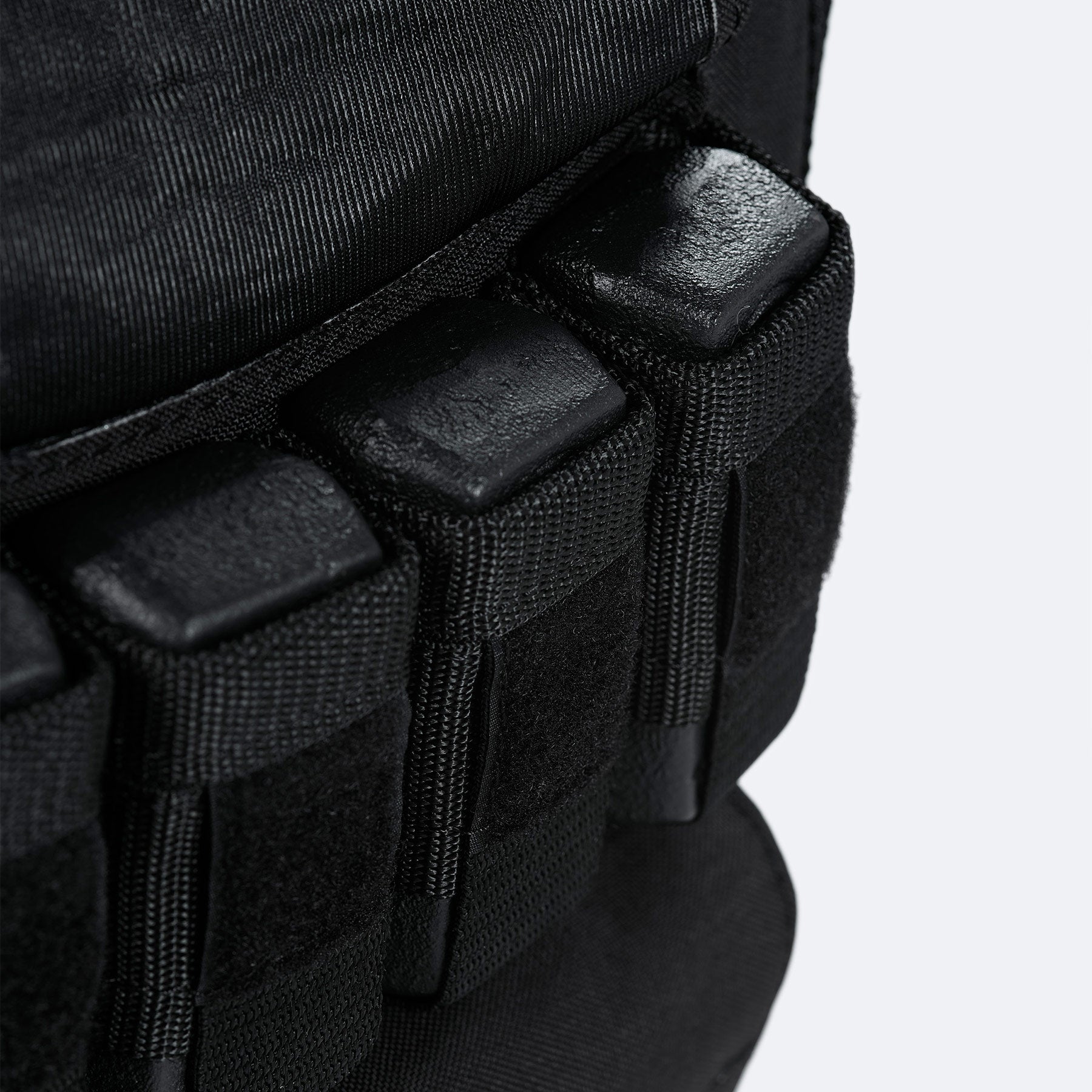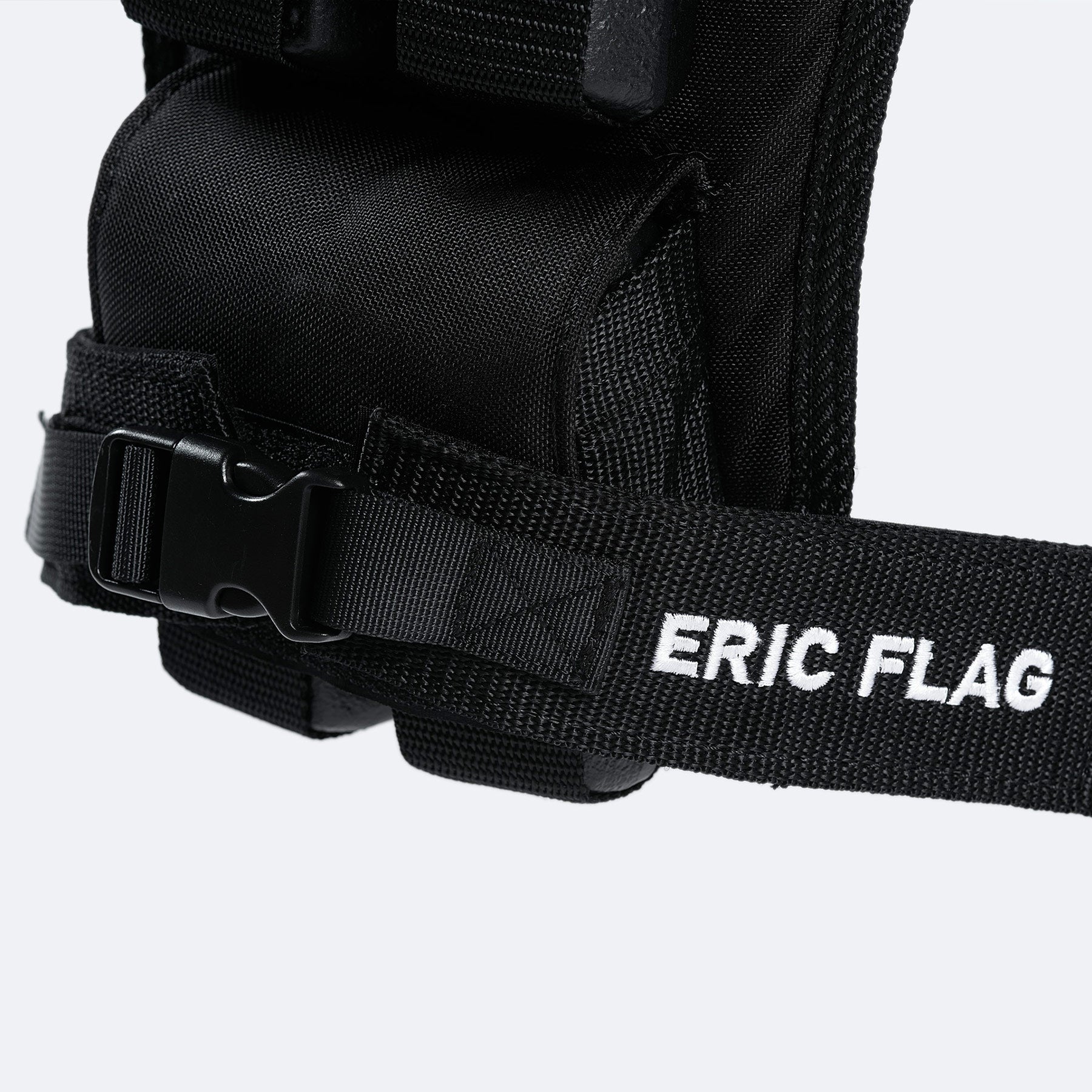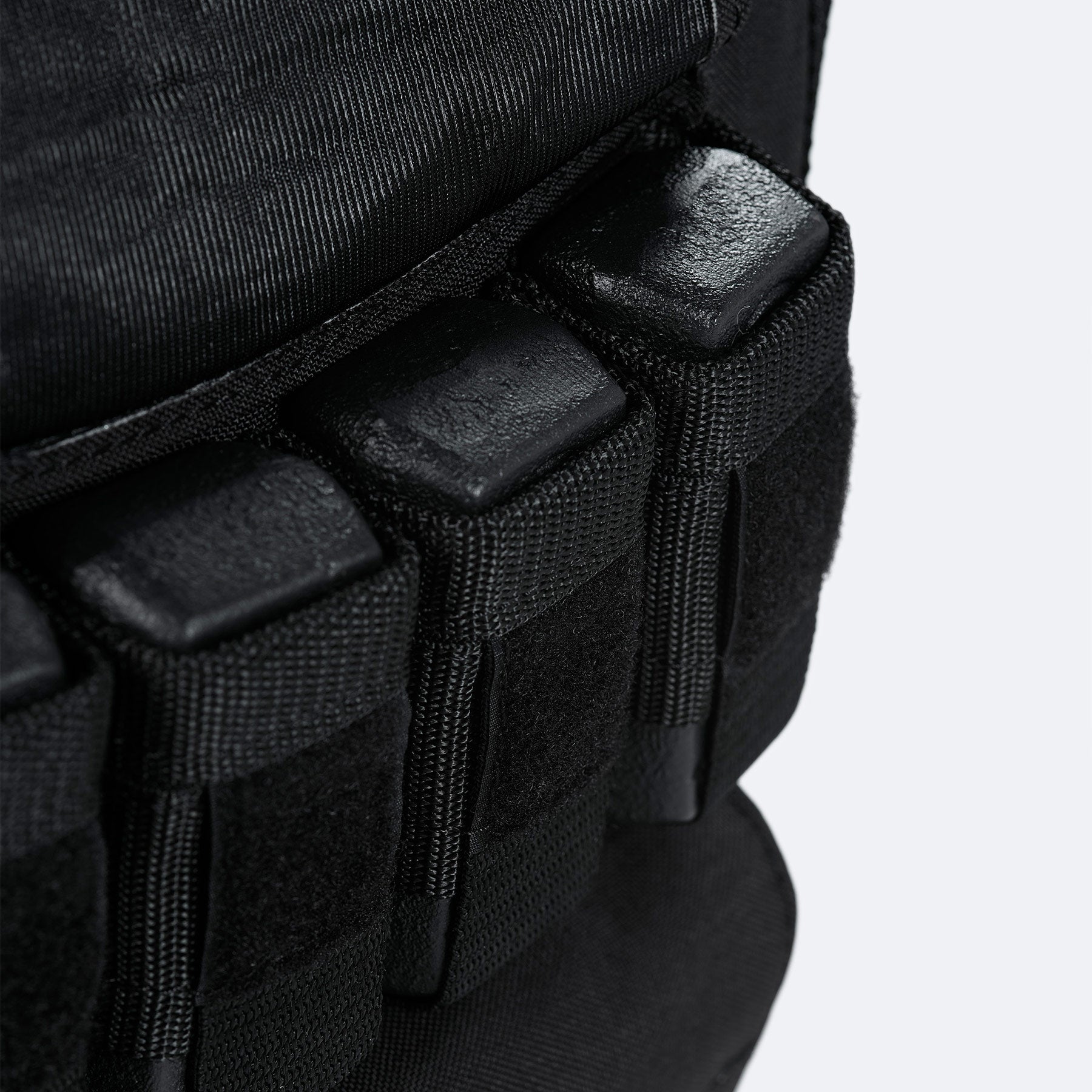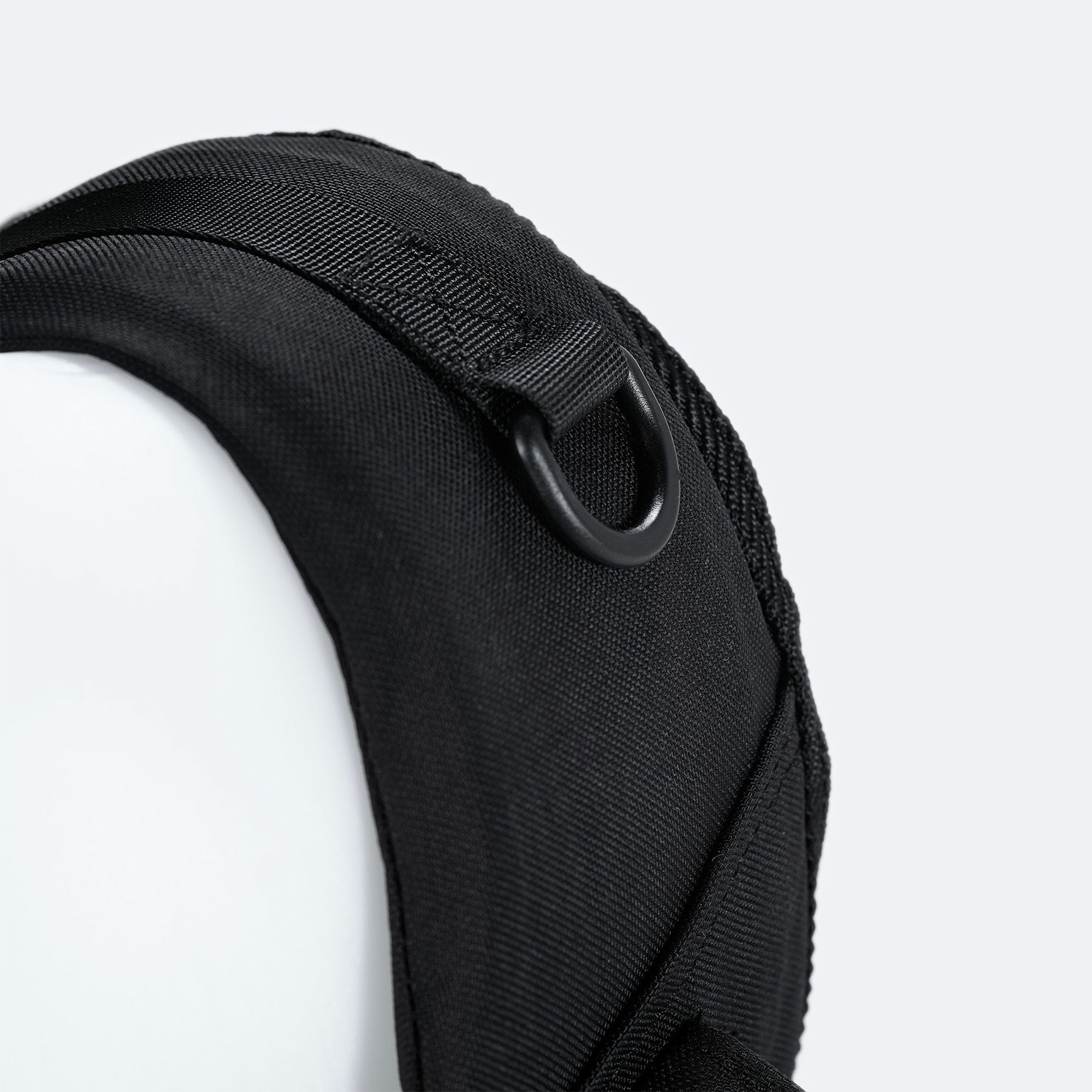 BEST-SELLER
-15% off with NOEL15
Sale price

€124,90
Regular price
(/)
Keep progressing while maintaining freedom of movement with the weighted vest!
👉 Ultra-compact, adjustable weighted vest.
👉 Progressive ballast thanks to different weights.
👉 Suitable for all body shapes.

Adjustable in seconds: easily adapt the vest to your body shape by tightening the adjustment strap. The weight of the vest can be easily adjusted thanks to the steel increments supplied: enjoy maximum versatility!

Ultra-compact: We set out to develop the most compact, form-fitting weighted vest on the market, and we've done it! Thanks to the 8 individual 1.2kg weights supplied with the 10kg vest (16 weights for the 20kg vest), we can guarantee a slim, close-fitting fit for maximum freedom of movement during your bodybuilding, street workout or crossfit sessions.

Infinite possibilities with progressive ballast: Perform in all disciplines by adapting the ballast to your training level and goals. Progress again, gaining strength and explosiveness on exercises such as dips, pull-ups, push-ups, squats and all their variations. Our vests will help you excel!
In strength training, after a certain amount of practice, our bodies get used to it. The exercises become easier and easier and the workouts are not as effective when it comes to just doing more reps.

It is at this point that voluntarily adding weight becomes extremely important in order to continue to progress.

A weighted vest will be the best ally for those who don't want to be burdened with weight discs.

Increasing the intensity of your workouts is a key factor in continuing to build muscle. It's time to start a new cycle of progression by weighting yourself in order to overload your muscles and your body. Weighing yourself down will help you gain strength and explosiveness.

This is also a great decision for Street Workout and Crossfit practitioners!

Indeed, it will allow you to improve your grip and to obtain a stronger grip, as well as to weight any movement, very practical when you master a progression towards a figure, but the next one is still too difficult. It is also possible to link training circuits that have become too easy with body weight, with a weighted vest that will not prevent any movement.

Read Eric's article on our blog: Why use weights to progress faster?
Weighted vest of 20 kg : 900 g when empty. 16 pockets containing 16 weights of 1,2 kg.
Weighted vest of 10 kg : 600 g when empty. 8 pockets containing 8 weights of 1,2 kg.

Manufacture: Weighted vest made of nylon and TPE foam. Weight in tempered steel with anti-rust coating. Due to manufacturing conditions, a variation of up to +2% of the actual weight compared to the advertised weight is possible. You could therefore receive a weighted vest a few hundred grams heavier than advertised. Better more ballast than not enough 🙂

Washing: You can wash your weighted vest by hand. To do so, remove the weights, wash the vest with anti-bacterial soap and hang it up to dry.

Package contents: 1x weighted vest, 1x tightening strap, various vest weights and user manual.
Weighted Vest 10 & 20kg
Sale price

€124,90
Regular price
Choose options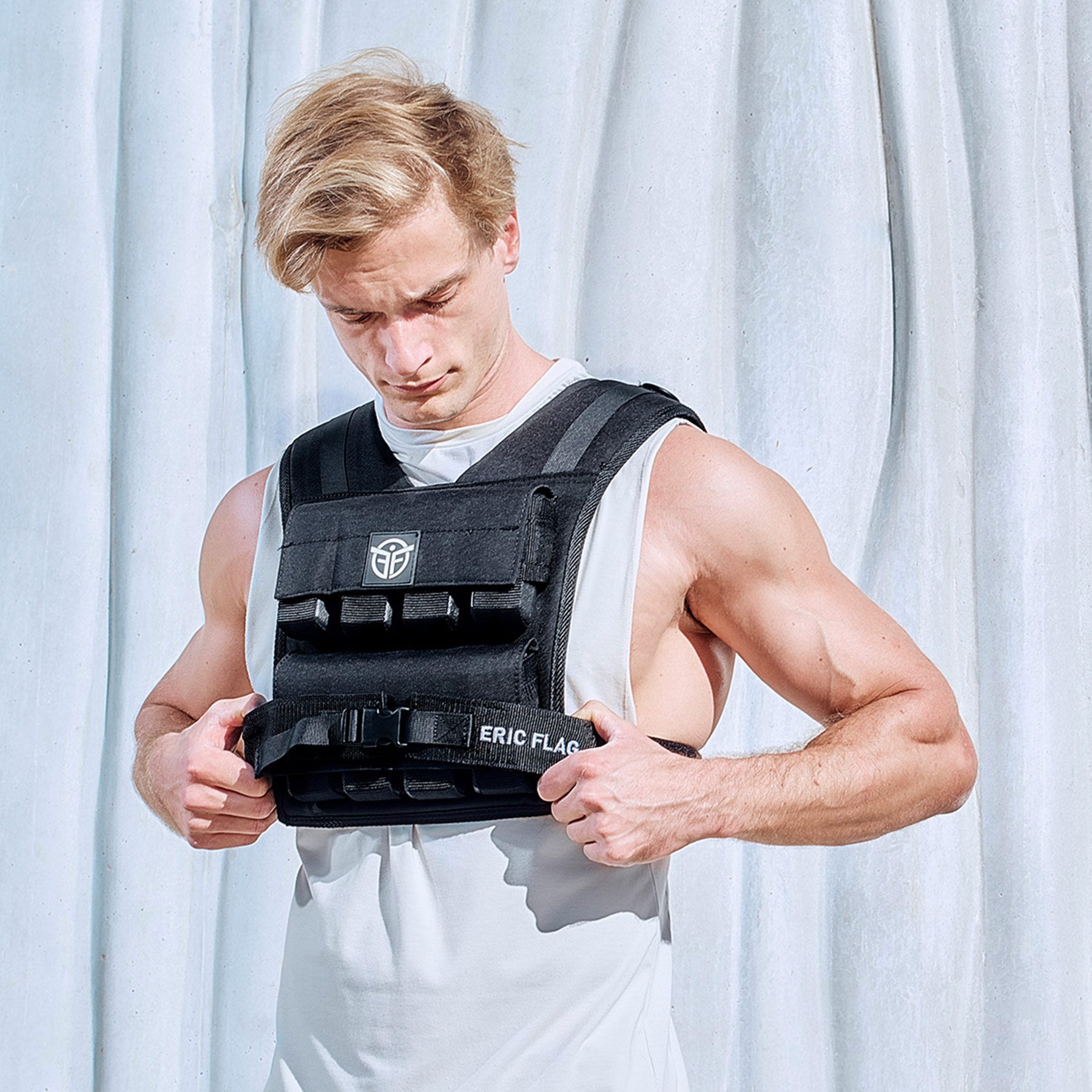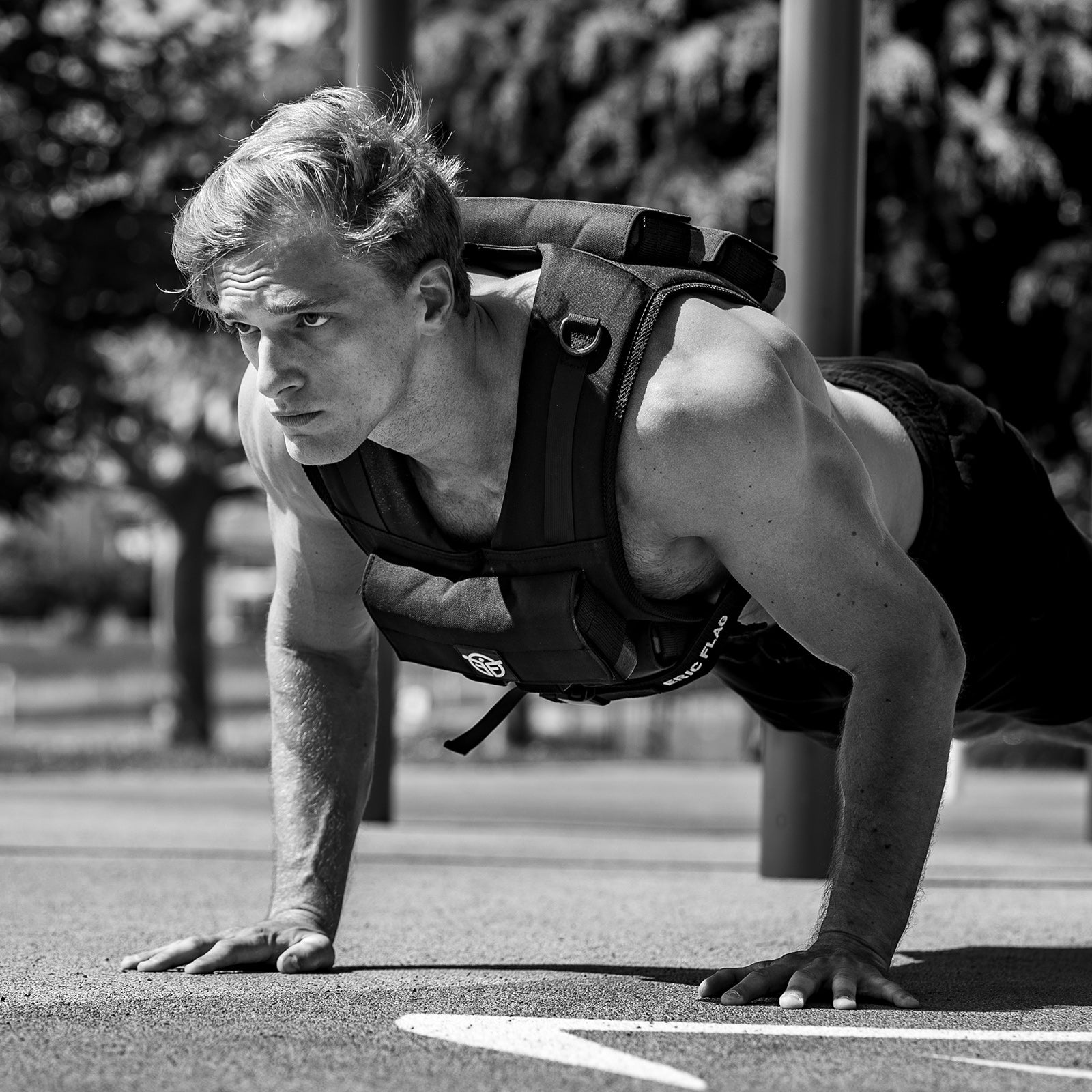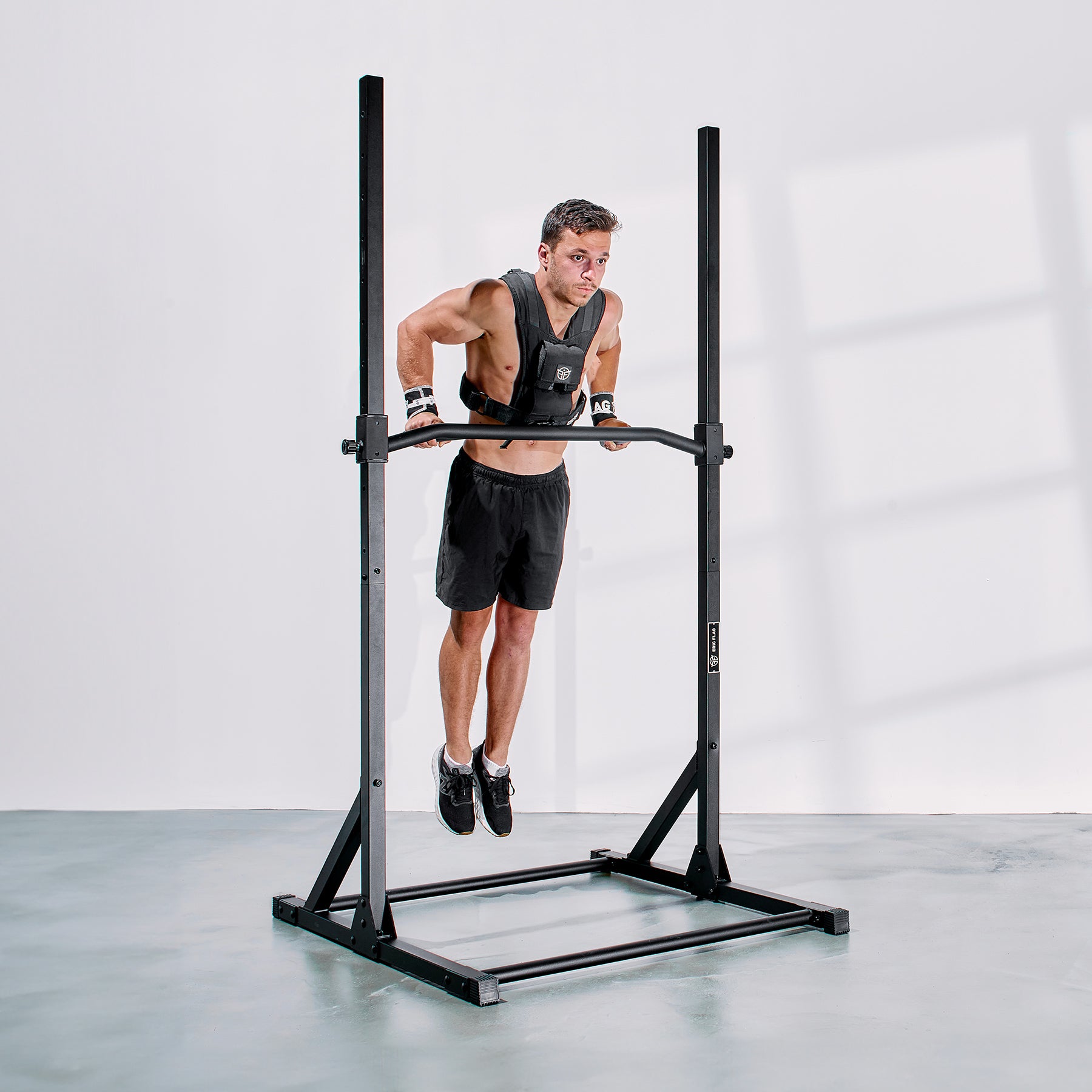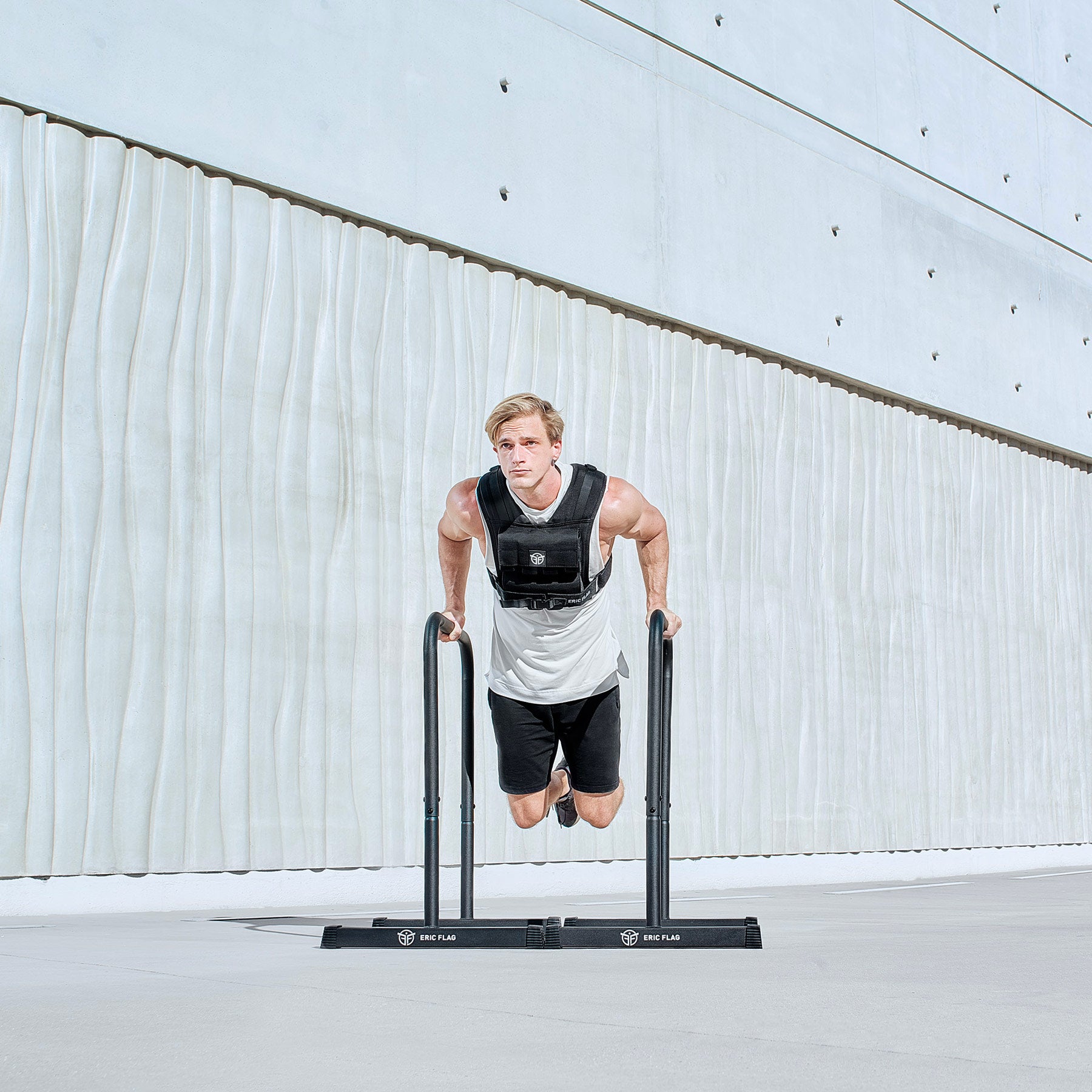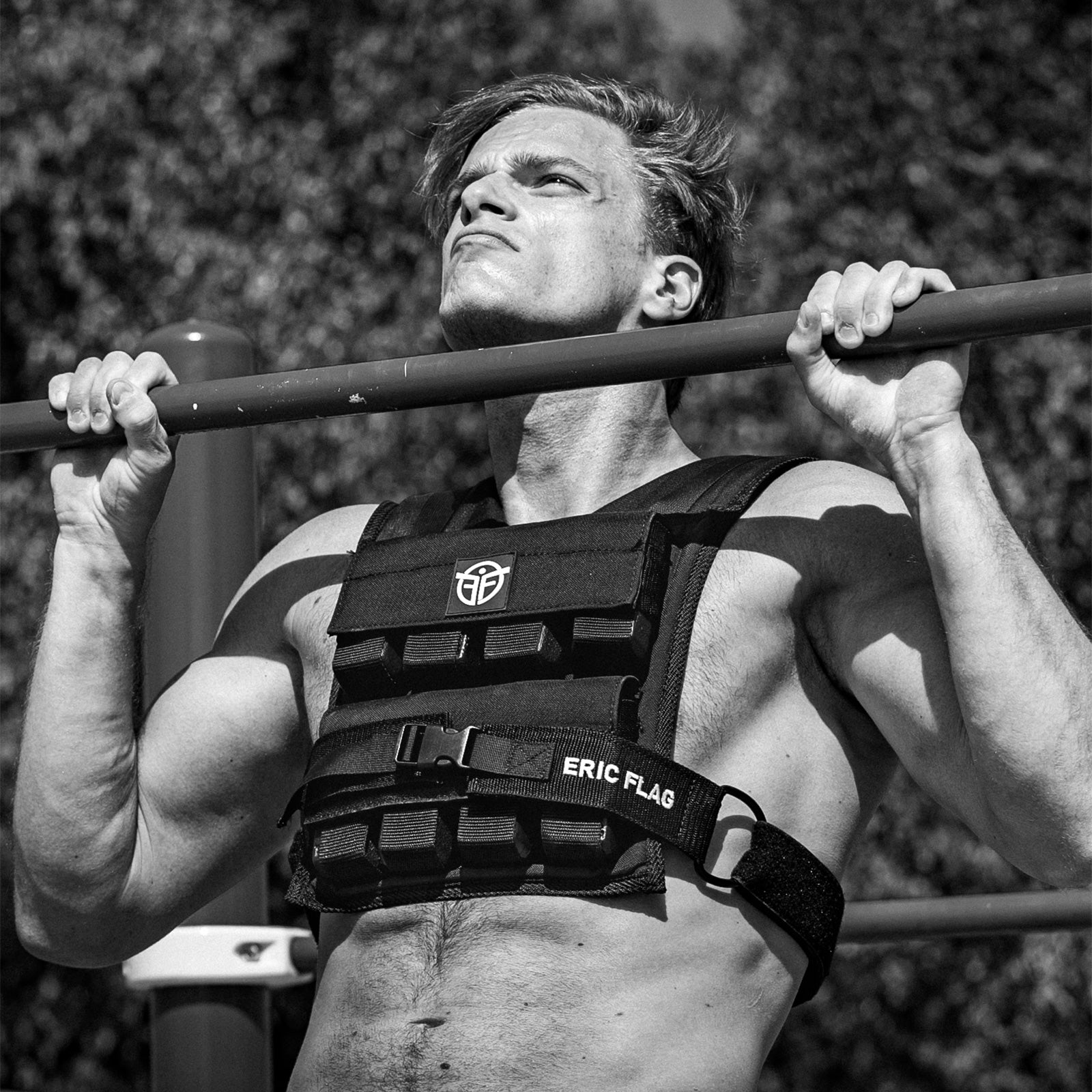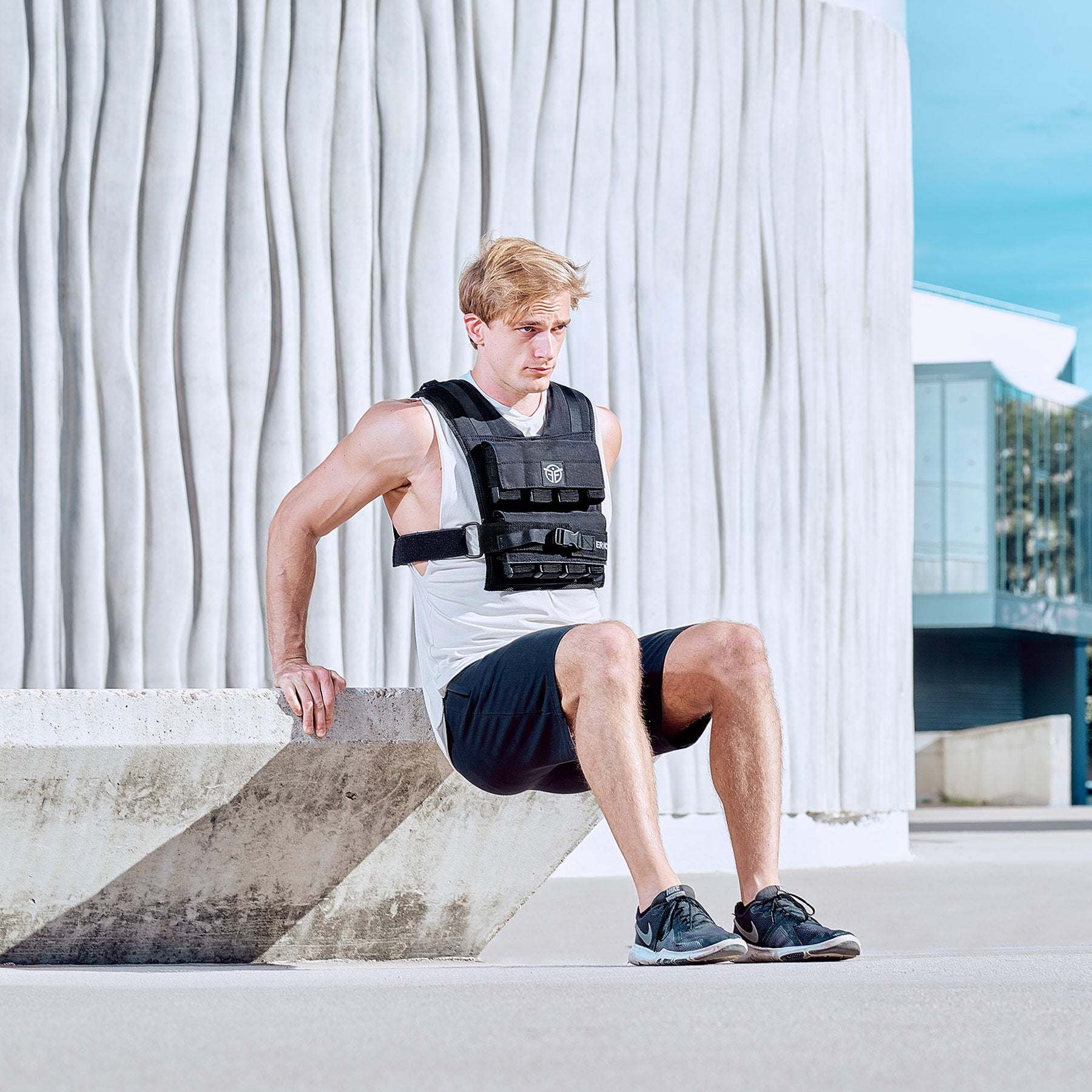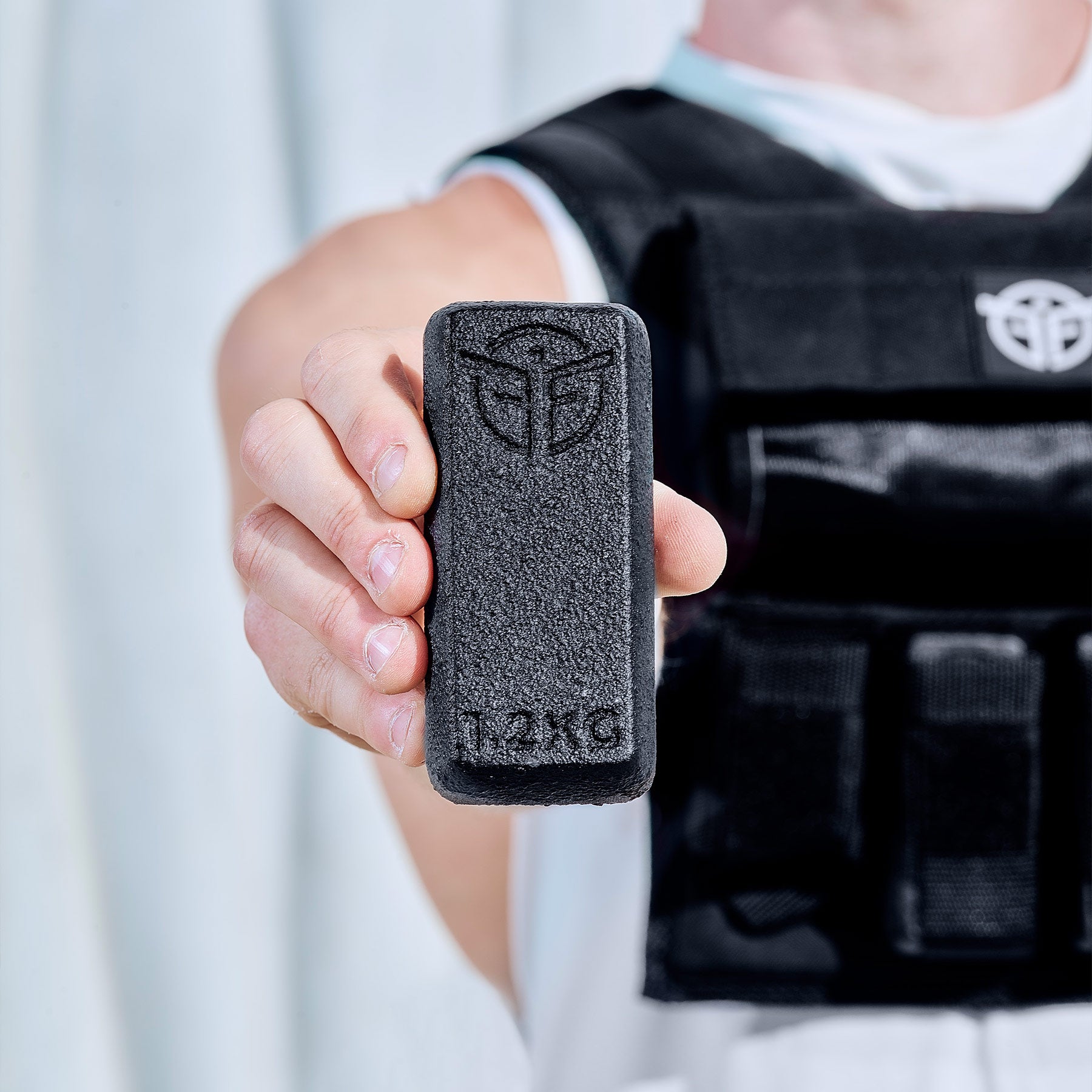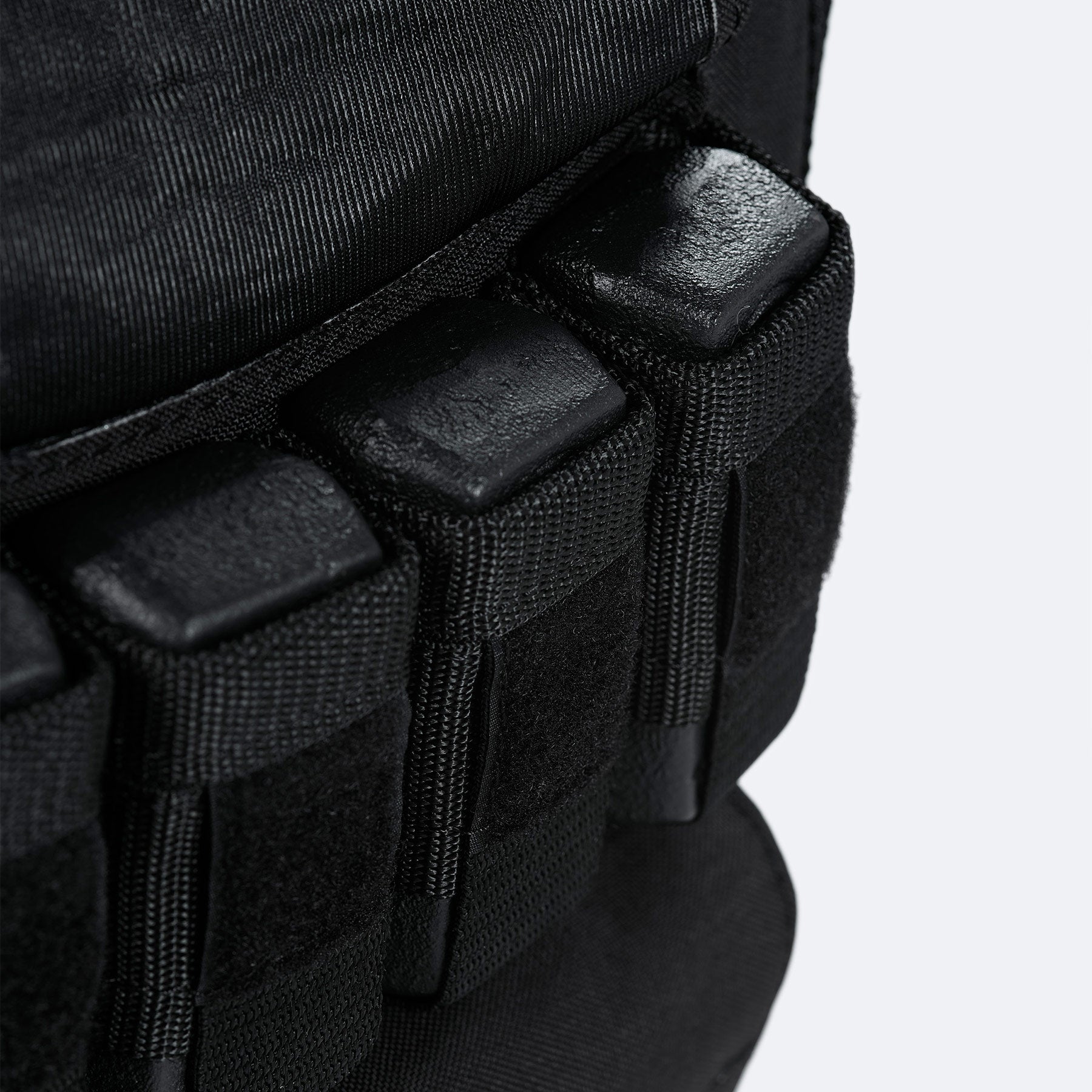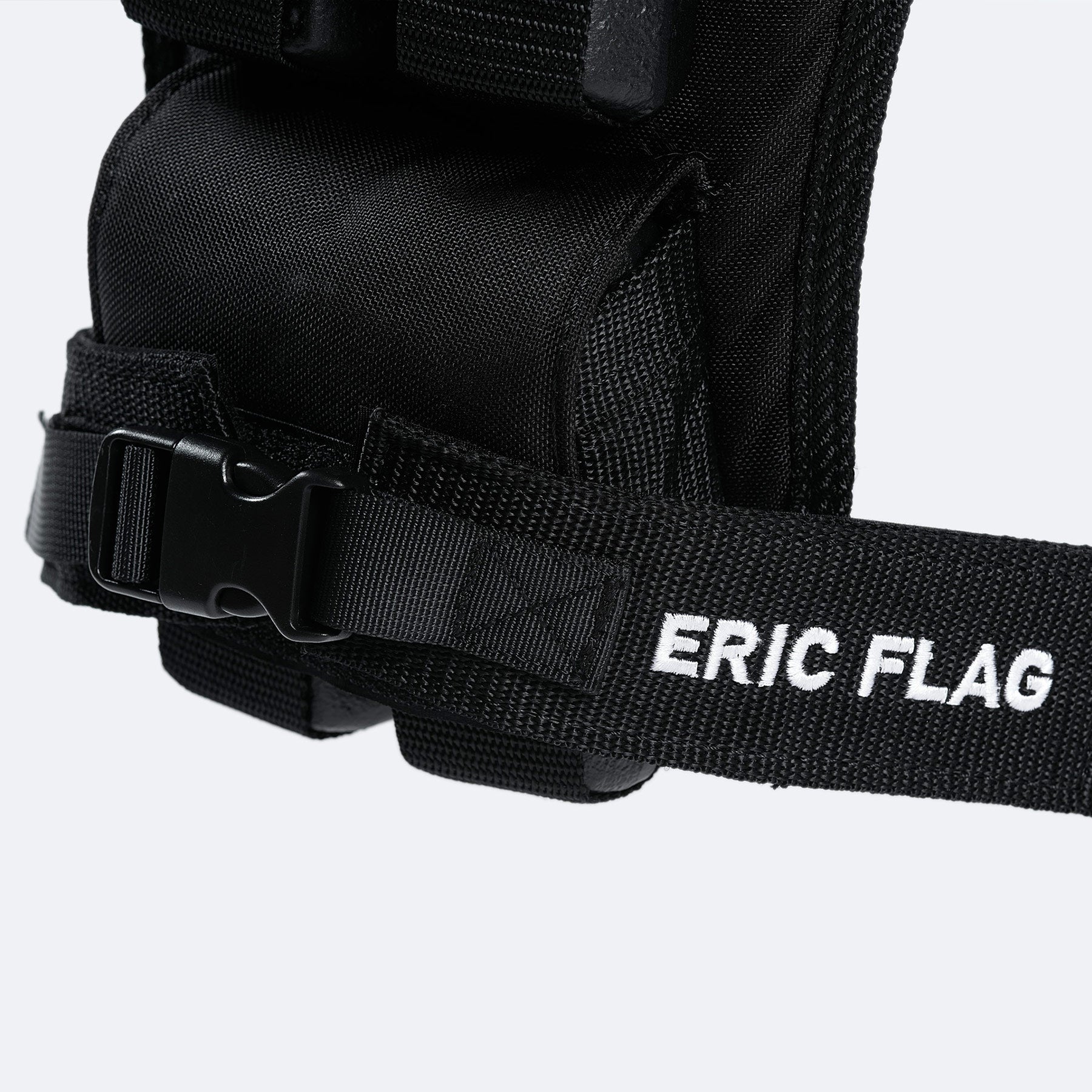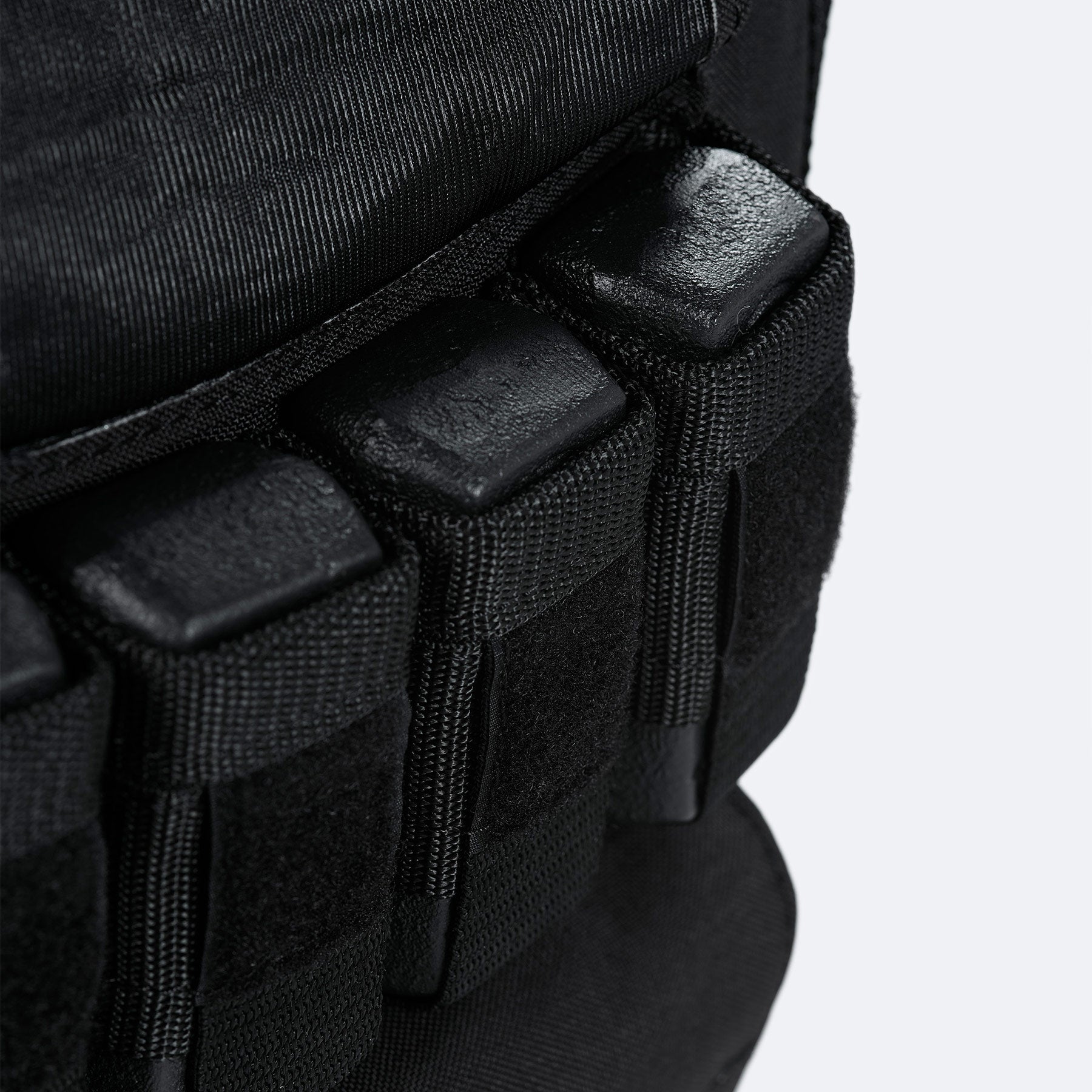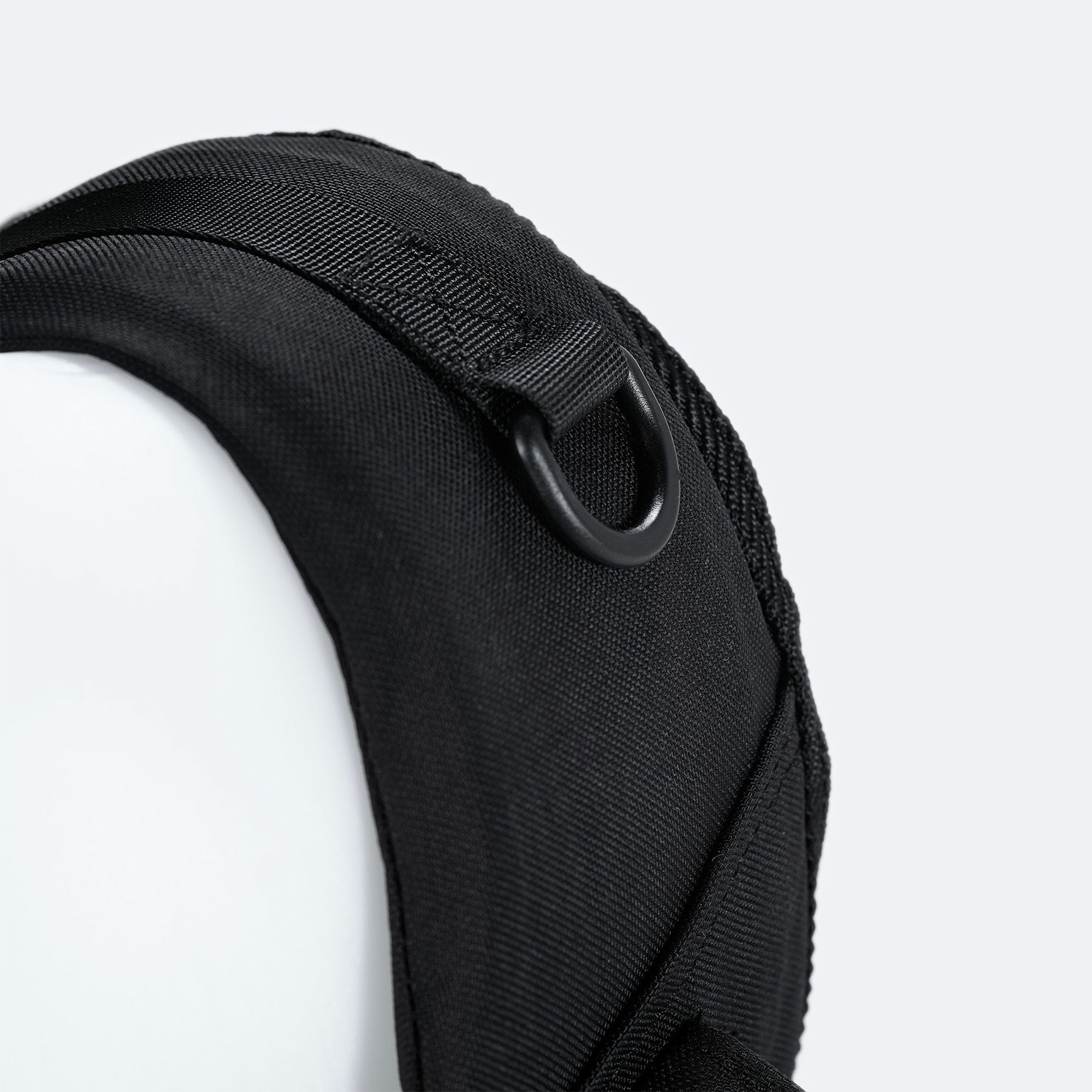 Discover the Weighted Vest in video: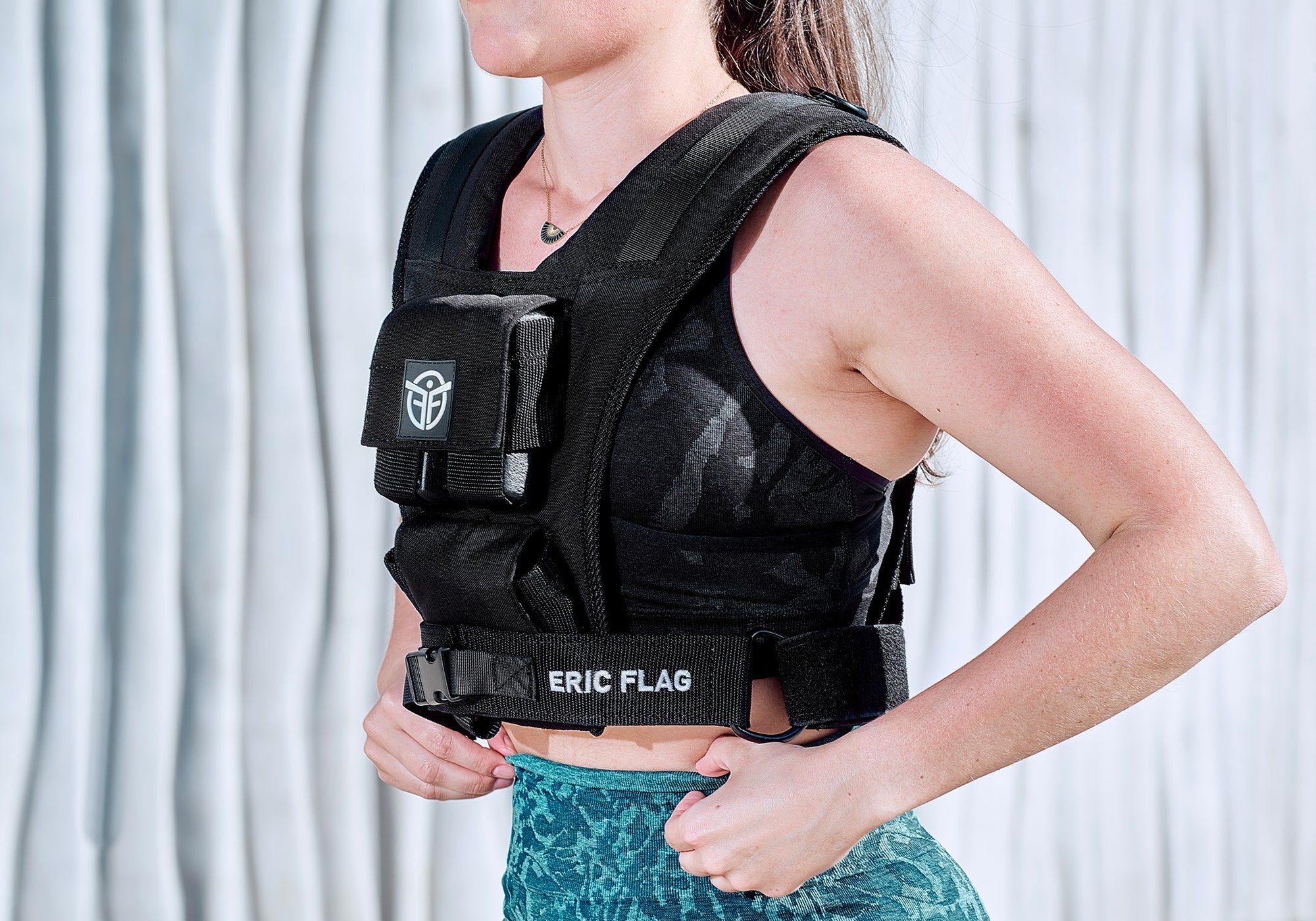 DESIGNED FOR EVERYONE.
Close to the body.
When we designed our weighted vest, our goal was to make it as light as possible despite its weight.
Thanks to its close-fitting and compact design, arms, shoulders and hips remain free to move in a natural way.
Our custom-made weighted vest is adapted to all morphologies to guarantee you a great freedom in each of your movements!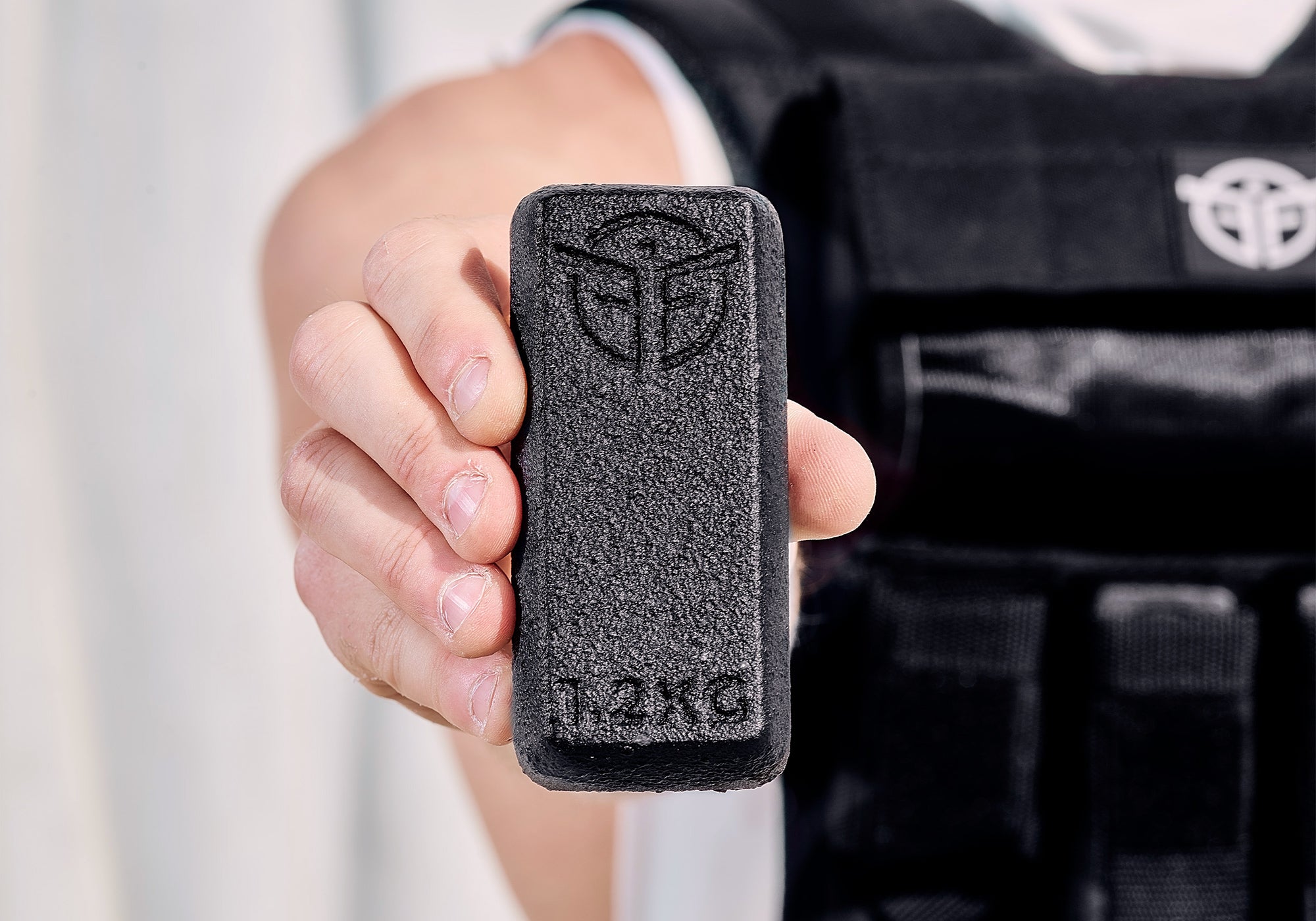 LESTÉ GLOVE
Easily adjustable up to 20 kg.
A weighted vest that adapts to your training level and your own goals thanks to the 1.2 kg hardened steel weights.
Excellent
Easy grip and super-comfortable vest, you can feel the meticulous design.
At the top
I previously had a weighted vest from another brand (starts with Decat, ends with -on)... day and night.
Eric's vest is much more ergonomic, offers many more options for size and weight adjustment, and is very comfortable (for a 20kg vest).
I clearly recommend