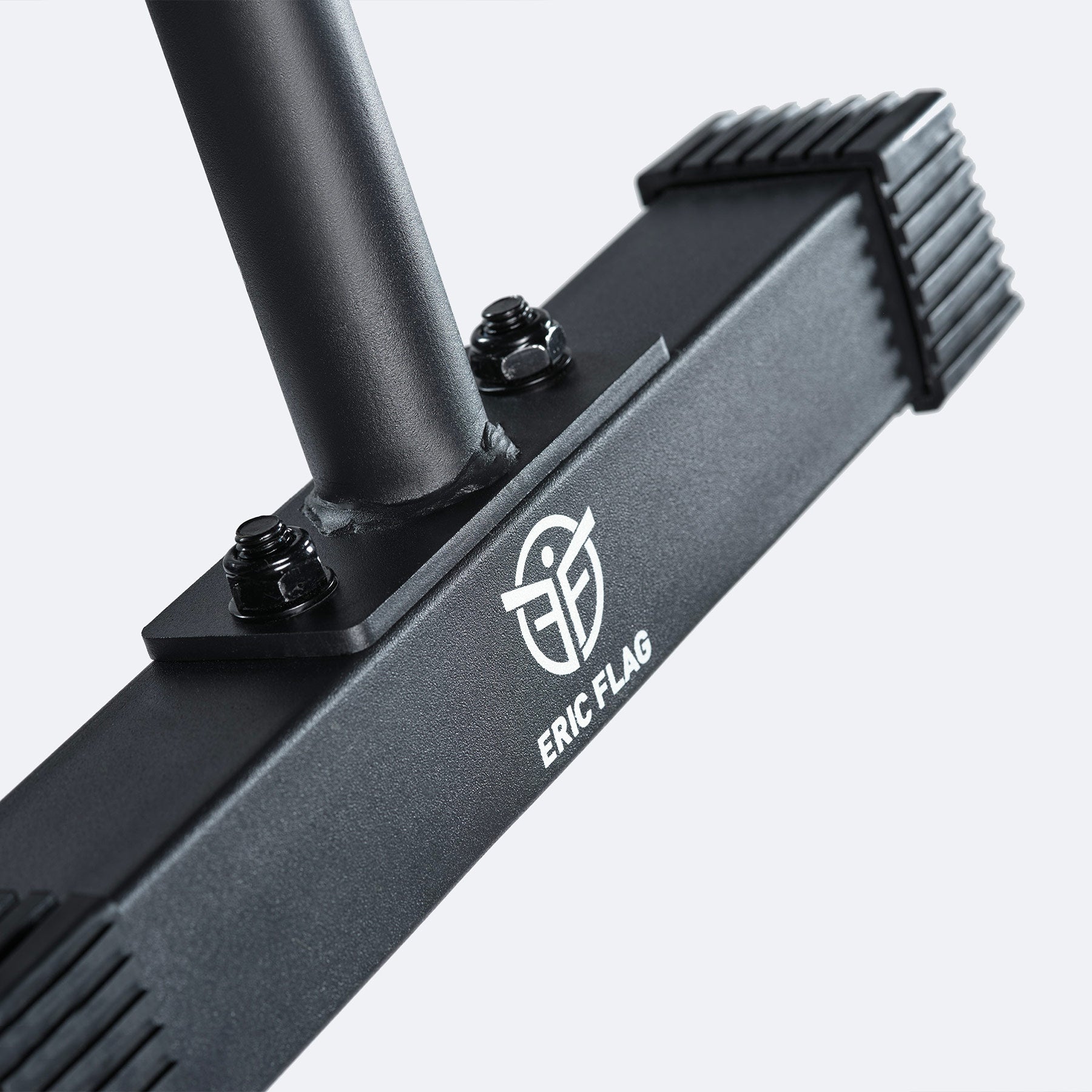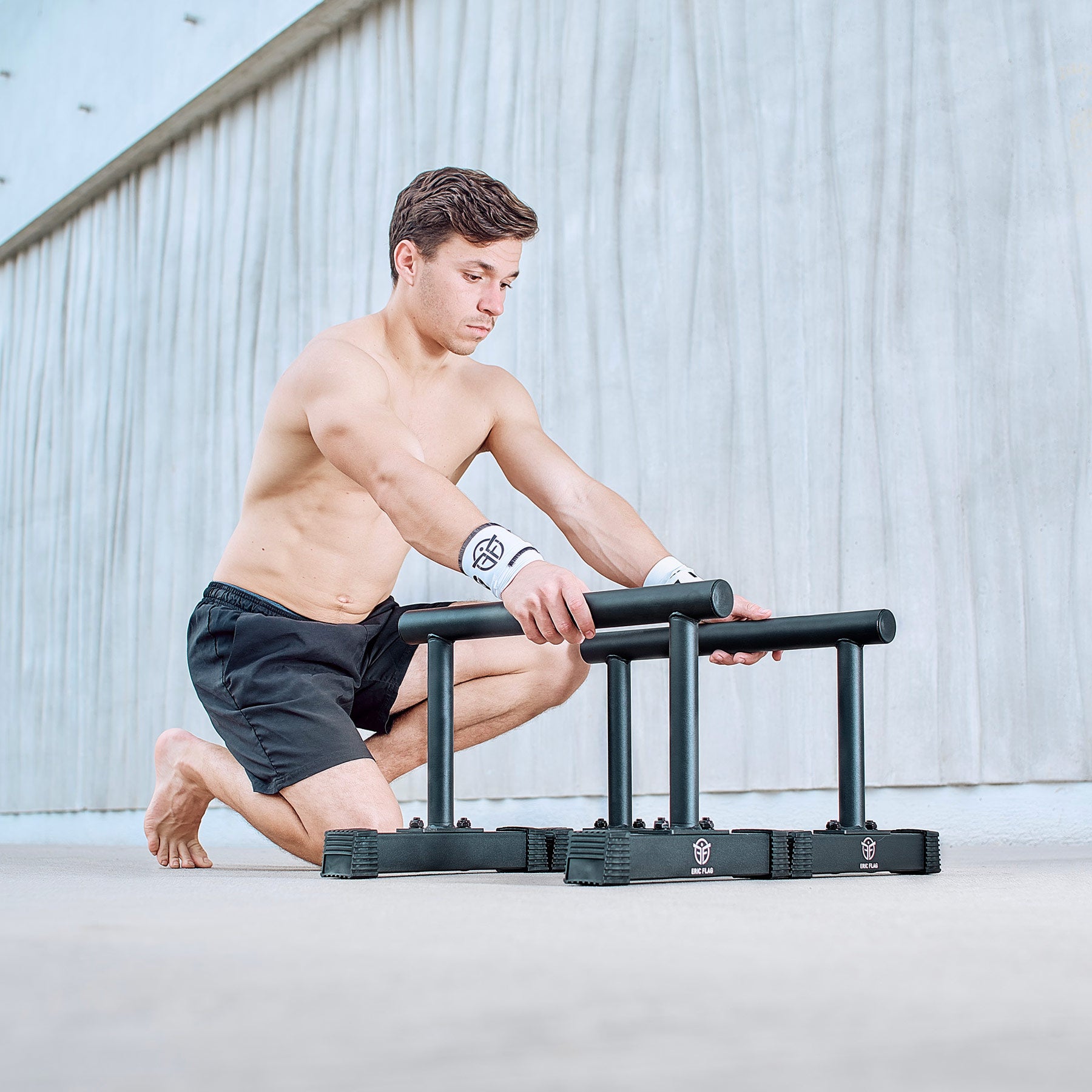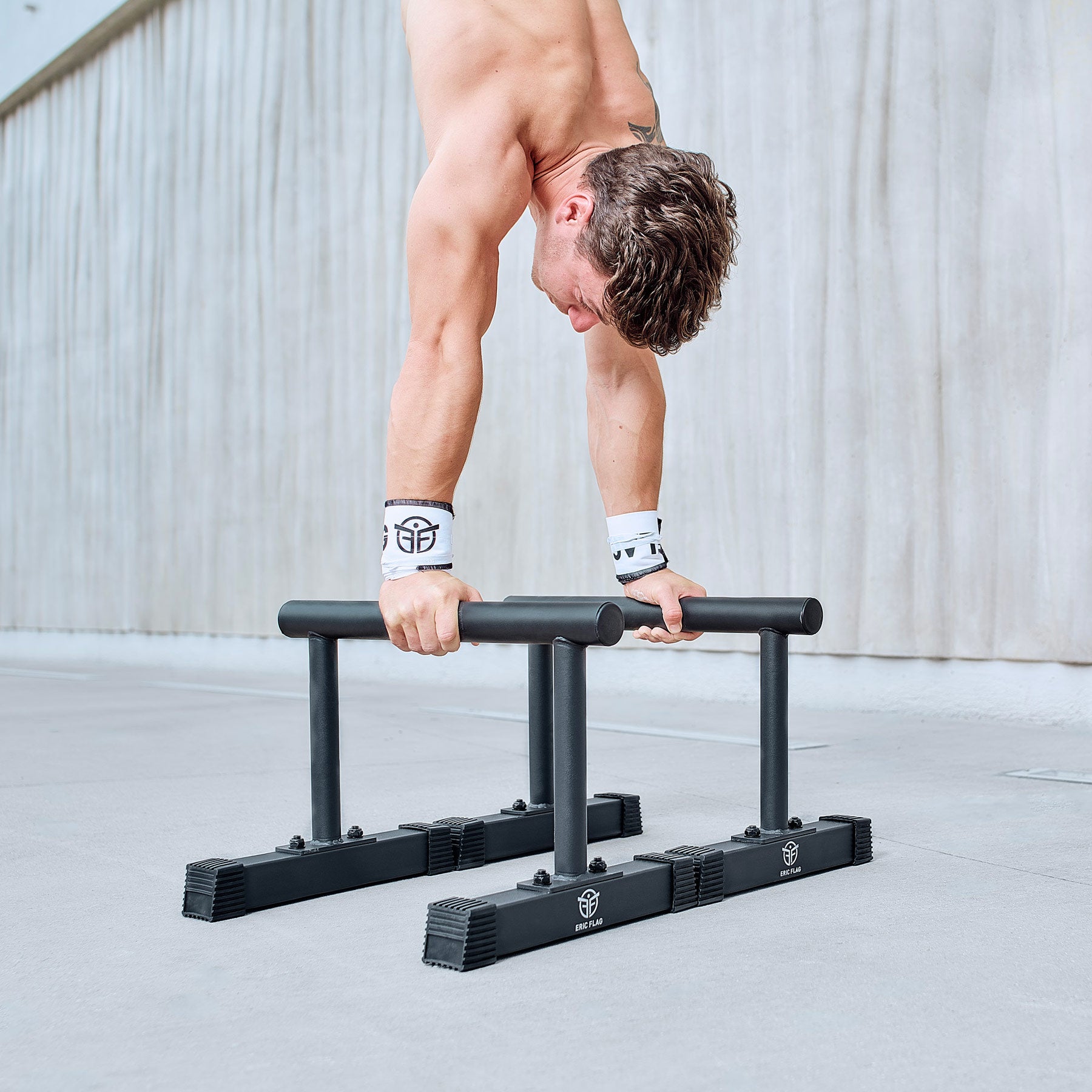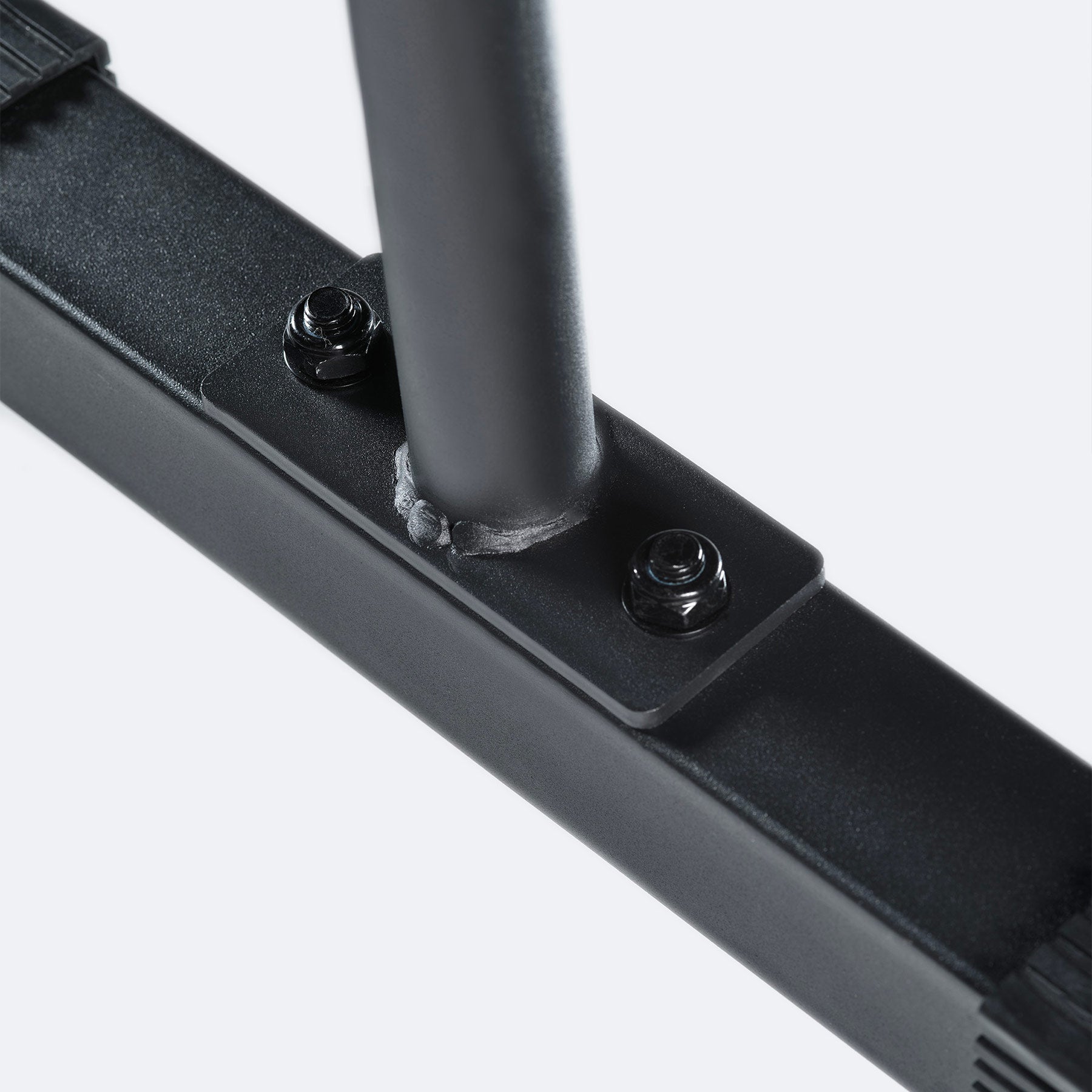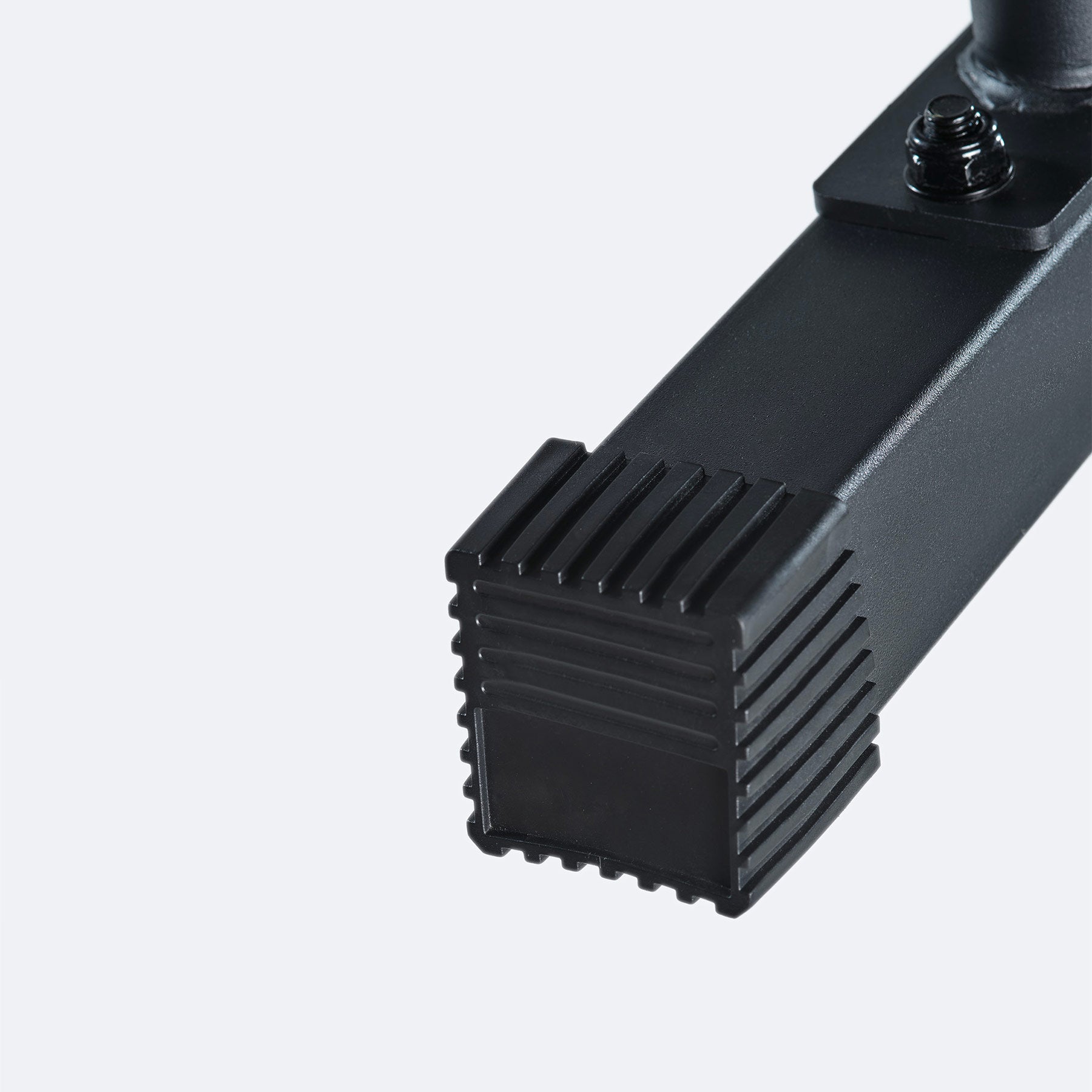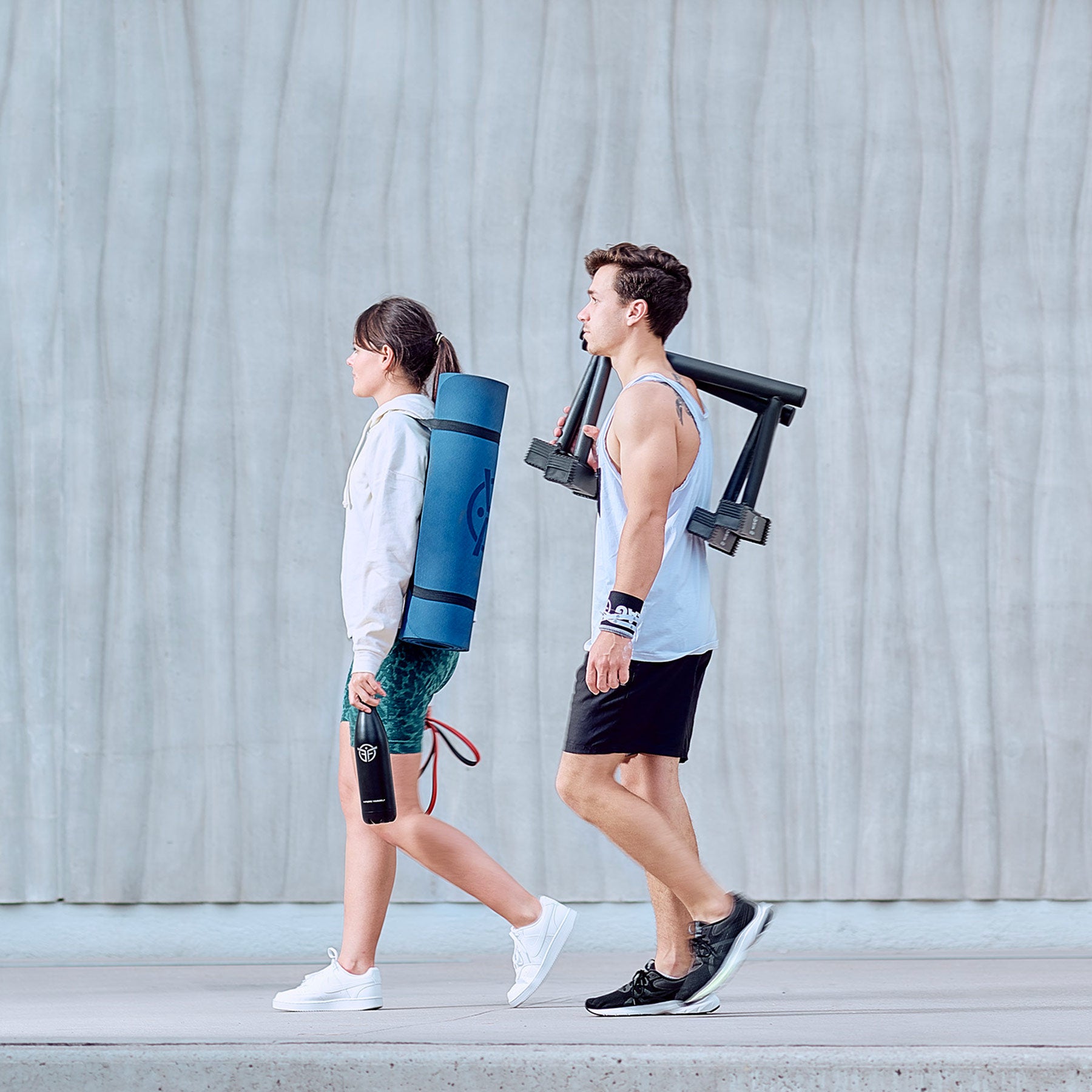 Parallettes
Ultra-polyvalent steel parallel bars to train anywhere!
- Anti-slip pads for optimal stability.
- High quality steel, thicker than average.
- Ultra-strong, up to 250 kg load.
- Easily dismantled and transported.
Parallel bars with optimized dimensions: Dimensions chosen to the centimeter for a versatile daily use. All in an easy to carry format!
Optimal Grip : The diameter of the top bar (Ø 4.5 cm) is modeled after the bars used in Street Workout parks to give you a good grip and better balance for each exercise.
High quality steel: Thicker than the norm to guarantee extremely durable parallel bars for Street Workout. Slightly smoothed texture for a better grip and maximum comfort and aesthetics.
Non-slip rubber pads: Located on each end of the feet, the pads improve stability on any type of terrain and help prevent damage to your floor indoors.
Easy to assemble: User manual included with the parallettes. All assembly tools are included as well as spare parts.
Discover Eric's article on our Blog: Successfully holding Handstand
Perfect
Lifting bars for my son's 12th birthday. And here's a happy child, proud to show his coaches that he has quality equipment that will make him as strong as his role models.
Mom is delighted with the value for money, the care taken with the parcels and the fast delivery.
Package in perfect condition
I received my parcel on time and would 100% recommend the store from Eric Flag 🖤💪