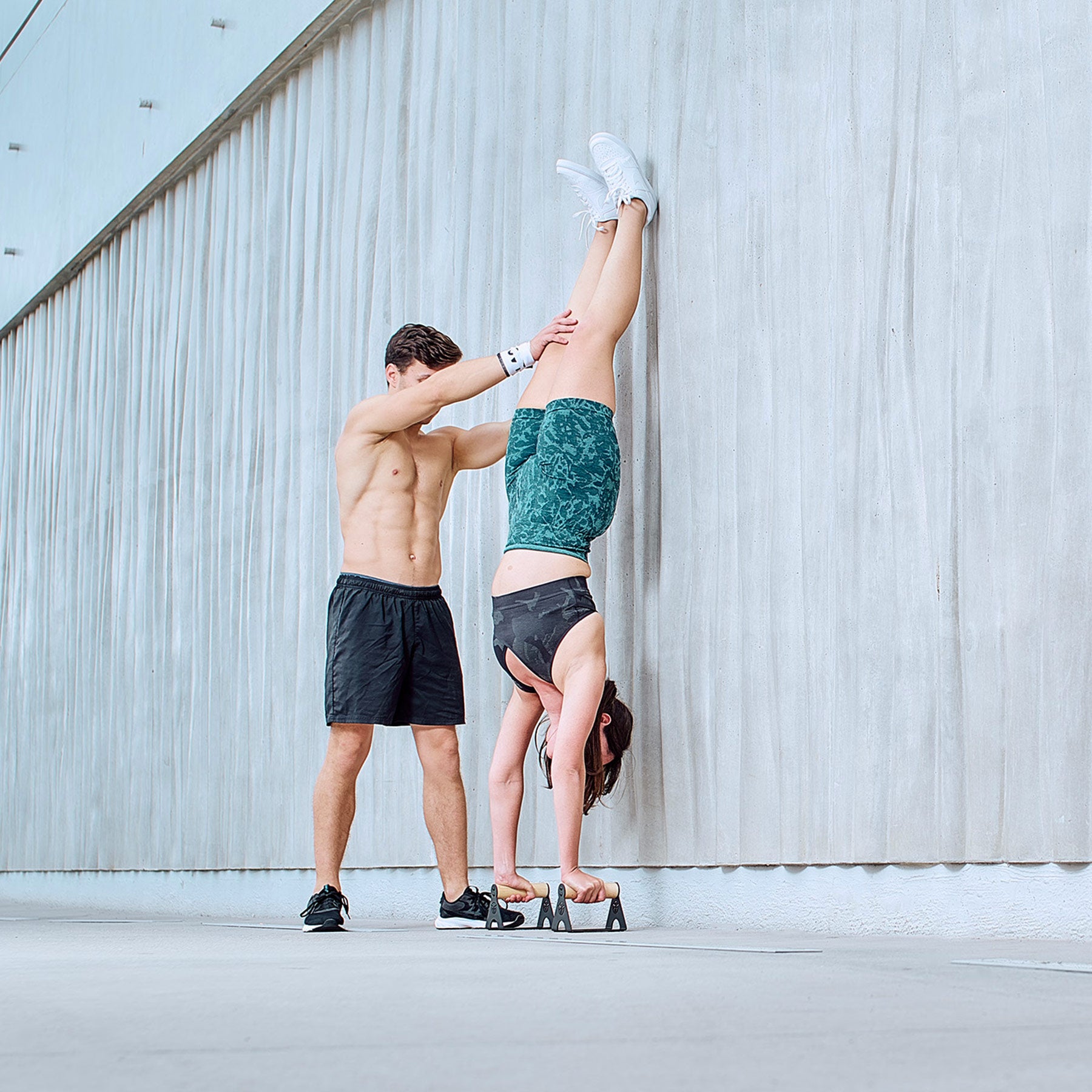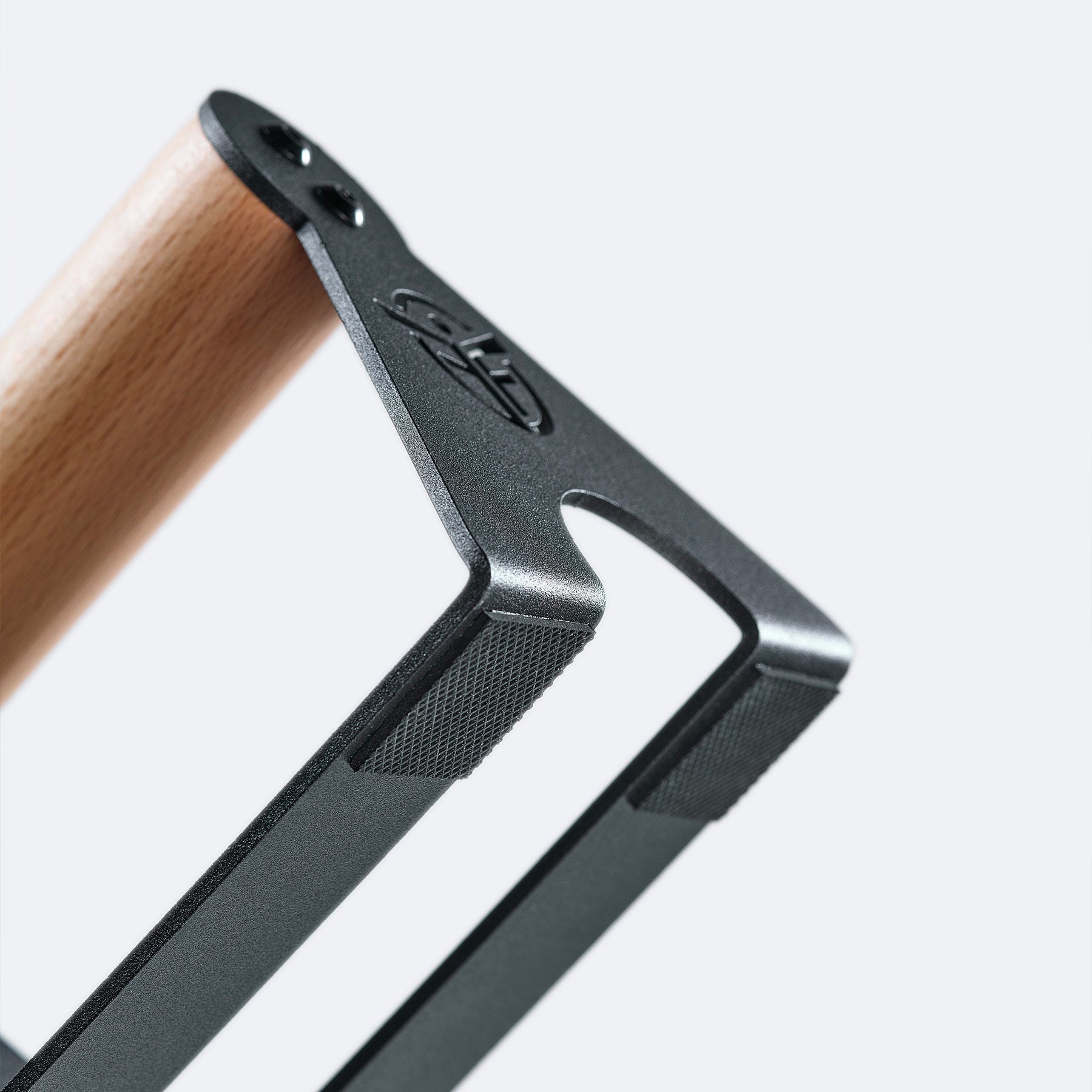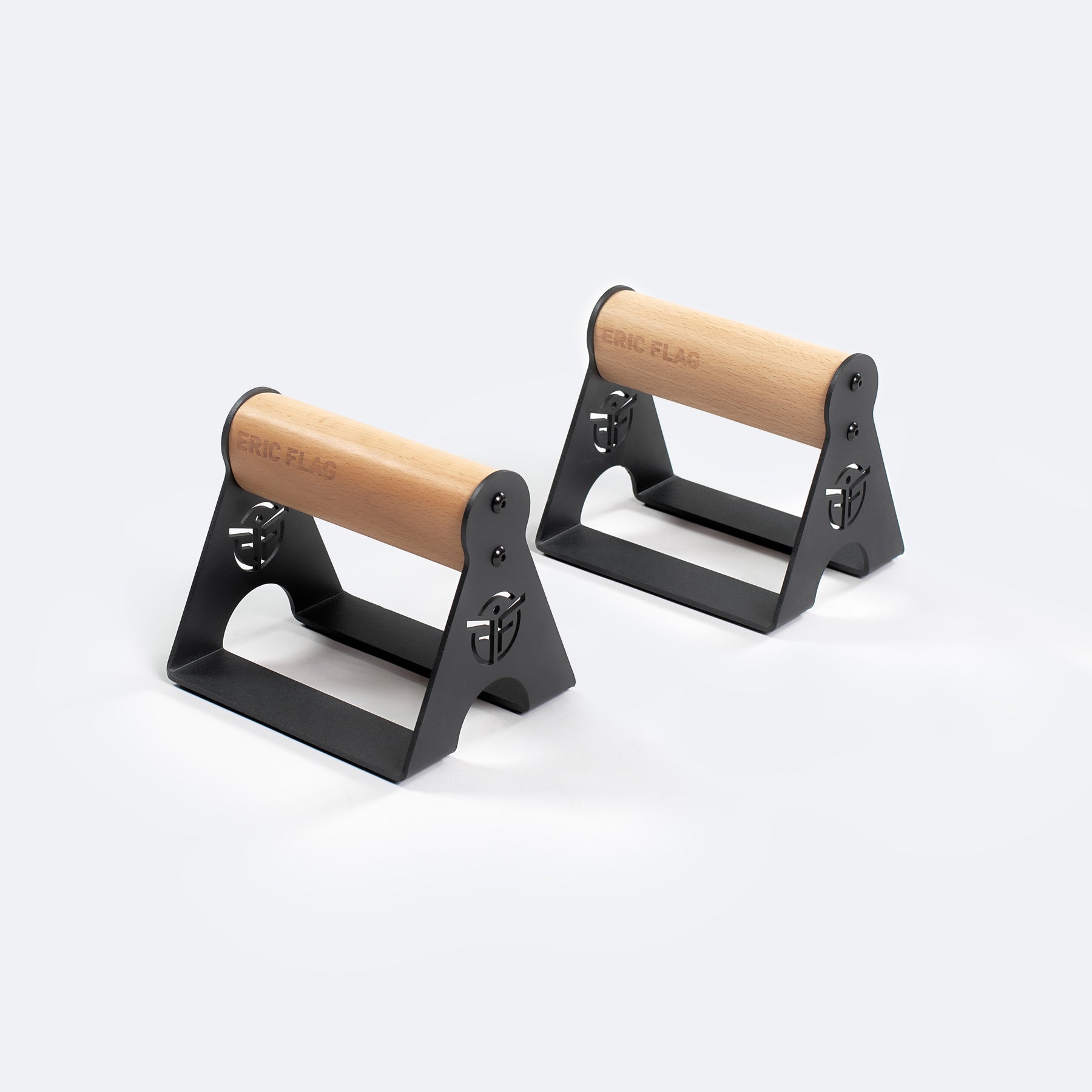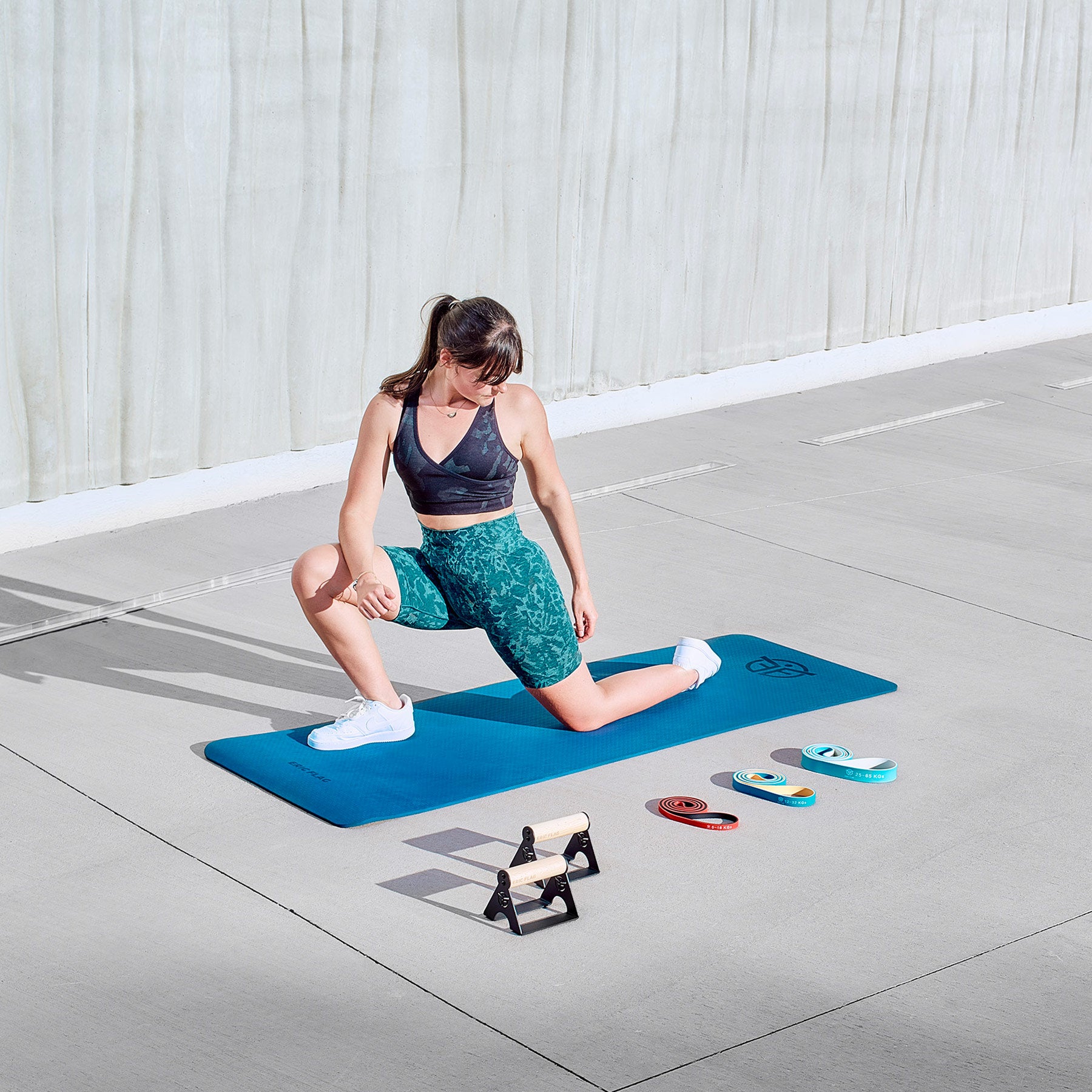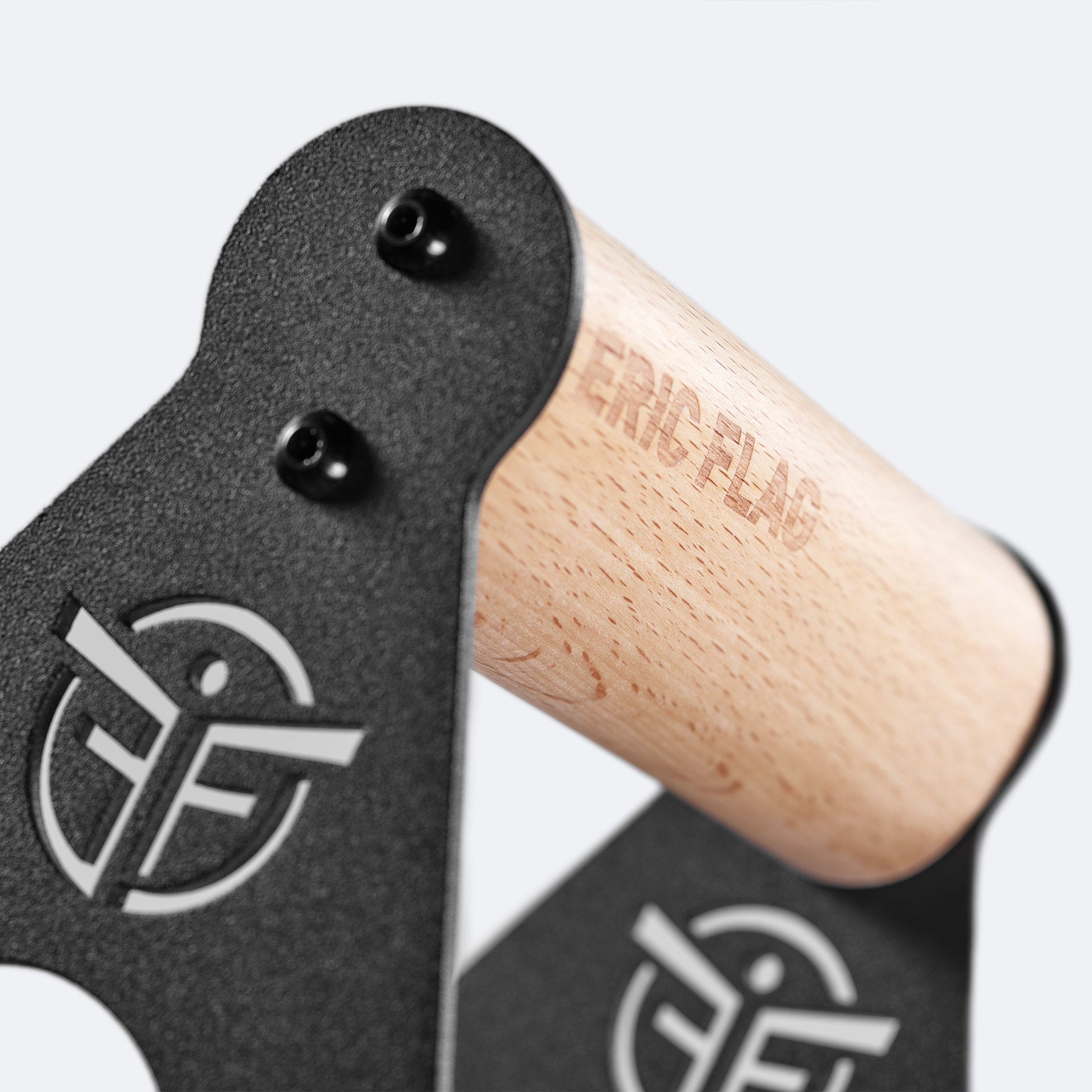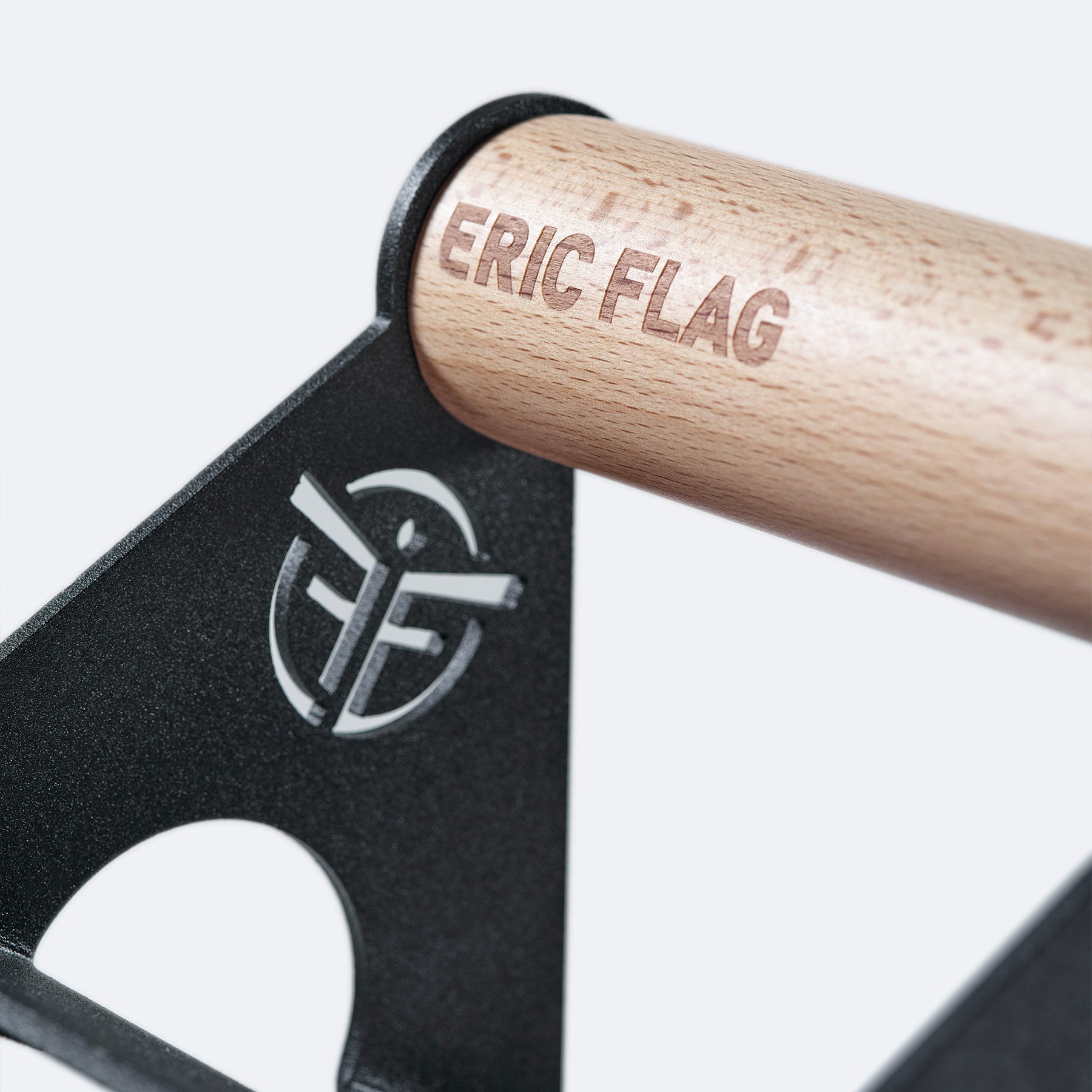 Push up bars
Relieve your wrists and gain more range with push-up handles. Available in two versions.
- Comfortable to use.
- Steel & Wood alloy for an absolute longevity.
- Non-slip pads for optimal stability.
- Compact and easy to carry.
Available in two versions: Round handles called "classic" of 4 cm in diameter and ergonomic handles called "oval" of 4 x 5 cm. They will fit perfectly in your hands! 
Relieve your wrists! Push up bars are a real asset to have to multiply the possibilities during your workouts. In addition to protecting your wrists during exercises that normally require you to put your hands on the ground, they also allow you to increase your range of motion.
Compact dimensions: 15 cm long by 10 cm high. Weighing less than 2 kg per pair, the push up bars are easily transportable, so you can take them everywhere with you. 
Premium Quality: Made of high quality steel and beech wood, our push up bars are renowned for their remarkable strength and durability. They will offer you a unique comfort in the hand for the best workouts and street workouts ever!
Stability & Grip : The anti-slip pads placed under the steel surface, guarantee stability and grip throughout your training, they will also allow you to protect your floor in indoor use. 4 additional anti-slip pads are provided to change them in case of wear (we think of everything!).
Ultra-versatile equipment: The push up bars offer maximum versatility with a multitude of possible exercises (handstand, L-Sit, plank and many more...).
Discover Eric's article on our Blog: The best equipment for starting sport at home
Solid as you'd expect
These handles are powerful: excellent grip (ergonomic handles), quality materials (wood and cast iron -> good luck breaking them), sober but elegant design. Price is high, but so is quality, so that's not a problem. In short, perfect handles for flex with your best handstands.
Question
Hello, what is the difference between the round and oval handles in terms of grip?
Hello,
The ergonomic handle is designed to encompass the whole hand.
We also wanted to offer a 'classic' round version.
It's a matter of taste :)
At the top!
Very good quality.
Fast delivery.