How do I add weights?
Start by inserting the weights through the bottom pockets. A few centimetres separate the top and bottom pockets. If you start by adding weights from the top, you won't be able to insert them from the bottom.

How do I remove the weights?
To remove the weights, work in reverse. Start by removing the weights from the top pockets to free up access, and then remove the weights from the bottom pockets. 

Advice
We recommend that you load the weights in a balanced and symmetrical way between the front and back, as well as between the left and right sides of the vest.

If you have any questions about the weighted vest, please contact us:
sav@ericflag.com or WhatsApp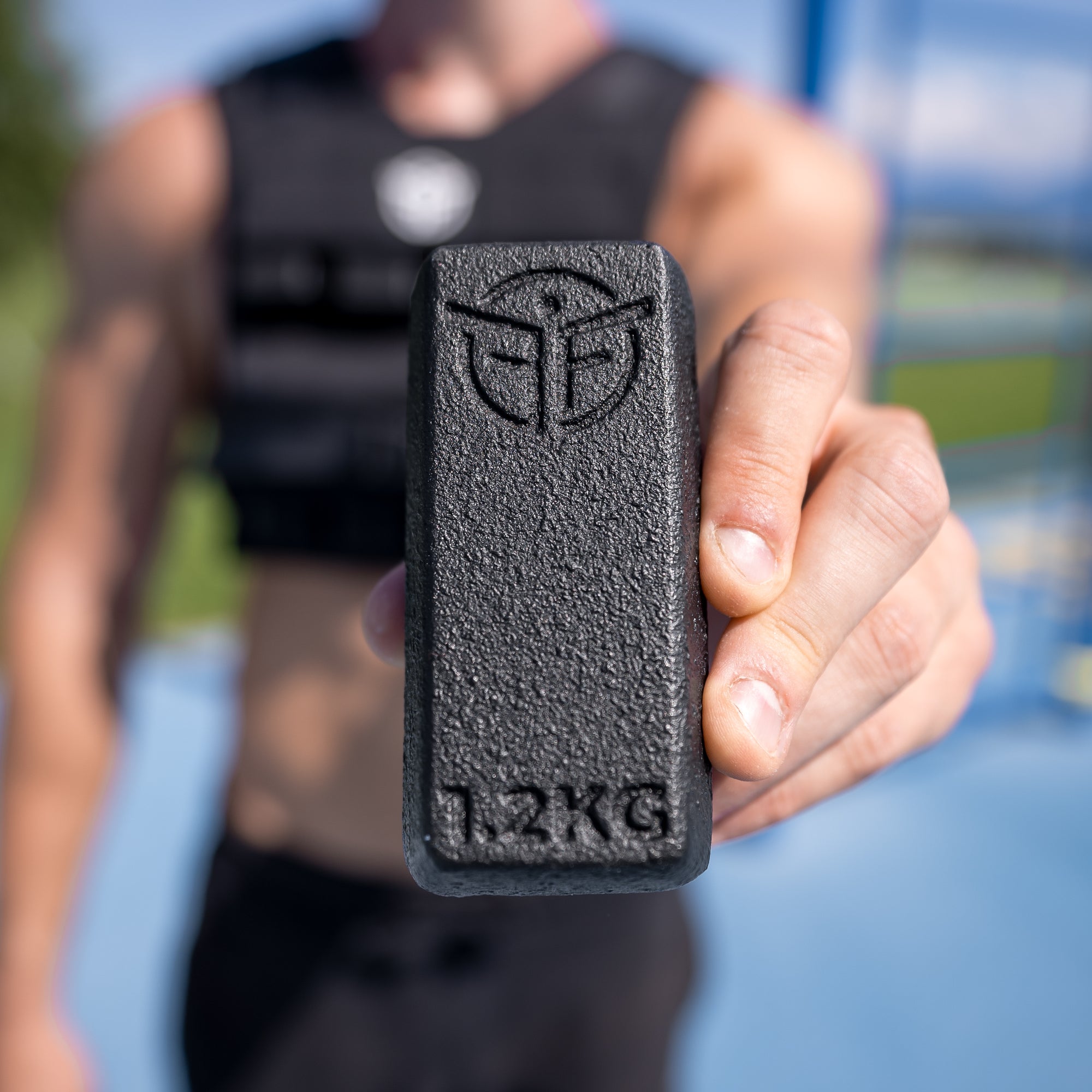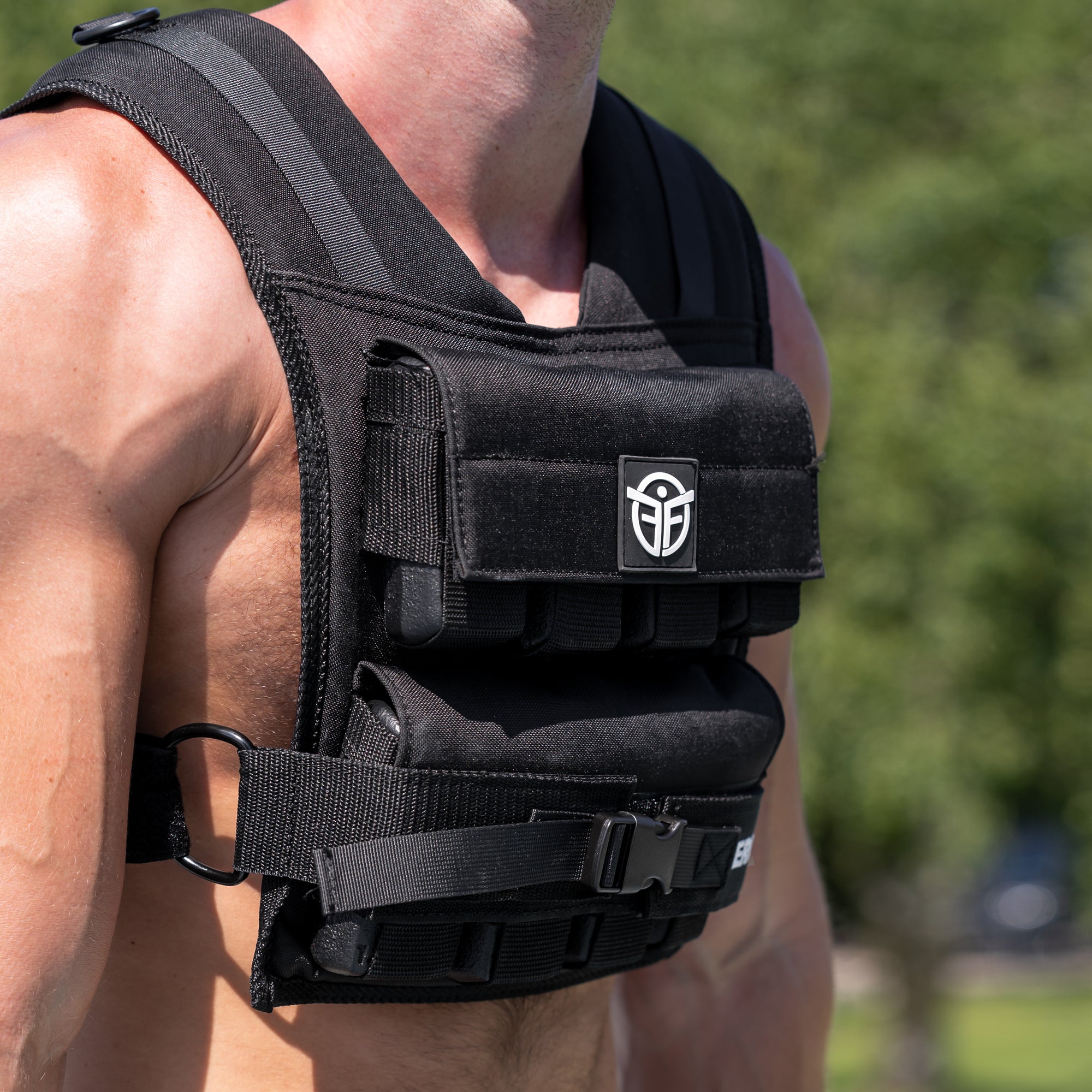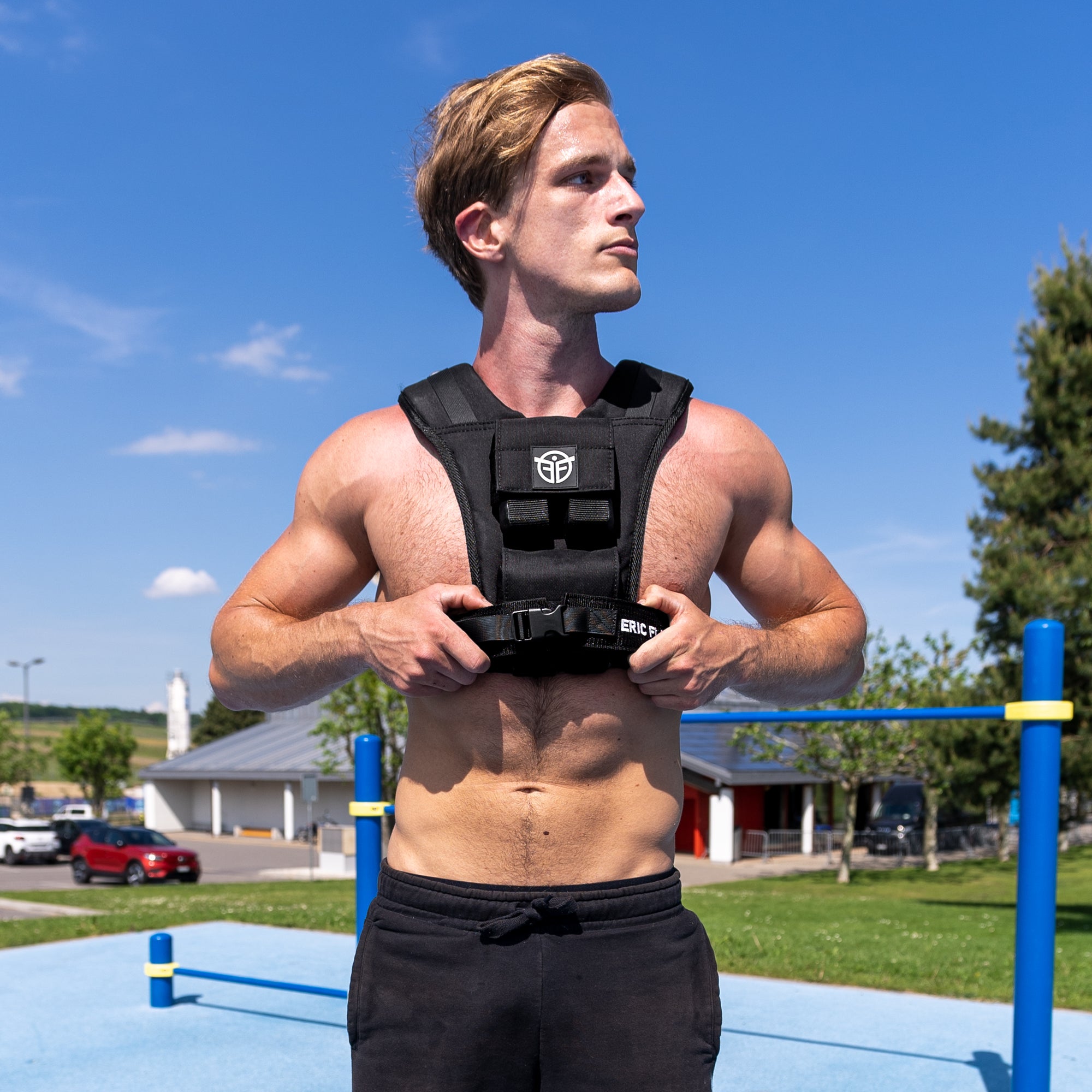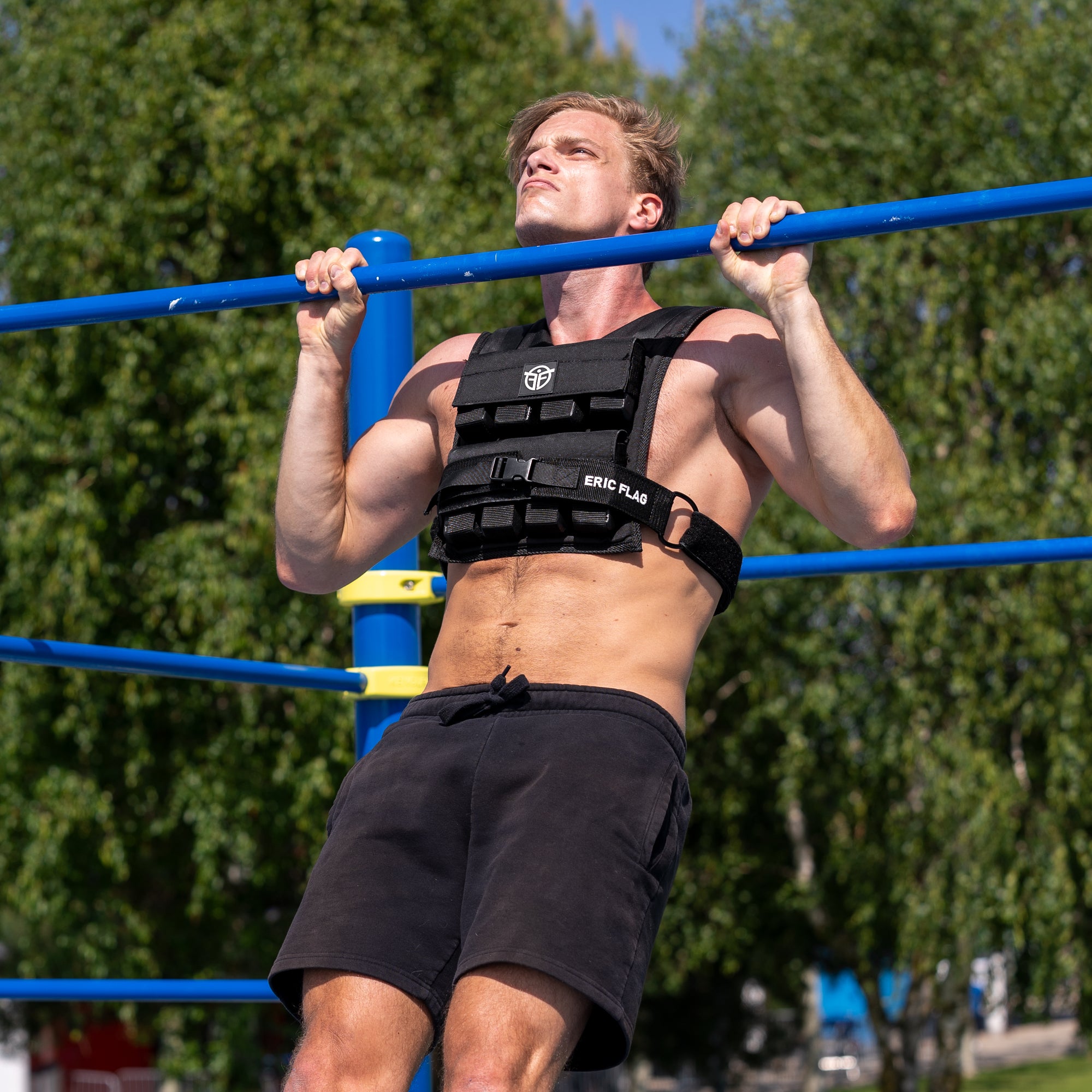 Technical specifications
10 kg vest: 0.6 kg empty, 8 pockets that hold 8 weights of 1.2 kg.

20 kg vest: 0.9 kg empty, 16 pockets that hold 16 weights of 1.2 kg.

Due to manufacturing conditions, a variation of up to +2% of the actual weight from the advertised weight is possible.
So you might receive a vest that is a few hundred grams heavier than the advertised weight.
Better more ballast than not enough 🙂

It's time to outdo yourself!