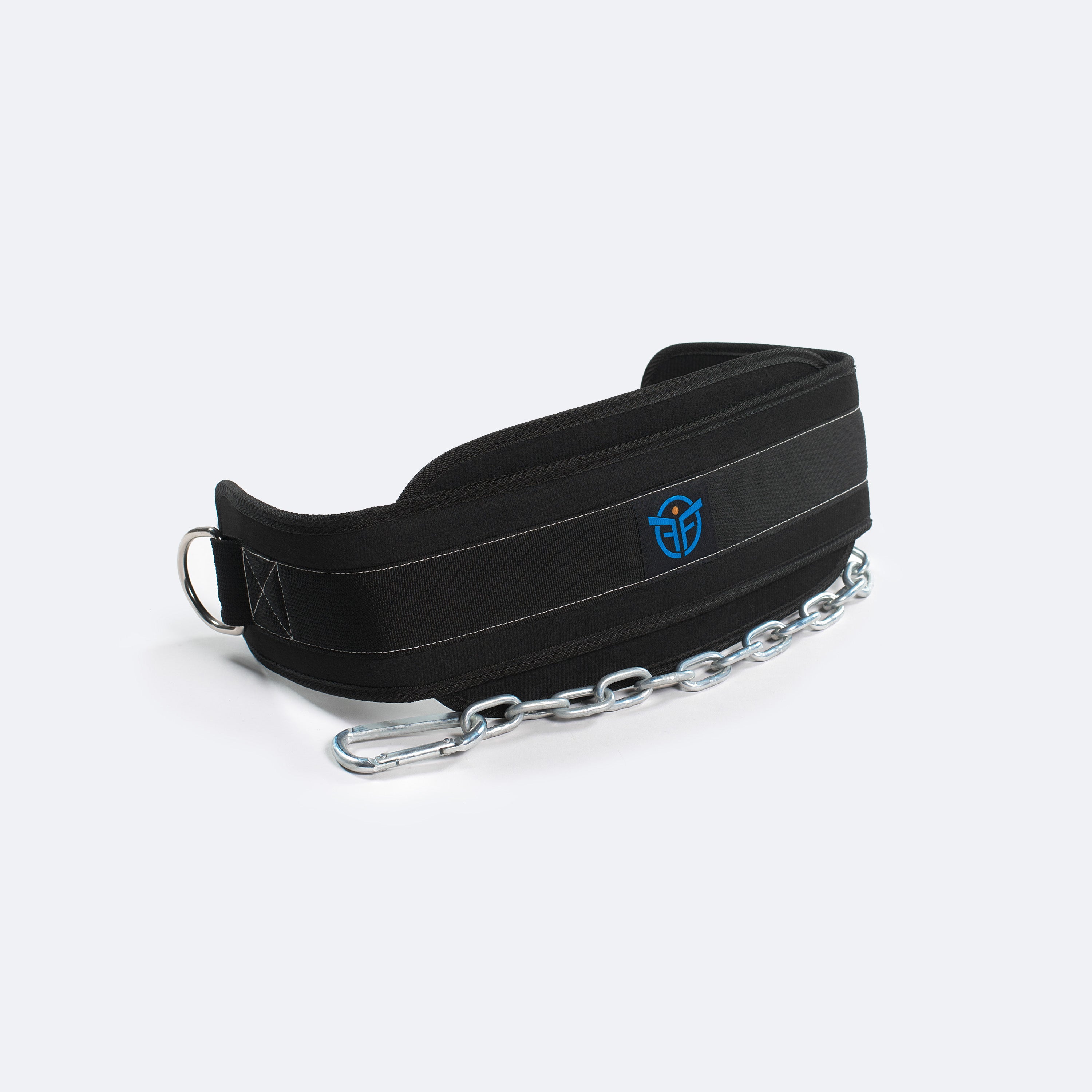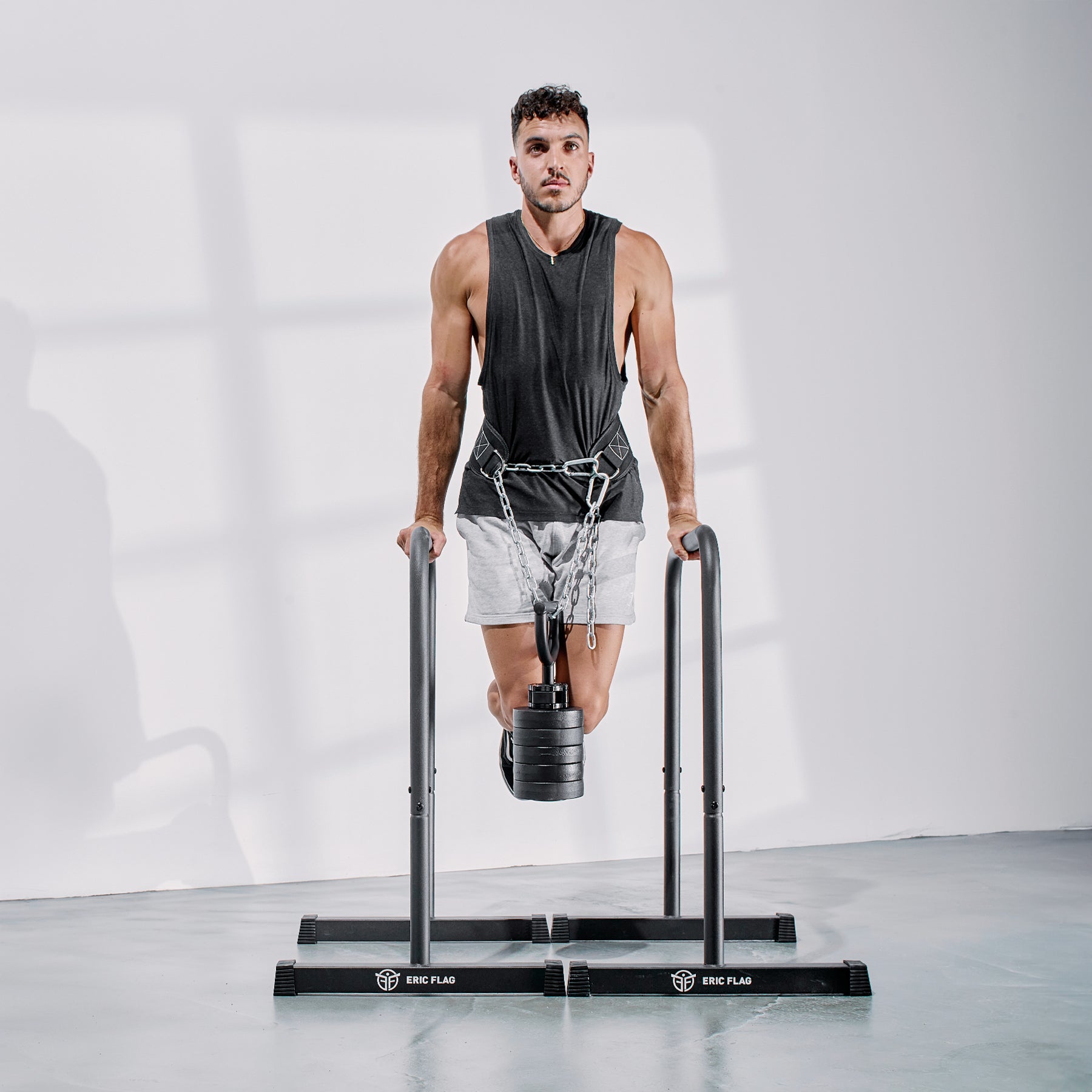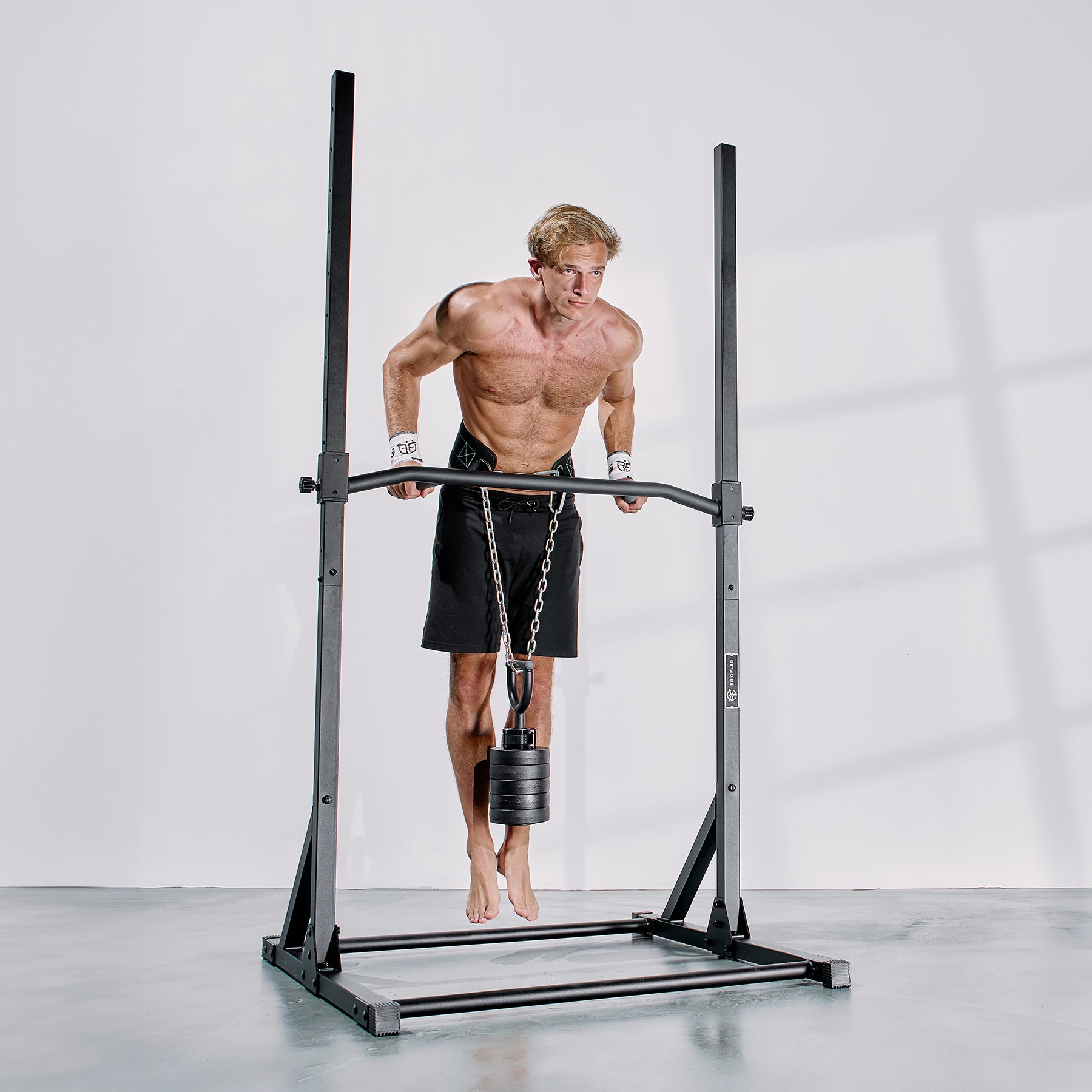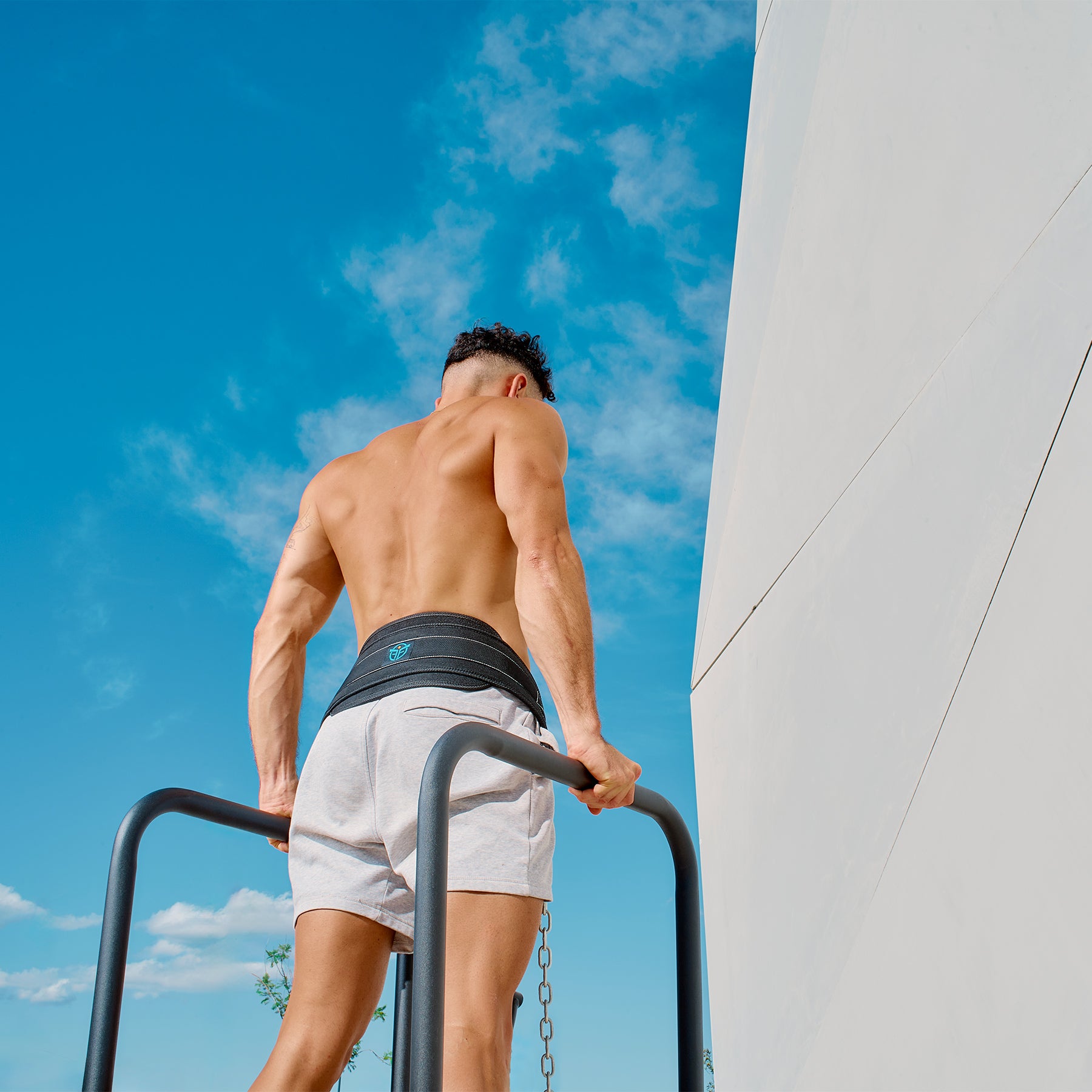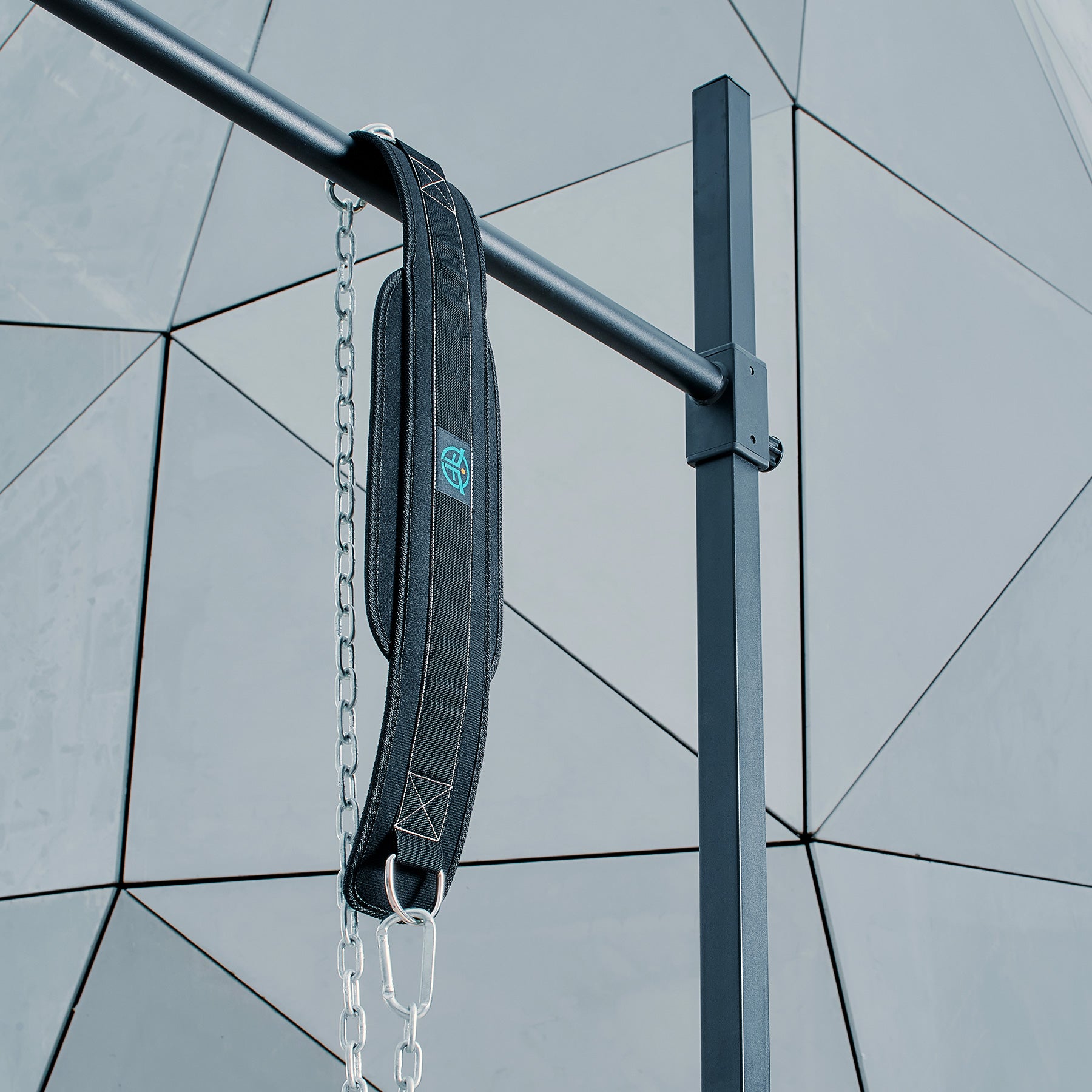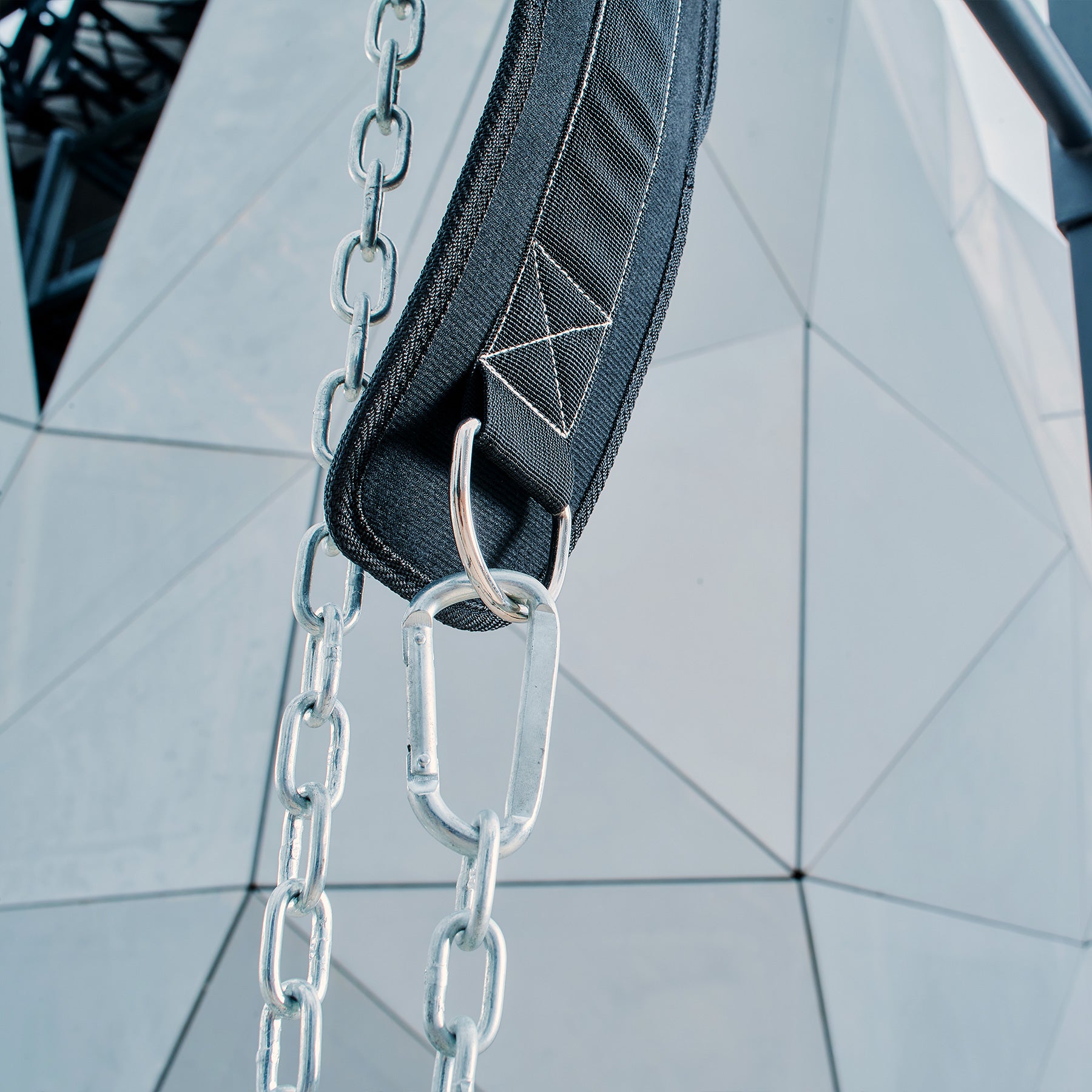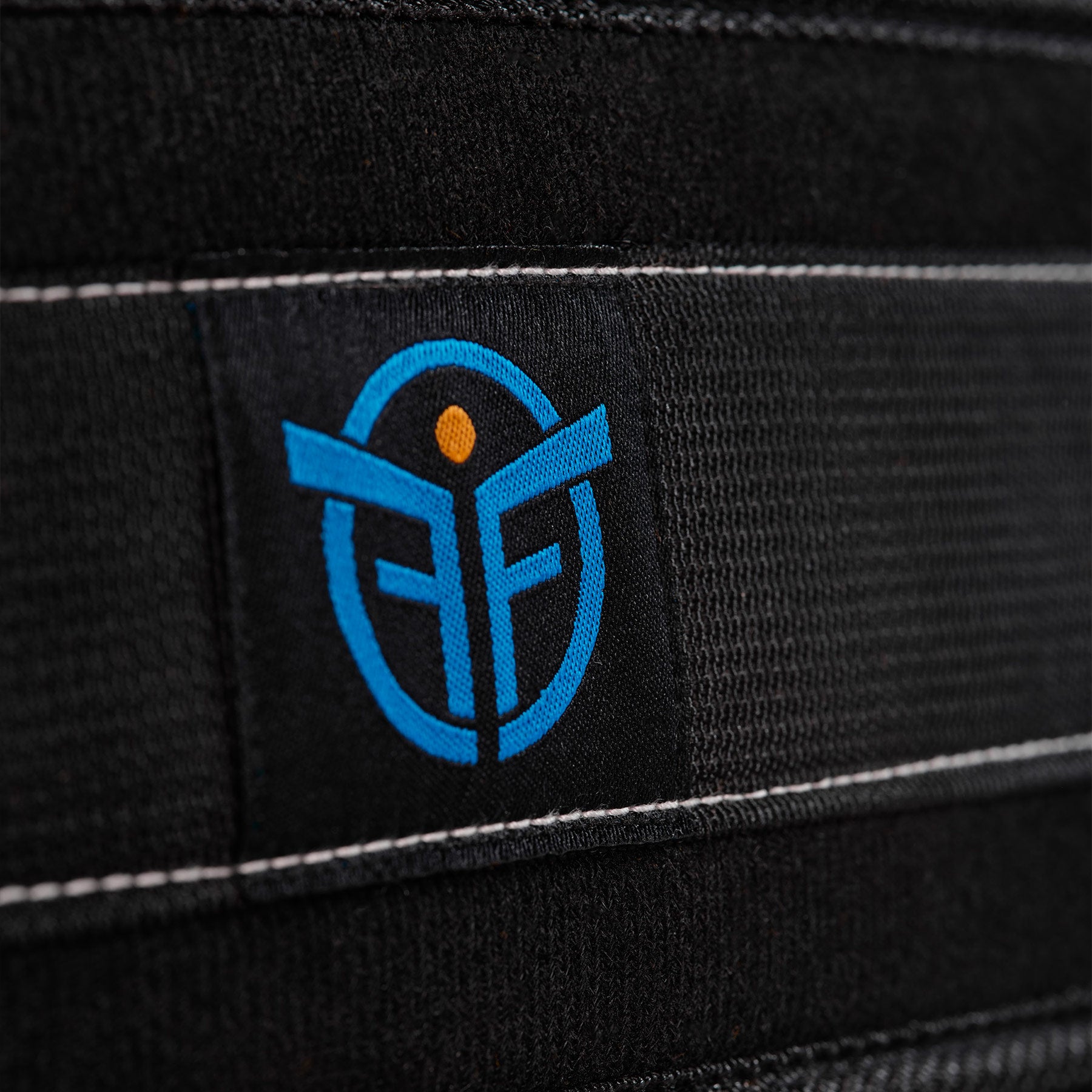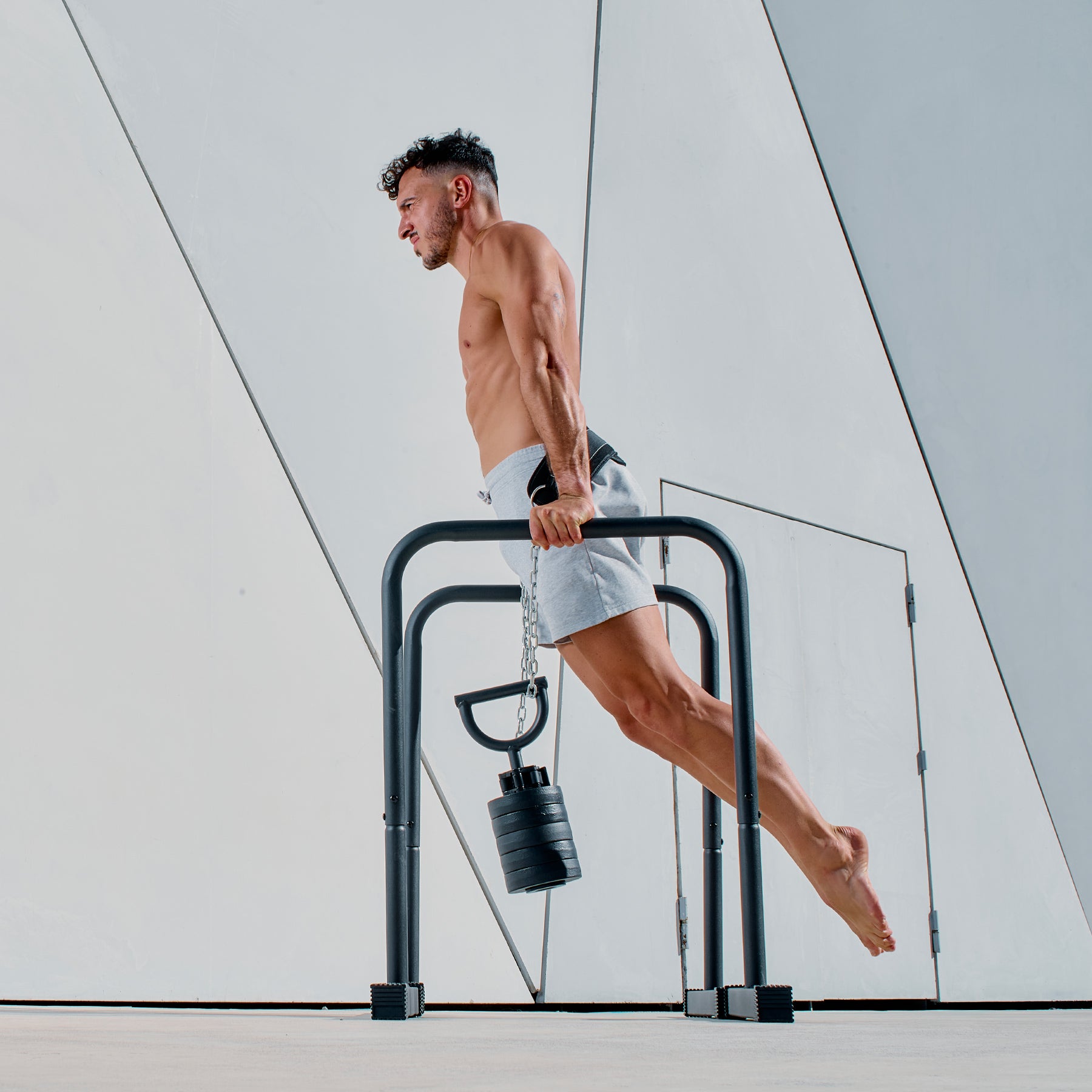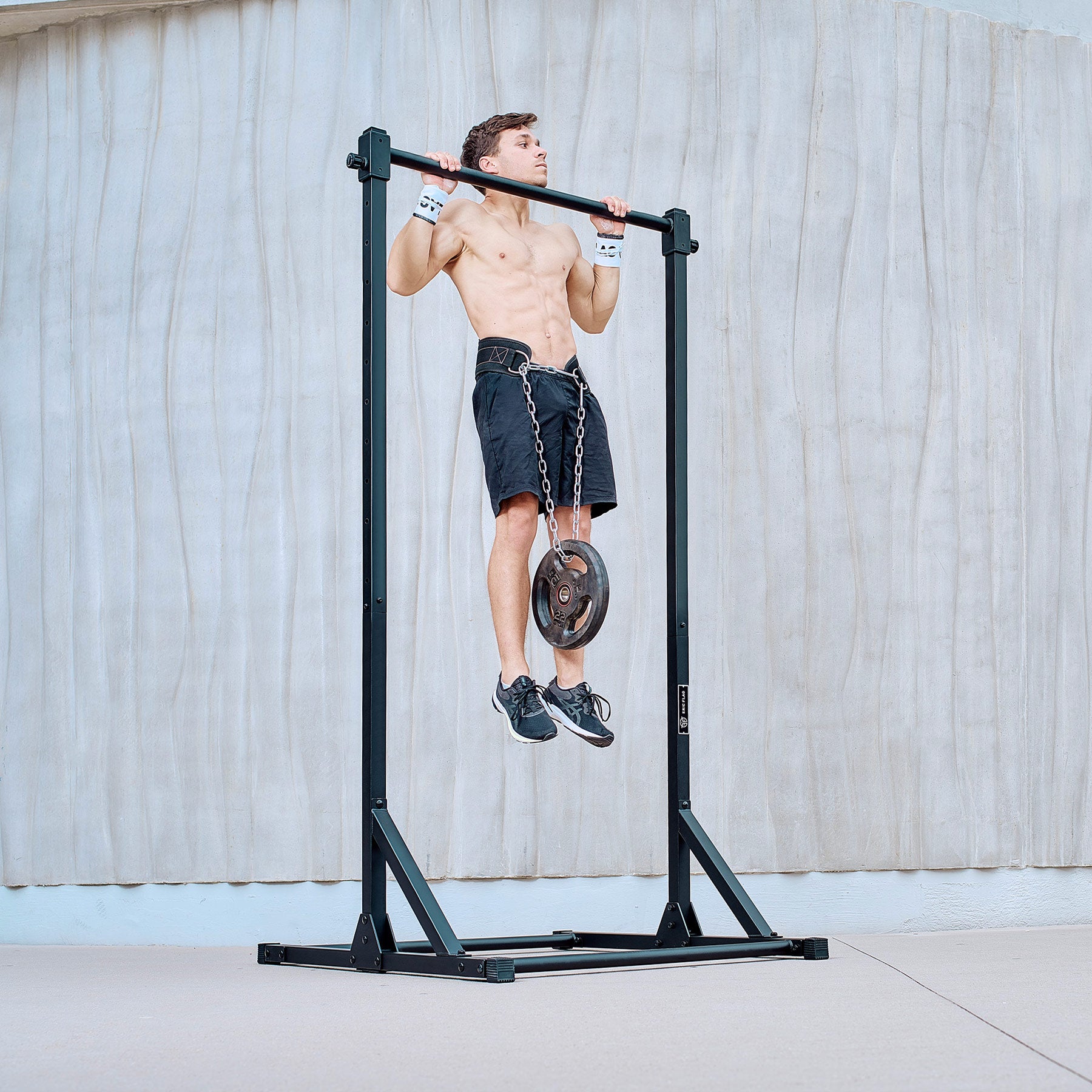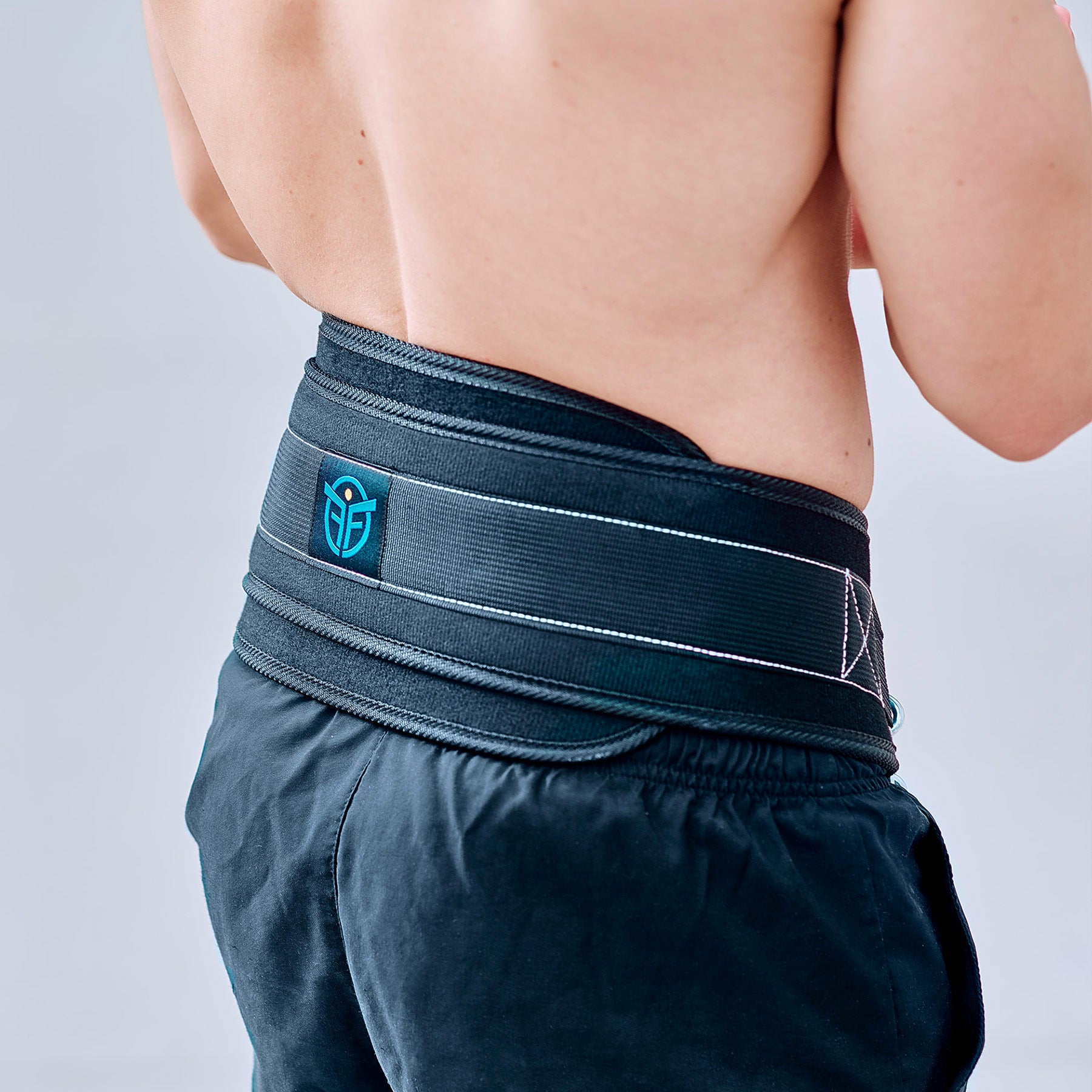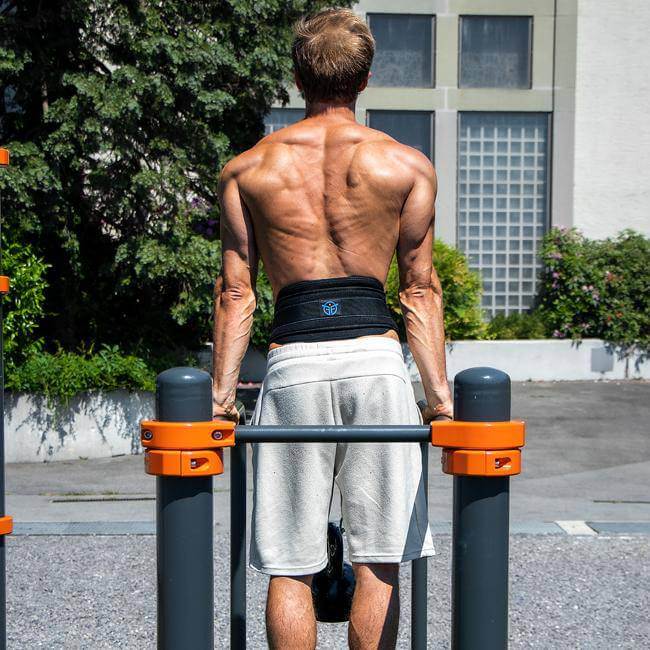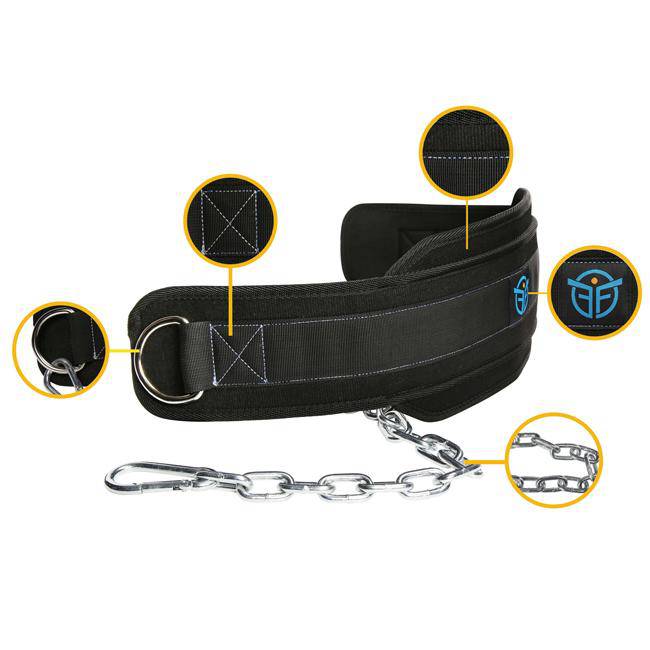 Sale price

€25,90
Regular price
(/)
Increase your muscle mass effectively and sustainably!
👉 Adjusts to all body shapes.
👉 Wide, padded back for maximum comfort.
👉 Ultra-sturdy, can support up to 180 kg.
Ultra-comfortable & durable:
- High-quality nylon lining and stitching for maximum strength.
- Chain and belt can support up to 180 kg of load!
- Wide, padded back for maximum comfort and grip.

Customized dimensions from A to Z:
- A 76cm-long ballast belt made of highly flexible material, suitable for all body shapes!
- An optimized waist chain with a total length of over 90 cm, allowing greater freedom of height. The load depends on the carabiner's attachment point.

Installation in a matter of seconds: quick installation of the weight belt thanks to just 2 carabiners. Don't waste time during your weight training or street workout! 

Surpass yourself! Weighing yourself down remains the best way to progress in bodyweight exercises like pull-ups, dips and squats, in order to achieve a powerful and aesthetically pleasing physique. The weighted belt won't let go until you do!

Read Eric's article on our Blog: Why use weights to progress faster?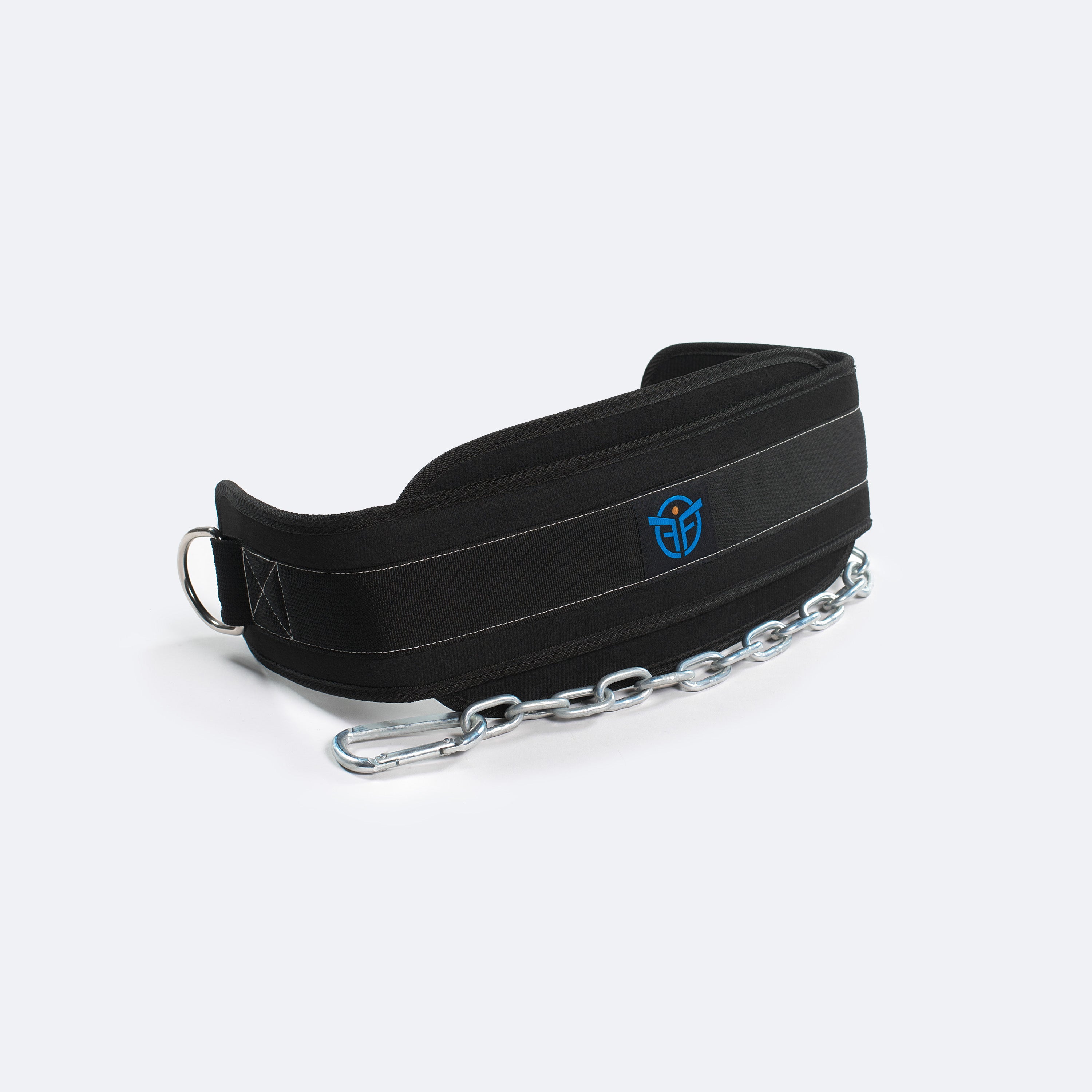 Weighted Belt
Sale price

€25,90
Regular price
Choose options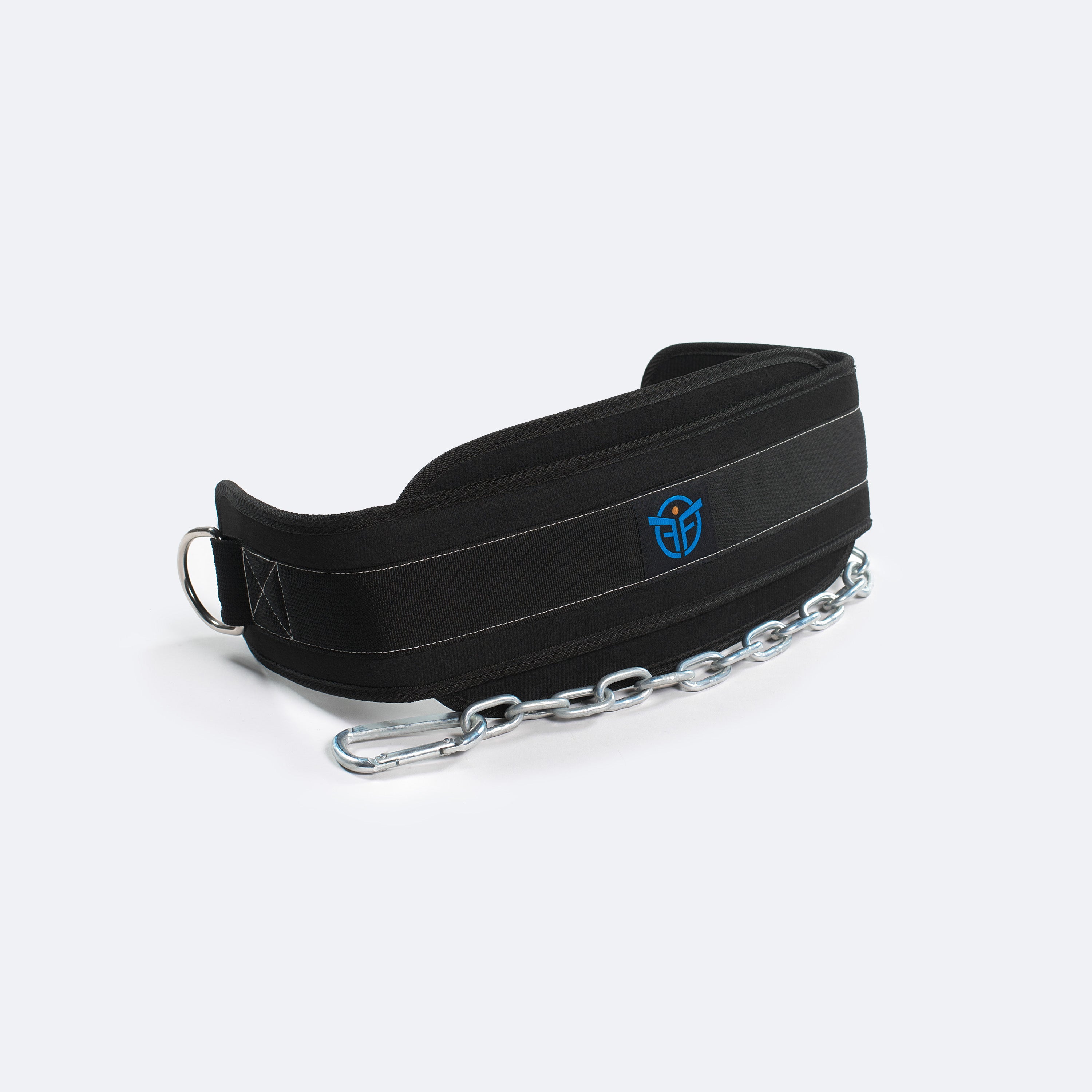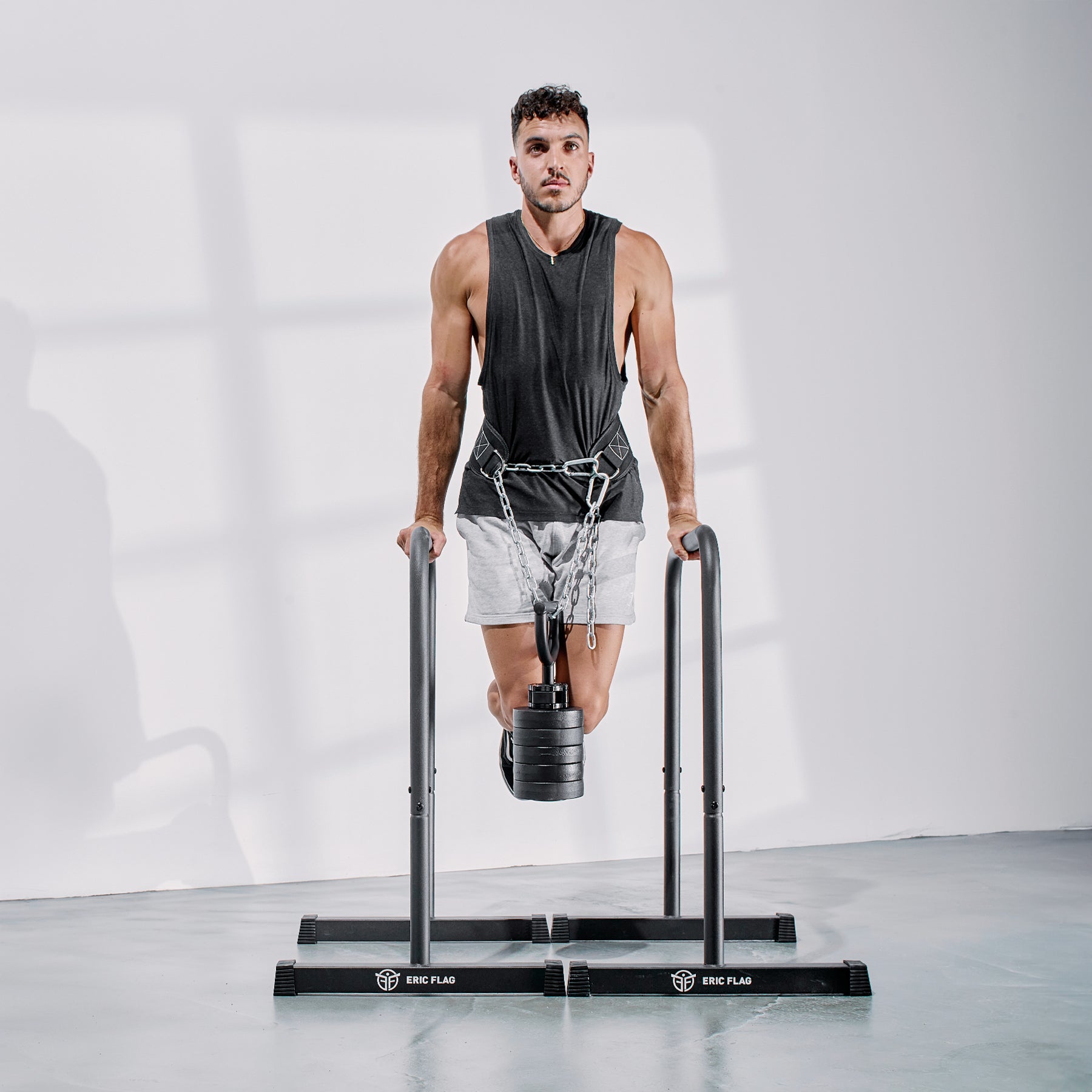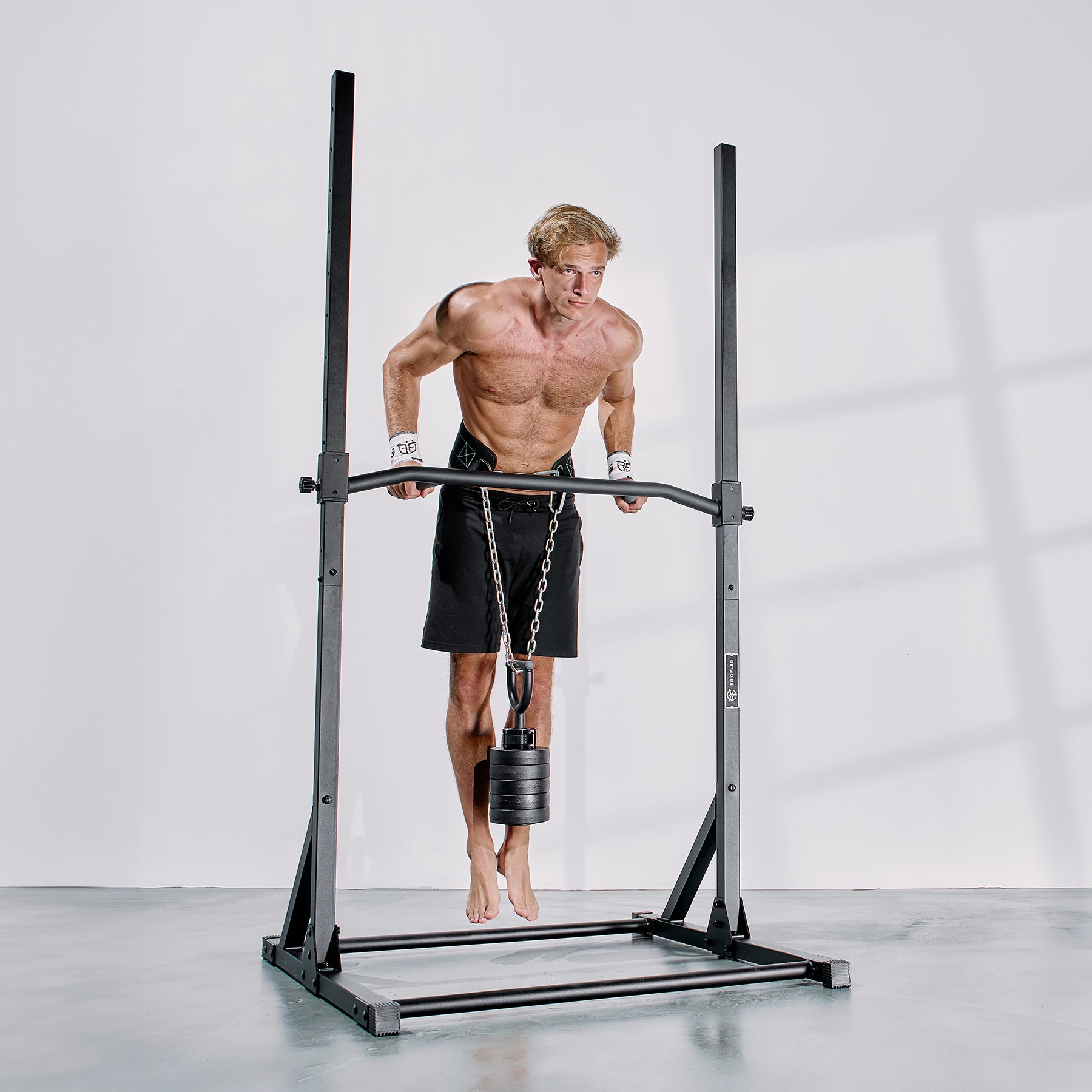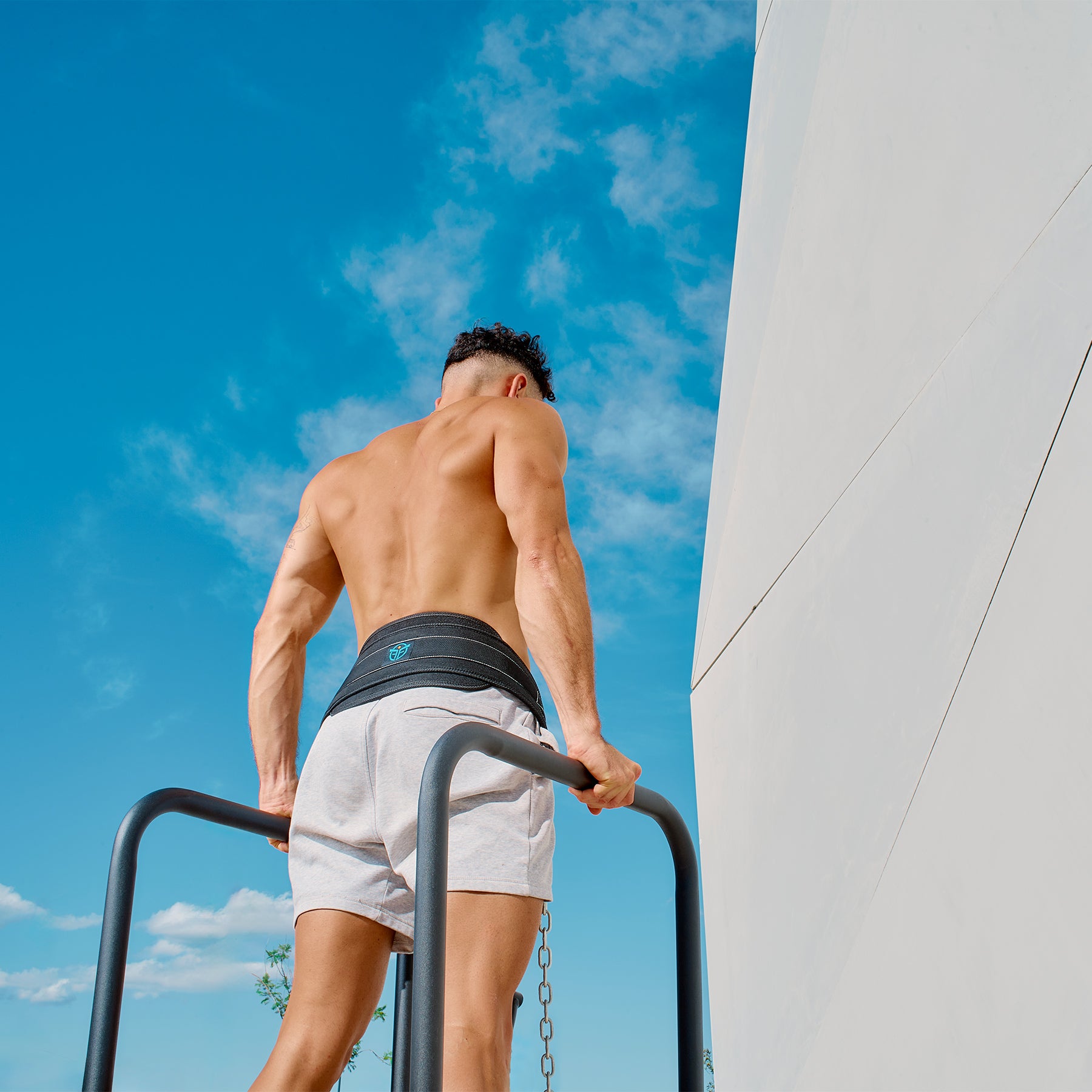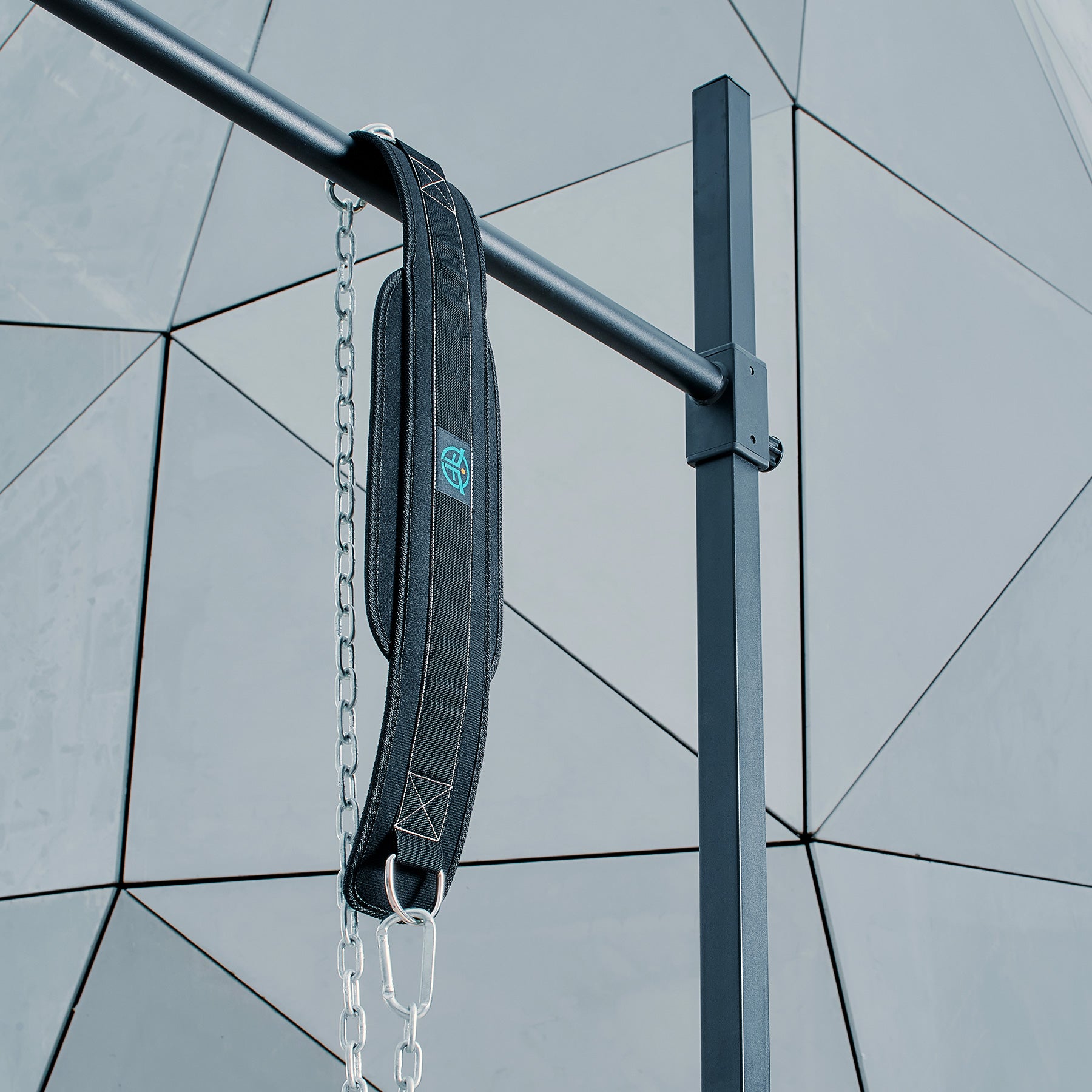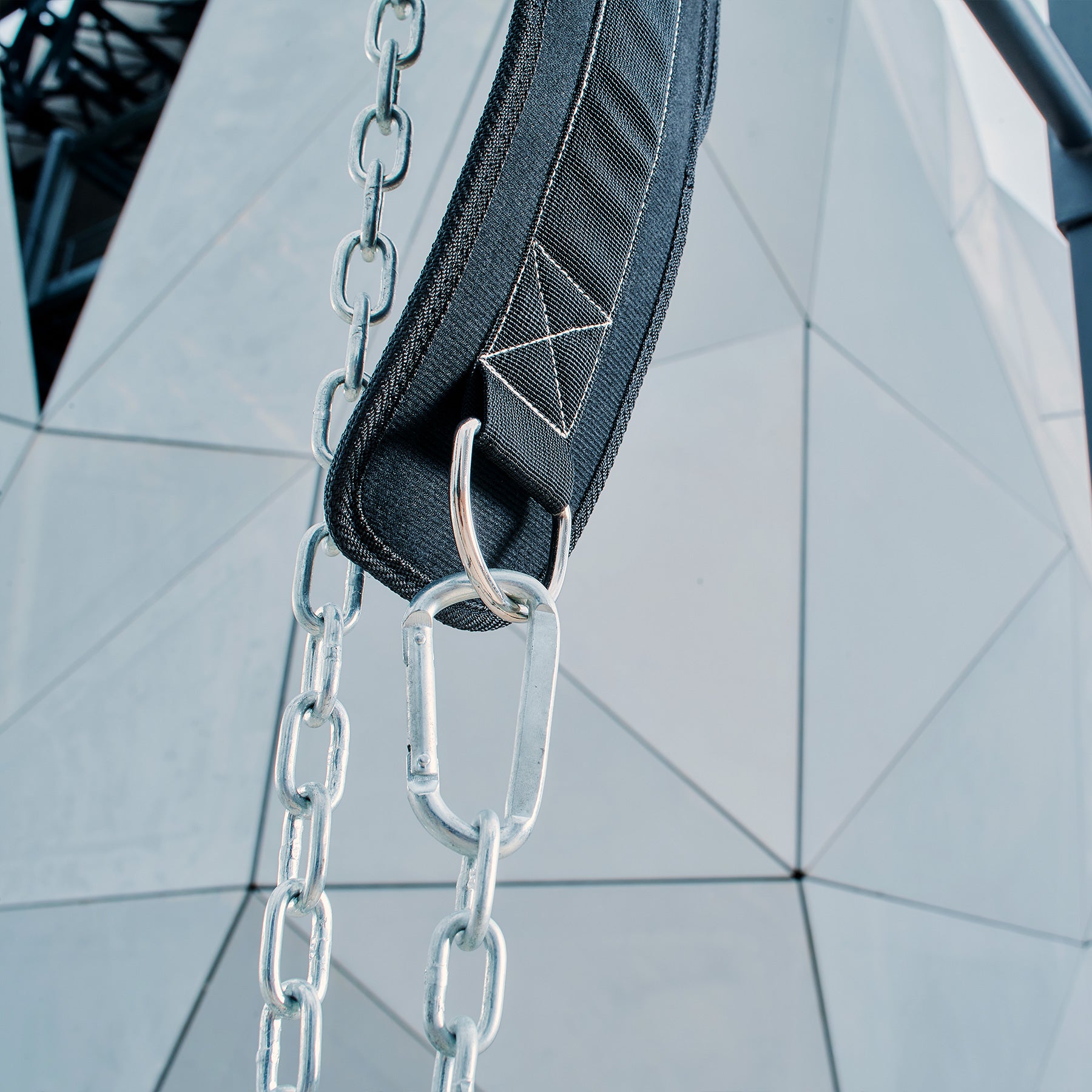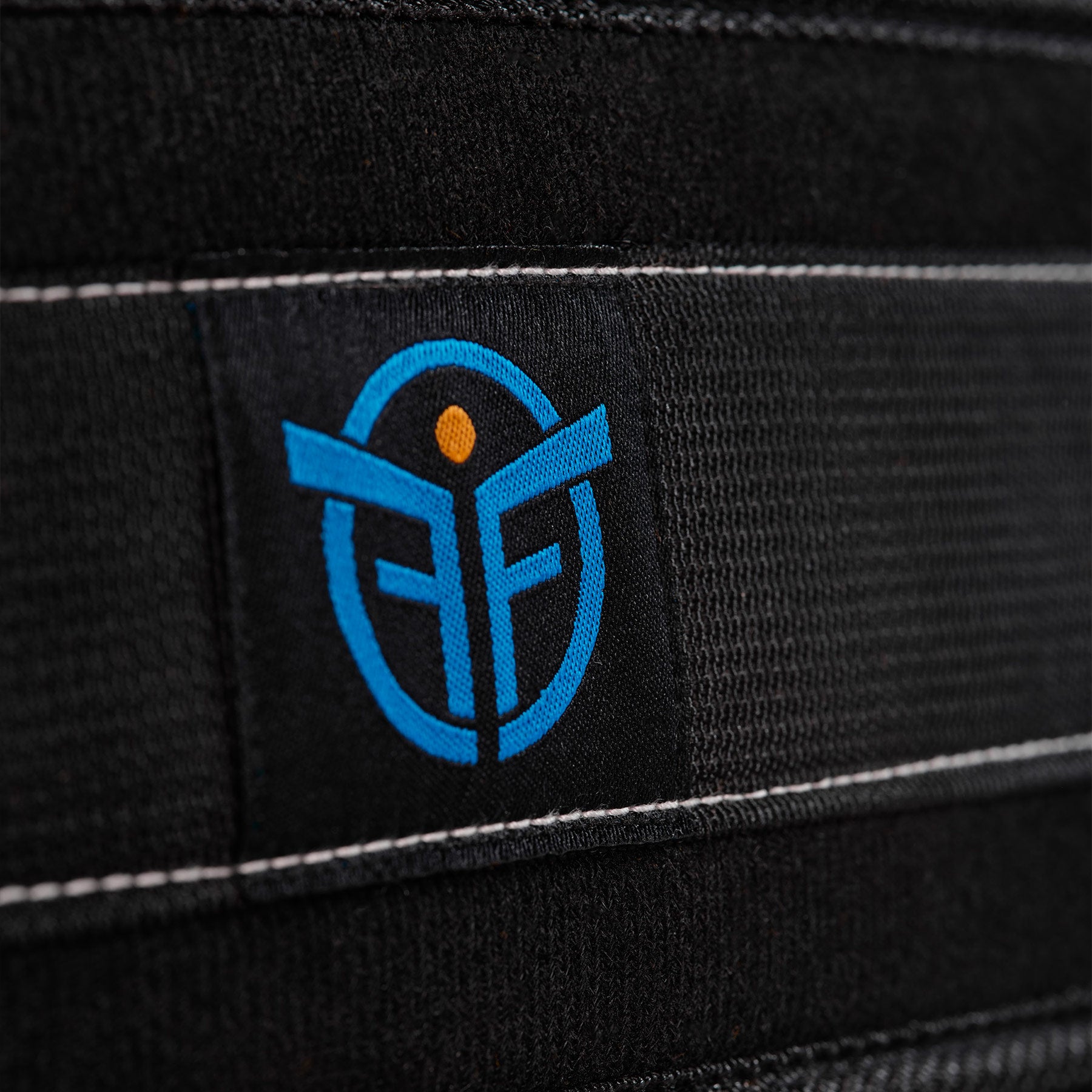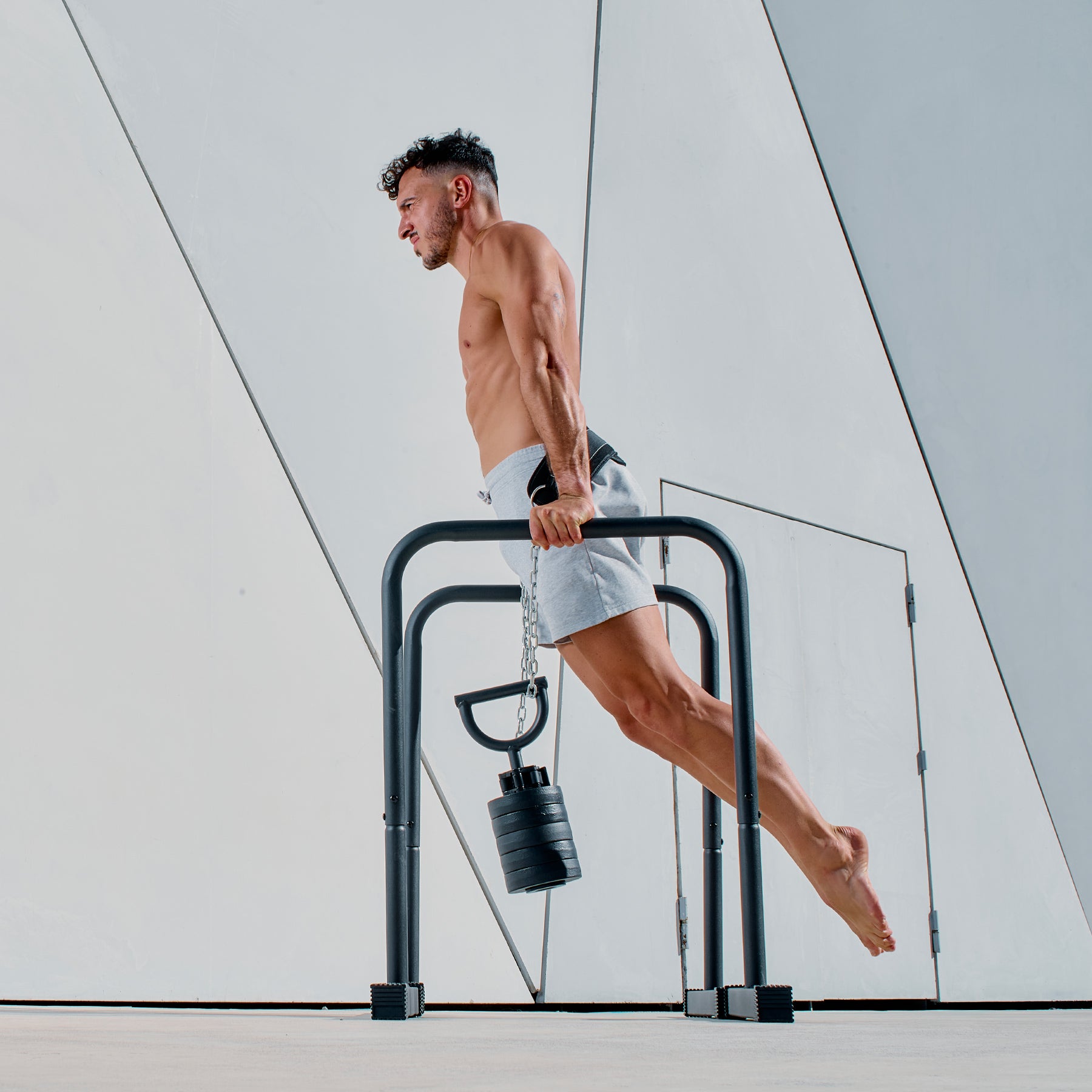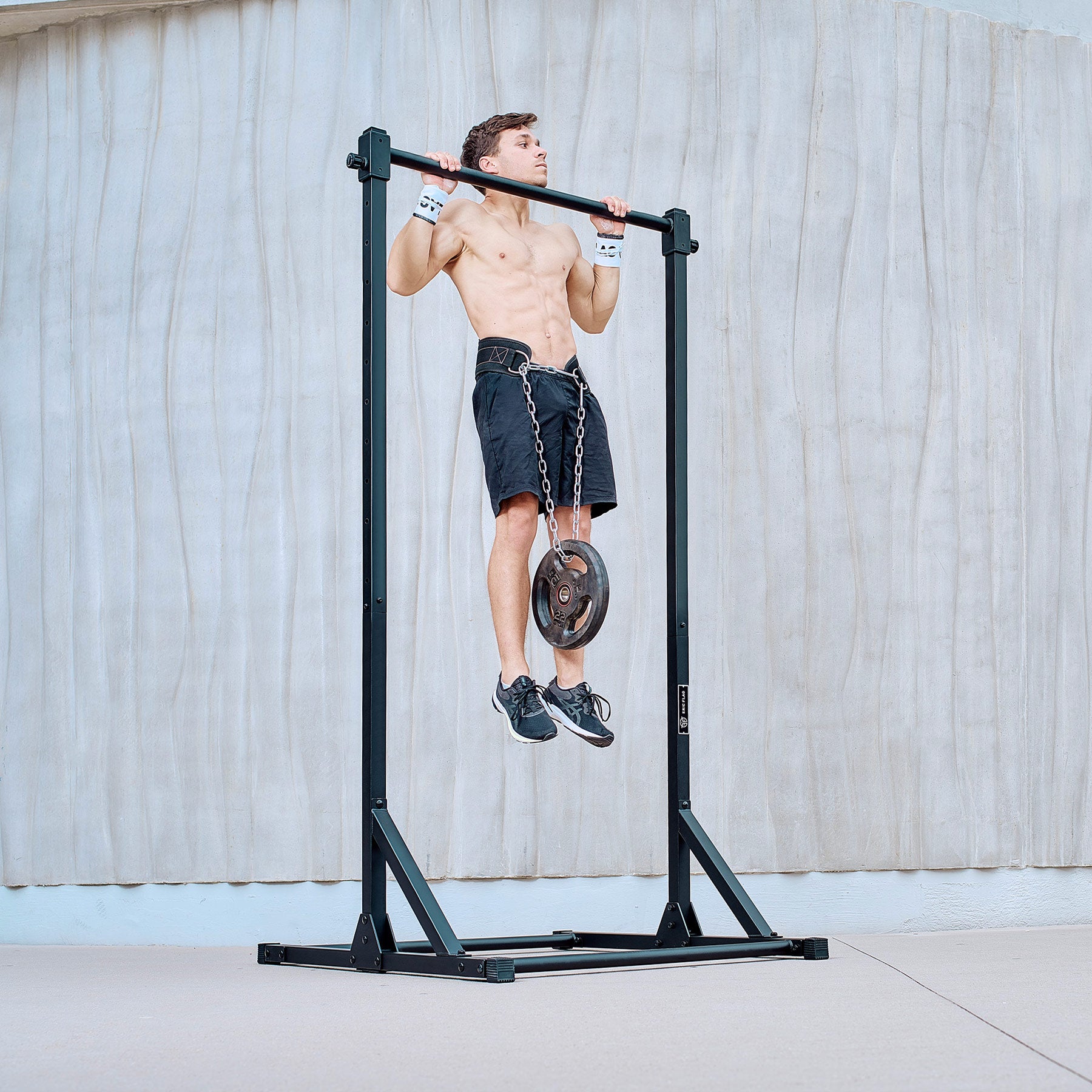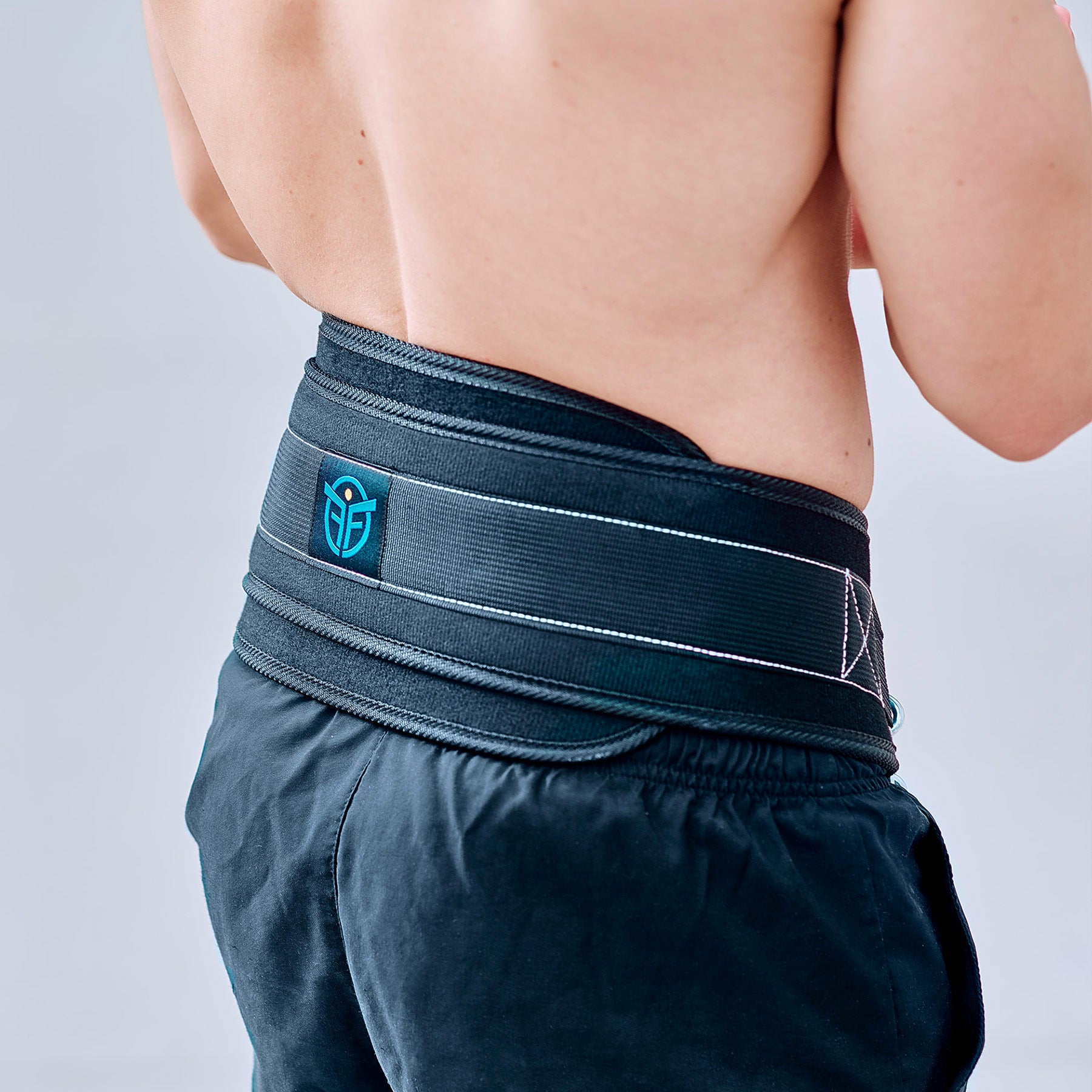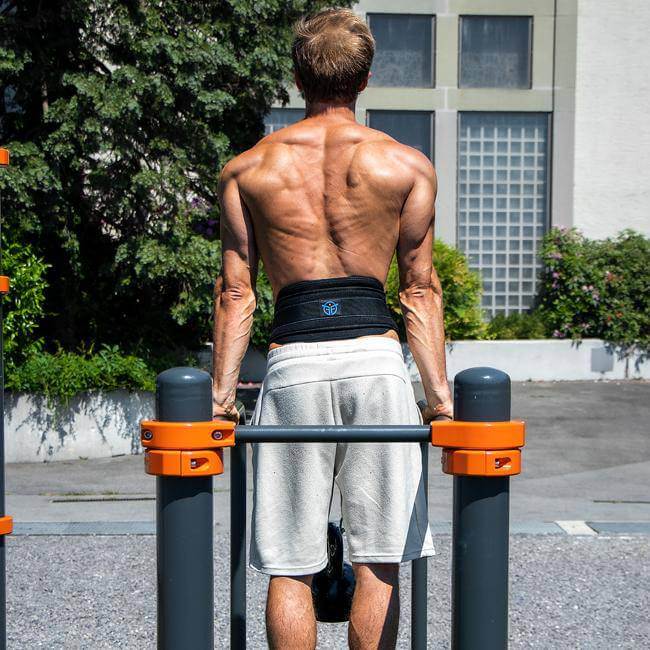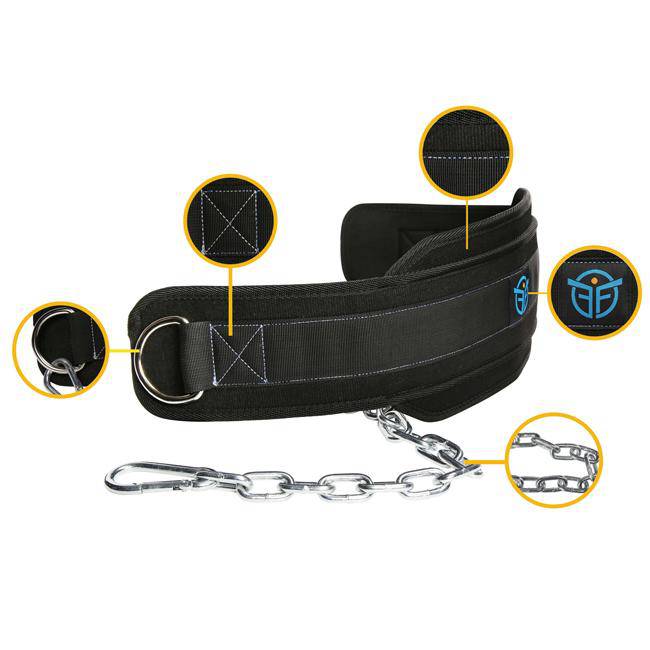 Discover the Lest Belt on video :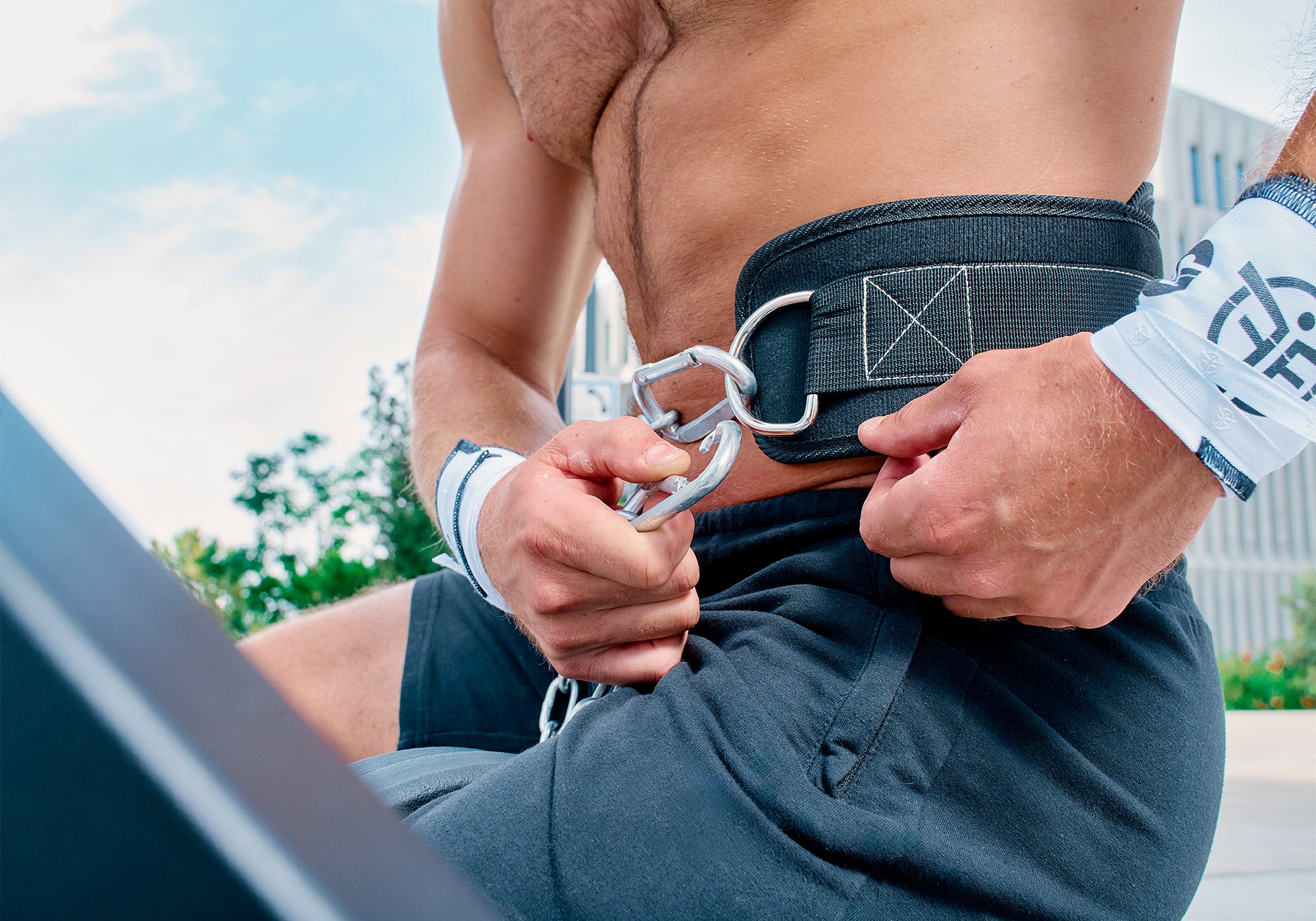 MAXIMUM LOAD 180 KG
Comfortable & solid.
Weight belt designed with a single objective in mind: to bring you maximum comfort in your toughest sessions. Wide, padded back, you'll almost forget the weight 😉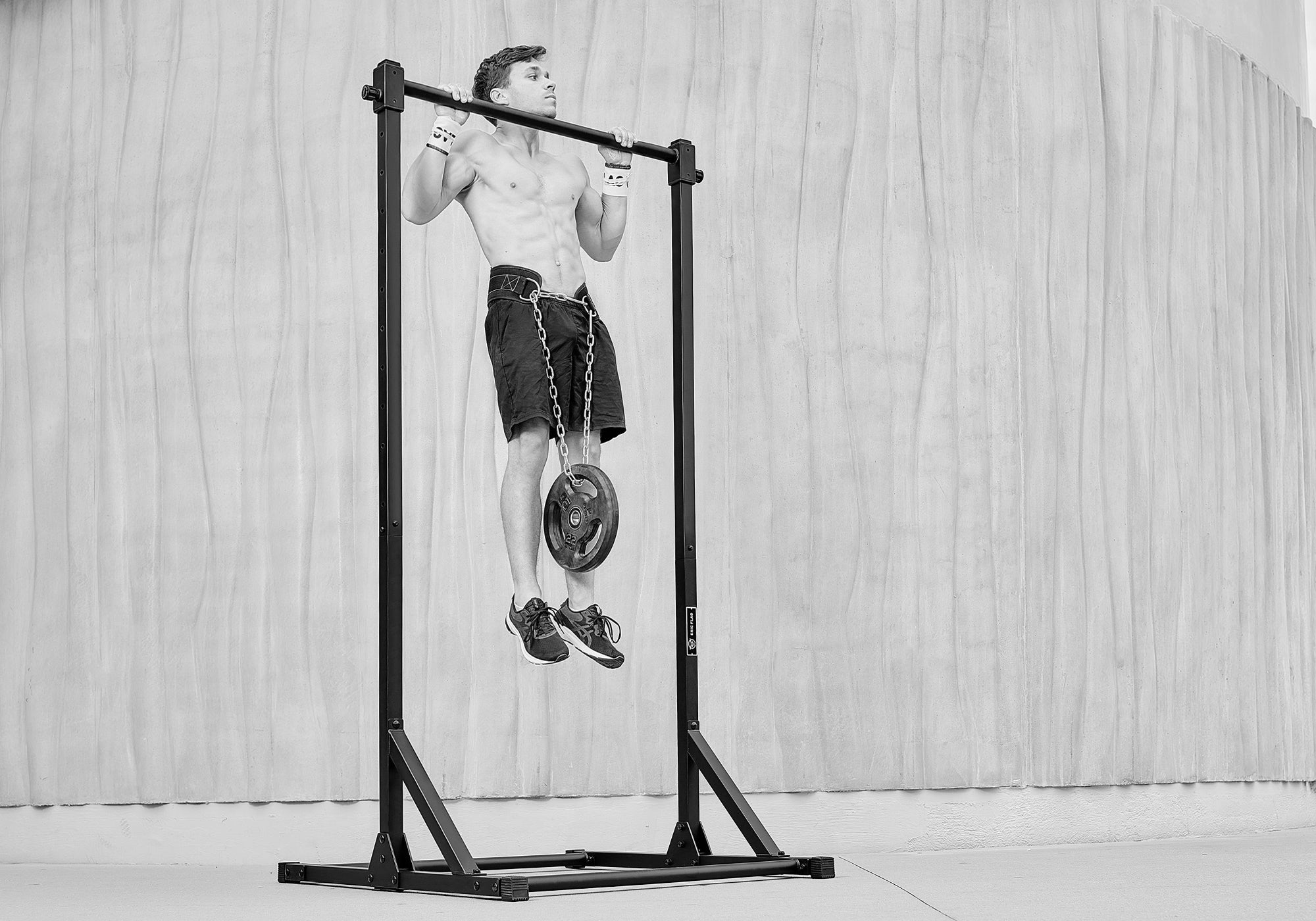 BALLAST BELT
Become more powerful.
It's time to start a new cycle of progression! Overload your muscles with our weight belt and gain strength, muscle mass and explosiveness.
RAS quality!
DIPS and Traction on station. Comfortable and well-tailored. The chain and carabiners inspire confidence. Nothing to report. Super happy with my purchase!
weighted belt
Very fast shipping and the belt is great for the price!
Belt, bodybuilding
Very satisfied with my purchase