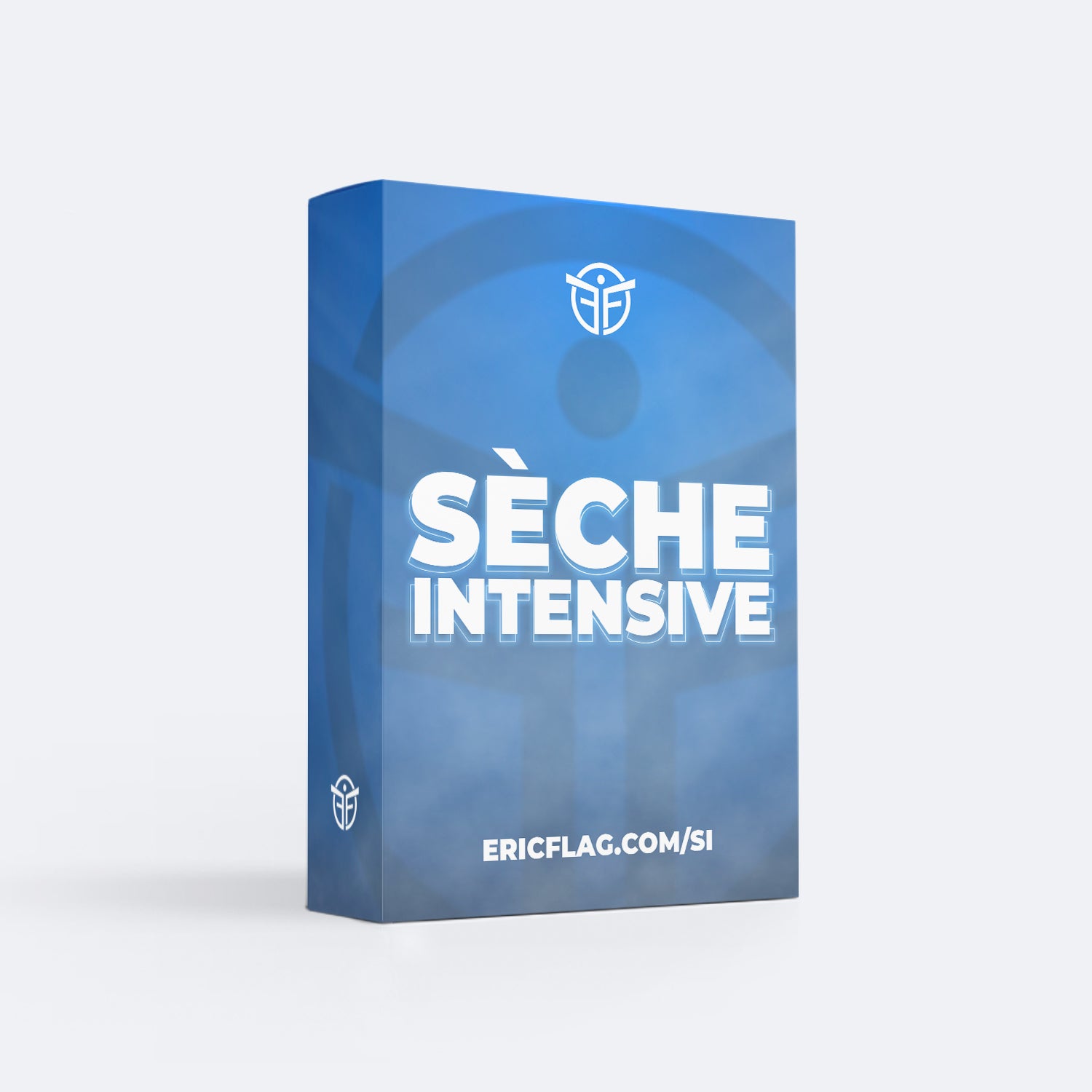 Intensive Dry Program
The ultimate guide to losing fat, transforming your body and your life. In 12 weeks... or less!
- Complete routines to learn how to train effectively!
- Eric's strategies for controlling your hunger.
- Dedicated recipes
- A Calorie & Macronutrient Calculator
- Information on dryland nutrition.
program summary on video :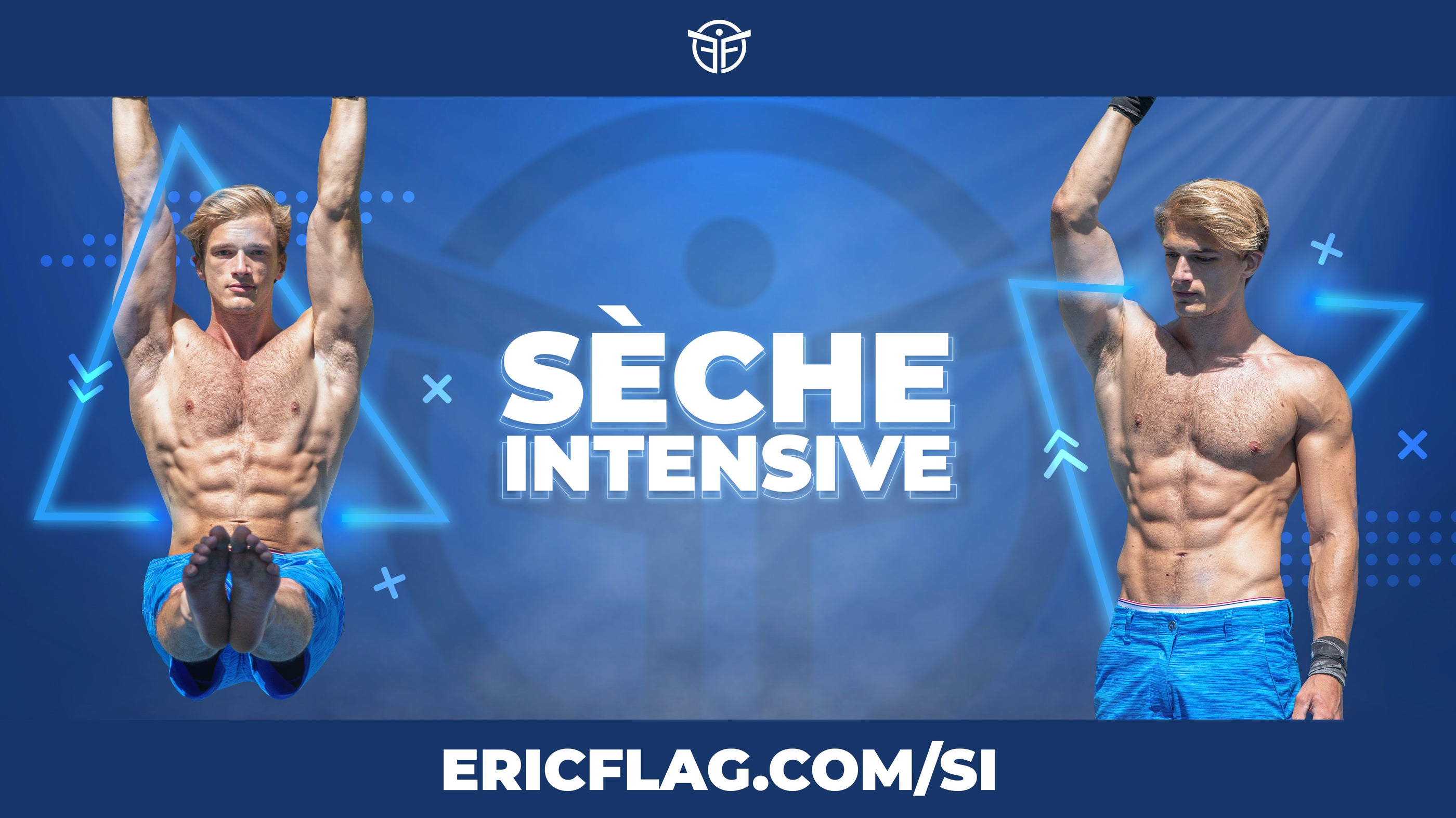 The Dry Intensive program includes:
- Everything you need to know about dry nutrition to create the eating plan that fits your life, not replaces it.
- My best strategies, accumulated over the years, for controlling hunger, slips and all other obstacles to your success.
- Everything you need to know about dry training, its optimal structure and frequency, cardio and much more!
- The best exercises, plus 4 complete routines (typical weeks) for gym/muscle training.
- All progressions and exercises, with videos and detailed explanations of how to perform them, plus 2 complete routines (typical weeks) for bodyweight training.
You'll be able to reach Handstand Pushups, One-Arm Pull-Ups, One-Handed Push-Ups, Pistol Squats, Leg Lifts, etc. No bodybuilding equipment, no excuses!
In all, this represents 11 modules, 57 lessons, and over 2h30 of clear, concise, never-before-seen videos, including over 65 detailed exercises.
+ 3 Exclusive Bonuses:
- Access to the Sèche Intensive private Facebook group, where members can help and motivate each other and share their daily workouts.
- The Calorie & Macronutrient Calculator V2.2. An intuitive, practical and comprehensive tool to help you make the most of your transformation.
- My favorite recipes for easy dries. Tested and approved, they combine everything I love: simplicity and efficiency.
More than 1,000 people have already completed the program. Discover their incredible transformation!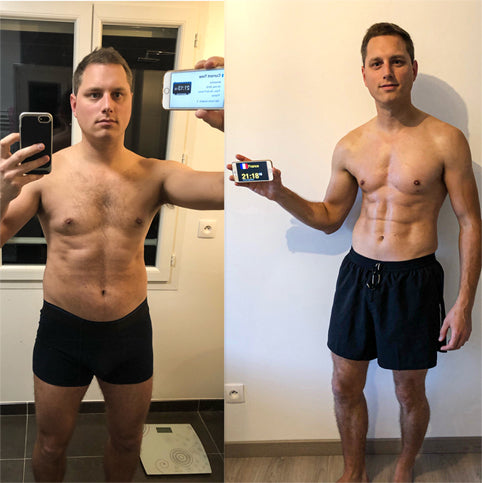 A 31-year-old father of two, Thomas has achieved an incredible transformation in just 11 weeks!
Left, March 24, 2019: 95.3 kg and 100 cm waist circumference
Right, June 12, 2019: 82 kg and 85 cm waist circumference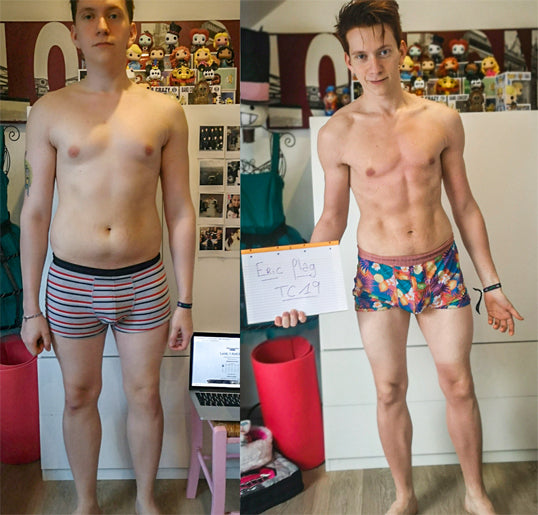 In 10 weeks, Yohanna went from 85.8 kg to 73.9 kg and from 99cm to 87cm waist circumference!
At the beginning of his transformation, he could hardly do any pull-ups, but by the end he was doing 3 sets of 8. He was out of breath after 3km at the beginning, but he completed a half-marathon before the end of his transformation!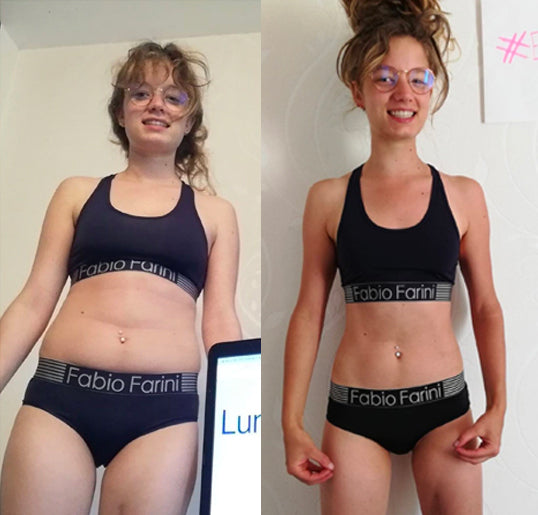 In 10 weeks, Angèle lost 6 kg and 9 cm off her waist!
She also managed her first-ever perfect pull-up, can now string together 4 dips in a row and has doubled her maximum push-ups and L-Sit! 😃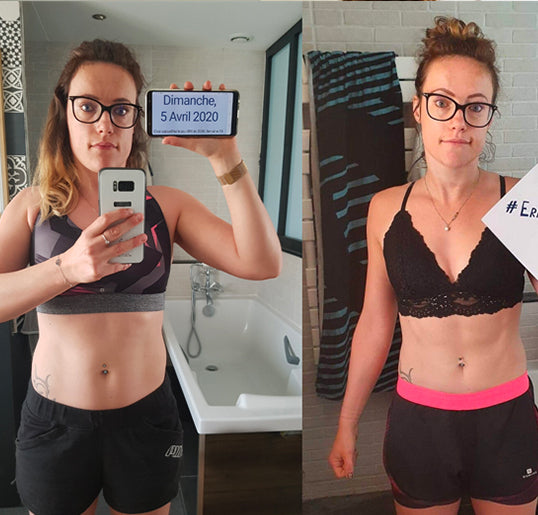 In 8 weeks, Pauline lost 5 kg and 8.5 cm off her waist!
"First of all, I learned to eat well thanks to Eric and to do it while enjoying myself 😃. I've taken up the young intermittent diet and it's really great, I no longer eat in the evening and it frees up a lot of my time.
Otherwise goal achieved: fit back into my 36, which had left me for years!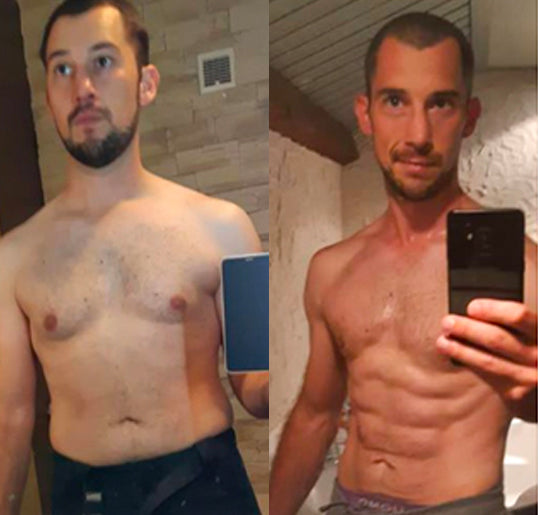 In 10 weeks, Anthony lost 4 kg and 5 cm off his waist!
Given that he was still a beginner in bodybuilding at the start of his transformation, he certainly managed to lose fat while gaining muscle, which explains such a striking visual difference!